Printer-friendly version
I love anything vaguely woodland themed, so when my friend Paula from Frog Prince Paperie told me she was designing a Little Lumberjack party, I asked if I could make some cupcake toppers for her.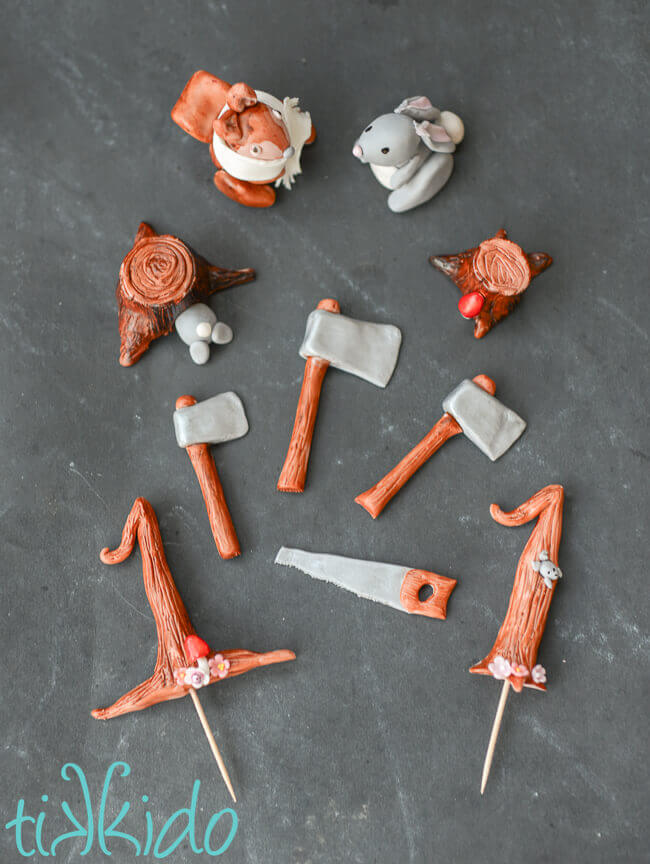 I love getting a chance to be creative and make fun new things for my friends!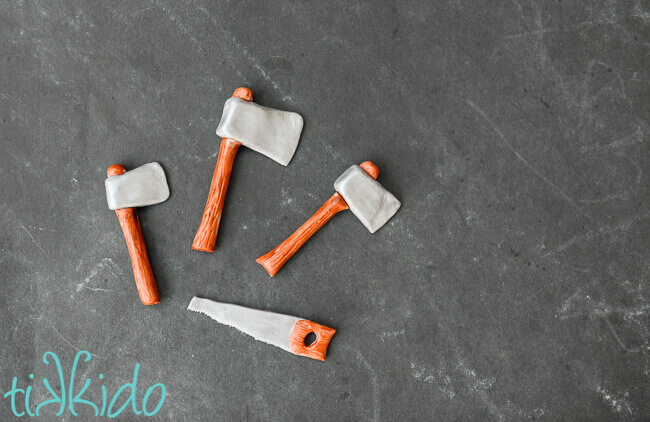 I had to have gum paste axes and saws, of course.  I discovered, quite by accident, that if you use a slightly serrated steak knife to cut the gum paste, you'll end up with perfect miniature teeth on your miniature gum paste saw!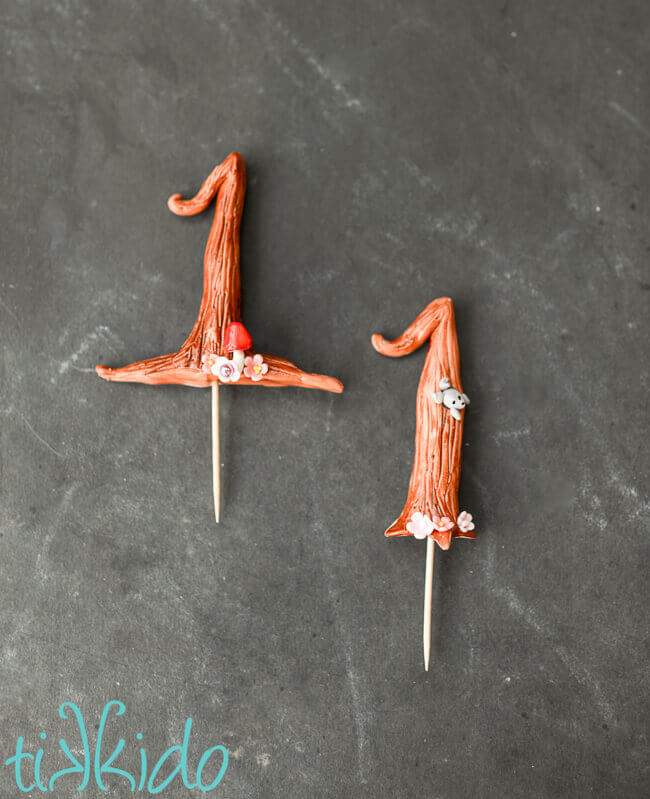 I love how these wooden/tree #1 cupcake toppers (for the one year old birthday boy, of course) turned out!
Want to see the rest of the woodland cupcake cuteness?  head over to page two for the rest.
[pagebreak]
Woodland Lumberjack Gum Paste Cupcake Toppers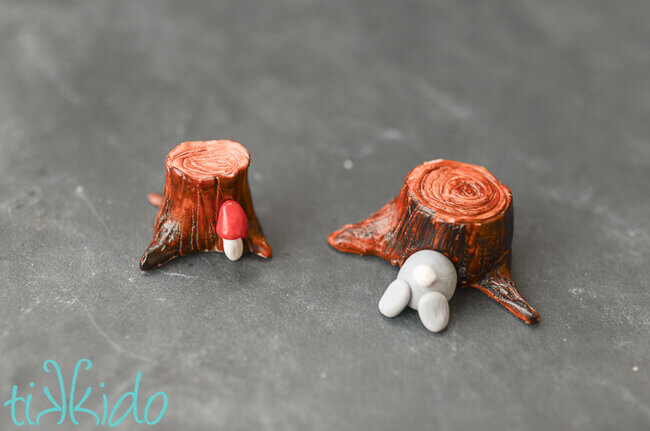 A couple of tree stumps seemed just right for a lumberjack party, but even tree stumps can still be great habitats for wildlife, like my bunny heading into his hole!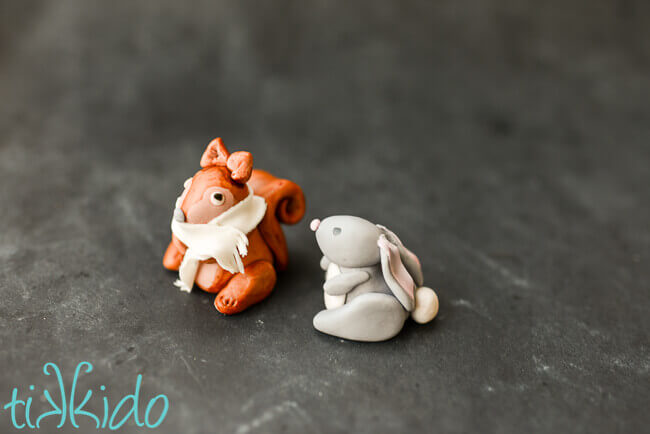 I attempted to make a buffalo check plaid scarf for the squirrel.  That did not go well.  Sticking with the white was a much better decision.  ;-)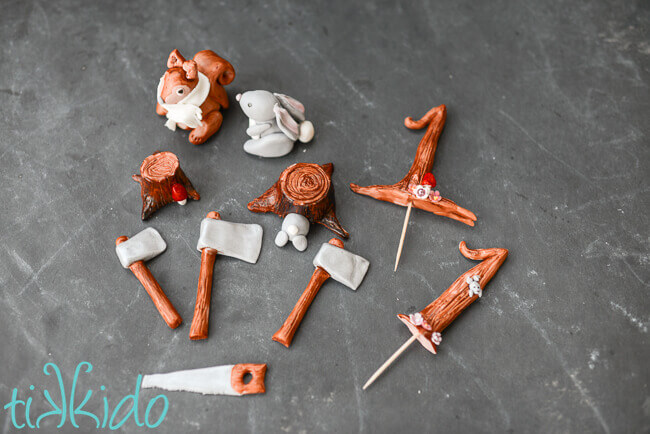 I can't wait to see all of the photos from the party!  I'll update the post with a link to the event as soon as it's posted.