Printer-friendly version
St. Patrick's Day is a big deal around here.  My two daughters are Irish dancers, and I used to be, too (and still love ceili dancing at any opportunity!).  So of COURSE I made some St. Patrick's Day cookies!
Every rainbow (cookie) deserves a sweet pot of gold.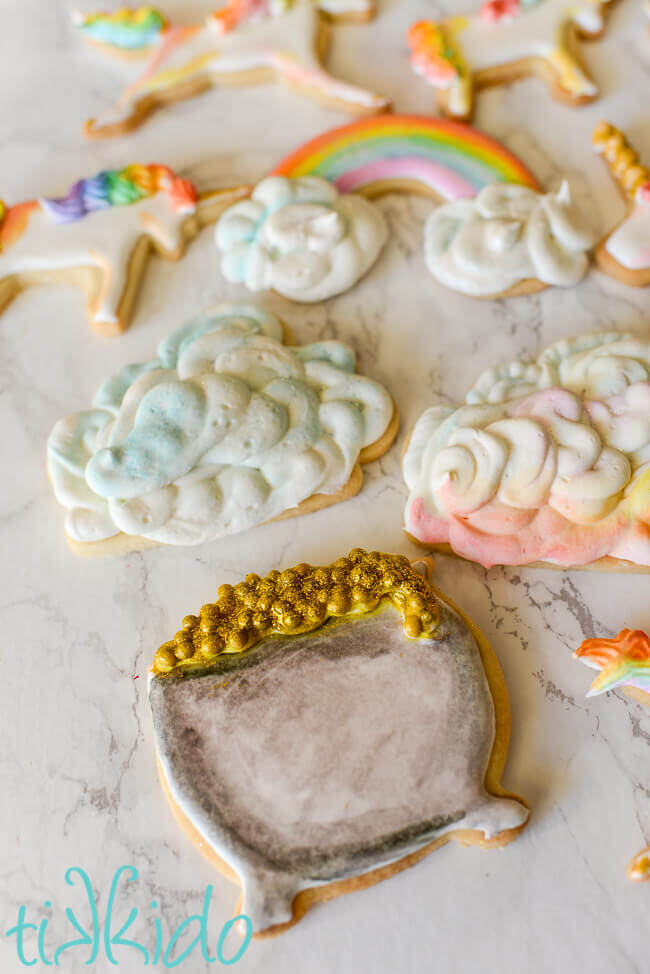 I decided to use my favorite watercolor technique for painting all of these cookies--even the cauldron.  Giving the cookie the suggestion of black rather than making actual black icing saved a LOT of food coloring (and no zombie-mouth effect for the kids eating the cookies).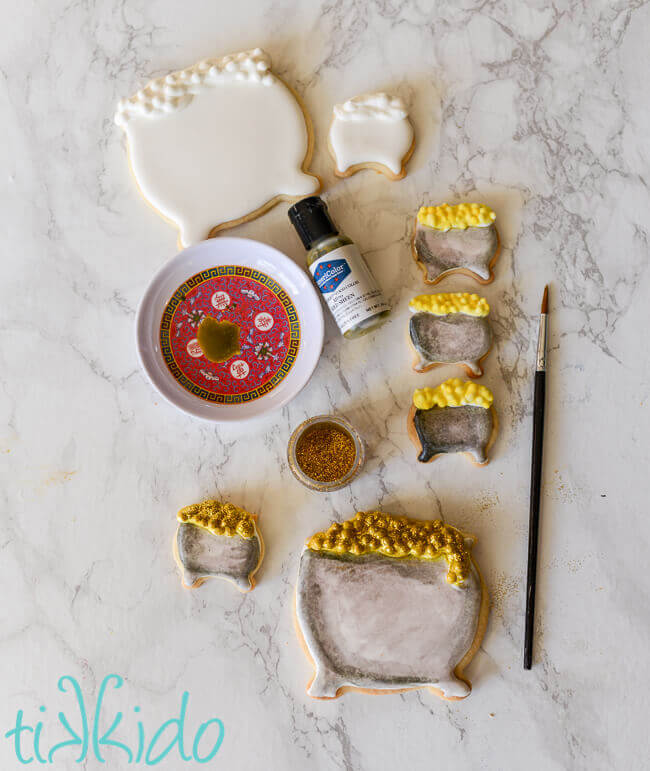 The key to making those lustrous, golden coins?  I painted the pile of coins yellow, then painted with gold airbrush color (it's the perfect painting consistency straight out of the bottle), then topped with gold disco dust.  Talk about cookie bling!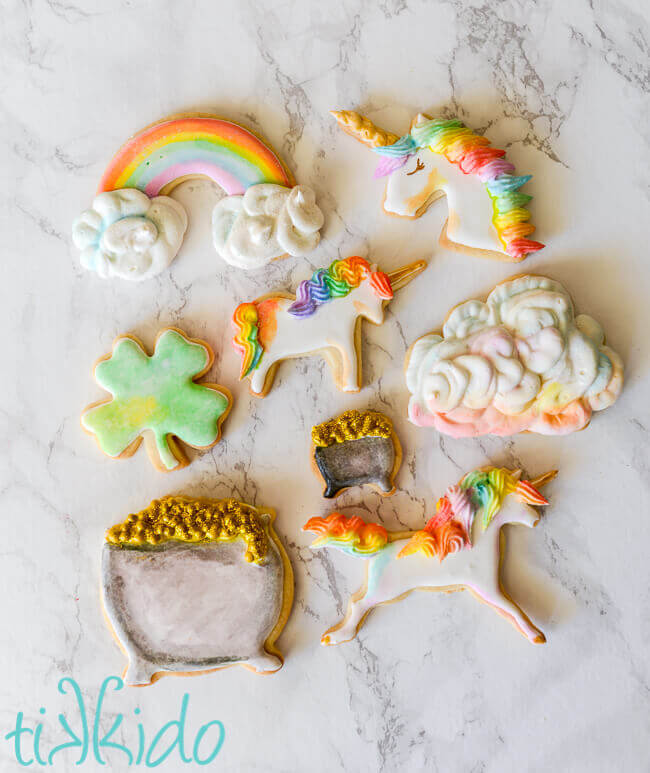 My pot-o-gold cookies fit right in with the rest of the rainbow St. Patrick's Day cookies.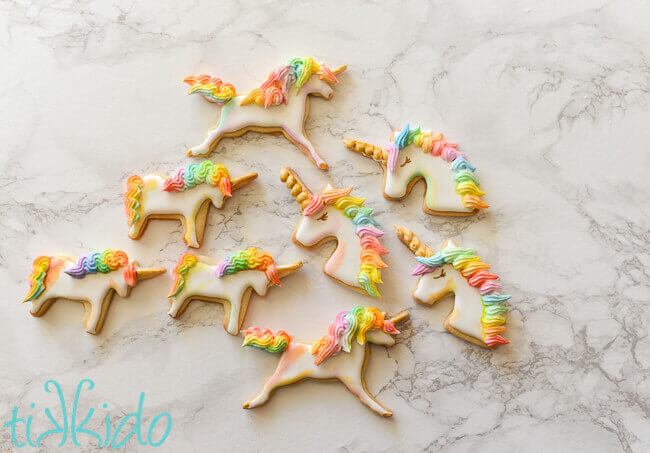 Unicorns, of course.  I used the same technique as for my unicorn sugar cookies (check out the video tutorial here), only this time, I used a full rainbow of colors.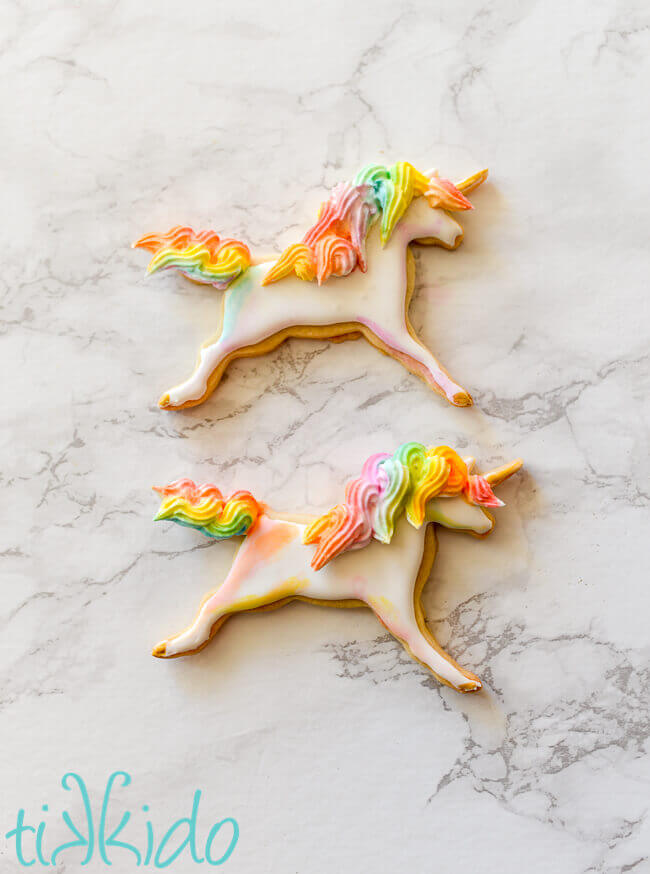 I don't know which version of the unicorn cookies I like better!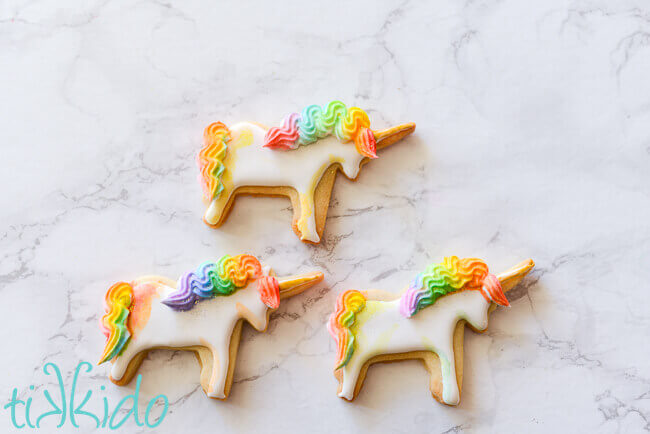 I also pulled out a couple other unicorn cookie cutters I happened to have.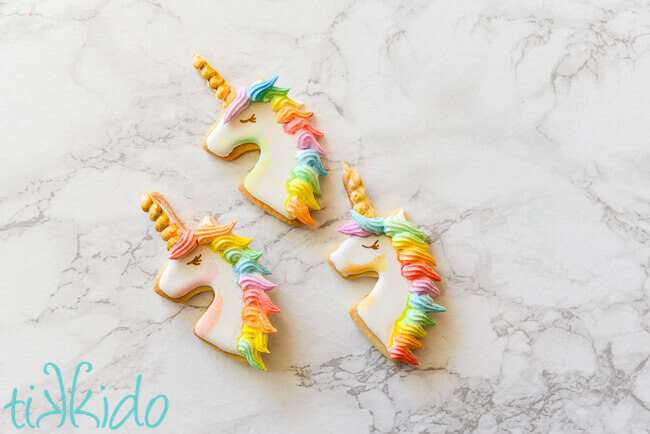 I don't think I've used this cookie cutter since my older daughter's Rainbow Unicorn 4th birthday party (and she's now 13!).  It was about time it came out of retirement.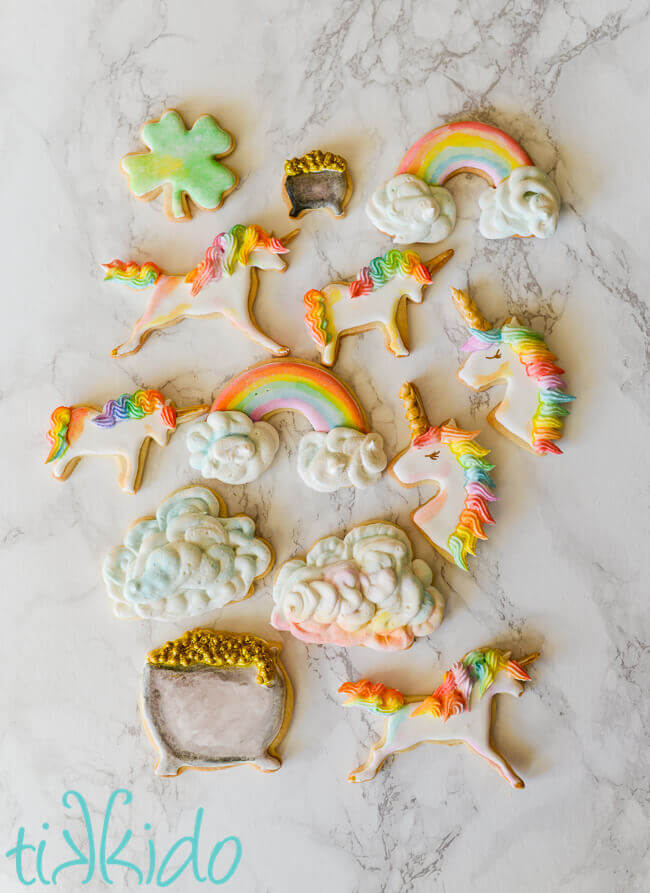 An appropriately magical cookie set, don't you think?  What do you do for St. Patrick's Day?