Printer-friendly version
Temporary tattoos have long been a party staple. You know, those kind of slimy decals that you apply with a wet washcloth. But now there's something so much cooler: glitter tattoos.

If you need a glitter tattoo RIGHT NOW (and who could blame you?), head over to Michaels or Joann Fabrics, where they've started selling small at-home kits. Those are ok, they're fun, and they're good for instant sparkly gratification. But there are some really wonderful products out there that work better and are less expensive if you're doing glitter tattoos for a party crowd.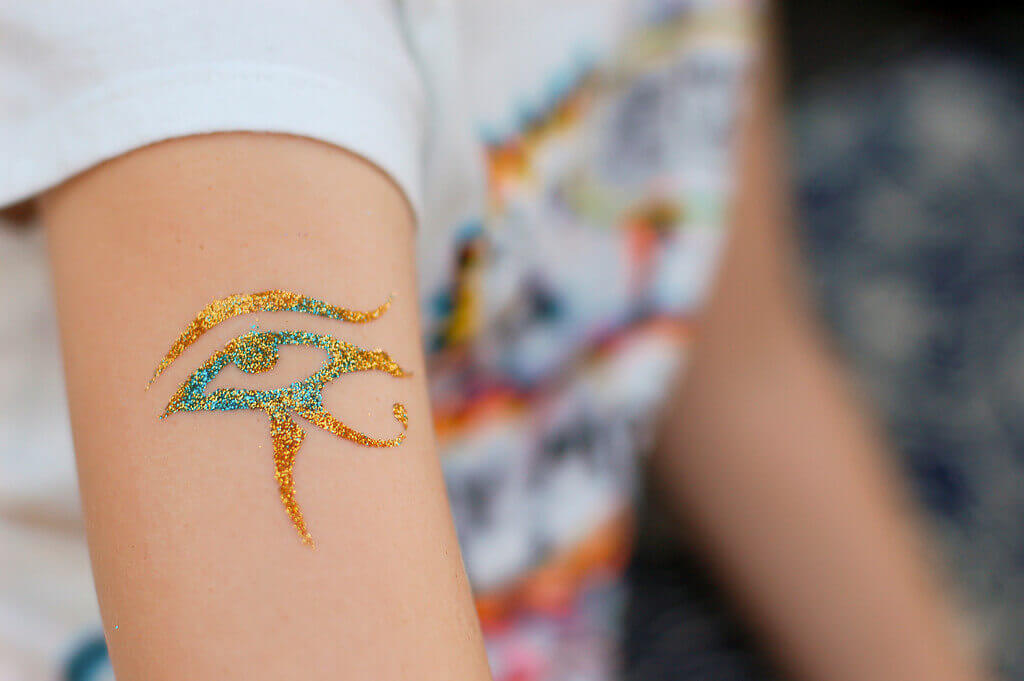 Unlike face painting, where you have to have real artistic talent to create anything beyond a vaguely heart-shaped blob, glitter tattoos can be done by anyone. It's a no-fail process. This is thanks to the fact that you use a stencil rather than draw the shapes yourself.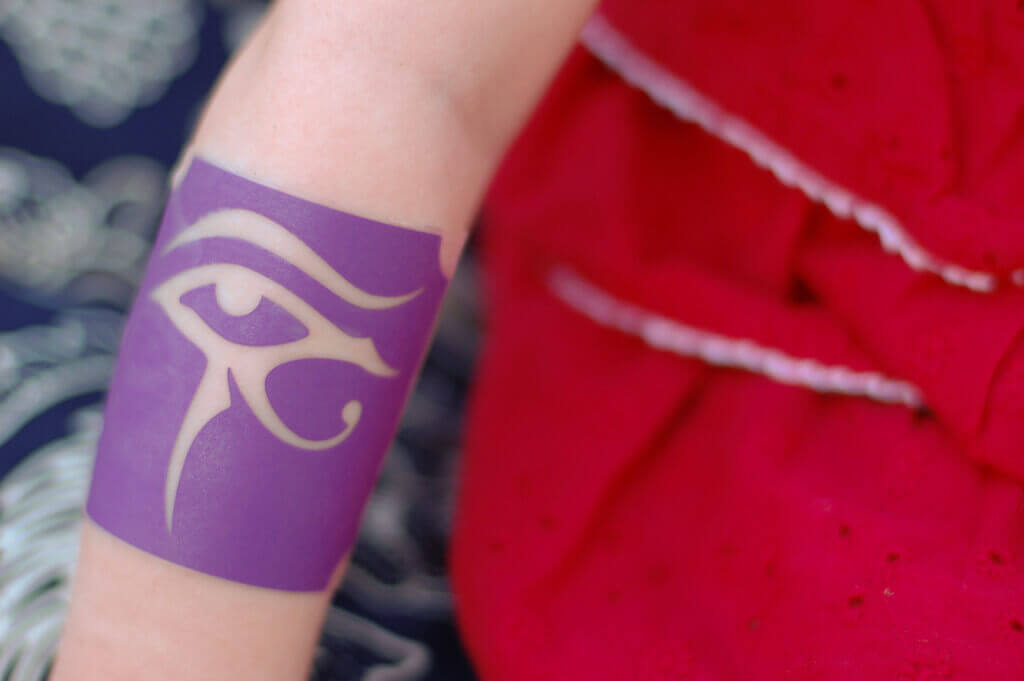 Simply apply the stencil to clean skin. I absolutely love the fabulous stencils I bought from
Faketoos
. They already already had a couple of perfect Egyptian designs (out of hundreds and hundreds of other fabulous themes), great prices, and fast and inexpensive shipping. And the product was exceptional. Easy to use, easy to peel off the top layer, and the edges were crisp and defined but the stencil didn't hurt the kids when it was peeled off. Faketoos has a customer for life. They also have some
great tutorials
that tell you all sorts of tips and tricks for applying the glitter tattoos. Definitely worth a read if you're thinking of doing this for a party!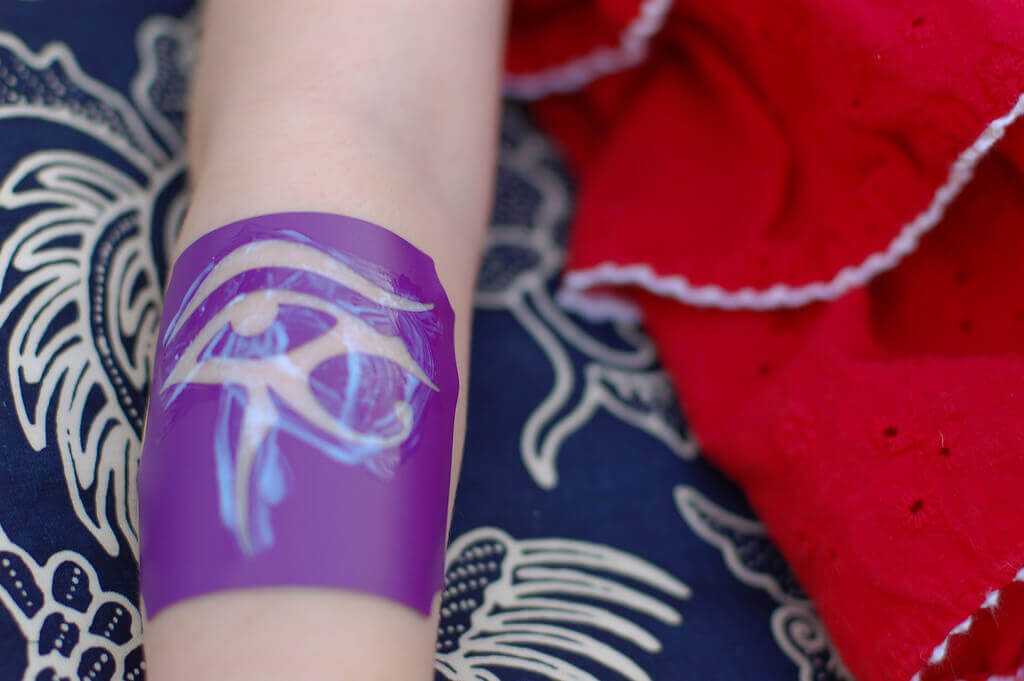 Next, you paint on the special body glue. After doing some research, I found that a favorite among professionals is the
glue sold by Glimmer Body Art
. It comes with an easy-to-use applicator brush and the glitter tattoos lasted considerably longer with this glue than the stuff we bought at Michaels.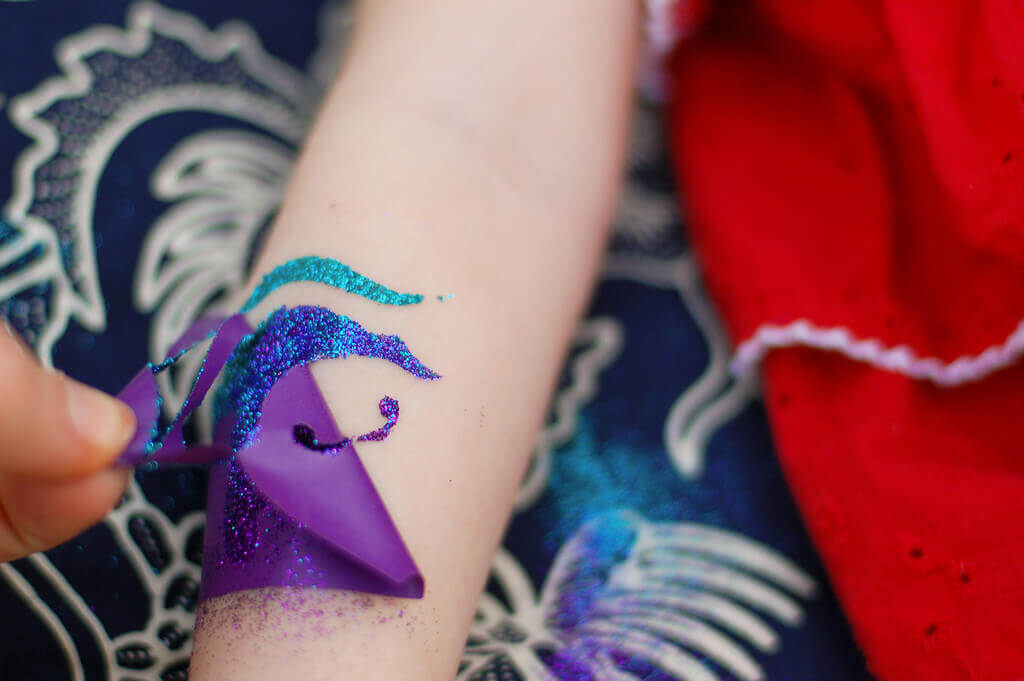 Once you've painted on the body glue, immediately cover with glitter. Then simply peel off the stencil, and use a fluffy brush (like a blush brush) to dust off any stray glitter.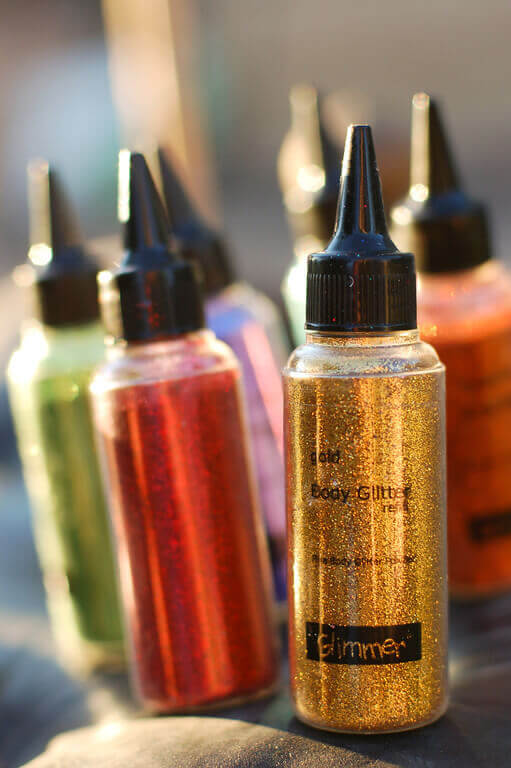 I also bought my body glitter colors and body glue from
Glimmer Body Art
. I bought the larger size container, opting for the "poofing" method of applying the glitter and anticipating (correctly) that my children would be obsessed with glitter tattoos and want many, many more in the future. These are going to last me a LONG time. I've applied well over 100 glitter tattoos since I bought the supplies before the party, and you can barely tell I've used any of the glitter.
The sparkly tattoos were a big hit with all the girls at the party, and were just as much of a hit with the boys in my daughter's classroom the next week (where they were studying ancient Egypt).
I've always been a fan of consumable favors, because I don't like buying a bunch of plastic junk that's just going to get broken or thrown away. This was a real hit, and a great alternative to candy. (They got enough sugar at the dessert table!)