Printer-friendly version
A neighborhood friend's two children are having a very big weekend. Tomorrow, they're getting baptized, having their first communion, and being confirmed--all in one big ceremony. Family is flying in from out of state for this very special Easter weekend, and I was asked if I might make a cake for the celebration.
Now, I'm swamped right now. It's the height of our busy season at Tradewind Tiaras (all those last-minute June brides!) I'm in crazy-crafting mode getting ready for Niamh's second birthday in two weeks. Add to that birthday parties, Easter celebrations, playdates, and a session with the trainer and my weekend is swamped. But of course I made time for my sweet neighbors. That's not the kind of opportunity I can decline!
I opted to make cupcakes instead of one cake to save time. Chocolate with chocolate frosting for Cade, the die-hard chocoholic. Vanilla caramel cupcakes with salted caramel filling and
salted caramel buttercream
for Hailey, who gave me free rein on the flavor.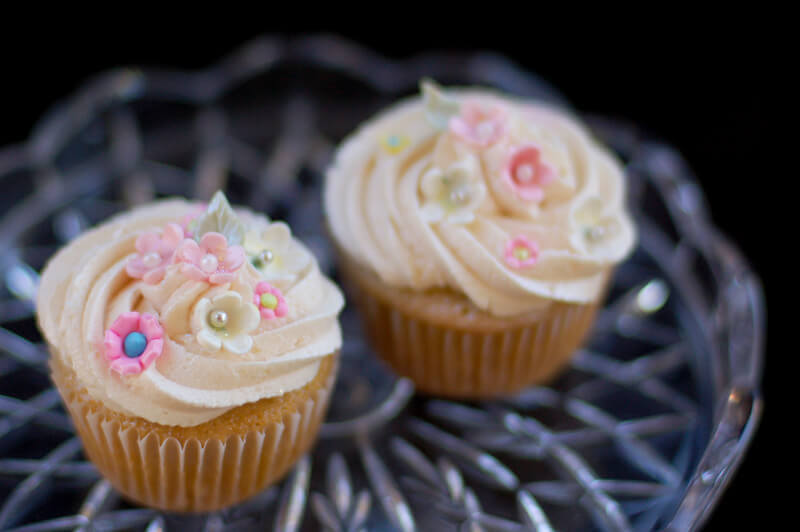 Whenever I make gumpaste flowers for a cake, I usually make too many. Just in case. And I keep all the leftovers. They're really small and easy to store and they last forever. Why bother saving those odds and ends of different decorating projects? Because they're great additions to last-minute cupcakes! There are flowers from at least four different cakes on these cupcakes, but they look great together.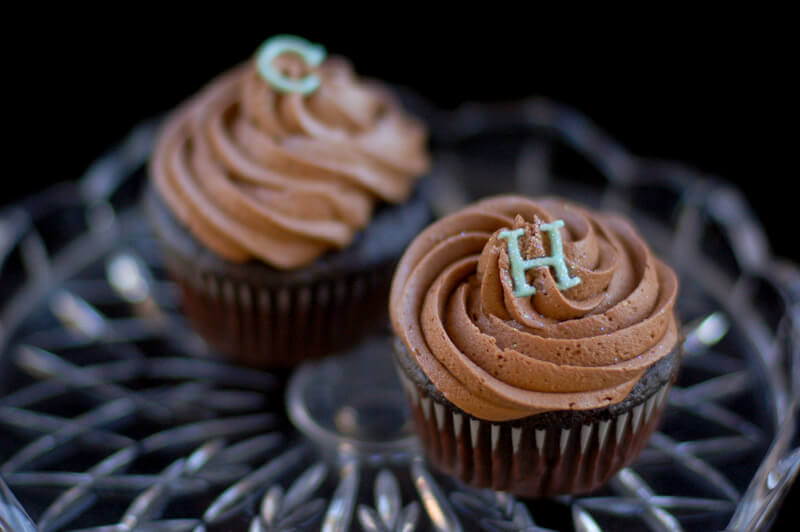 Gumpaste letters are another quick way to make a custom cupcake topper. They dry in a matter of hours, and with a little bit of disco dust sparkle, they look fabulous. If you've seen any of my other cupcake posts, you know I'm in love with edible cupcake toppers. Now you know two of my tricks for dealing with my near-obsession, even when I don't have much time to invest.
Happy holiday weekend, everyone!