Printer-friendly version
UPDATE: Sorry folks, I shuttered Tradewind Tiaras several years ago to focus on Tikkido.
We love working with brides here at Tradewind Tiaras, of course. But it's so much fun when I get the chance to mix things up and design a special custom tiara for a different kind of event.

When Paula from Frog Prince Paperie told me the theme for her daughter's birthday, Make a Wish, I was completely enchanted. I immediately started imagining a fabulously sparkly, pink and silver tiara (because that's what color wishes are, according to the birthday girl--how precious!). This is what we came up with: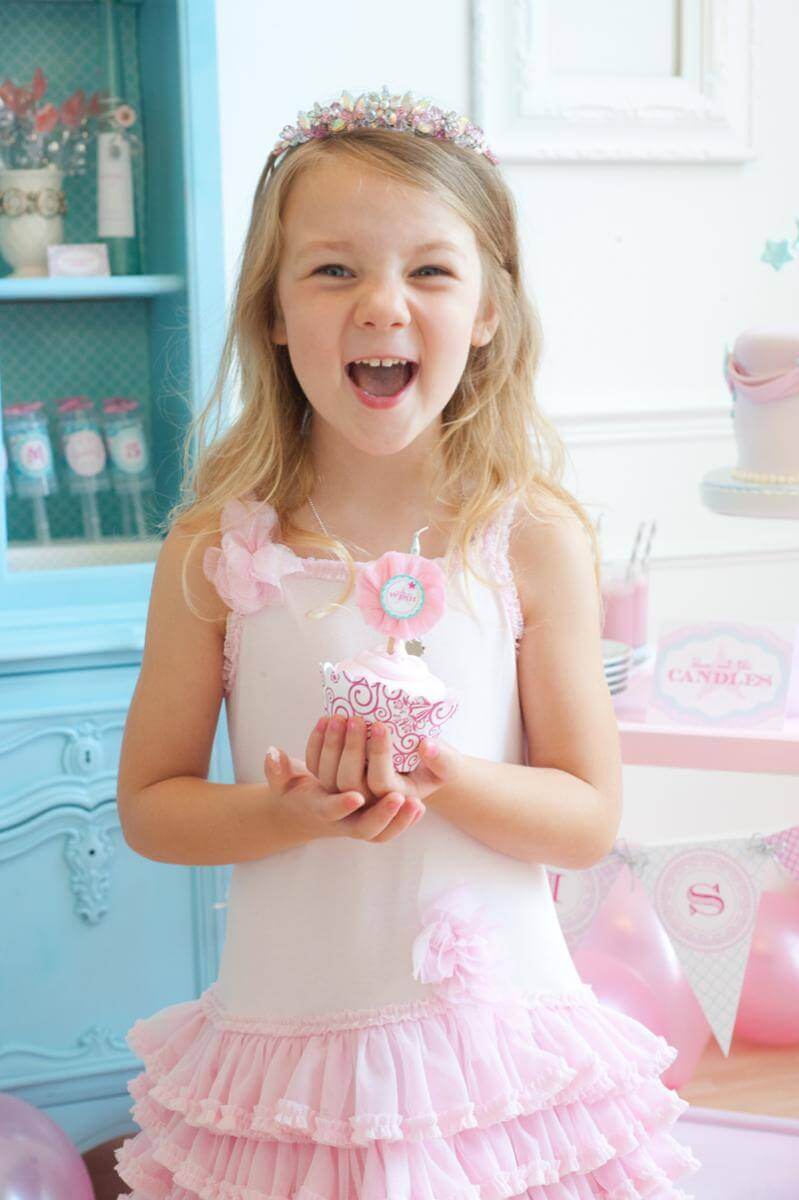 Is she not the cutest, happiest, sweetest little thing you've ever seen? I just LOVE this photo (by the talented photographer John McLaughlin).

I'm happy to report that the birthday girl loved her sparkling crown, and I'm delighted we had a chance to help her wishes come true!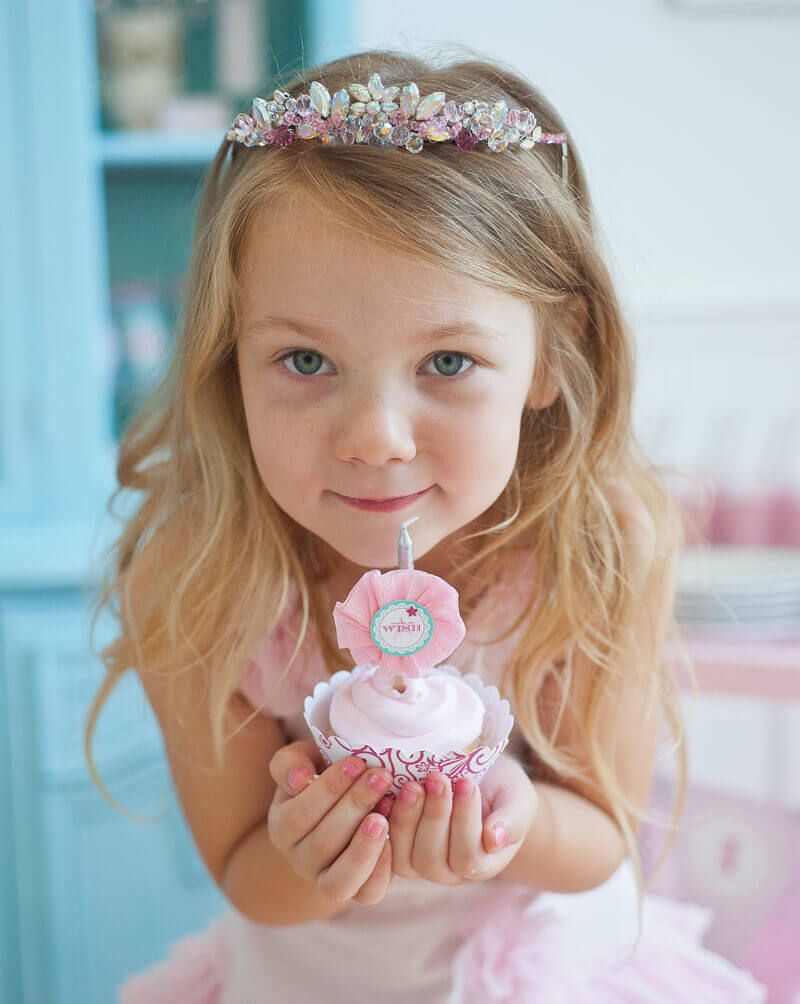 You really must see the rest of the photos from this utterly amazing Make a Wish party. Every detail is better than the last. I'm honored to have played my small part in this celebration. Thanks for the opportunity, Paula!