Printer-friendly version
I like coming up with fun, thematic ways to present the favors at any of my parties. At the Sprinkles party, anything polka-dot and colorful pretty much fit the bill, so there was a lot I could buy off the shelf. But for the favor bags, I had a fun idea for something truly custom, inexpensive, and a fun craft project for the kids, too.
You'll need plain white bags, brand new pencils, and craft paints in your color palette.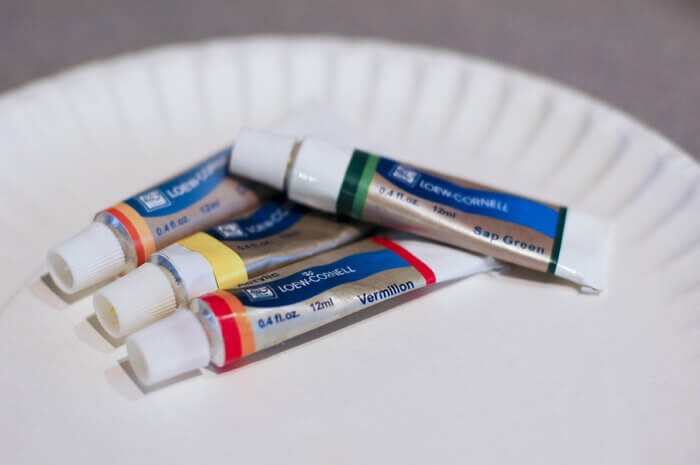 Choose any paint colors you want. I used the colors from classic carnival mix sprinkles. I used these acrylic paints because I had them on hand, but the inexpensive craft paints that you can get for less than $1 from Michaels or Hobby Lobby or Joann Fabrics work equally well.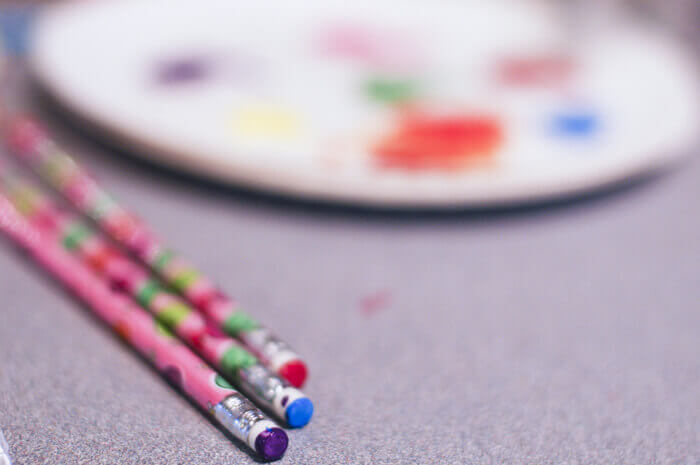 I bought plain white favor bags from Party City. White lunch bags would also be adorable, and even less expensive! All you need to do to make your favor bags is use the eraser end of your brand new (or at least unused) pencils as stamps to make dots all over your canvas of choice.
This is a fun project, even for a very little kid. It was a great way to keep her happy and occupied, and she was so proud to have made something for her own party!
Here's a tip for getting a more realistic sprinkle or confetti look: don't distribute the colors evenly. If you scatter real sprinkles on a paper, you'll see that they're not evenly spaced. The sprinkles cluster in random ways. Multiple sprinkles of the same color are near each other. If you take a much more random approach as you paint (it's hard to do!), you'll get a much more sprinkle-like final product.
I also used the same effect on the tiny organza favor bags for the "bath sprinkles" (bath color tabs) we gave out.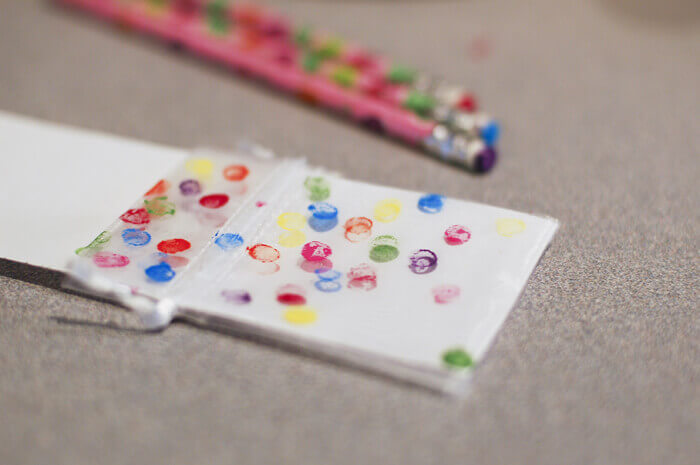 The effect was more translucent, but also utterly charming!