Printer-friendly version
I love using those paper mache 3D letters from the craft store as party props.  They're inexpensive and easy to embellish to match any theme.  
Sometimes I spell out an entire name, like I did for my daughter's first birthday.  (The name now sits on a high shelf in her room, looking adorable as decor.)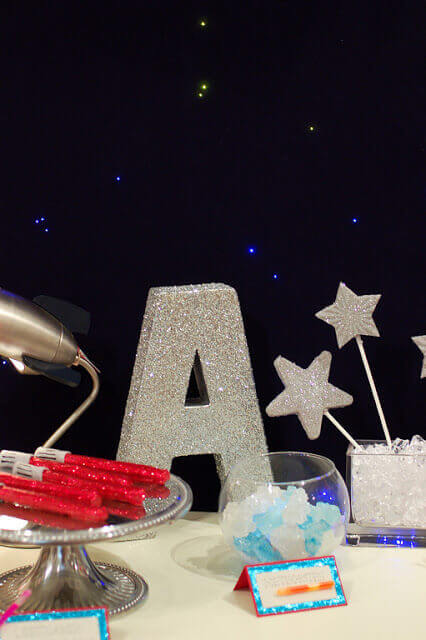 Sometimes it's a single, glittery initial, like I used for the Pottery Barn Star Wars party.
For the easy Mother's Day party, simple letters spelling out MOM were the perfect party prop.  Flowery, pretty, just right for a garden party.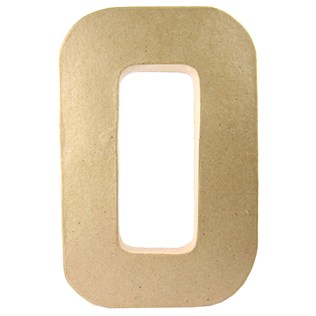 I picked up my letters at Hobby Lobby, but they're available at all major craft stores.  The only other supplies you'll need are paint, scrapbook paper, and glue.
First, paint the letters with a base coat of color.  Choose whatever compliments the scrapbook paper that will be glued to the front of the letter.
Next, trace out the letters on the back side of the scrapbook paper (this is a double-sided paper, and I wanted to use the floral print on the reverse).  M and O are symmetrical letters, so I didn't have to be careful about how I traced my shapes, but if you have a non-symmetrical letter, take care to think through how you're tracing the shape so that you'll end up with the side of the paper you want.
Finally, cut out the letter shape from the scrapbook paper and glue it to your cardboard shape.  I've used mod podge before, but sometimes the wetness of that glue makes the scrapbook paper wrinkle unattractively.  I prefer using a hot glue gun or spray adhesive.
Yep, just right.