Grilled bread is a fabulous addition to your backyard barbecue menu!  It's a yeasted, rustic bread that you coat with olive oil, sprinkle with sea salt and fresh herbs, and then cook on a grill.   Warm, freshly baked bread is always irresistible, but this grilled bread is absolutely magical.  If you've ever wondered how to make bread on the grill, this is the post for you.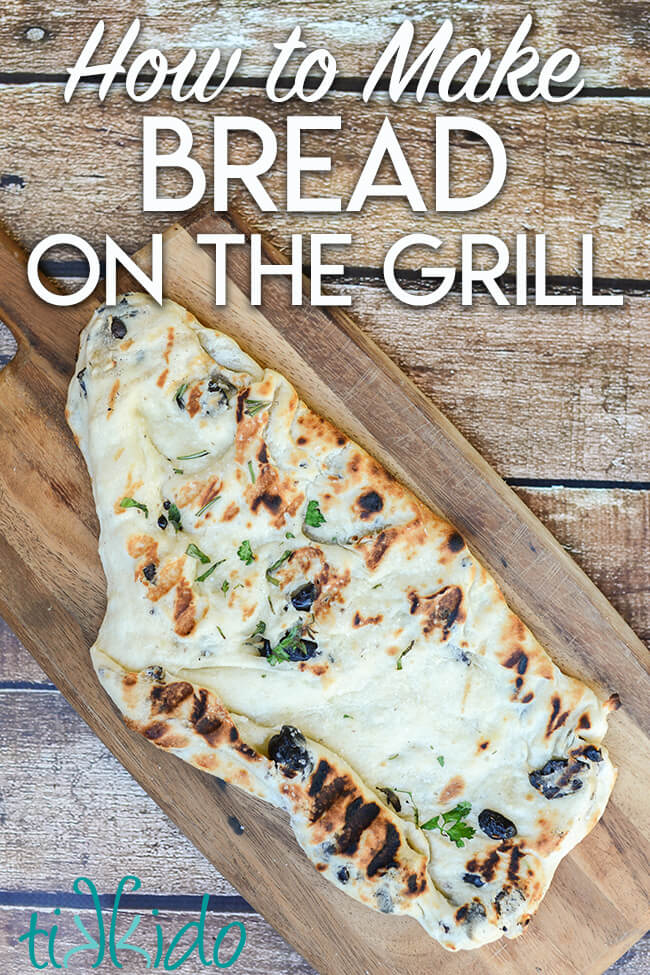 I got this recipe from my parents, who made this amazing bread on our grill on summer cookouts.  It's an Amish bread recipe that my mother adapted to cook on the barbecue.  And it is AMAZING when cooked this way.  
When I was taking these photos, I was playing around with olives, and added black olives to my bread dough.  But my favorite way to make this grilled bread is just with olive oil, coarse salt, and whatever fresh herbs I have on hand.
Grilled Bread Recipe:
9 ounces water
4 tablespoons olive oil
3 tablespoons sugar
1 teaspoon salt
1 1/2 teaspoons yeast
3 1/2 cups flour
fresh herbs (your choice), chopped
Our guests love this bread so much that I typically double this recipe when we're entertaining!
I make bread dough the super easy way, by tossing the ingredients in my bread machine [1] and hitting the dough cycle. 
Alternately, you can mix the water, oil, sugar, flour, salt, and yeast together and knead using the dough hook of a Kitchenaid mixer [2].  You can also knead by hand, of course.  Knead for about 15 minutes.  If you're adding something like the black olives I added in these photos, knead them in at the end so they don't get too smashed up.  
This is a pretty wet dough, so don't be alarmed that it's not as stiff as other bread doughs.
Turn the dough out into an oiled, covered bowl to rise until doubled, about one hour.    
If you're not ready to grill the bread quite yet, you can punch the dough down and let it rise again (this will buy you about a half an hour).
Oil your work surface, and divide the dough into four parts.  Using oiled hands, pat the dough into four rough disk shapes (sort of like pita bread, or pizza dough).  This is rustic bread, so don't worry about making a perfect shape.
Sprinkle both sides of the oil-coated dough with kosher salt, and sprinkle one side with fresh herbs.  Press the herbs into the dough a bit so that they stick.  
Grill for approximately two minutes on the first side, then flip and grill about two more minutes.  
You know what it tastes like, now that I think about it?  It tastes a LOT like an Auntie Annie's pretzel from the mall.  Hot and salty and buttery and a little bit sweet.  Mmmmm.  
The bread is absolutely amazing on its own, but it's also delicious with whipped feta spread [3]!
What do you think?  Have I convinced you to try grilling your bread instead of baking it in the oven this summer?  
Printable Grilled Bread Recipe
Want a one page, printable version of this recipe for making bread on the grill?  Click the image below to print or download the PDF directly to your device.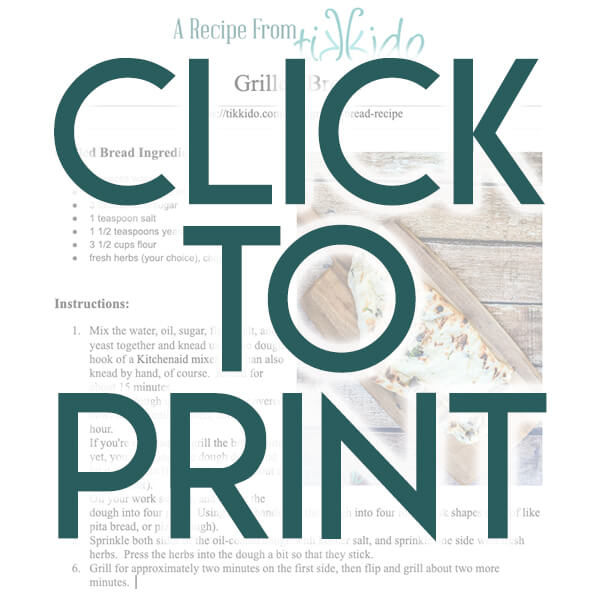 [4]
Other Grilled Recipes You Might Like: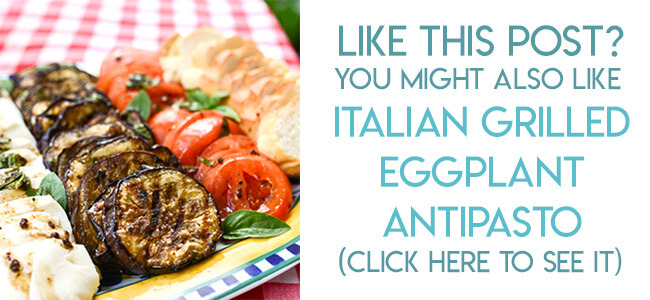 [5]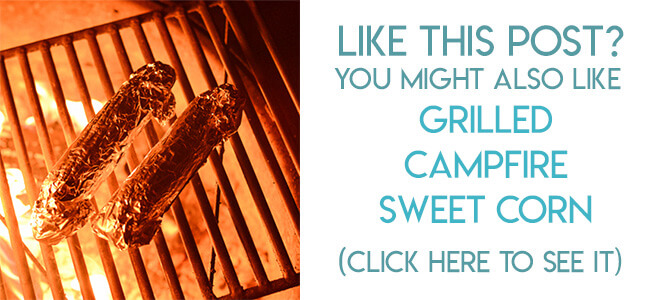 [6]