Sour cream coffee cake is an easy-to-make Christmas morning breakfast.  This sour cream coffee cake recipe is topped with delicious streusel and can be made in about 35 minutes.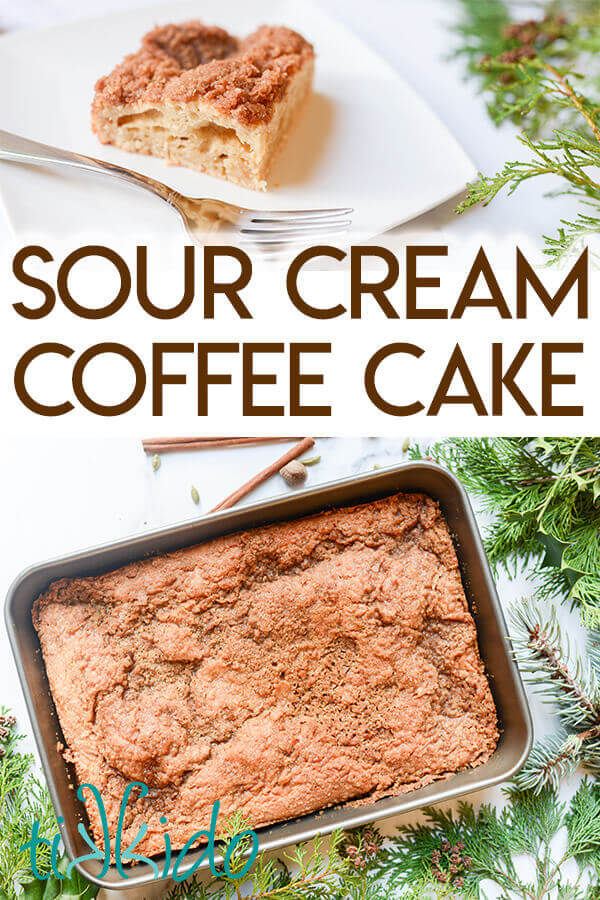 Welcome to the 5th annual 12 Days of Holiday Ideas event, hosted by Shirley of Intelligent Domestications [1] and  Erlene of My Pinterventures [2] Between Nov. 11th and December 6th there will be hundreds of new ideas shared by over 55 Co-host bloggers!   Today we're sharing our Christmas morning breakfast ideas with you.
Go here [3]  to see our kick-off collection of Holiday ideas as well as all of this years talented participating DIY and Foodie Blogs. Download this years November and December calendars [4] with all of the topics and dates so you can make plans to watch for ideas!
We are hosting a BIG GIVEAWAY from our Sponsors this year! Be sure to scroll all the way down for more information and to enter to win!
---
Sour Cream Coffee Cake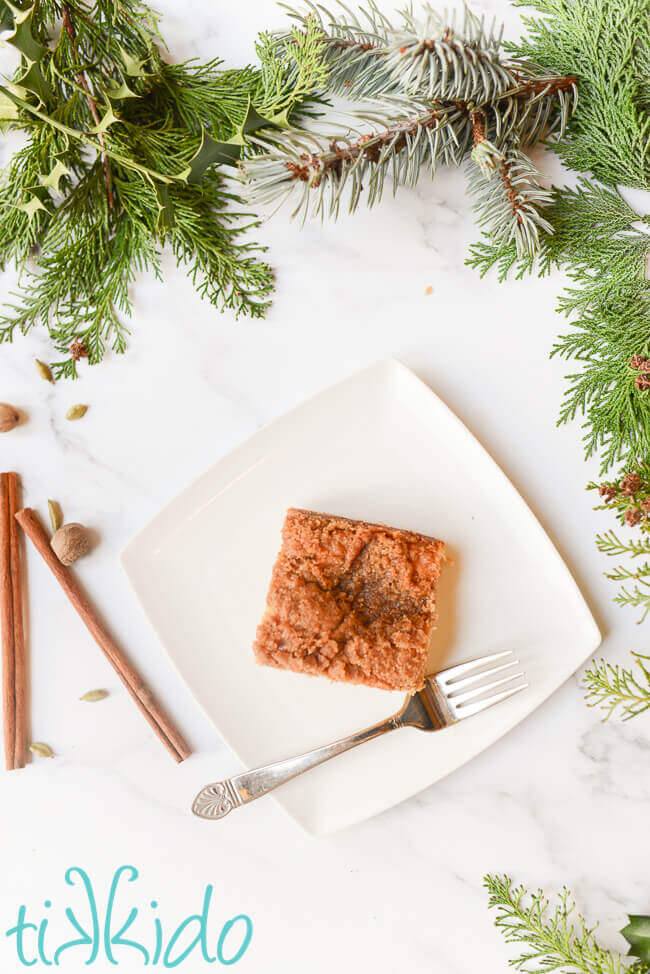 My family's Christmas morning breakfast tradition is poppy seed kolache [5] and homemade cinnamon rolls [6].  My husband's is this sour cream coffee cake.   I couldn't possibly ask anyone to give up a beloved Christmas morning tradition, so I asked my mother-in-law for the recipe and added it to my Christmas repertoire.  The recipe my MIL made was from Joy of Cooking [7] (an excellent resource I've owned for many years), but I've adapted it slightly for my tastes.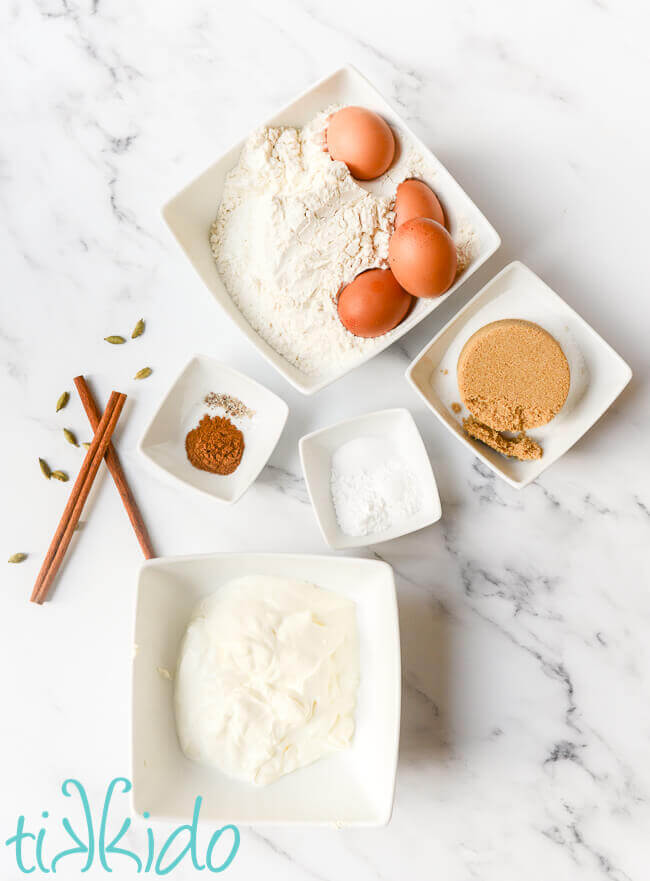 Sour Cream Coffee Cake Recipe:
3 cups flour
1 cup sugar
1/2 cup brown sugar
4 teaspoons baking powder
1 teaspoon baking soda
1 teaspoon salt
1 teaspoon cinnamon
1/4 teaspoon cardamom
2 cups sour cream
4 eggs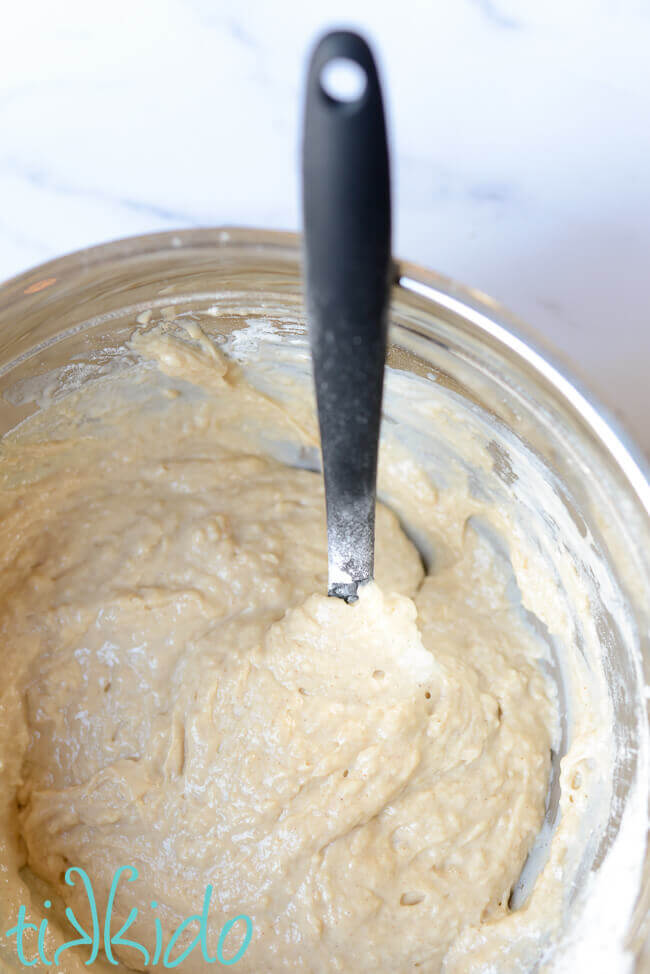 Beat the eggs.  Mix in the sour cream, spices, sugar, and salt.
Add the flour, baking powder, and baking soda, and mix to form a batter.
Spread the batter in a 9x13 pan.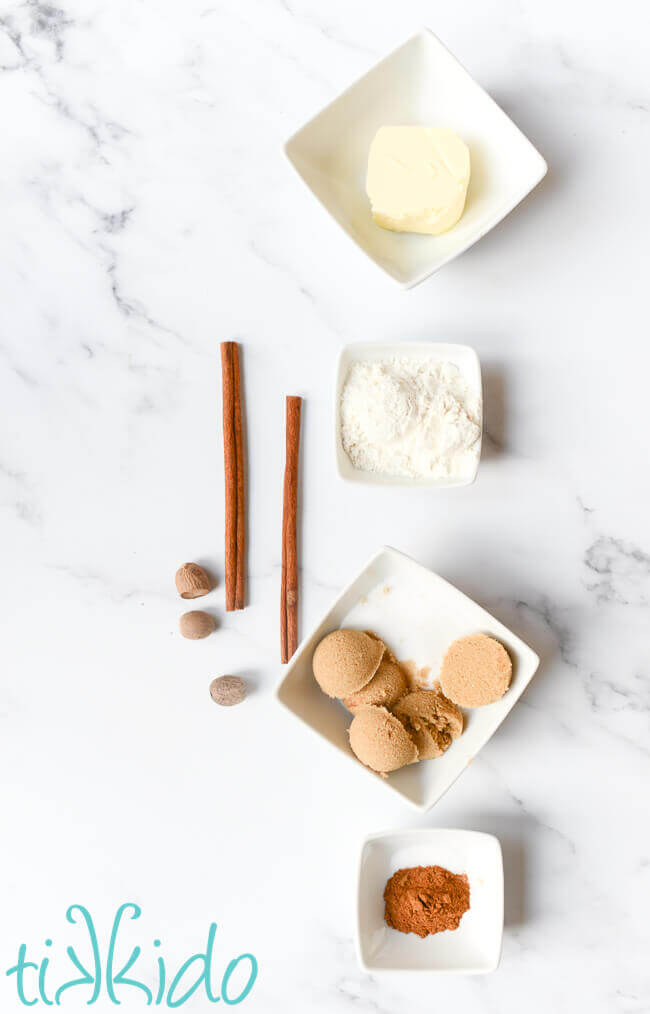 Make a streusel topping for the coffee cake.
Streusel Topping For Sour Cream Coffee Cake:
4 Tablespoons flour
4 Tablespoons butter
5 Tablespoons sugar
5 Tablespoons brown sugar
1 teaspoon cinnamon
1/4 teaspoon nutmeg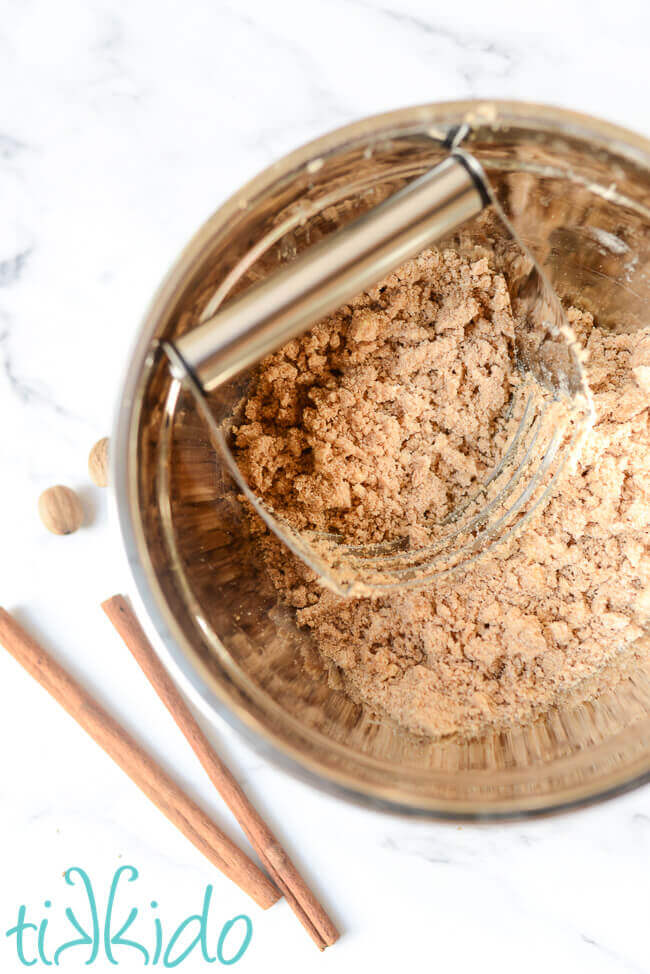 Mix the dry ingredients together.  Add the cold butter and cut in with a pastry cutter [8] or two knives until the mixture is crumbly.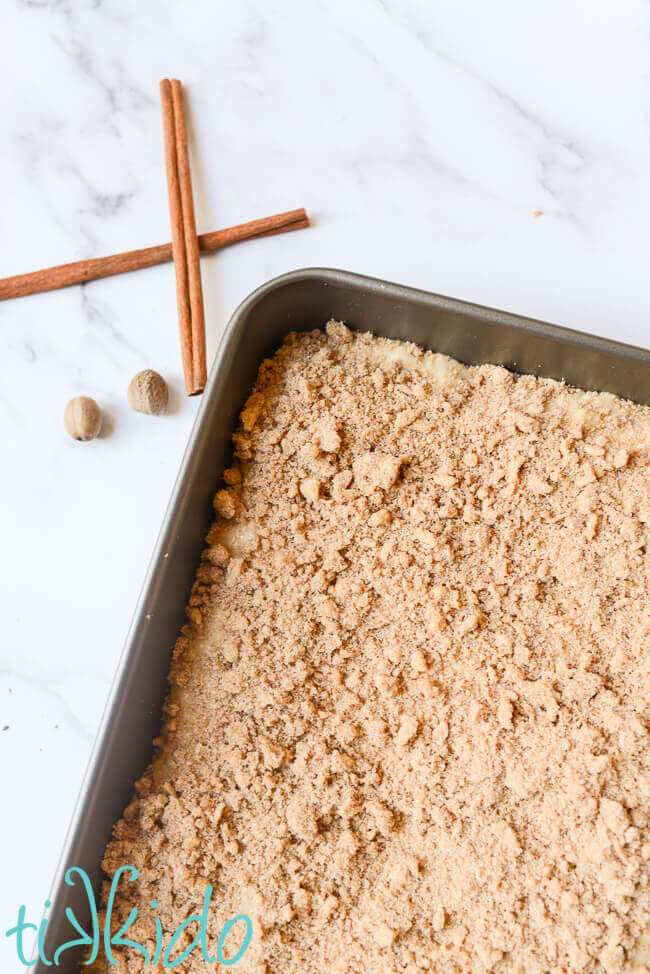 Sprinkle the streusel mixture over the top of the unbaked coffee cake.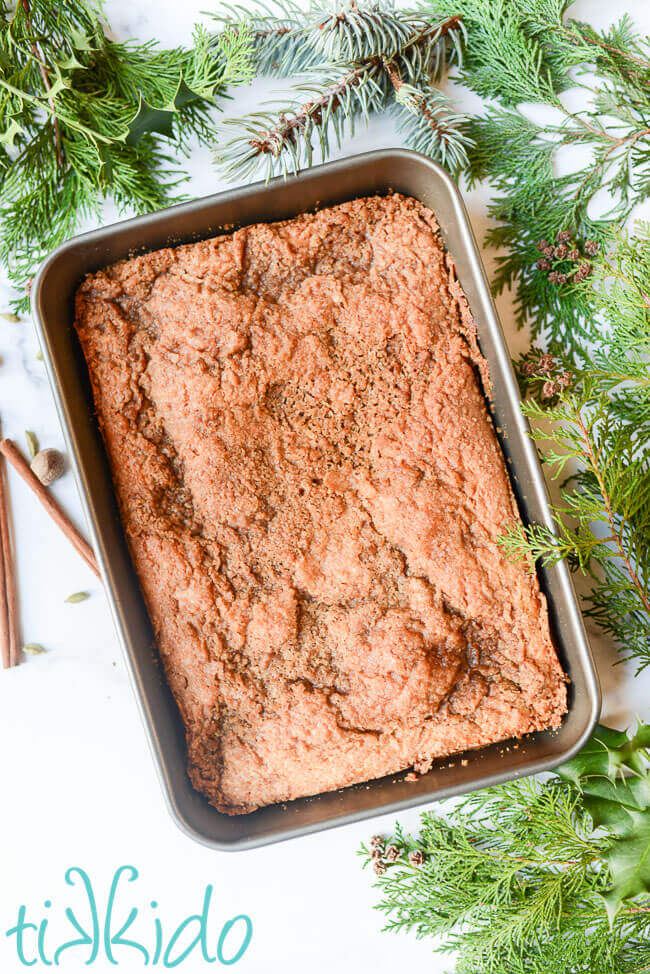 Bake at 350 degrees Fahrenheit for 25-35 minutes (I find that the bake time really varies depending on the oven I'm using and the moisture content in my eggs and sour cream).  A toothpick stuck in the center of the cake should come out clean when the coffee cake is done.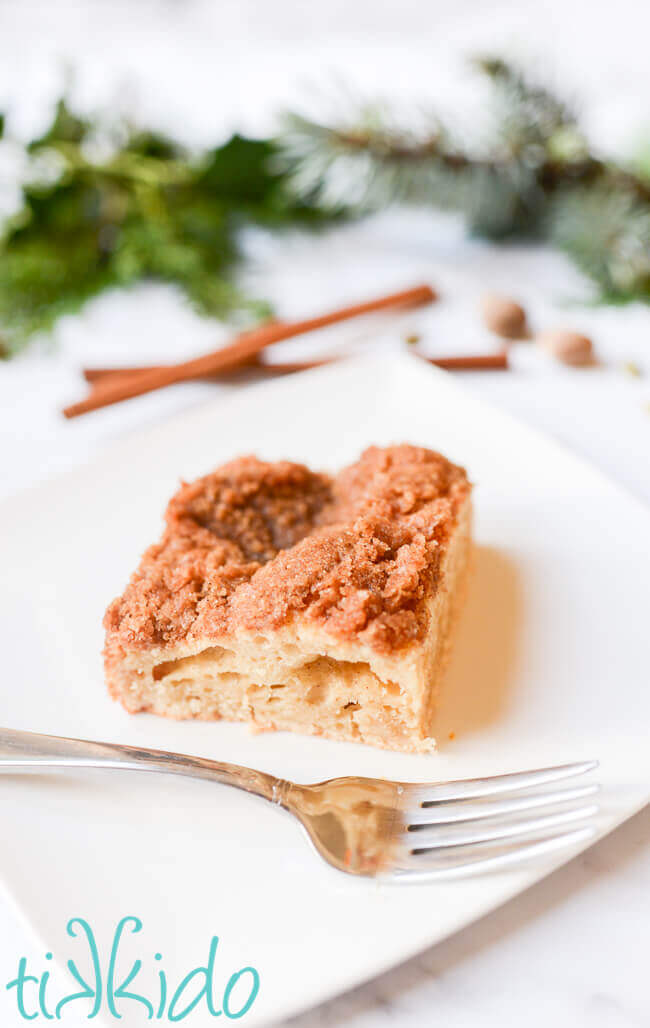 This can be made the day before if you don't want to bake anything on Christmas morning, but it does come together really quickly and easily, and is amazing warm, too.  If you're baking on Christmas morning, you can speed things along by making the streusel topping ahead of time.  
What is your Christmas morning tradition?
Printable Sour Cream Coffee Cake Recipe: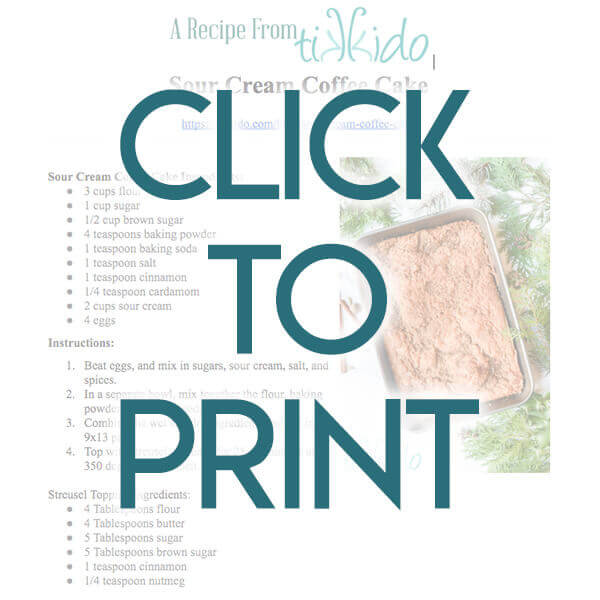 [9]
---
MEET OUR SPONSORS who have generously donated fabulous prizes for the Big Christmas Giveaway!
DecoArt [11]  winner will receive a prize package valued at $100!
Dixie Crystals/Imperial Sugar [12] winner will receive a Keurig Coffee Maker valued at $100!
Oriental Trading [13] winner will receive an OrientalTrading.com gift card valued at $200!
Cabot Cheese [14] winner will receive a gift basket of Cabot products valued at $75!
Burlap Fabric [15] winner will receive a prize pack of products valued at $50!
Zulay Kitchens [16] winner will receive one Milk Frother and a Lemon Squeezer valued at $21
It's Home To You [17] winner will receive one wooden Santa sign valued at $65
Giveaway begins Nov. 8, 2019 and ends Dec. 6, 2019. Winners will be notified by December 13, 2019. Sponsors will ship each prize to the winner. There will be a total of six winners, one for each prize. Drawing is by random selection using the Rafflecopter widget. 
Must be 18 to win. Open to U.S. residents only. Terms & Conditions [18]