Felt acorn napkin rings are the perfect mix of elegance and rustic charm.  They are the perfect DIY Thanksgiving napkin ring, or are perfect for any fall celebration.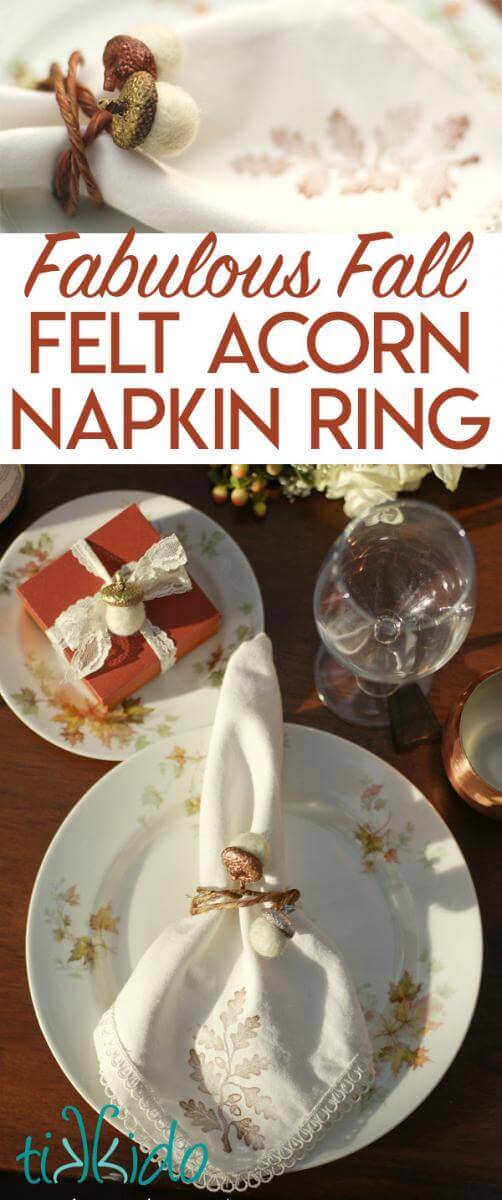 One of my very favorite elements from the Harvest Rehearsal Dinner [1] photo shoot was the simple felt acorn napkin ring craft I created.  It was so simple, so quick, but added such a lovely touch to the table setting.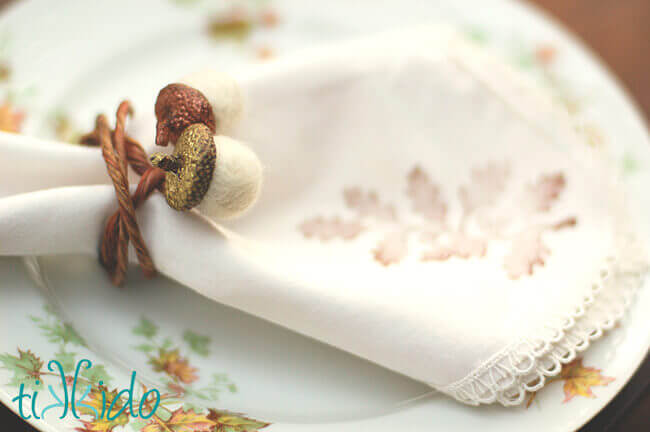 How to Make Felt Acorn Thanksgiving Napkin Rings
Materials:
felt acorns (tutorial here

[2]

)
low temperature hot glue gun
Metallic spray paint (optional)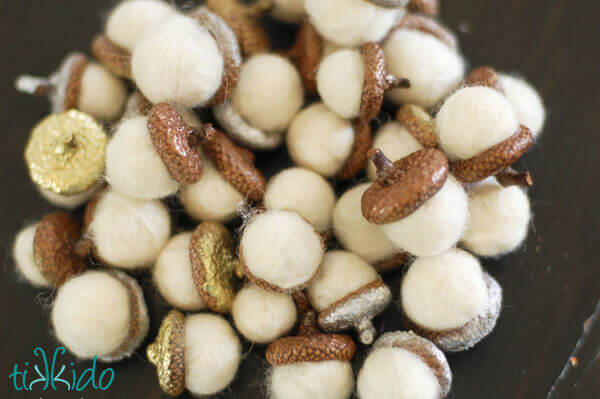 Step one, make or purchase felt acorns.  They're incredibly easy to make, as you can see in my tutorial here [2].  It's easy to do completely yourself, but it's even easier if you buy the >felt balls pre-made [4].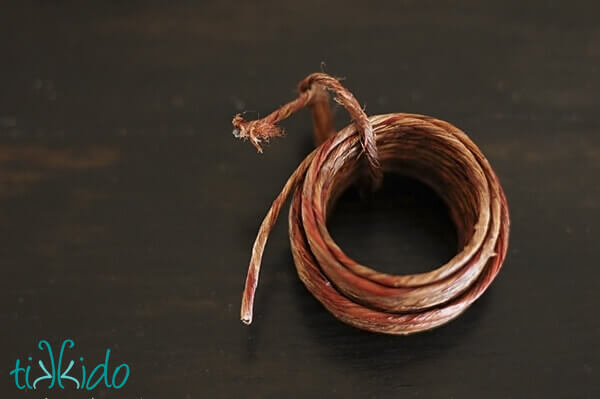 Next, you'll need to make the actual ring portion of the napkin ring.  I love working with this floral wire that's designed to look like a grape vine.  The brand I bought from Michaels is called Naturally Wired Vigne Metallique.  It can be found in the floral section of any major craft store, along with the other floral wires, floral foams, and other products for doing floral arrangements.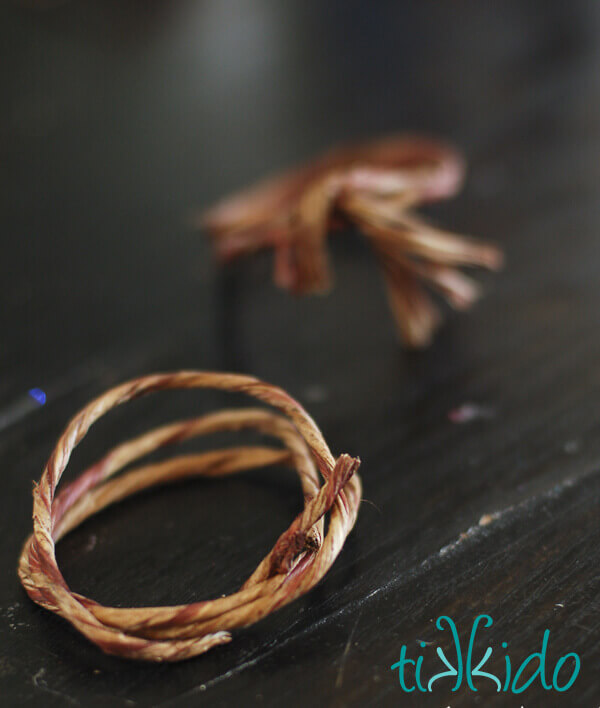 To make the napkin ring, simply unwind a 12"-18" long  segment of the floral wire, and wrap it in a circle.  I found it very easy to wrap the wire around the first three fingers of my hand three times to get the perfect sized napkin ring.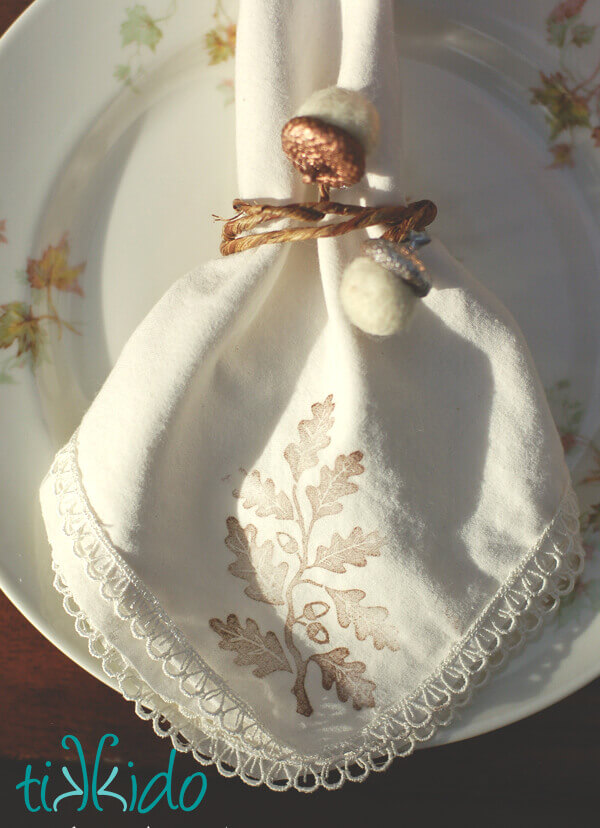 Finally, all you need to do is use a hot glue gun to attach two or three felt acorns to your vine napkin ring.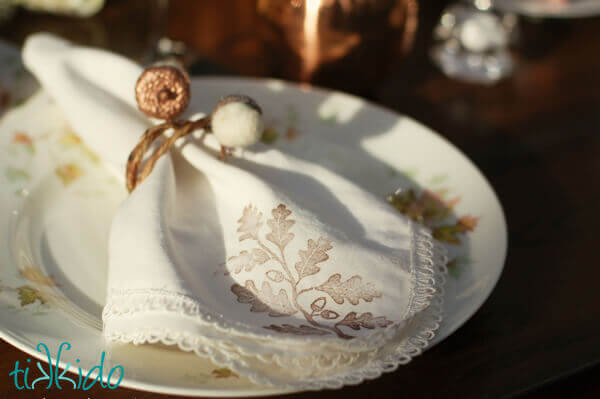 Making the acorns is the most time consuming part of this process.  Once those are done, it only takes a minute or two to assemble each napkin ring.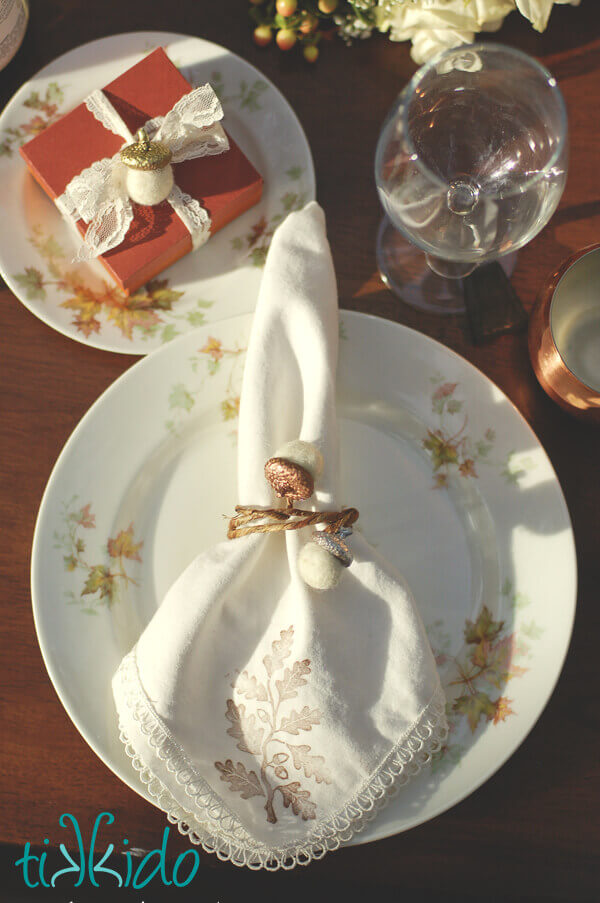 Other Felt Ball Crafts You Might Like: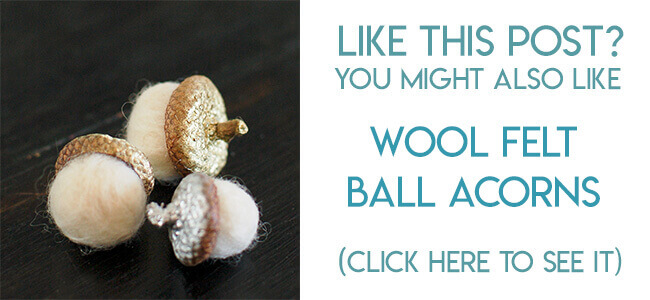 [2]
Other Napkin Ring Tutorials You Might Like: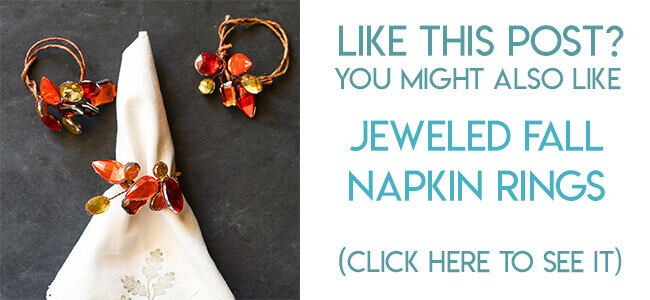 [6]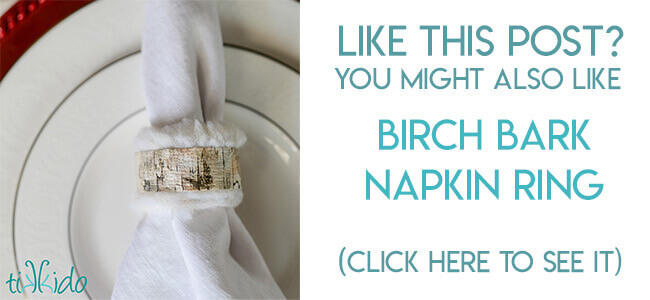 [7]