Printer-friendly version
Today is the final day of the 12 days of Christmas Blog Hop, and we're all sharing our Christmas trees with you today.  My Christmas tree is smaller than it's been in 20 years (no cathedral ceilings in our new house in the UK), but it's big enough to hold all of the treasured keepsakes I've collected over my life.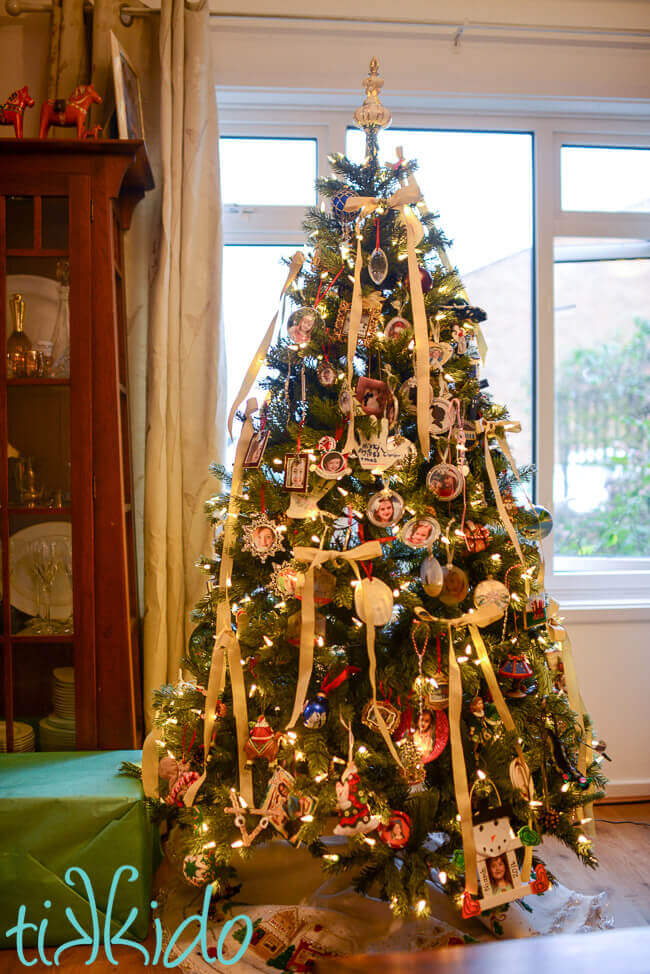 Welcome to the 5th annual 12 Days of Holiday Ideas event, hosted by Shirley of Intelligent Domestications  and  Erlene of My Pinterventures Between Nov. 11th and December 6th there will be hundreds of new ideas shared by over 55 Co-host bloggers! 
Go here  to see our kick-off collection of Holiday ideas as well as all of this years talented participating DIY and Foodie Blogs. Download this years November and December calendars with all of the topics and dates so you can make plans to watch for ideas!
We are hosting a BIG GIVEAWAY from our Sponsors this year! Be sure to scroll all the way down for more information and to enter to win!
---
Our 2019 Christmas Tree
I had my own Christmas tree in my bedroom when I was a kid, and I've acquired quite the collection of Christmas ornaments over the last 40-some years.  I love beautiful, themed Christmas trees, but I love my odd collection of ornaments and decorations too much to put them aside and create a Christmas tree where everything matches.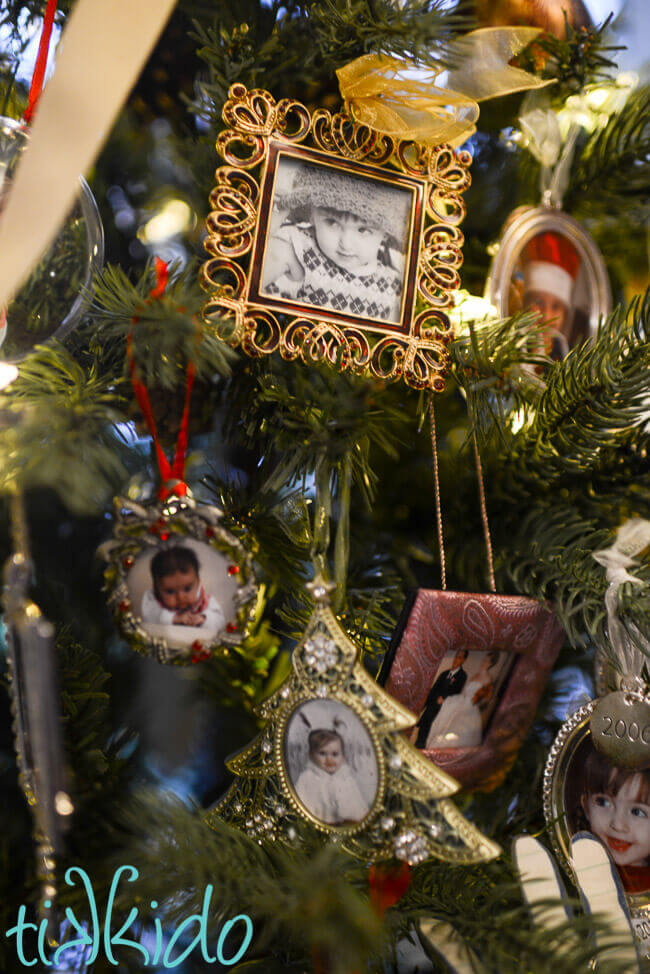 But I do kind of have sections to my Christmas tree.  I've been making a photo ornament of each of my girls every year since they were born (the oldest is now 16), so every year that section of the tree gets more substantial.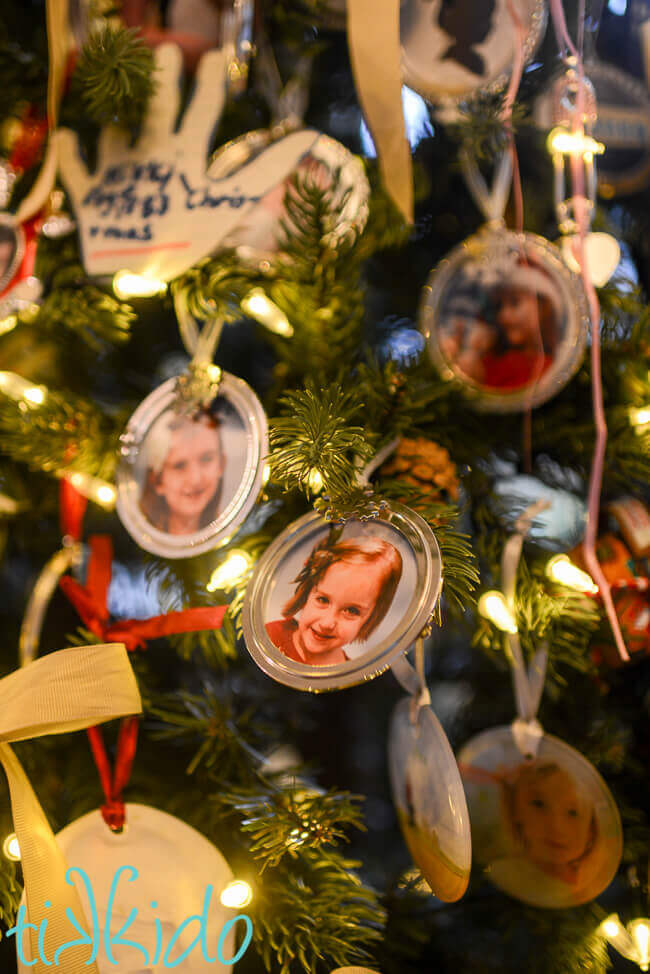 On my smaller tree, it's a pretty good chunk!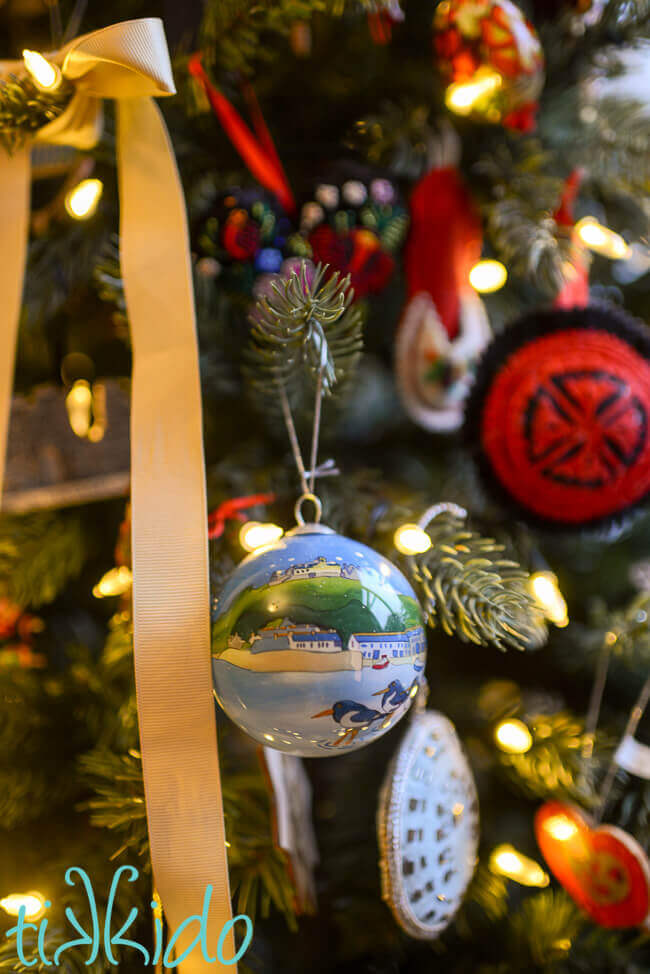 I also have a travel section on my tree, where I put all of the ornaments I've collected on my travels.  My addition this year: a beaded, embroidered heart I picked up in Budapest last month.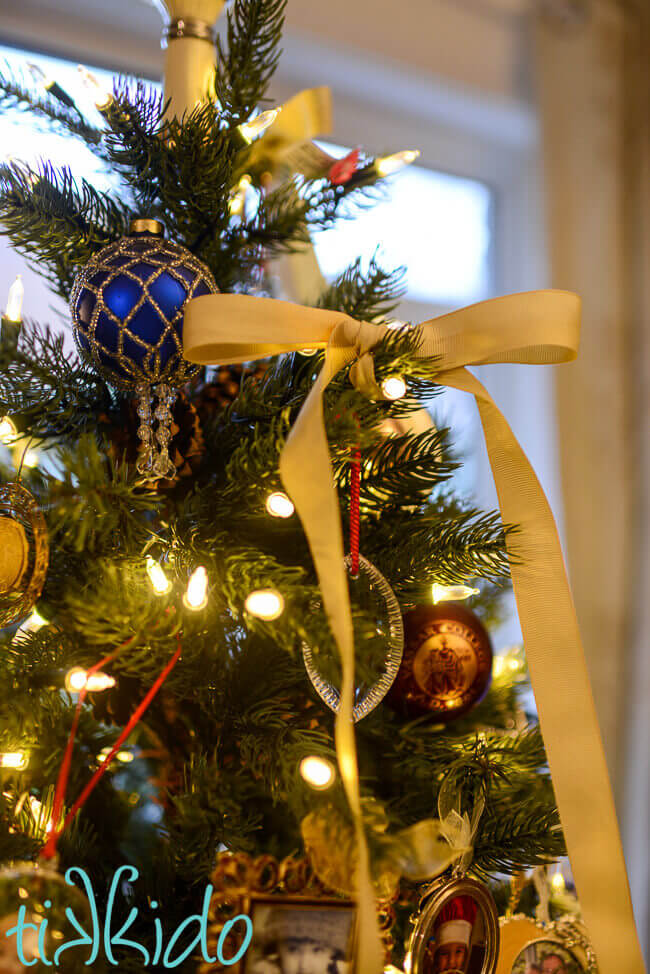 The rest of the tree is full of all the other pretty and sentimental ornaments I've collected over the years.  I create a unified look with these pale gold ribbons, and even those have a special history.  When we were married in 2001, my husband and I registered at Williams Sonoma, and those were the ribbons that came on the gift-wrapped wedding presents from that store.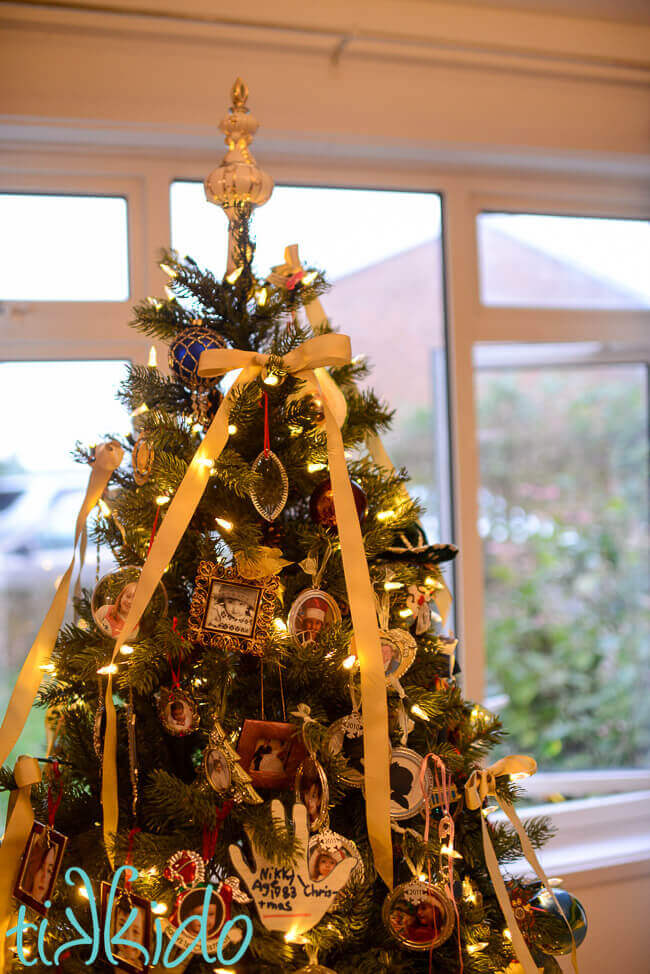 When we moved overseas, only the special, sentimental items came with us.  I loved my old Christmas tree topper (I shared pictures and a tutorial of it in the 12 days of Christmas blog hop last year), and figured I'd recreate something like it here.  I didn't count on not knowing where to find floral picks and stems in this country!  The local craft store does not carry such things like Michaels and Joann Fabrics did.   

My tree may have a new look this year, but it still has all the cherished memories of Christmases past.  I love it.
---
MEET OUR SPONSORS who have generously donated fabulous prizes for the Big Christmas Giveaway!
DecoArt  winner will receive a prize package valued at $100!
Dixie Crystals/Imperial Sugar winner will receive a Keurig Coffee Maker valued at $100!
Oriental Trading winner will receive an OrientalTrading.com gift card valued at $200!
Cabot Cheese winner will receive a gift basket of Cabot products valued at $75!
Burlap Fabric winner will receive a prize pack of products valued at $50!
Zulay Kitchens winner will receive one Milk Frother and a Lemon Squeezer valued at $21
It's Home To You winner will receive one wooden Santa sign valued at $65
Giveaway begins Nov. 8, 2019 and ends Dec. 6, 2019. Winners will be notified by December 13, 2019. Sponsors will ship each prize to the winner. There will be a total of six winners, one for each prize. Drawing is by random selection using the Rafflecopter widget. 
Must be 18 to win. Open to U.S. residents only. Terms & Conditions