Printer-friendly version
Make this Santa napkin ring to decorate your Christmas table with some felt, a toilet paper tube, some fuzzy yarn and some ribbon.  It's an easy DIY napkin ring for Christmas that looks festive and fun.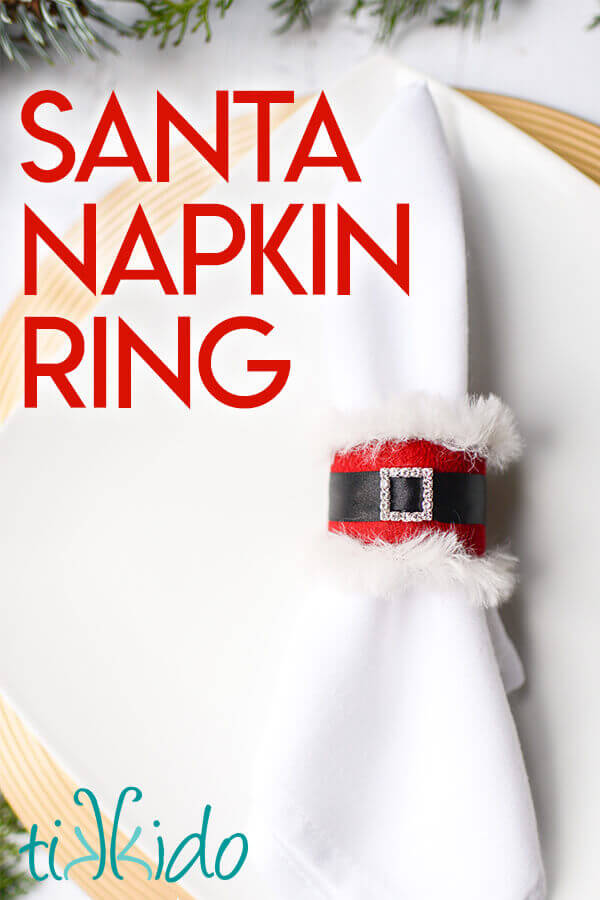 I love pretty napkin rings!  I only ever use them for special occasions--holidays and some birthday parties.  They really add something special to a table setting.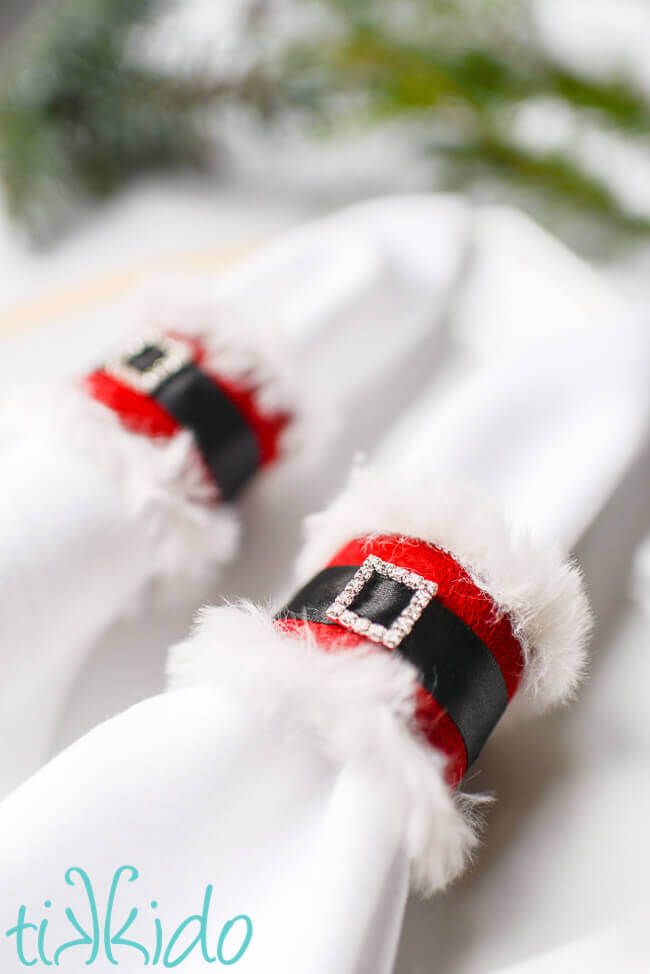 There are plenty of fabulous napkin rings you can purchase, but I love coming up with my own DIY napkin rings to go along with whatever theme I've dreamed up. 
And actually, a lot of the times the stuff I make is just as pretty (or prettier!) and made with higher quality materials than the stuff I can buy in the stores.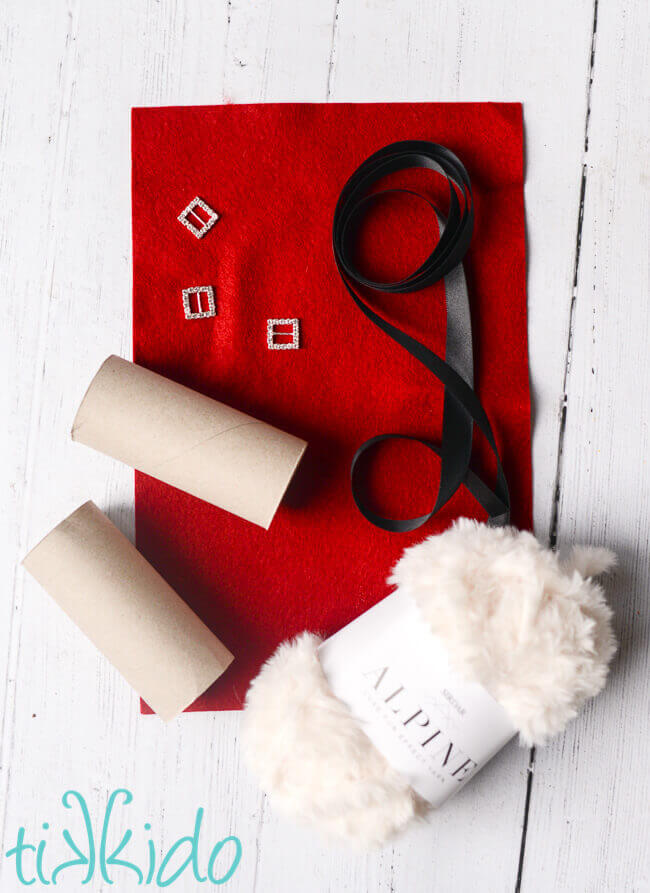 Materials for Santa Napkin Ring:
toilet paper tubes
red felt
black ribbon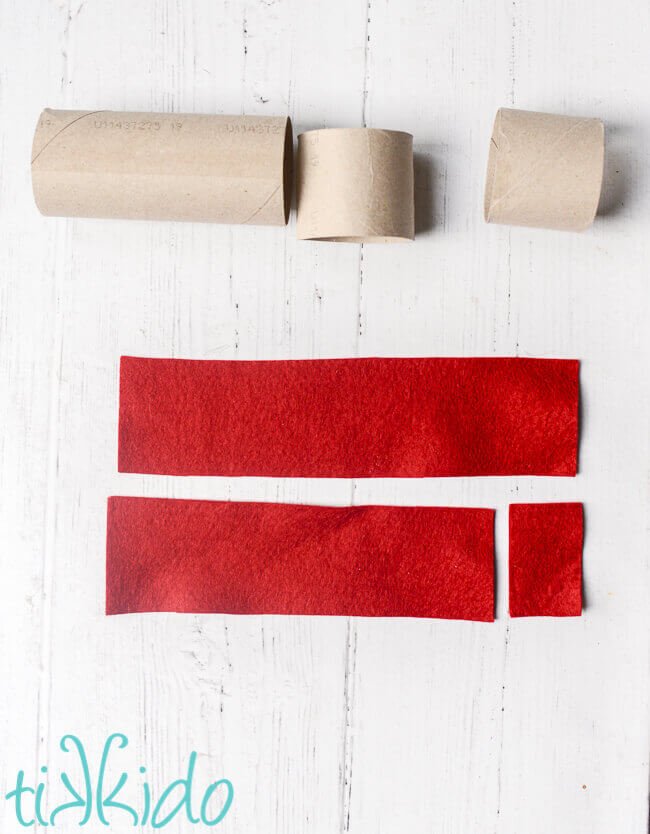 The base of the Santa napkin ring is made from an empty tube of toilet paper.  It's easy to cut to the size you want and it's the perfect size and shape.  I cut my sections of cardboard tube just a little shorter than 2" wide.    I got two napkin rings out of each toilet paper tube, with a little left over.
The toilet paper tube section is covered with red felt the same width as the cardboard.  I used my low temperature hot glue gun to glue the felt to the cardboard tube.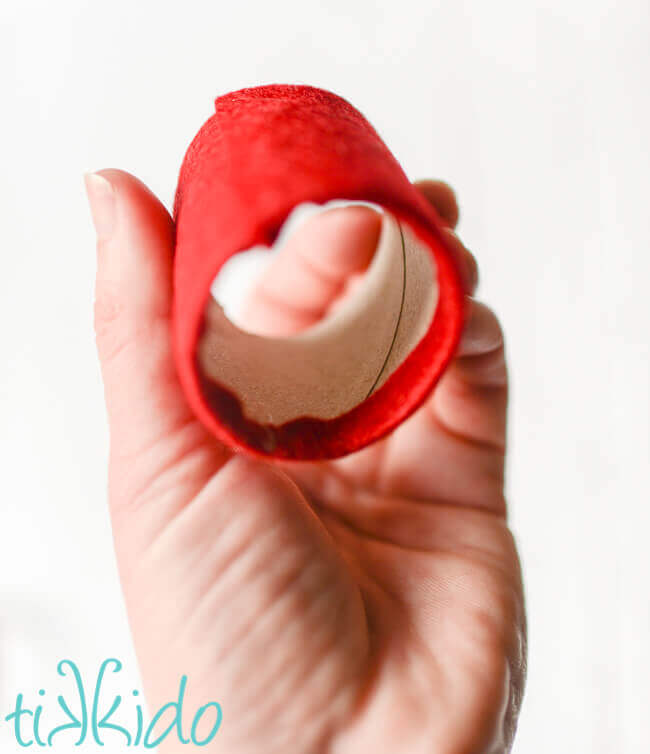 You can either cut the felt to the exact size of the cardboard tube, or cut it a little bit larger, and fold and glue the raw edge of the felt to the inside of the cardboard tube.  Since the edges of the napkin ring are covered with the furry white trim, it's not necessary to fold the felt inside the tube,but it does make it look extra polished.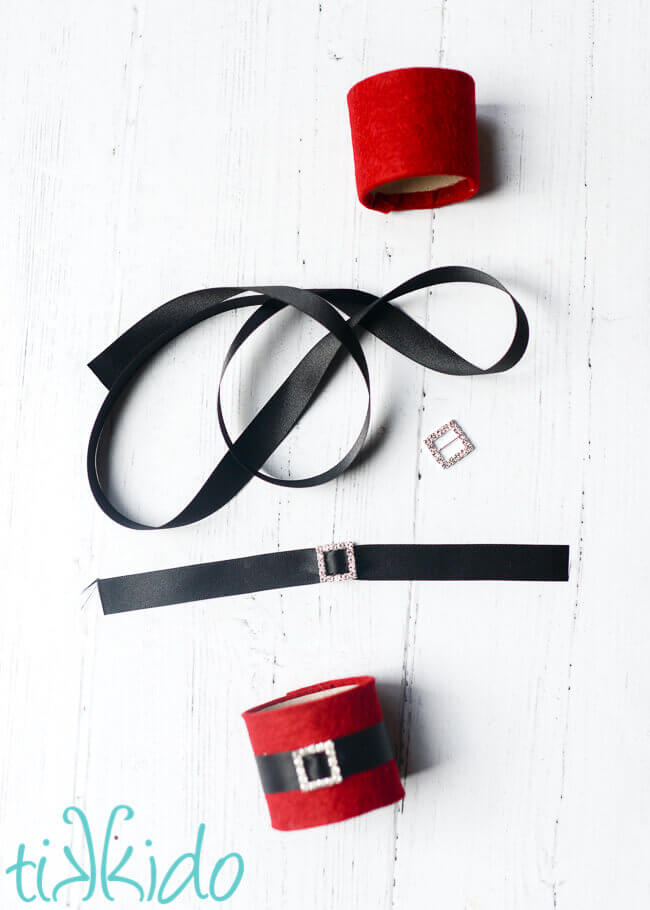 Once the tube is covered with red felt, cut a length of black ribbon long enough to wrap around the tube.
Add a rhinestone ribbon slide buckle (commonly used for making wedding invitations) to the center of the length of black ribbon. Glue the belt in place.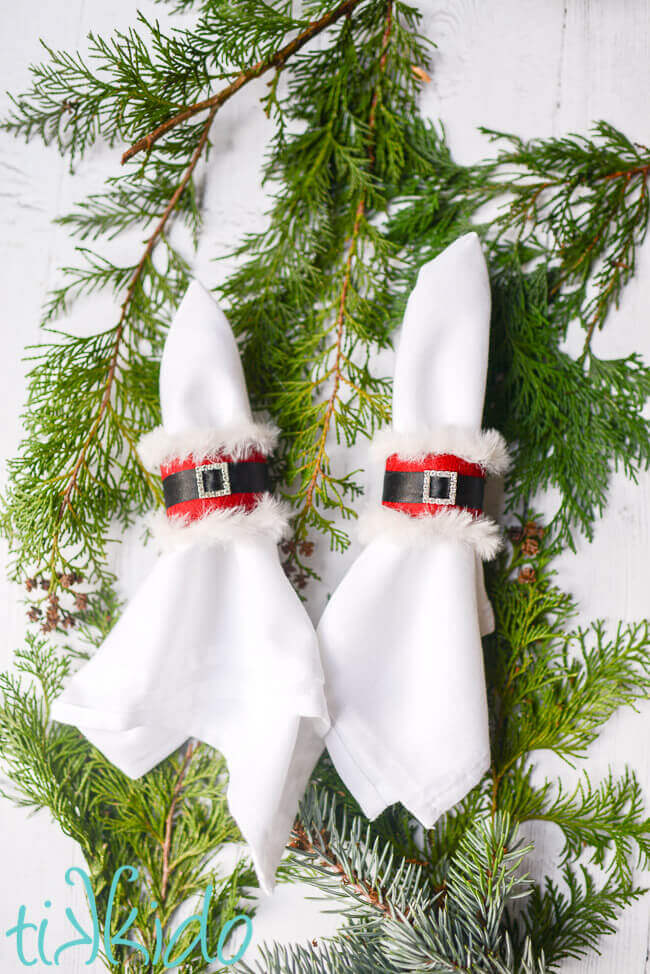 Use your low temperature hot glue gun to glue a strip of the white fur yarn to the top and the bottom edge of the napkin ring.  I thought I might have to glue two strips of yarn to get the look I wanted, but just one strip was absolutely perfect for the scale of my Santa napkin rings.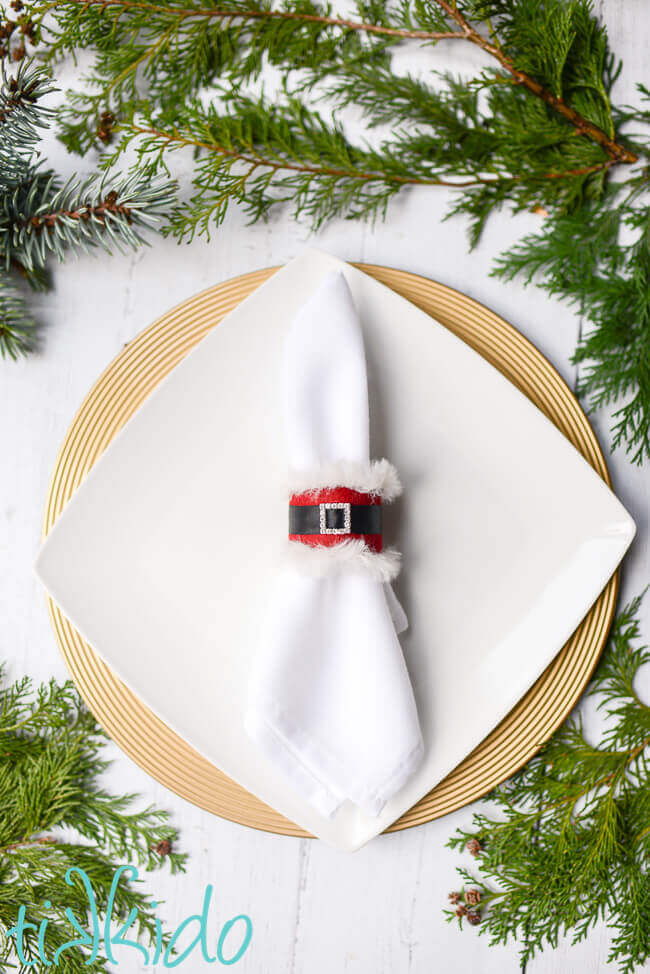 These Santa napkin rings are whimsical, but with the fur and rhinestone, they have a touch of elegance, too.  I'll bet these would look even more gorgeous if you used a wide red velvet ribbon instead of the red felt.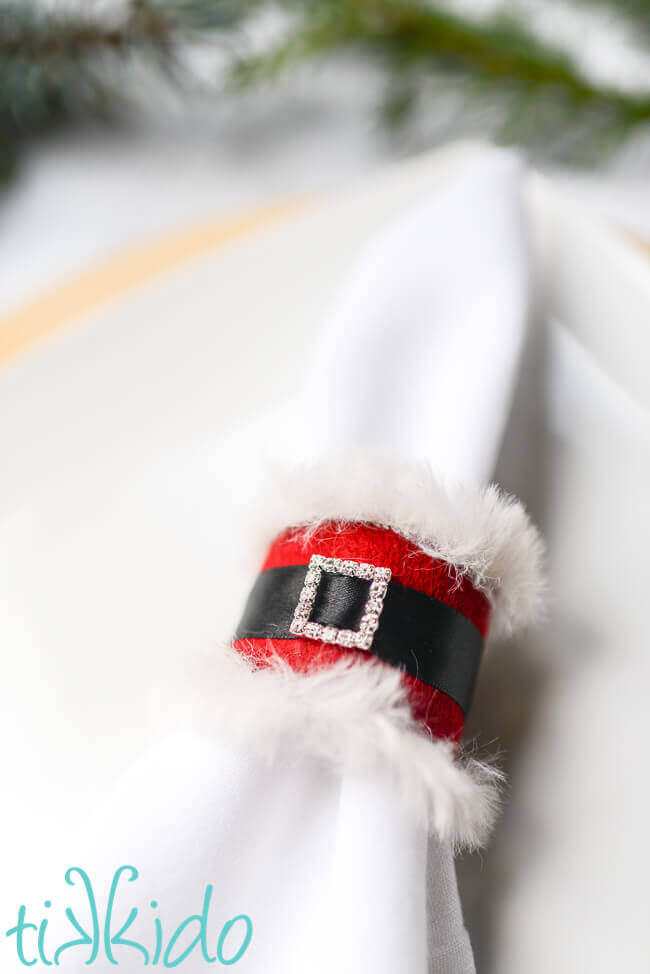 Love these napkin rings but don't feel like a DIY project?  I found these ones that look very similar on Amazon.
Other DIY Napkin Rings You Might Like: