Printer-friendly version
Apple crisp isn't the most photogenic dessert around, but man, is it delicious and easy to make!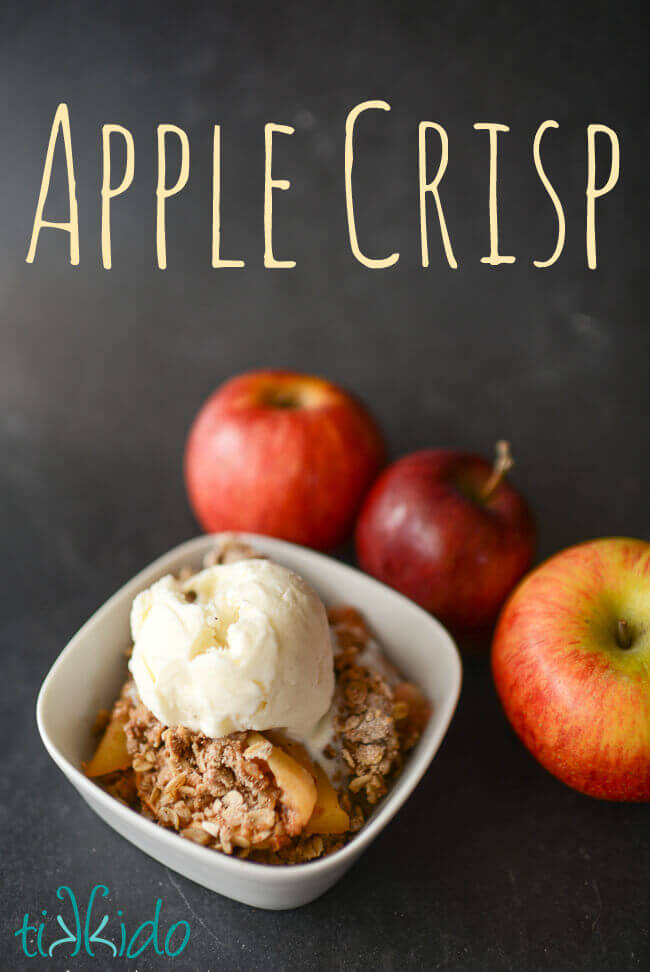 It's kind of like all the best parts of pie, but with a fraction of the effort, and no fussy pie crust.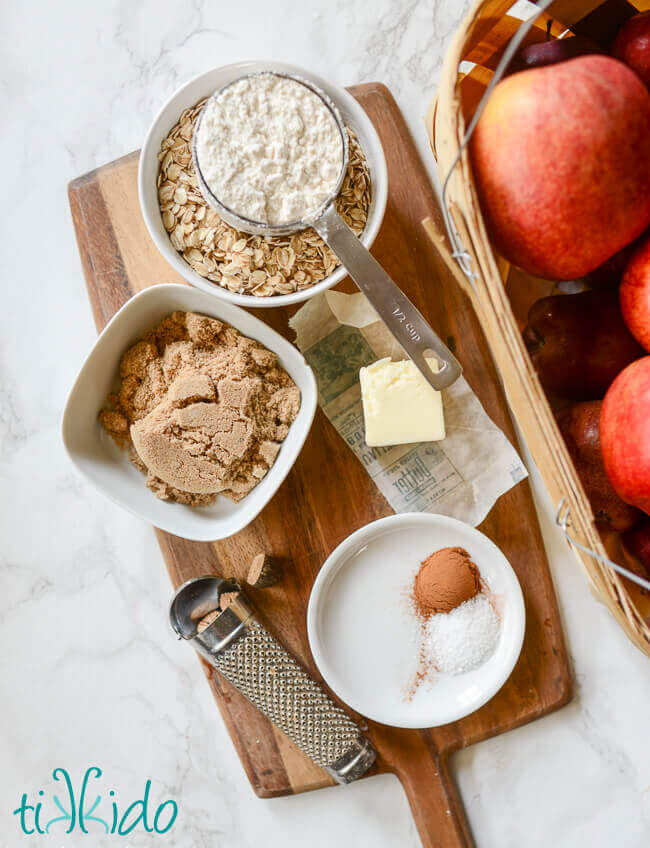 Apple Crisp Topping Recipe:
1 cup rolled oats
1/2 cup flour
1/2 cup brown sugar
4 Tablespoons butter, cold
1 teaspoon cinnamon
1/2 teaspoon salt
1/4 teaspoon freshly grated nutmeg (buy the nutmeg grater here)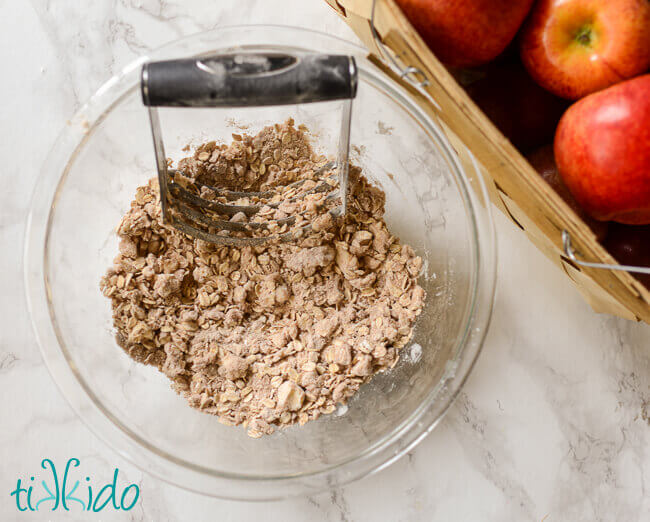 Combine topping ingredients and mix with a pastry cutter to create a nice crumbly mixture.
If you need a gluten-free version, check out this easy apple crisp recipe.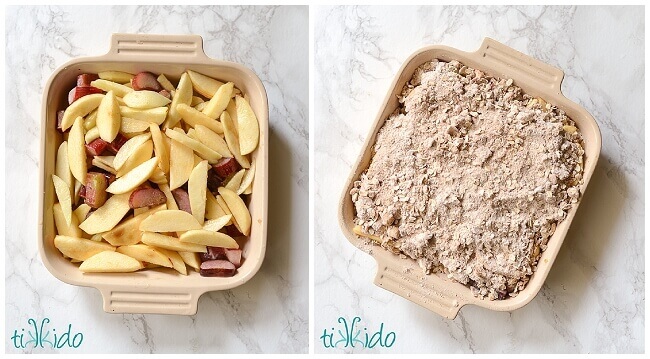 Apple Crisp Filling Ingredients:
4 cups apples (I like a mix of varieties), peeled and sliced
1/4 cup brown sugar
frozen rhubarb or fresh cranberries (optional)
Combine filling ingredients in a bowl, and place in the bottom of a 9x9 baking dish.  I decided to add some frozen rhubarb at the last minute, and it was a delicious decision.  I know, I know, rhubarb=spring, apples=fall, but opportunities like this are why I buy oodles of rhubarb and freeze it for later!  The flavor combination is marvelous.
Spread the crumb mixture on top of the fruit.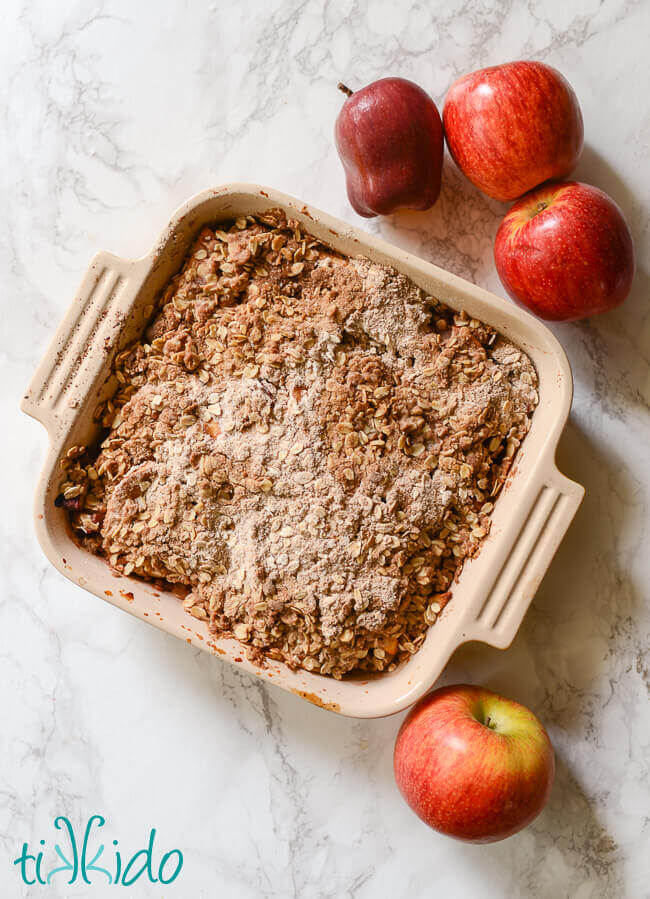 Bake at 375 degrees Fahrenheit for 45 minutes. (Or did you know that you can make crock pot apple crisp?)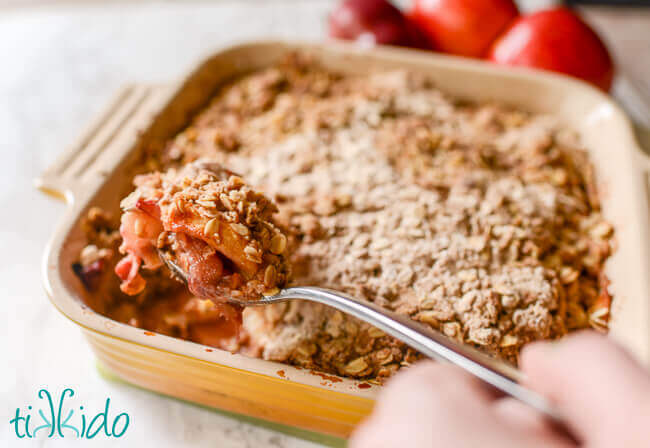 It's utterly divine still warm from the oven.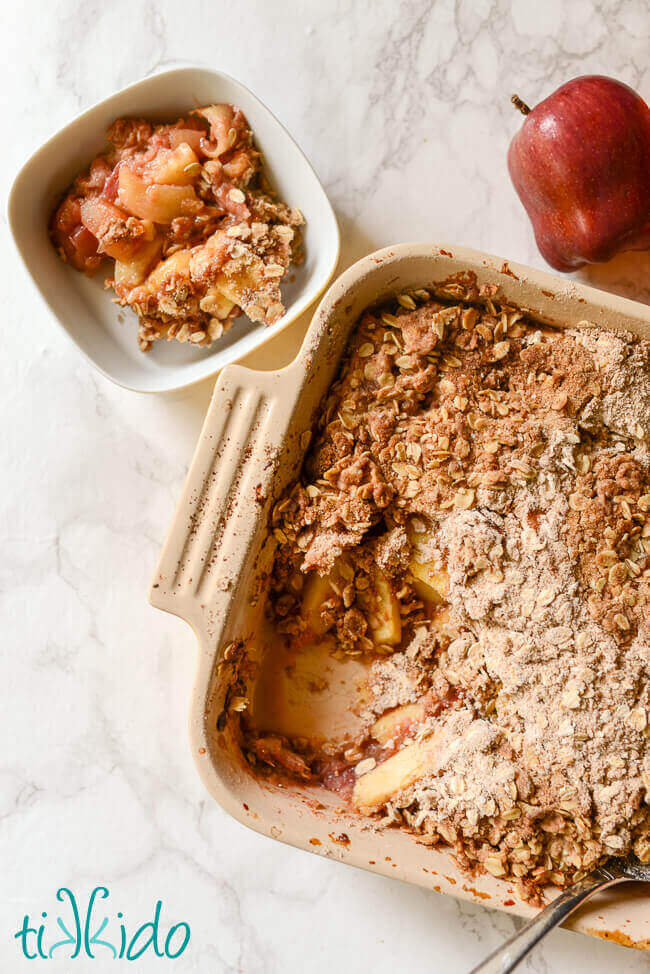 Homely looking, I know, but SO SO GOOD.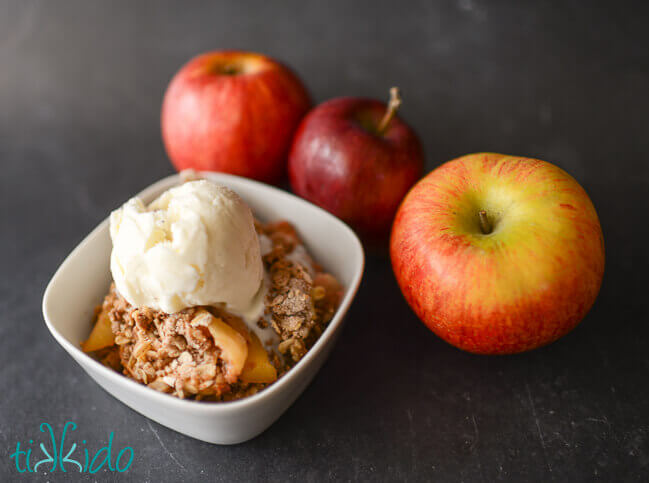 And even more magical topped with some vanilla ice cream!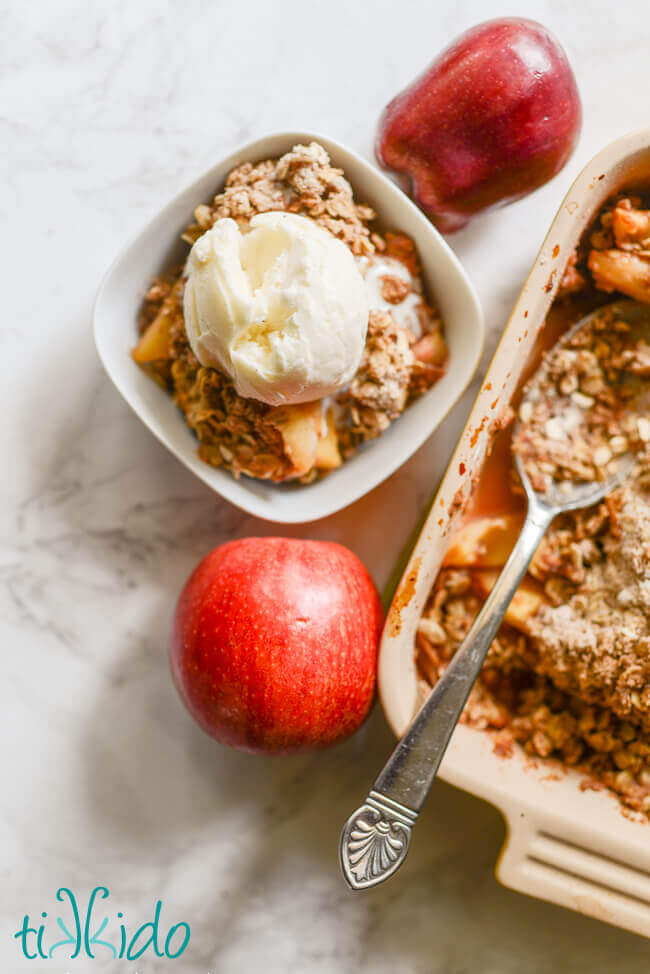 I will always love pie, but I have to admit, I love this at least as much and it's way easier to make.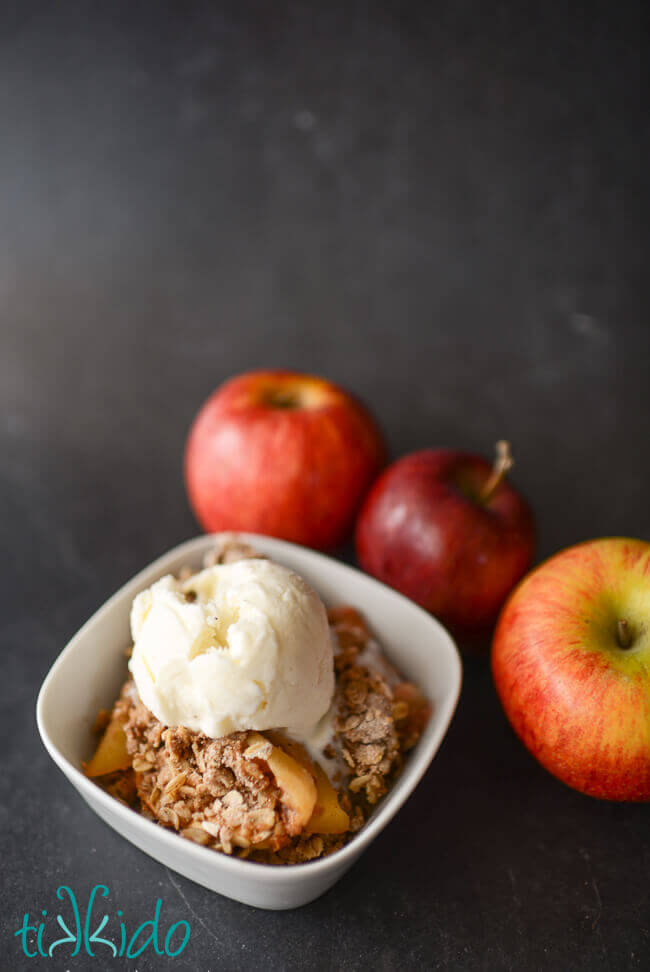 What's your favorite way to use apples?  I still have a ton left!
Printable, One Page Version of the Apple Crisp Recipe: