Printer-friendly version
There are a lot of fabulous Doctor Who crafts and recipes out there already.  But this one--I've never seen anything like this one out there, and I'm pretty pleased with myself for coming up with the idea.  May I present Lady Cassandra, the Last Human (in homemade apple fruit leather form).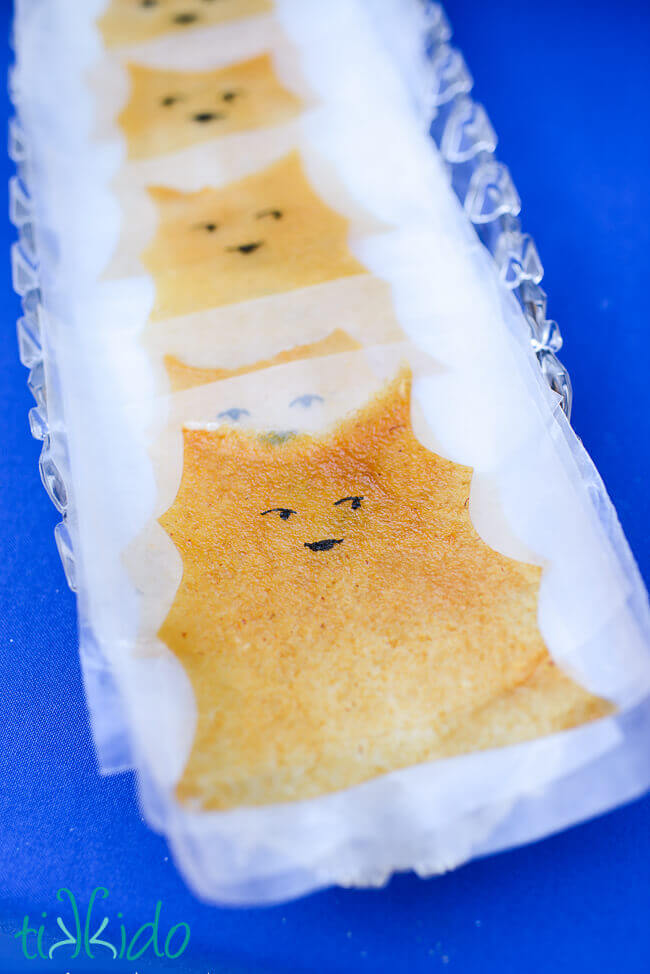 Remember Cassandra?  From season 1 of the current Doctor Who series?  Yeah, WAY back at the beginning.  I was thinking about making a life sized Cassandra prop for the party, when the idea to make her out of homemade fruit leather struck, and I knew I HAD to do it for my daughter's Doctor Who birthday party.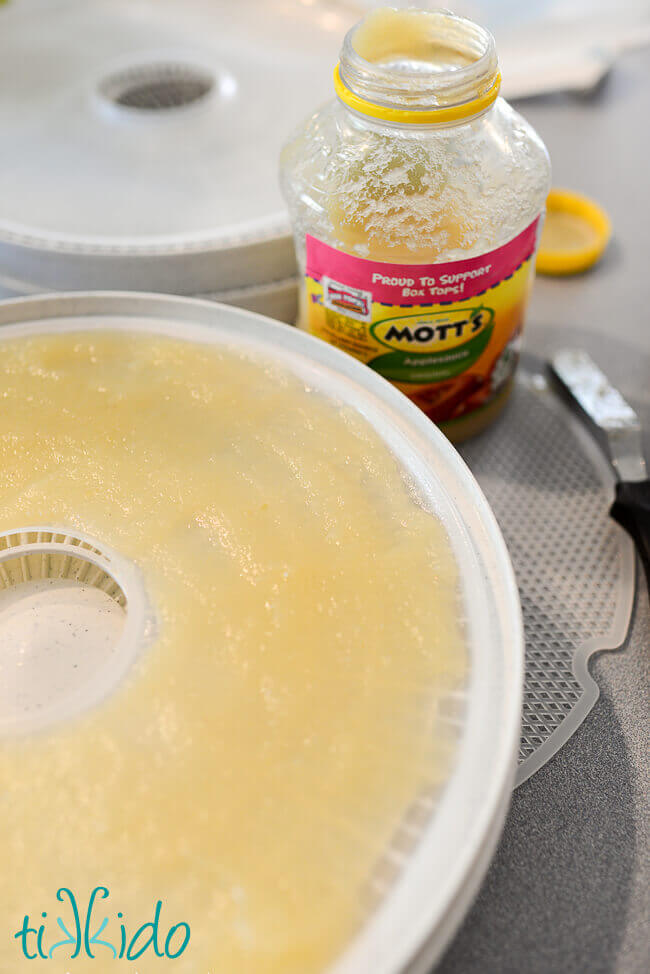 I pulled out my dehydrator and fruit roll dehydrator sheets (they're solid, so the wet fruit puree doesn't drip through the shelves).  You could also make the fruit leather in your oven, though, if you don't have or want a dehydrator.
Are you ready for the recipe?  Really ready?
Homemade Apple Fruit Leather Recipe:
Yep, that's it.  Spread it on the fruit leather dehydrator sheets and push the button on the dehydrator.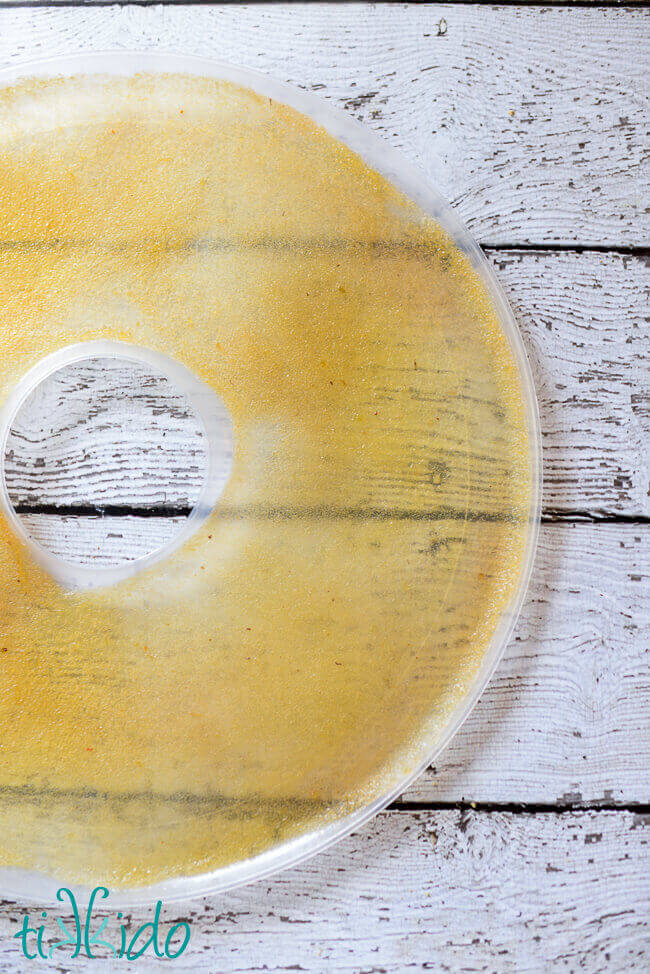 Several hours later, you'll have delicious homemade fruit leather with no funky artificial ingredients!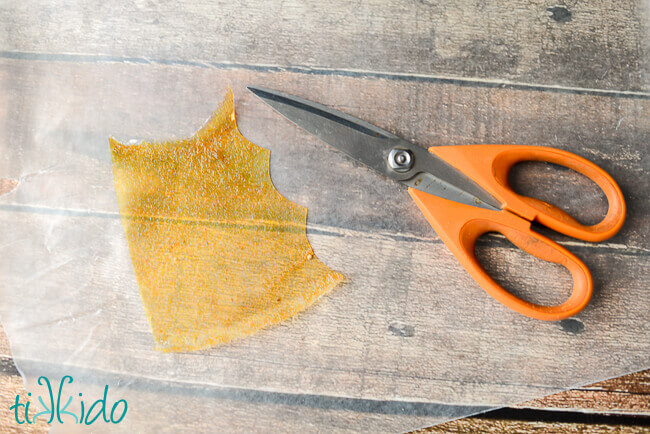 I used a pair of kitchen scissors to cut the fruit leather into Cassandra's distinctive, stretched-thin shape.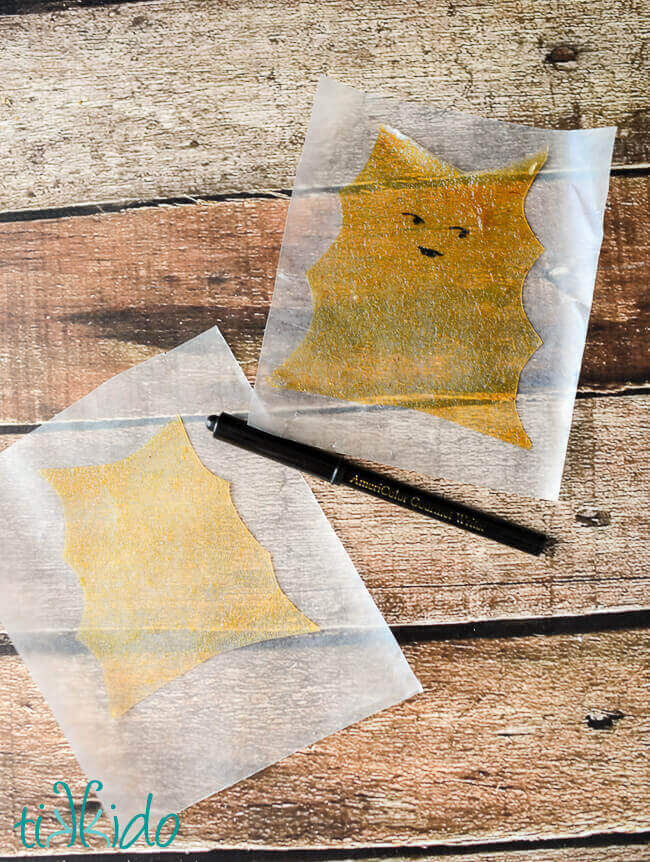 A food coloring pen made adding eyes and a mouth easy and fast.
Can't you just hear her?  "Moisturize me!"  ;-)