Printer-friendly version
Christmas just got more magical, guys.  I made a wintery Christmas version of my original unicorn gift bag tutorial.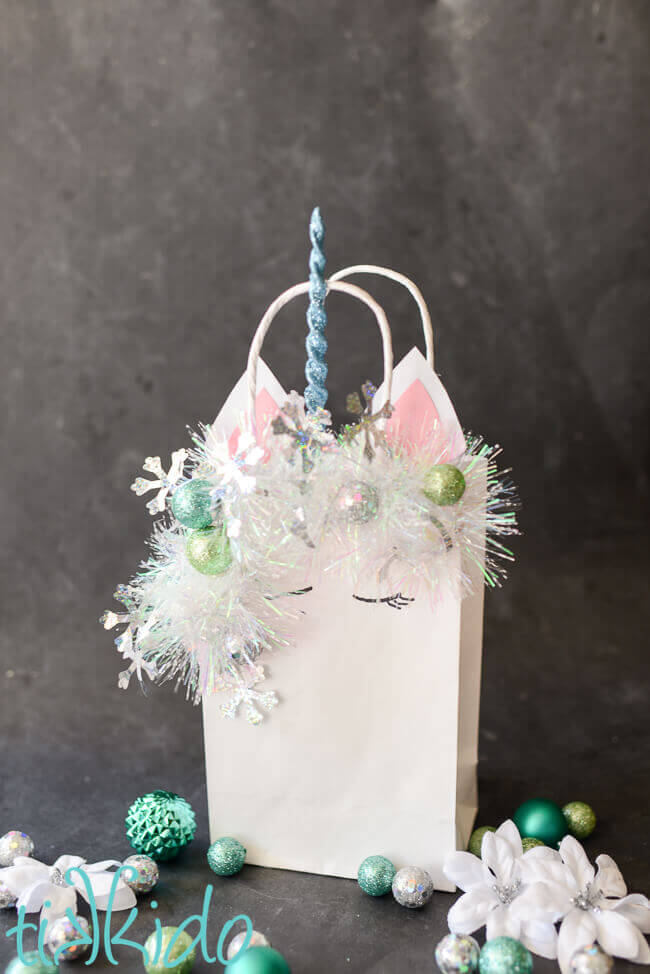 It's even easier to make than the original, but it's just as irresistibly sweet and sparkly and fun!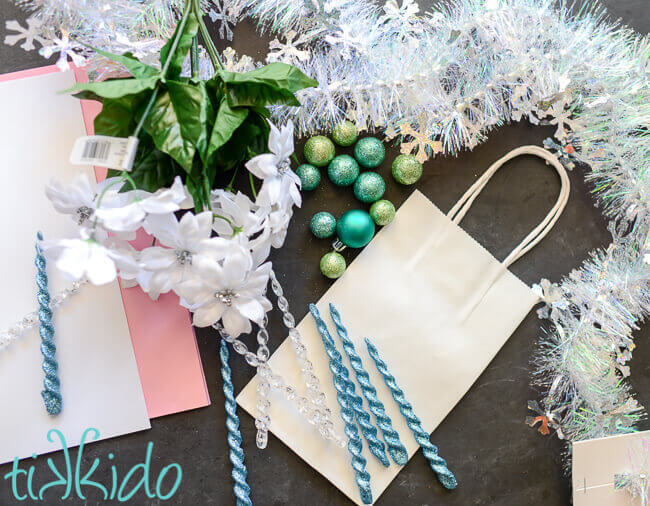 Materials for Christmas Unicorn Gift Bag Tutorial:
plain white gift bags
plastic icicle ornaments
tinsel garland
small ornaments or vase fillers
small poinsettia silk flowers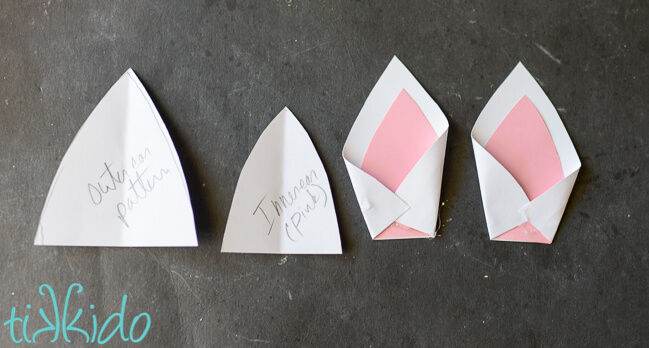 Just as with the original unicorn gift bag tutorial, I started by making simple ears out of scrapbook paper.  What really makes this craft easier, however, is the unicorn horn. Instead of making one myself, I simply used an inexpensive, glittery icicle Christmas ornament!  I found the ones I used at Michaels, but they're a lot like these ones I found on Amazon.  The mini ornaments I put in the tinsel garland mane were actually Christmas vase fillers (also found at Michaels, and similar to these from Amazon).
You can watch it all come together in this video:
Easy, right?  My daughter's Girl Scout troop make 25 of these bags for their contribution to the girl scout Christmas boutique, and they sold out in under an hour.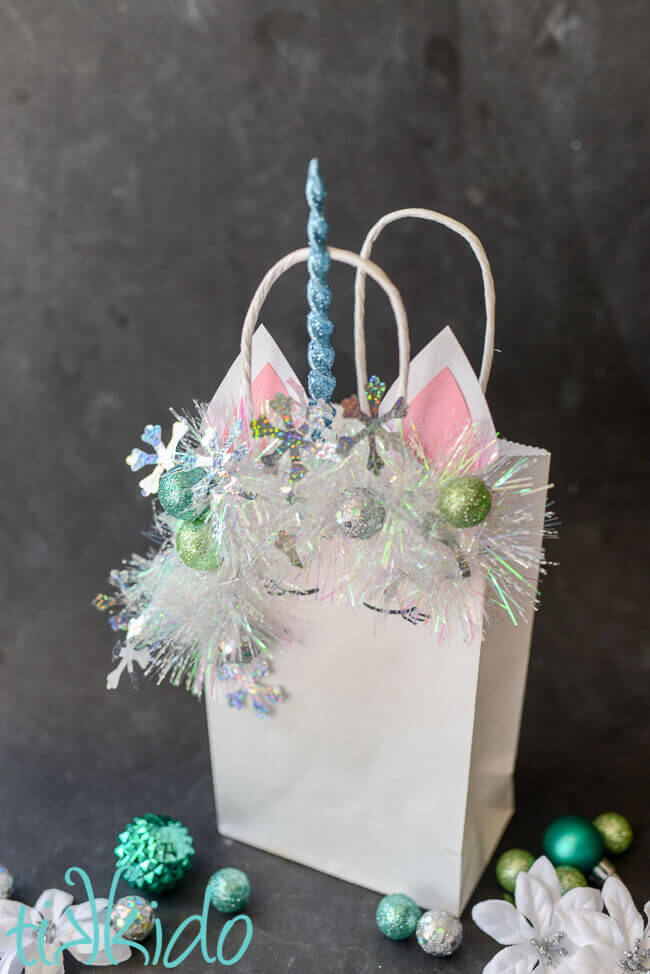 Who wouldn't love receiving a magically decorated unicorn Christmas gift this year?