Printer-friendly version
Did you ever want to know how to make fizzy bath bombs?  These DIY bath bombs are easy and inexpensive, and make great homemade gifts and stocking stuffers..  You can make bath bombs in any color and scent you want, but I decided to make gingerbread bath bombs--the perfect thing to help you relax and de-stress during the hectic holiday season.
Welcome to Day 12 of the Fourth Annual 12 Days of Christmas Series!
We have teamed up with 50 plus bloggers to bring you oodles of DIY ideas and recipes to make your holiday season merrier. There are 12 different posts in the series and we have spread them out over a four week period with three posts per week. Now is the time to subscribe!
GO HERE for the complete list of Dates and Topics plus a collection of most popular holiday ideas including ornaments, games, recipes and more from all 50 plus talented bloggers!
It's Day 12 and we are ready to Hang the Stockings by the Chimney with Care!
---
Homemade Gingerbread Bath Bombs for Stocking Stuffers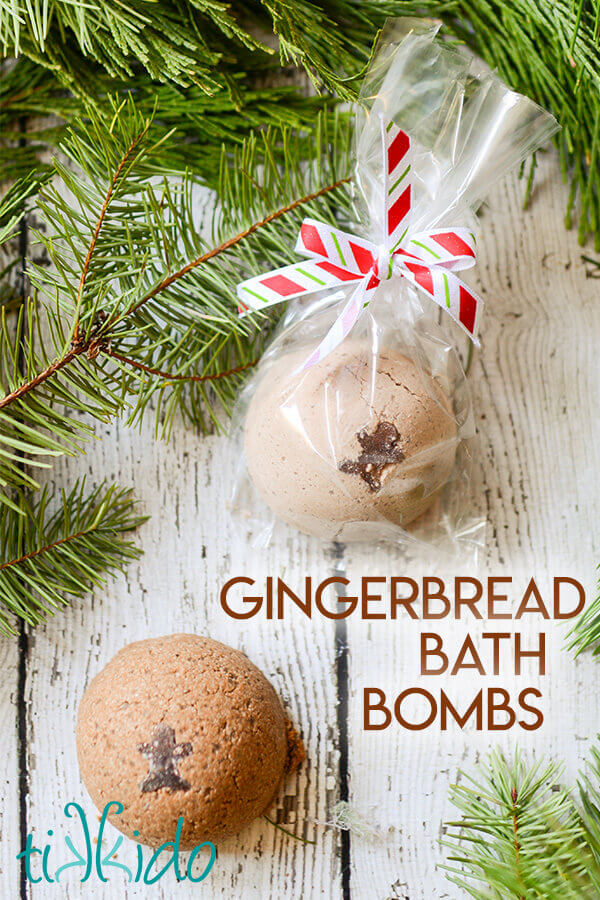 My youngest daughter absolutely LOVES bath bombs.  And she loves making DIY projejcts with me, too.  We had so much fun making gingerbread bath bombs together for this post and learning about the bath-bomb-making process.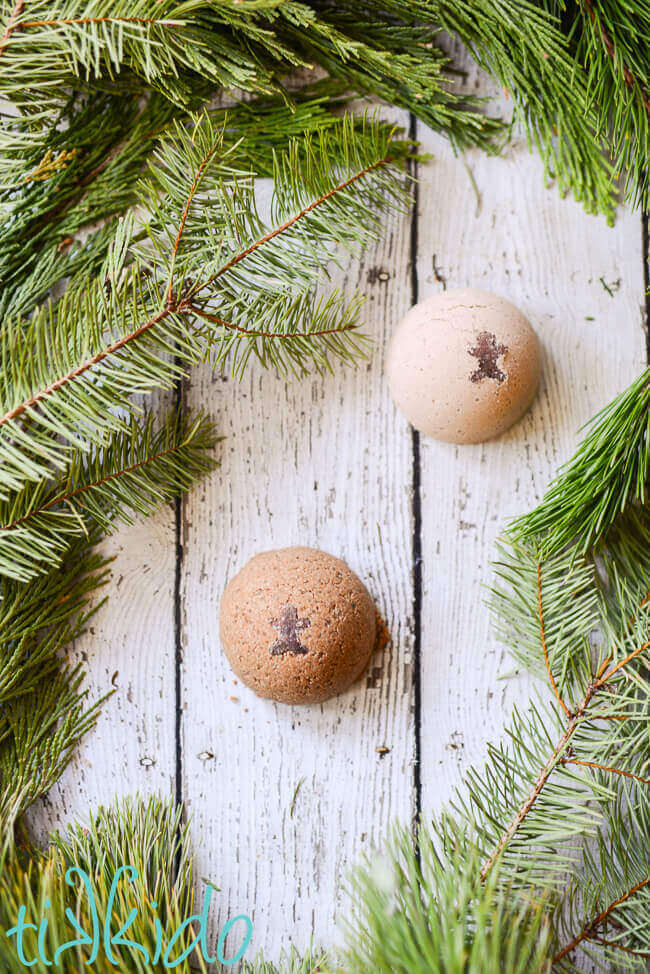 We made several different kinds of bath bombs together, but since gingerbread is my thing, and it's Christmastime, I thought it would be fun to create a gingerbread bath bomb.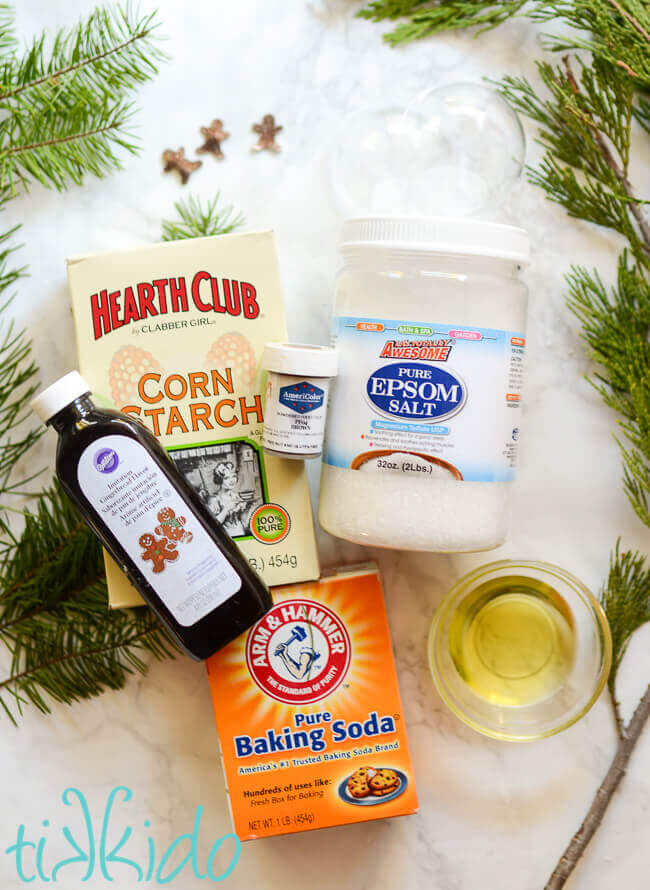 Gingerbread Bath Bombs Ingredients and Materials: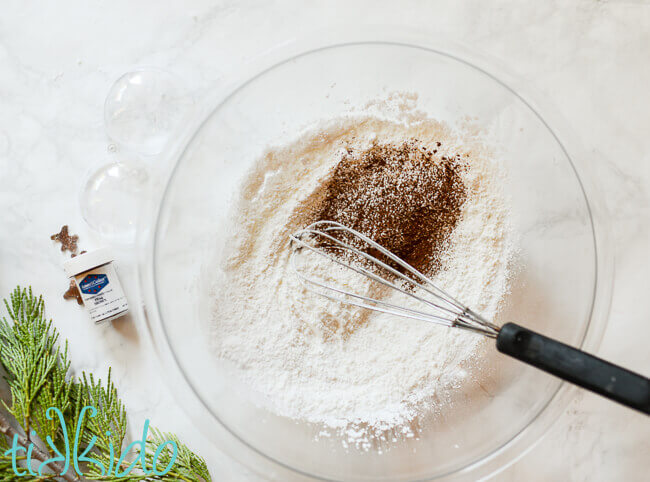 Mix together all dry ingredients.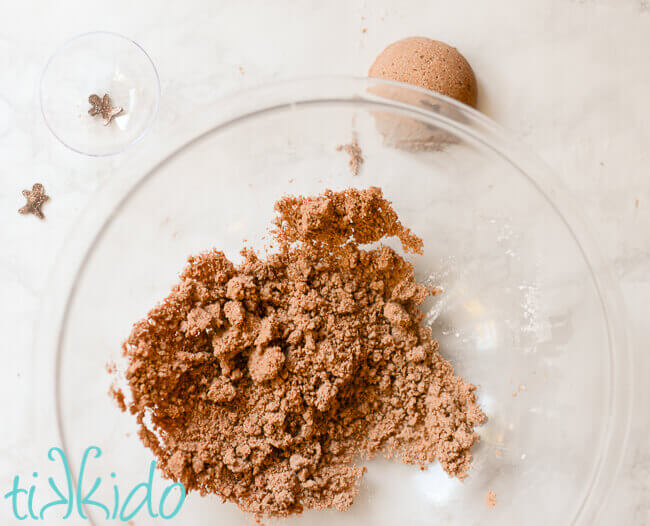 Mix in the olive oil and flavoring/scent.
Add just enough water so that the mixture barely holds together when compressed.  BARELY.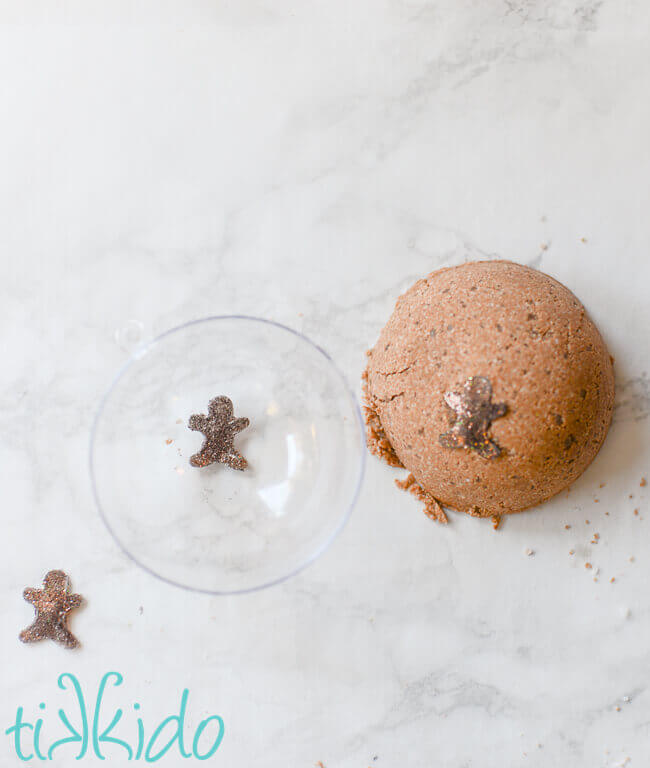 To emphasize the gingerbread theme, I added a little single-use soap gingerbread man to the bath bomb.  You can get all the details for making your own single-use, miniature soaps in yesterday's post.
Pack the mixture tightly in the mold.  I actually used clear plastic DIY ornaments from the craft store as my molds, and made my bath bombs in half-sphere shapes.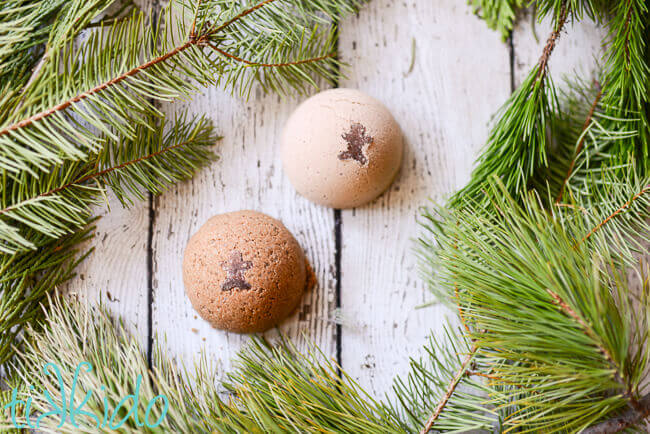 Let dry completely before packaging up for gift-giving or stocking stuffers.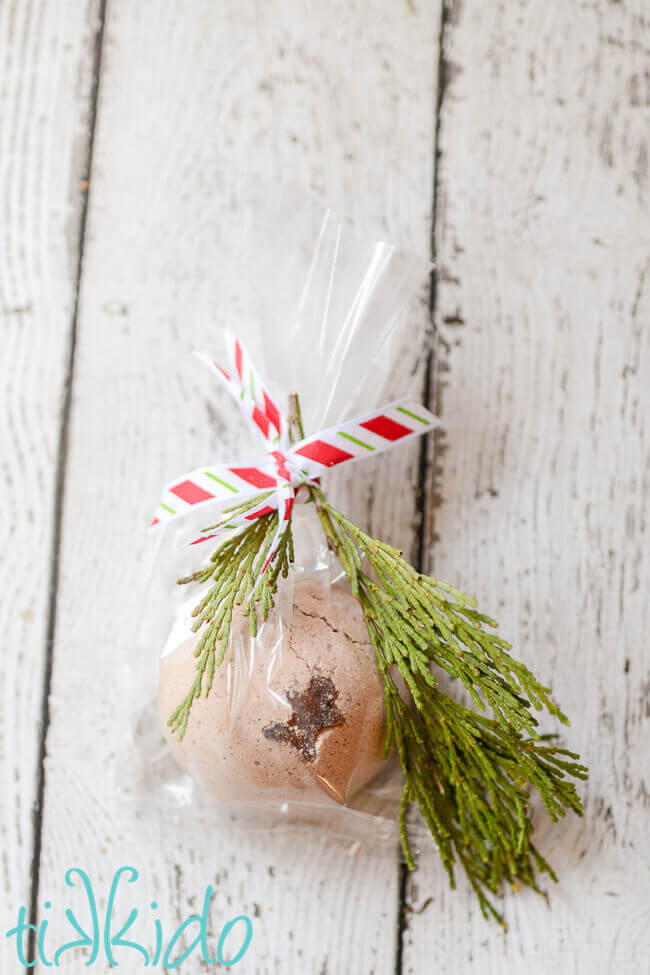 Pretty darn cute, right?  And my daughters are so excited I finally know how to make bath bombs!  They've been wanting to do a project like this for ages.
Scroll down for even more Christmas Stocking Ideas you can use this holiday season!
---