Printer-friendly version
Ever wondered how to make lip balm?  Make this homemade lip balm with eggnog flavoring for Christmas.  Either enjoy the festive flavor and keep your own lips lips supple this holiday season, or make the eggnog lip balm as DIY gifts and stocking stuffers.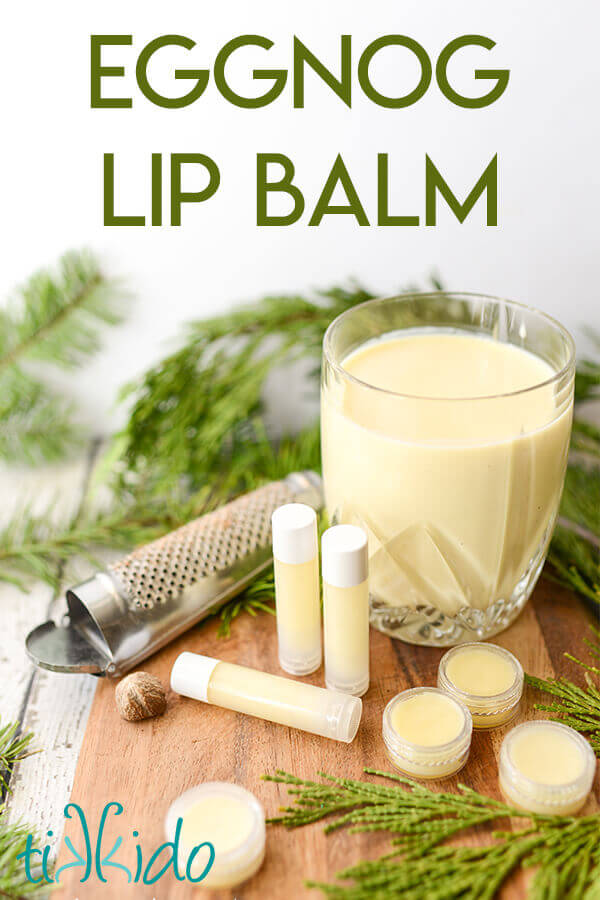 Making homemade lip balm is so easy!  And fast.  It only takes about a minute in the microwave to combine a few basic ingredients to make basic lip balm.  And I love this shimmering eggnog lip balm for the Christmas season.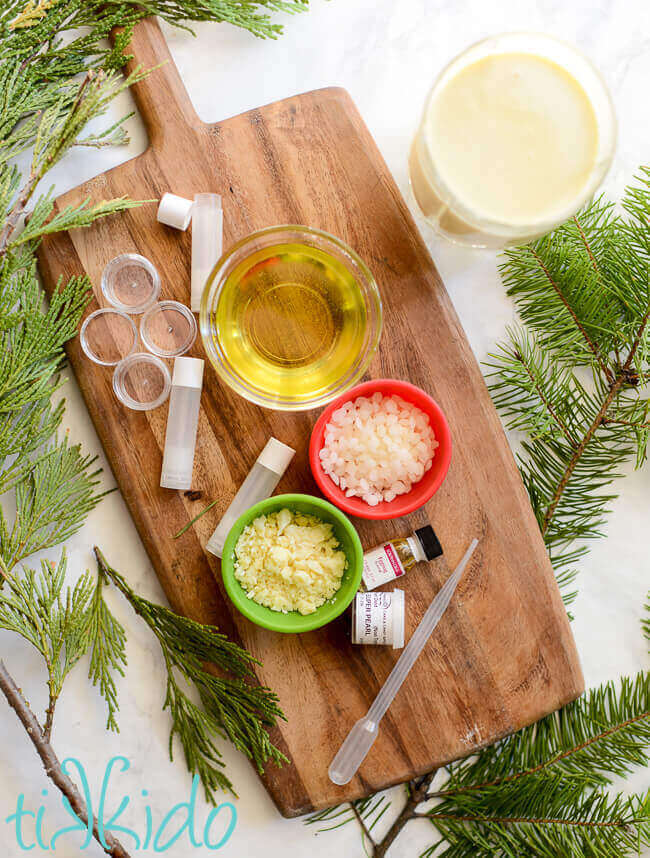 Materials for Making Homemade Eggnog Flavored Lip Balm: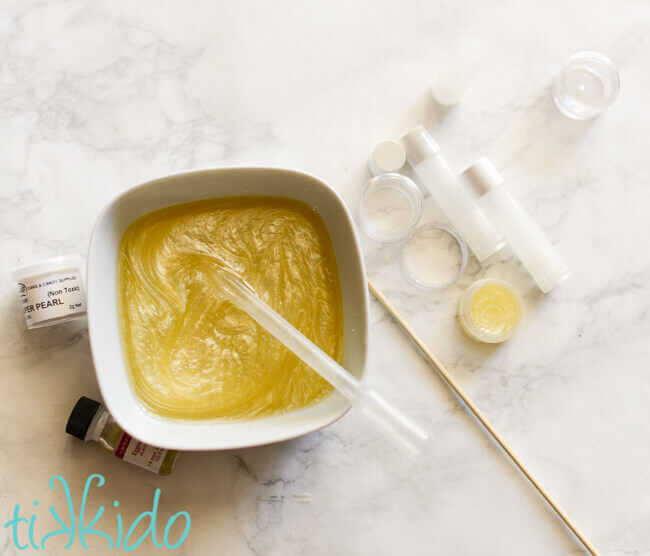 Melt the beeswax, cocoa butter, and olive oil together.  It took about a minute in my microwave to get everything to a completely liquid state.  
Mix in the eggnog flavoring (I used about a half a small bottle per batch) and some of the super pearl luster dust.  The luster dust is usually something used in cake decorating and is completely edible and safe to ingest, and gives amazing, shimmery depth to the lip balm.  It also makes shimmery, fabulous drinks and cocktails!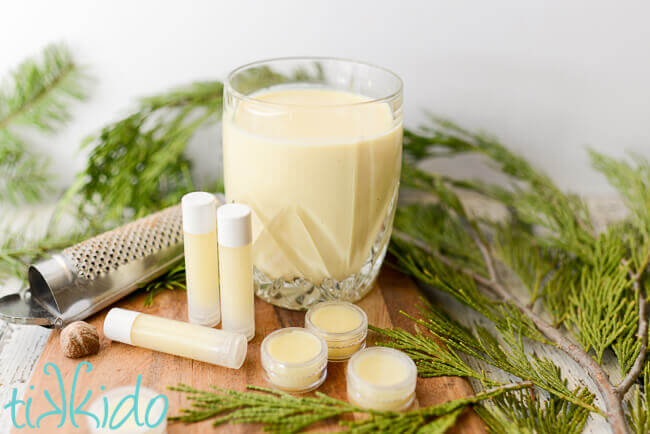 Use a disposable pipette to transfer the liquid lip balm mixture from the mixing bowl into the lip balm containers.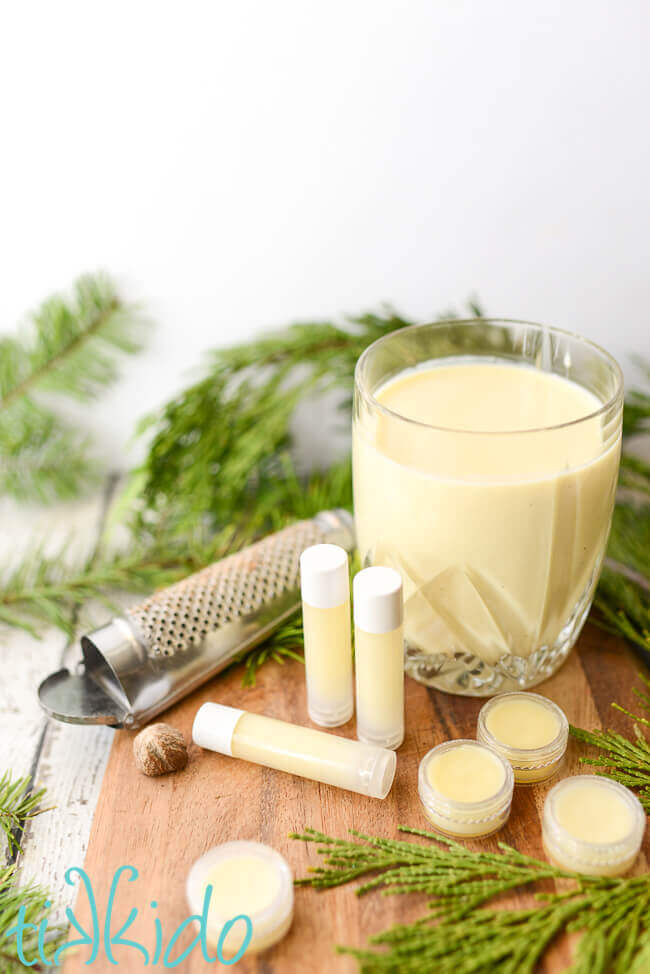 The natural yellow tones of the olive oil, white beeswax, and creamy cocoa butter mixed with the super pearl luster dust made the perfect eggnog shade!  I didn't have to do anything to make the color match the scent and flavor perfectly!
Have you ever made your own lip balm before?  What's your favorite flavor to make?