Printer-friendly version
Make these clever Matt Smith 11th Doctor Doctor Who paper party cups for your next geeky party.  Or any time you need to remind yourself that bow ties are cool.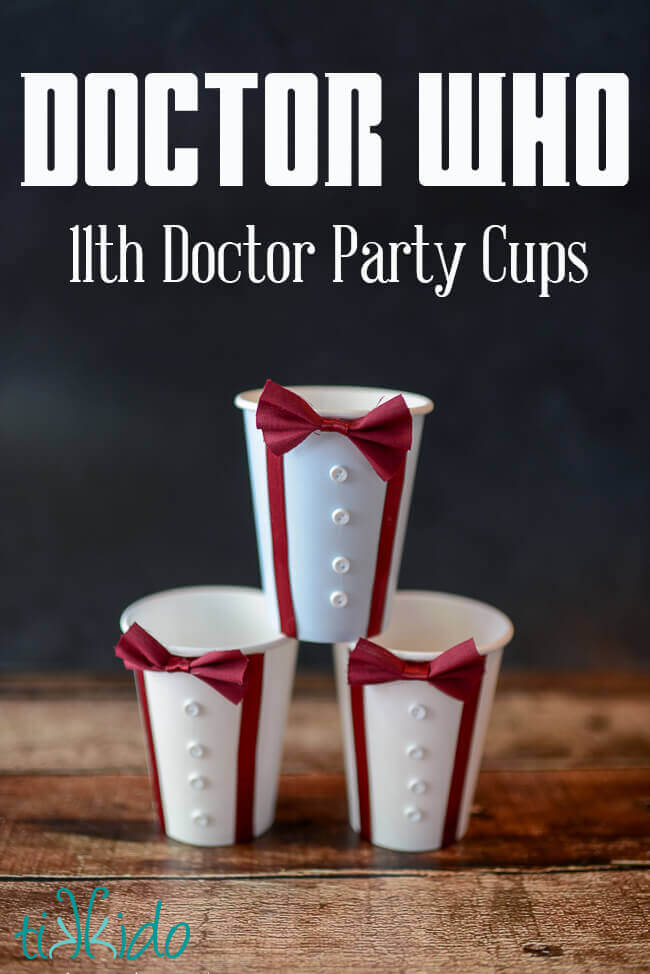 Yes they are.  Doctor said so.  And so are these cups.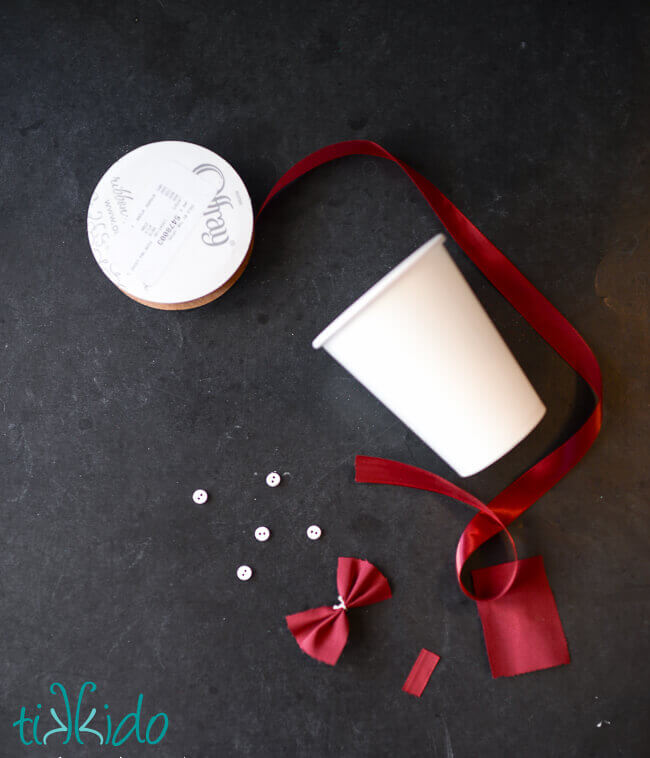 I bought plain white and light blue paper cups, because they looked the most like classic button down shirt colors. I also used burgundy satin ribbon in 3/8" width, matching burgundy cotton fabric, white buttons, string, and a low temperature glue gun.
I cut the cotton fabric into small rectangles, approximately 1"x2" in size (though really, I just free-handed it.  This craft doesn't require a high level of precision.  I tied it in the center with a piece of string, and trimmed the ends as short as possible.  I then used the hot glue gun to wrap a short (less than an inch long) strip of ribbon around the knot at the center of the bow tie.
I glued two strips of the same ribbon down the length of the paper cup to create the suspenders, glued the bow tie between the suspenders at the top of the cup, and added a few buttons to create the look of a button down shirt.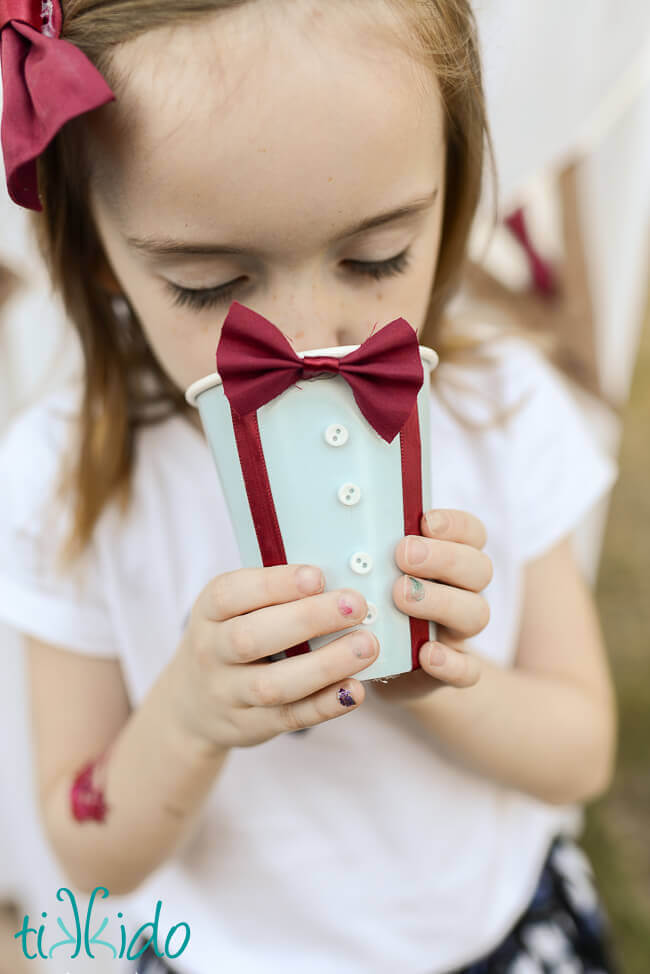 Ta-da!  Matt Smith 11th Doctor styling, in cup form.  And yes, they were definitely cool, and quite a hit at the Doctor Who birthday party.