Printer-friendly version
I always let my children choose their own birthday party themes (though I have to admit that I'm pretty good at guiding them down a fabulously geeky path), and I absolutely LOVE that my youngest asked for a Doctor Who themed 6th birthday party.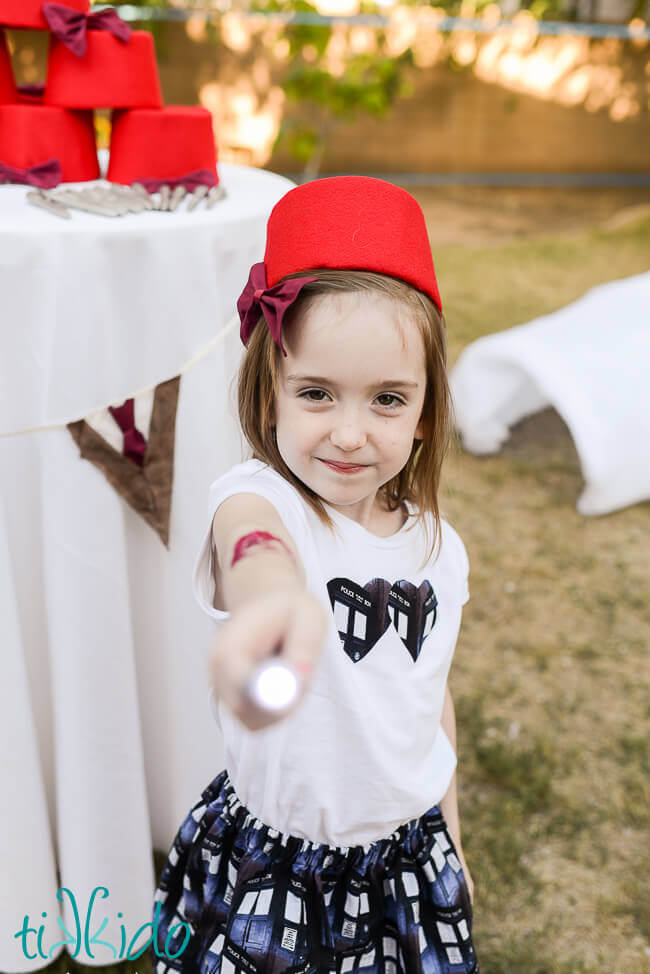 When I have enough time, I love finding an outfit that goes along with the party theme.  There are plenty of Doctor Who themed shirts out there that you can buy, but not so many for little kids (at least in this country).  But my friend Liz told me that Joann Fabrics had started stocking Doctor Who licensed fabric, and I knew exactly what I wanted to do.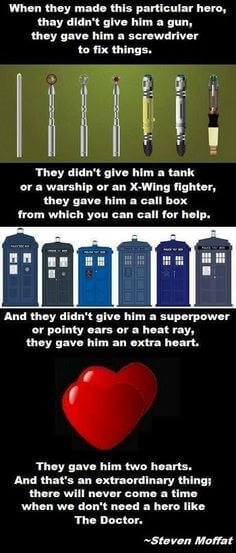 I've always loved the fact that the Doctor has two hearts; what beautiful symbolism.  What better way to show my daughter's love for Doctor Who than a double heart t-shirt?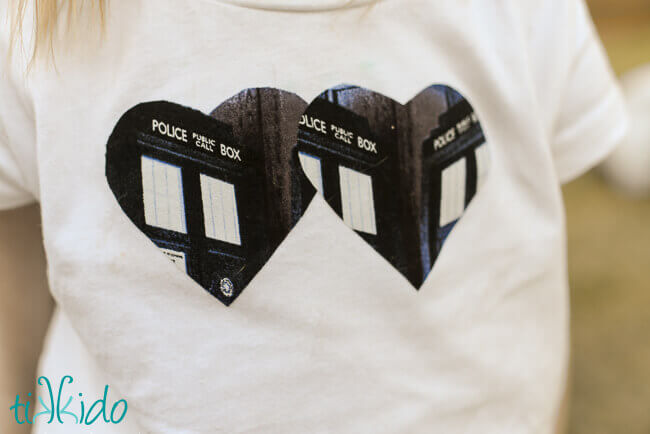 Materials for Doctor Who Double Heart Shirt:
plain t-shirt
contrasting fabric
Heart shaped item to trace (I used a cookie cutter)
pencil
scissors
iron
sewing machine (optional)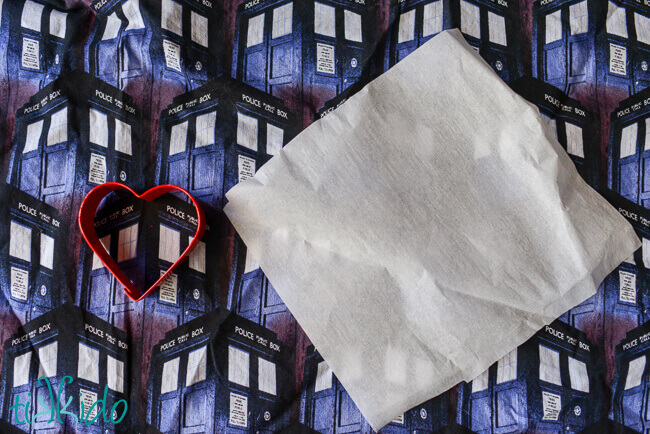 I used Doctor Who licensed fabric from Joann Fabrics, but if you can't find Doctor Who fabric, you could certainly use a solid color fabric.  TARDIS blue, perhaps?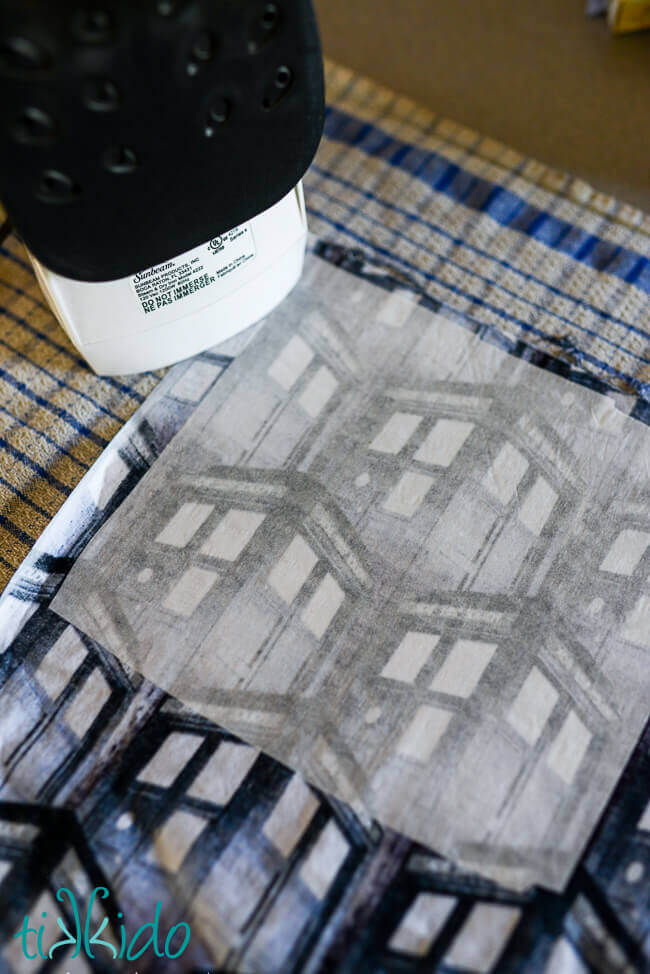 The Pellon wonder-under fusible interfacing comes with a paper lining on one side.  Put the NON papery side on the WRONG side of your applique fabric, and iron it on.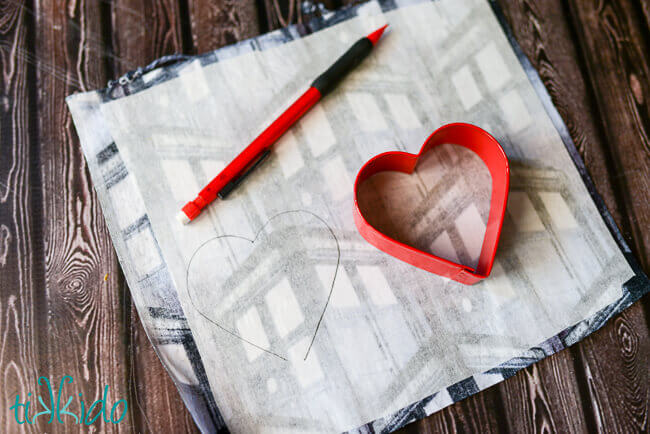 Trace your heart-shaped item and cut out the hearts.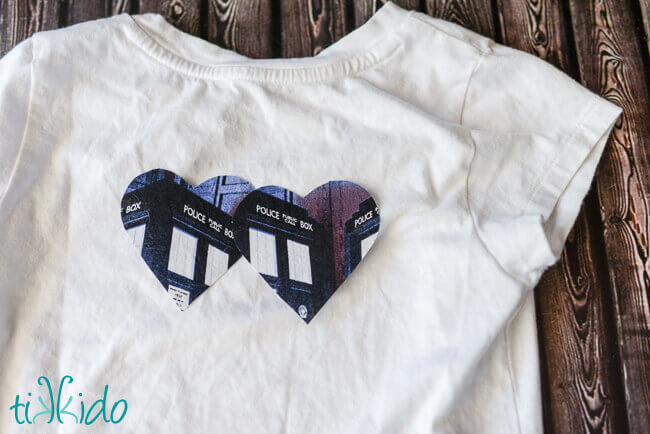 Pull the paper backing off of the hearts, exposing a second iron-on surface.  Arrange on your plain t-shirt, and use the iron to adhere the two hearts to the t-shirt.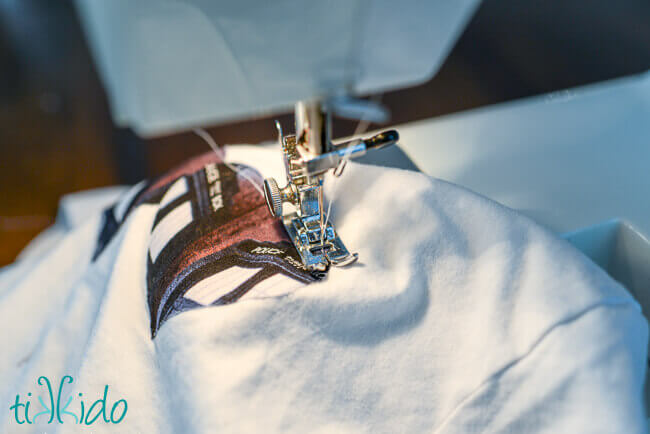 If you want to, you can use a sewing machine to stitch around the edges of the hearts.  The Pellon wonder-under is actually really quite good, so this isn't an absolutely necessary step, especially just for the party.  But if you don't sew it on, eventually, the hearts will fall off.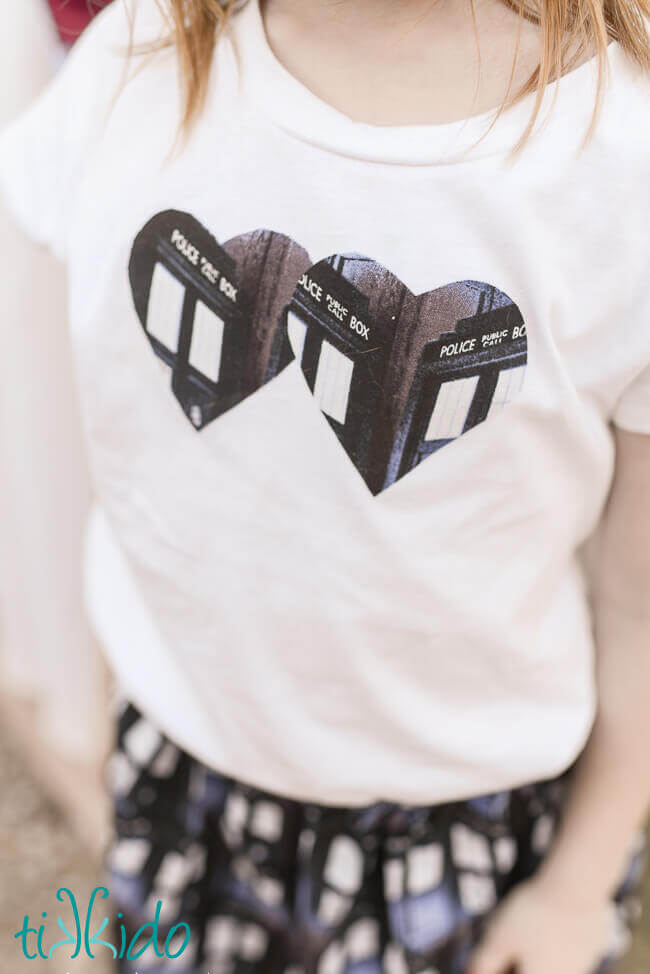 We couldn't risk that, of course!  I only had time to iron it on for the party, but after the party, and after a washing, I sewed the hearts down so they wouldn't go anywhere.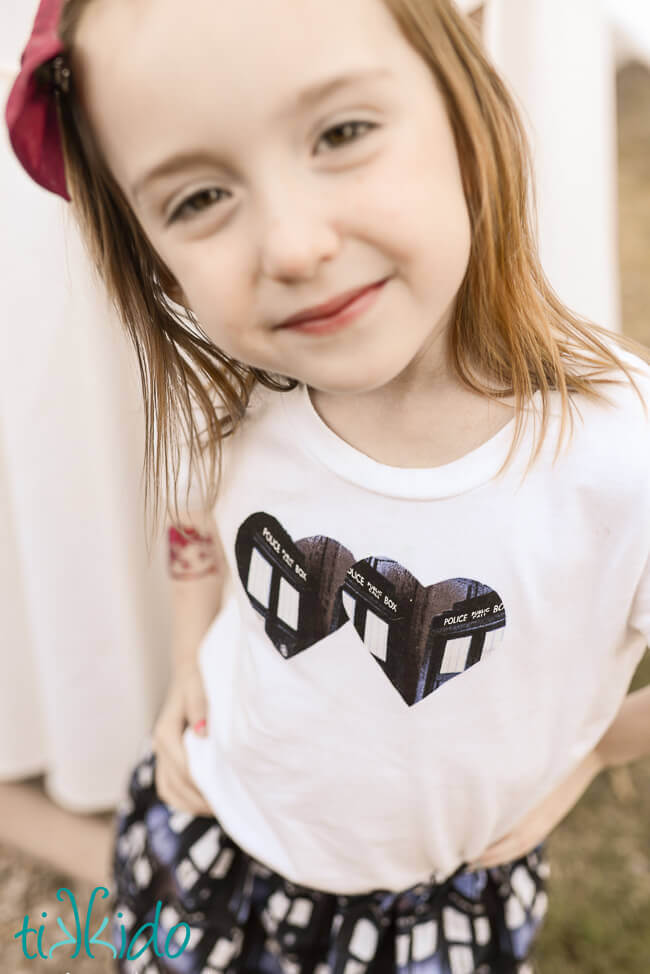 Nope, our Doctor Who love isn't going to to budge.  It's firmly lodged deep in our single human hearts.