Printer-friendly version
Looking for a fast way to decorate a gingerbread house roof--and one that doesn't require buying a ton of candy?  Don't forget that you can use royal icing as a decorative element!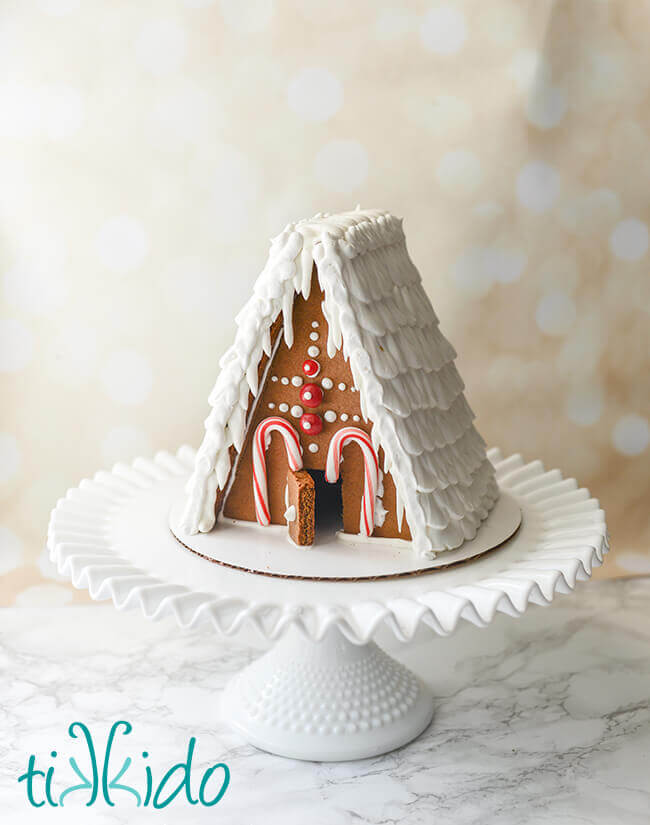 I don't know why I've never thought to use a ruffle icing tip on a gingerbread house before, but it makes absolutely amazing, quick, elegant gingerbread house shingles.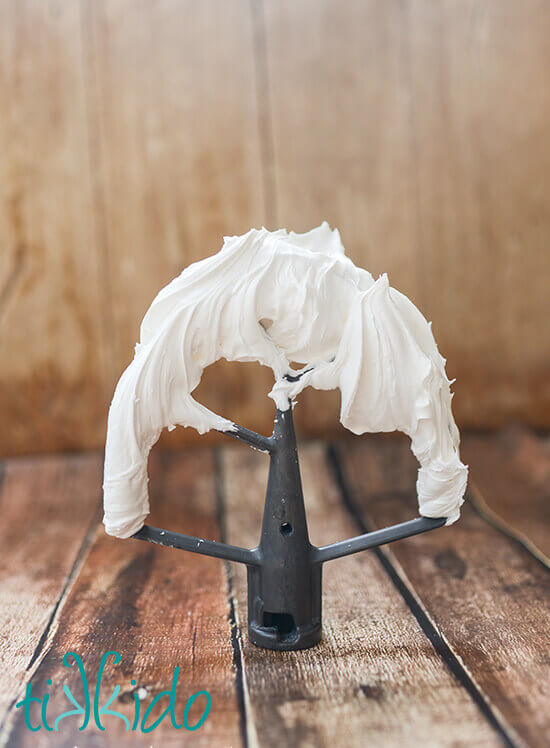 You'll need nice and stiff royal icing for this technique; you want the icing to be sure to hold its shape until it dries.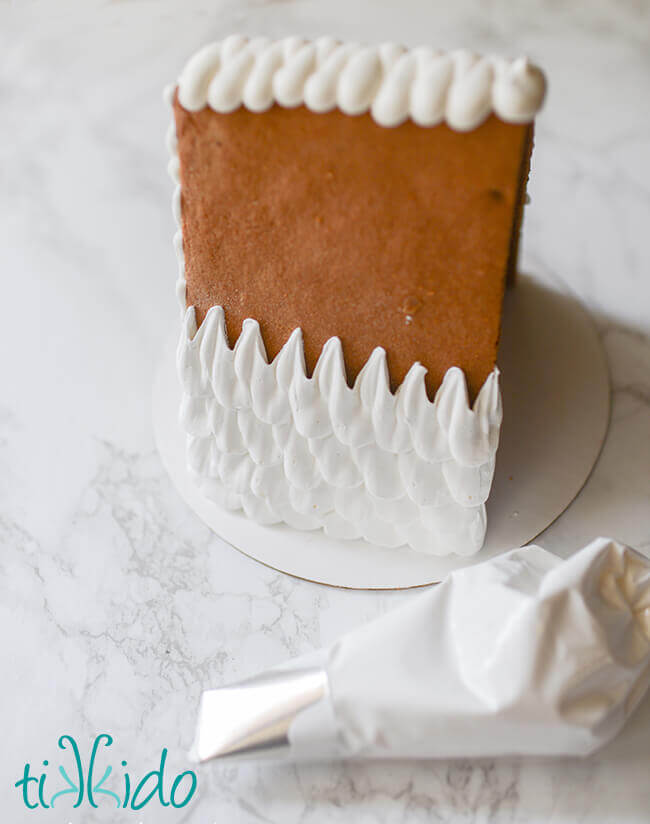 Bag up some royal icing with a giant rose icing tip (buy here).  Hold the bag of icing with the narrow edge of the icing tip at the top, tilted slightly toward the gingerbread house roof.  Then just squeeze and swag, and these beautiful icing shingles come piping out!  You could get all fancy and use different colors of icing, but with a single color, this is an incredibly fast and easy technique with great visual payoff.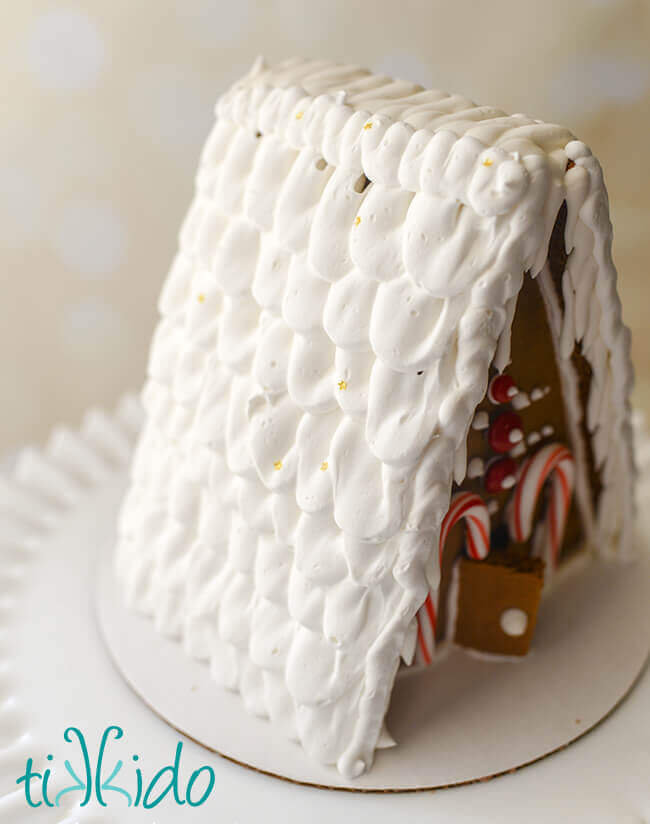 A few sprinkles never hurt, either! 
Want more gingerbread house recipes, tips, tricks, and techniques?  Check out my new e-book, Gingerbread for Beginners.