Printer-friendly version
Use free printable Minecraft paper to make these easy Minecraft cupcake wrappers.  Wrap them around any cupcake, and you'll have instant Minecraft cupcakes.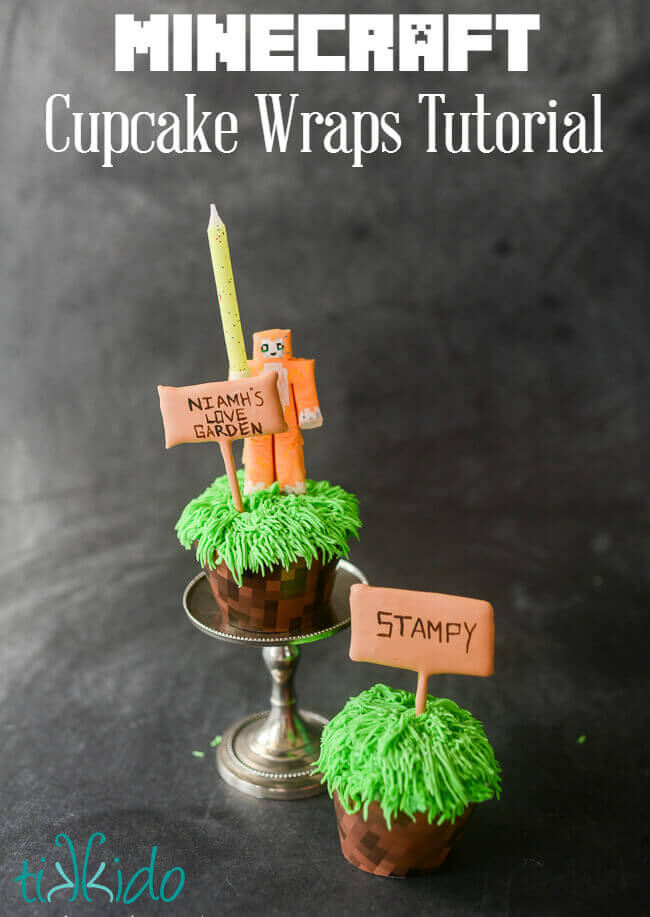 One of the great things about a Minecraft themed birthday party is how simple the graphics are.  Just use pixelated graphics for anything, and it totally works with the theme!  That's exactly what I did to make cupcake wrappers for the Stampy Minecraft Birthday Party.
Brown pixelated cupcake wrappers and some green icing grass on top, and you have easy, perfect Minecraft cupcakes.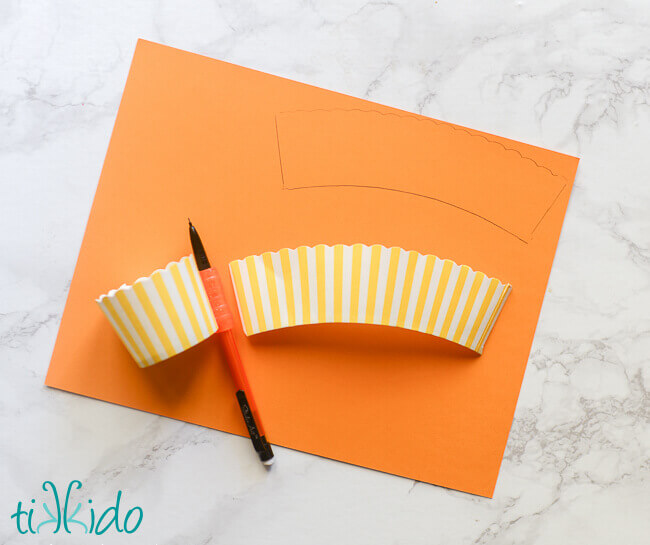 You'll need a template to make your cupcake wrappers.  You can either use a free printable template (this one is great), or if you need a slightly non-standard size, you can just cut apart your cupcake wrapper and trace around the arc shape to create your own template.  That's what I did to make the templates for covering the nut cups in minecraft paper.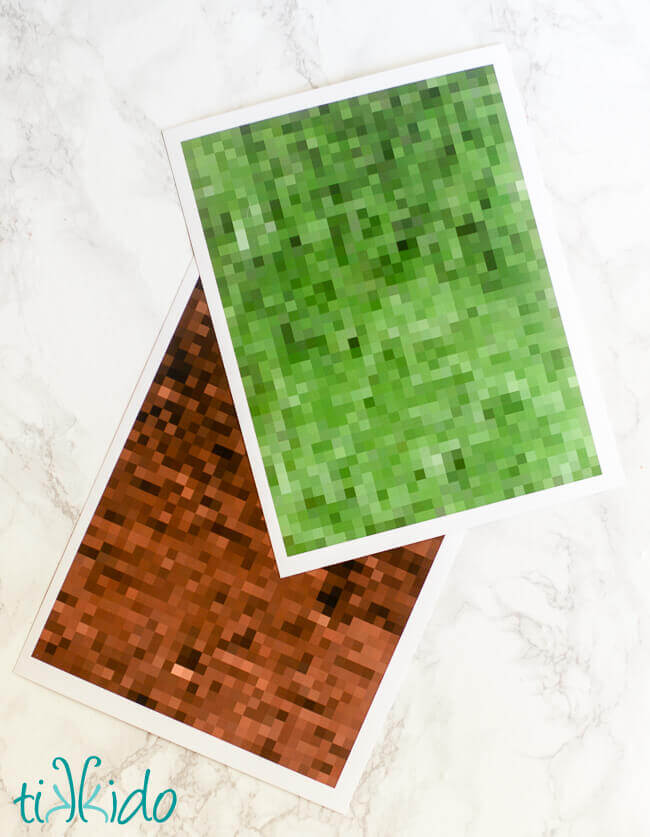 For as amazingly popular as Minecraft is, it was stunningly hard to find pixelated scrapbook paper to purchase for this craft.  So I made my own.  And I'm giving them to you for free:
Printable Minecraft Paper: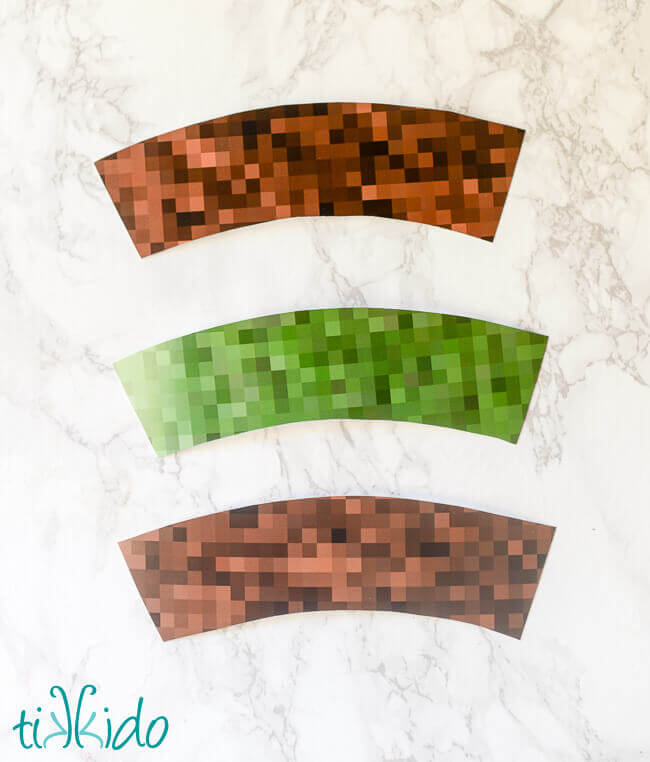 Use your cupcake wrapper template to trace on the back side of the minecraft paper you print out.  I used a nice, sturdy, bright white cardstock for my cupcake wrappers.  Cut them out, wrap around the cupcakes, and tape or glue in place.
Here are the covered nut cups in action, holding slices of apples.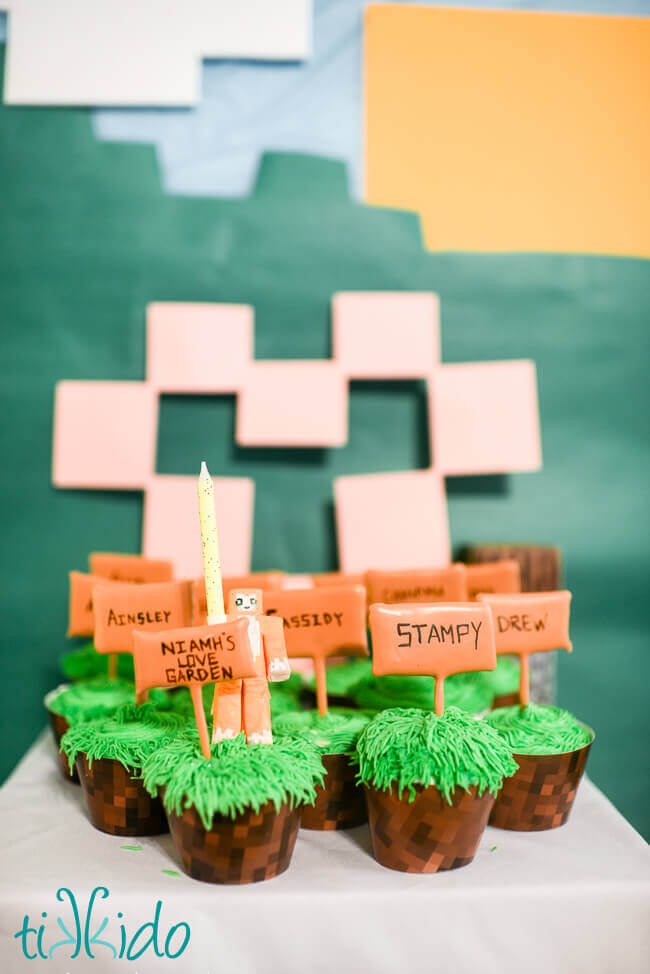 So easy, right?  And so perfect for the Minecraft party.  The cupcakes were incredibly simple and basic, but instantly recognizable to the kids.