Printer-friendly version
Whether you make this recipe as crumb-topped applesauce spice muffins, or as Mississippi spice mini muffins, you will absolutely love this flavorful autumn muffin recipe.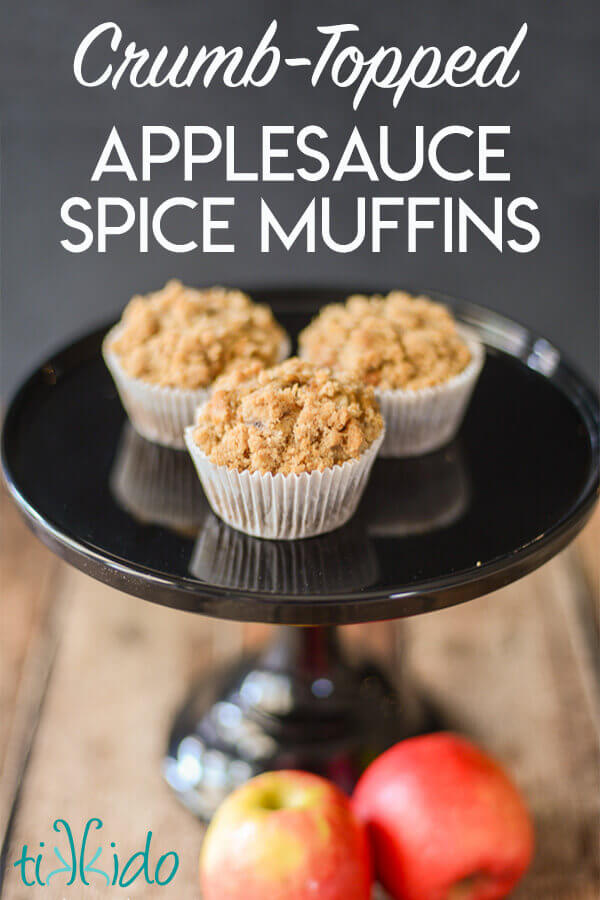 When I was a teenager, I used to babysit a lot.  I loved doing it, and I have to say, I was a pretty kick-ass babysitter.  I babysat a brother and sister for several years, and their mother would occasionally make the most amazingly delicious applesauce spice muffins, and I'd get to snack on them along with the kids. 
There were some serious perks to babysitting, above and beyond getting to read my favorite childhood books and introduce other kids to my favorite games, and these muffins were definitely one of them.  Mrs. Johnson always made them as tiny mini muffins, but despite their small size, they were packed with such amazing flavor!  Tiny bites of autumn heaven.  
When I was planning the Little Red Riding Hood party, I went back and re-read the classic Grimm fairy tale, and Red was sent to bring grandma a basket with cakes and wine.  Muffins seemed like the perfect type of portable cake Little Red Riding Hood might take to her grandmother, and Mrs. Johnson's Mississippi Applesauce Spice Muffins seemed like the perfect muffin to make for our fall party.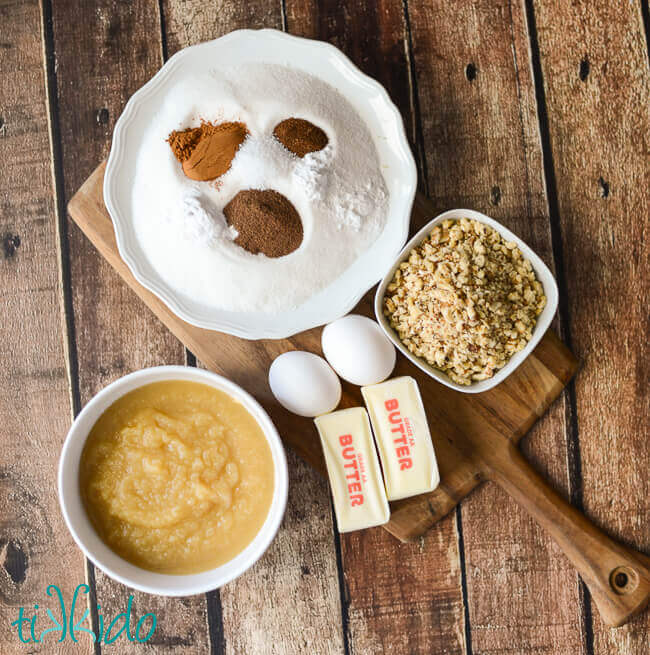 Mississippi Applesauce Spice Muffins Recipe:
1 cup butter, softened
2 cups sugar
2 eggs
2 cups applesauce (unsweetened)
1 Tablespoon cinnamon
2 teaspoons allspice
1 teaspoon cloves
1 teaspoon salt
2 teaspoons baking soda
4 cups flour
1 cup chopped nuts (optional)
powdered sugar (for dusting)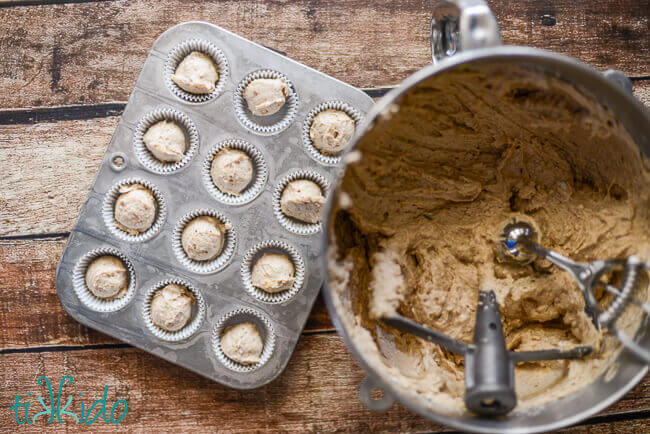 Cream butter and sugar together.  Add eggs one at a time, beating after each addition.
Mix in applesauce and spices.  
Sift together the salt, baking soda, and flour.  Add to applesauce mixture and beat well.
If using nuts, stir in to the batter now.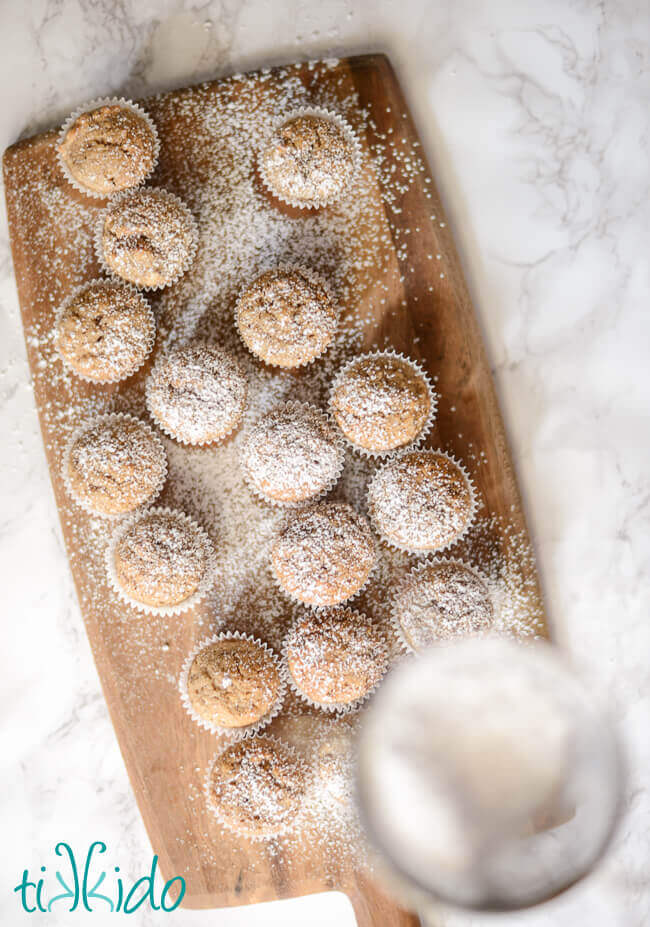 Bake in a lined or lightly greased miniature muffin tin at 350 degrees Fahrenheit for approximately 10 minutes.  Makes 84 mini muffins.
When cool, sprinkle with powdered sugar.  (This is how Mrs. Johnson did it, and it's absolutely perfect in its simplicity!)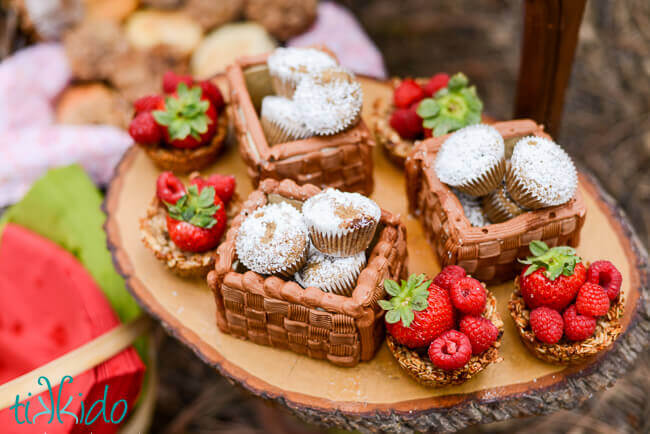 The sugar cookie baskets at the Little Red Riding Hood party needed to be filled with something, and what better than miniature muffins?
I've always made the muffins this way, but I decided to have some fun experimenting, and make regular sized muffins with the recipe, AND create a crumb topping instead of the powdered sugar topping. I did some searching, and the crumb topping from this recipe on Sally's Baking Addiction was absolutely perfect.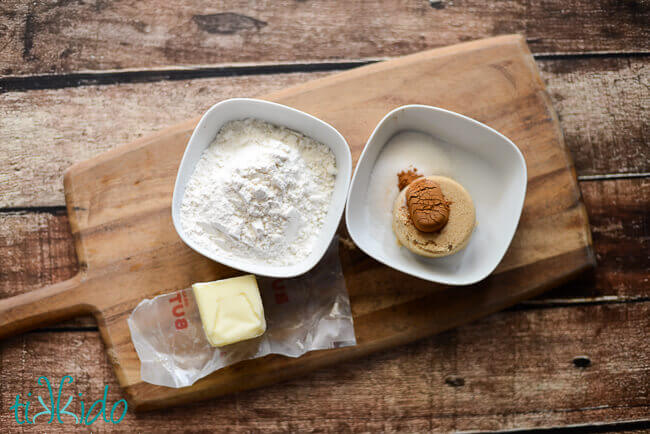 Muffin Crumb Topping Recipe for 12 muffins:
1/3 cup brown sugar
1 Tablespoon white sugar
2 teaspoon cinnamon
1/4 cup of butter, melted
2/3 cup flour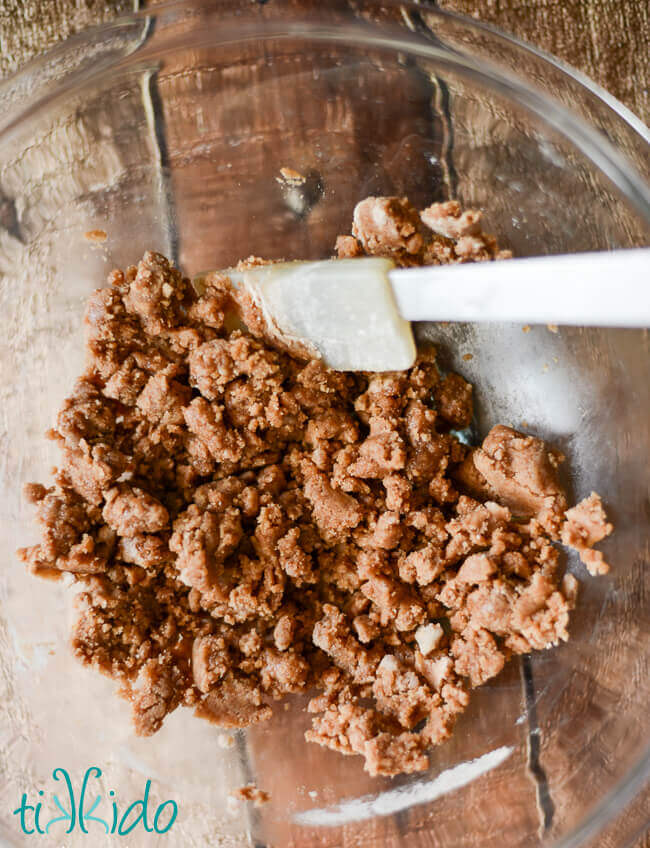 Combine all ingredients into a bowl to create a damp, crumbly mixture.
Fill regular muffin tins with the same Mississippi Applesauce Spice Muffin batter as above.  Top with the crumb mixture, and press it gently into the batter to help it stick to the top of the muffin.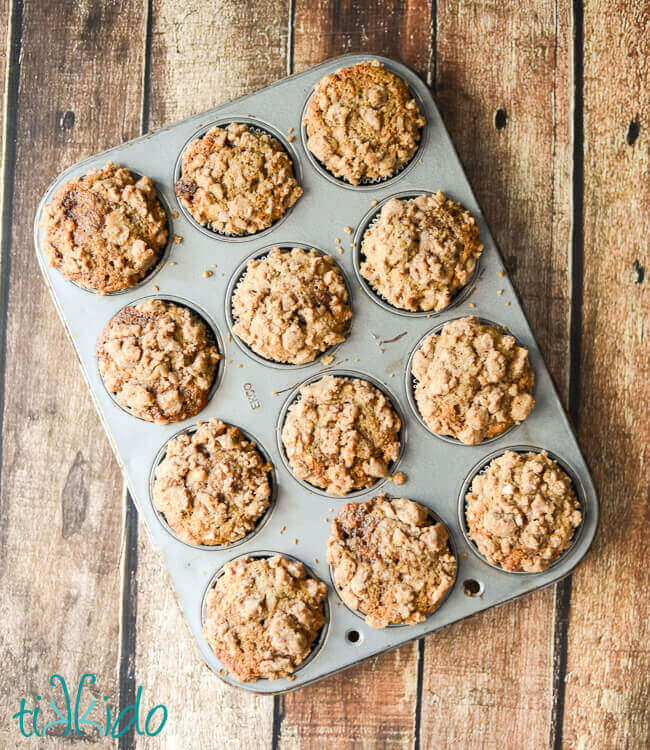 Bake at 350 degrees Fahrenheit for approximately 22 minutes, until a toothpick comes out clean if inserted into the center of the muffin.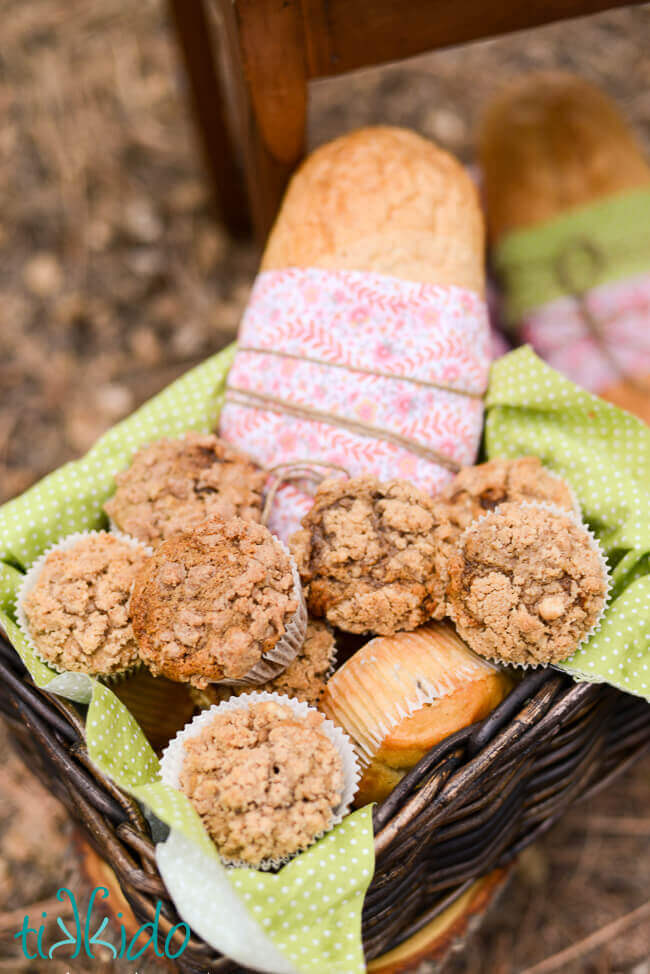 Man, you just can't go wrong with a crumb topping on anything, especially a muffin already packed with fall flavors like this one.  If the wolf had encountered Little Red Riding Hood carrying this basket of goodies, he surely would have given up all thoughts of subterfuge and just run off with these muffins.
Printable Mississippi Spice Mini Muffins Recipe:
Printable Crumb Topped Applesauce Spice Muffins Recipe: