Printer-friendly version
We need to up our lunchtime game.  My eldest came home today, ravenously hungry, and complained, "Dad only packed me carrots and a wet taco!"  (It was leftover from last night, and yeah, it was probably soggy.)  No more!  We're totally going to ace this lunchtime thing... and make our parental lives easier in the process.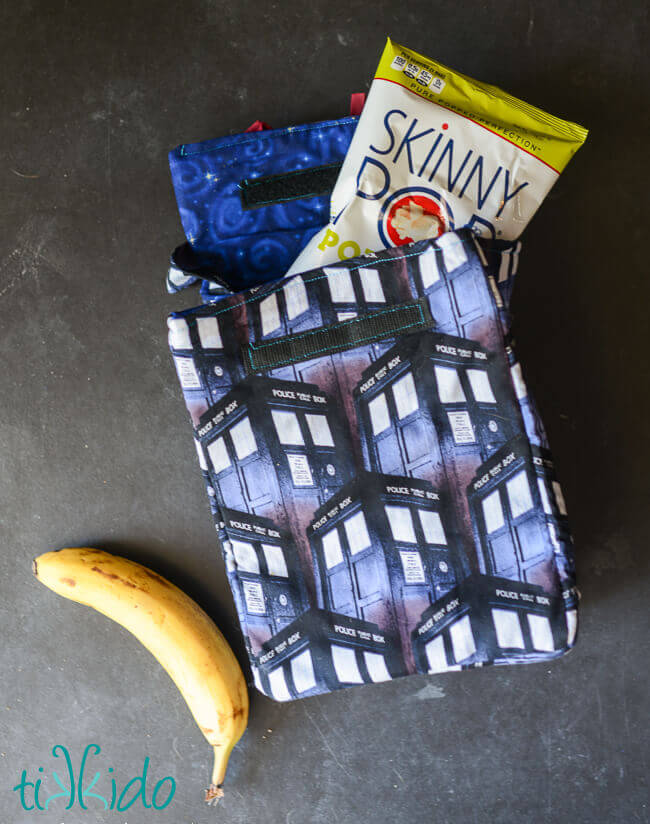 How?  I'm putting the girls in charge of their own lunch!  And to get them excited about the prospect, I made them brand new insulated lunch bags, and got one of their favorite snacks, SkinnyPop popcorn.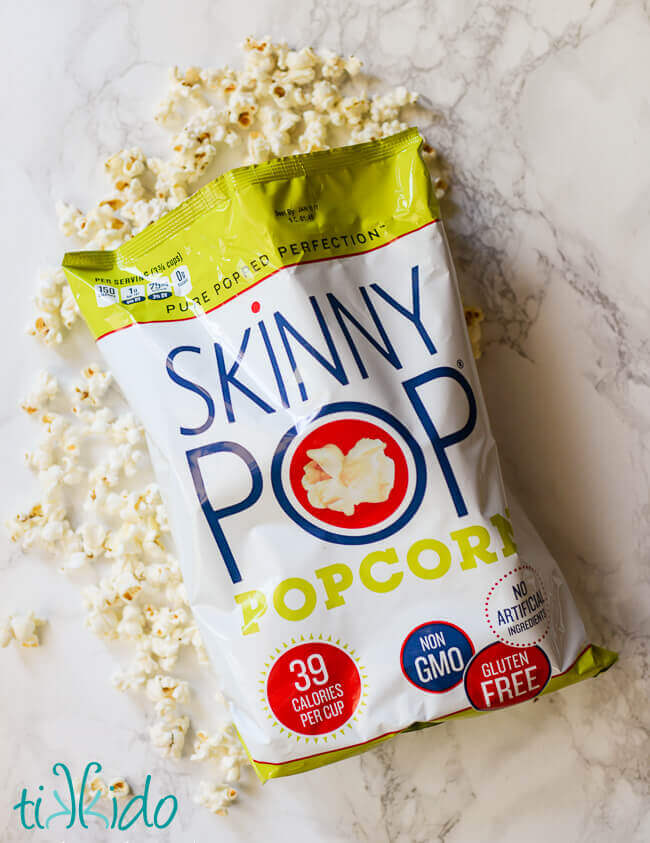 I love that SkinnyPop popcorn is made with wholesome ingredients--just popcorn, sunflower oil, and the perfect touch of salt.  The girls (and my husband) just flat out love it.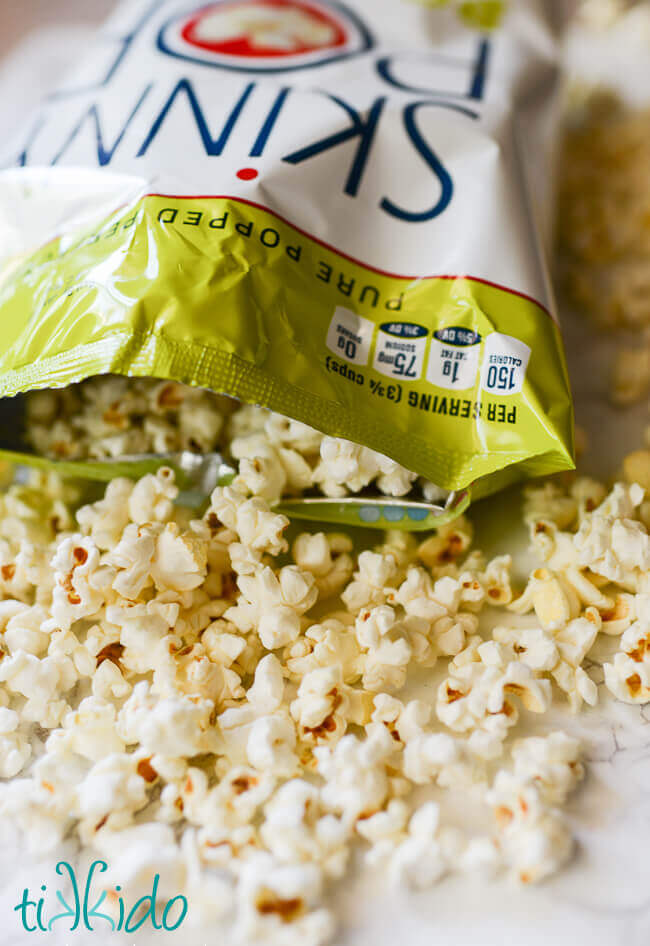 The  0.65 oz. lunchbox-sized bags are absolutely perfect for packing in school lunches.  Easy to grab and pop in the brand new bags.
I'm stocking the fridge and pantry with mix-and-match options, like the onigiri my girls love, fruits, cut-up veggies, string cheese, edamame, and other good options that I know they love.  The exact mix, and how much they want?  That's up to them.
I'm really loving this new plan.  And not just because my husband and I won't have to handle this chore in the morning any more.  ;-)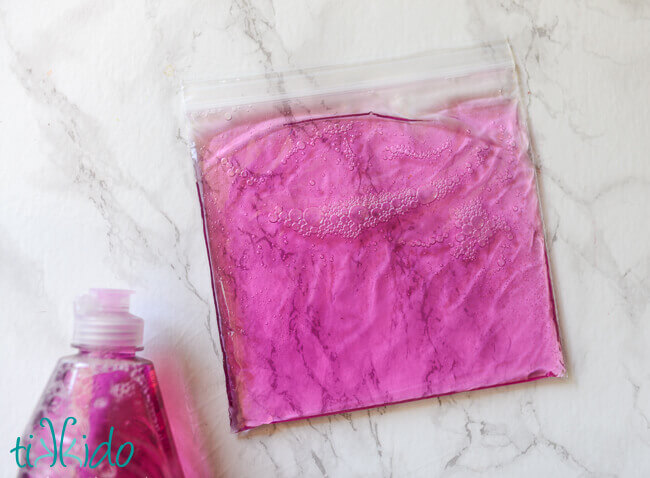 The new insulated lunch bags I made for the girls are replacing ones that had built-in freezer packs, so I needed a new solution to keep lunch cold:  DIY homemade freezer packs.
Materials for DIY Homemade Freezer Packs:
Dish Soap
zip top bags
clear packing tape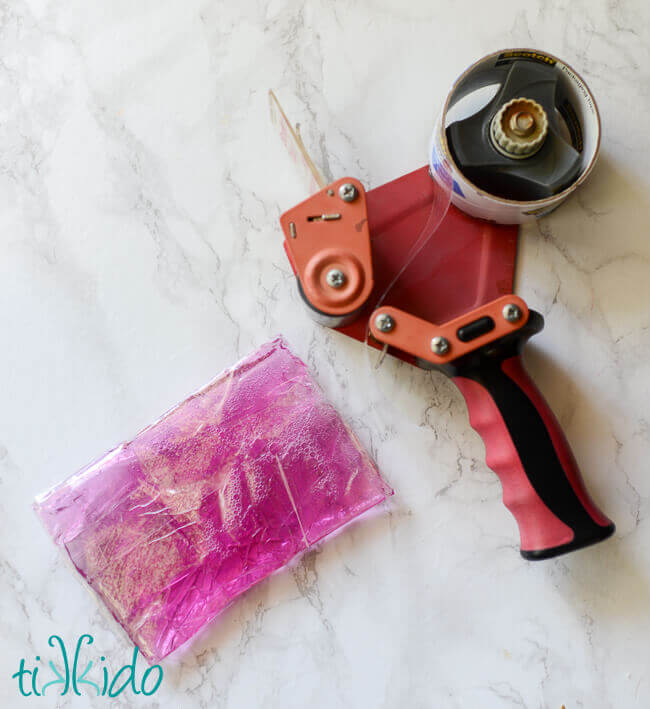 Put about a cup of dishwashing soap in a plastic zip-top sandwich bag.  Squeeze out as much air as possible.
Fold the top of the bag over, and use clear packing tape to completely cover the soap-filled bag.  This will both reinforce and protect the baggie of soap, and make sure that nobody accidentally opens it by accident, thinking it's food.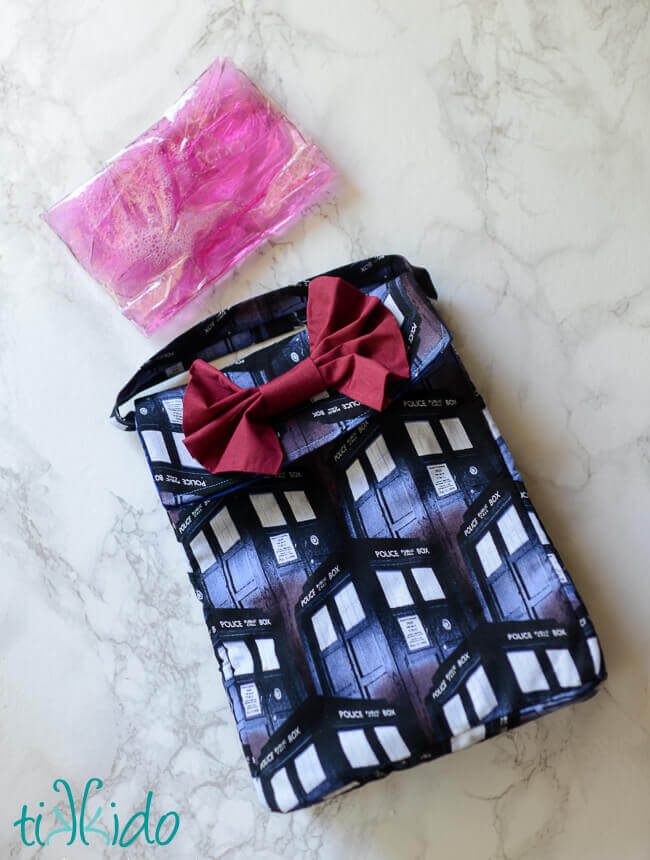 Pop the ice pack in the freezer, and it'll be ready to throw in the insulated lunch bag, along with whatever delicious foods my children decide to pack that day.
Have any of you given lunch-packing duty to your children?  What are some of the foods you like to stock for them to choose?
I was selected for this opportunity as a member of Clever Girls and the content and opinions expressed here are all my own.