Printer-friendly version
Use printable Minecraft paper to make this Minecraft themed gift wrap.  It's the perfect way to wrap gifts for any Minecraft fan.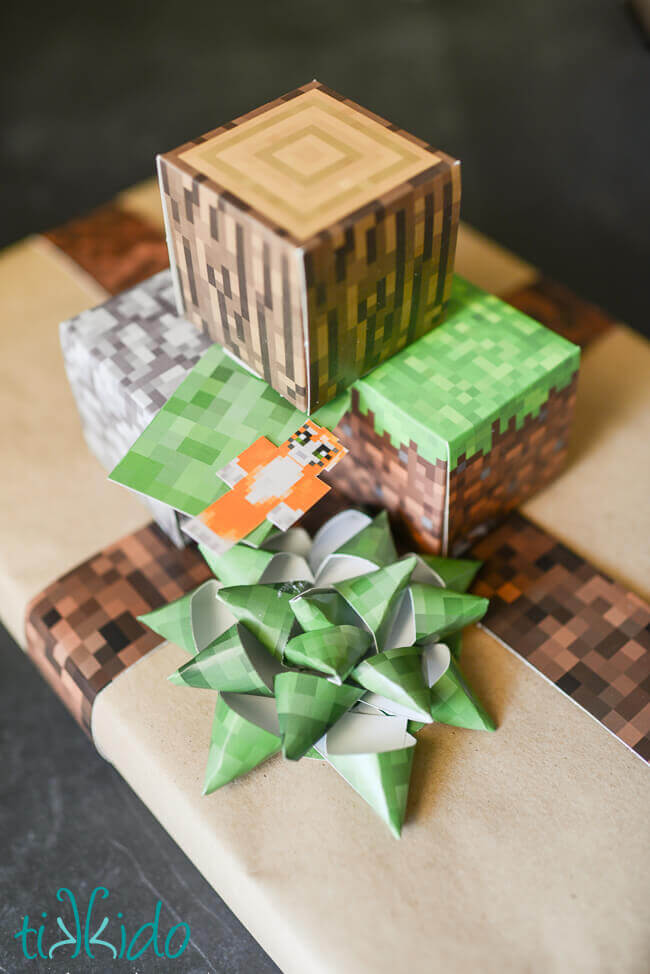 Have a Minecraft fan in your house?  Me, too.  And pretty much all of her little friends are, too.  
So when it was time to go to a friend's birthday party this past weekend, I came up with a quick Minecraft themed birthday present wrapping idea.  End even better yet?  I used up some pixelated Minecraft-style paper I'd made for Niamh's Stampy Longnose/Minecraft birthday party.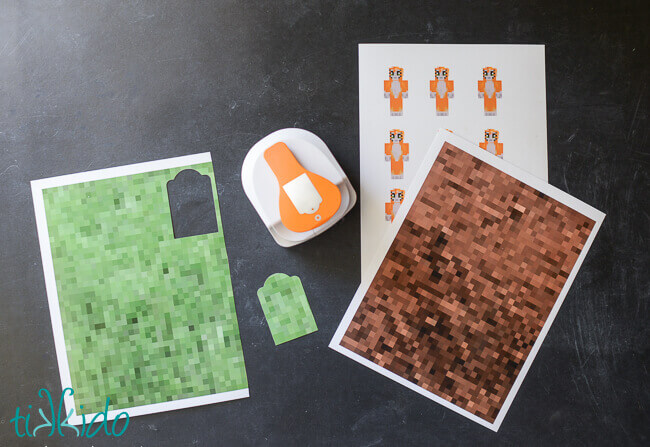 Materials for Minecraft Gift Wrap: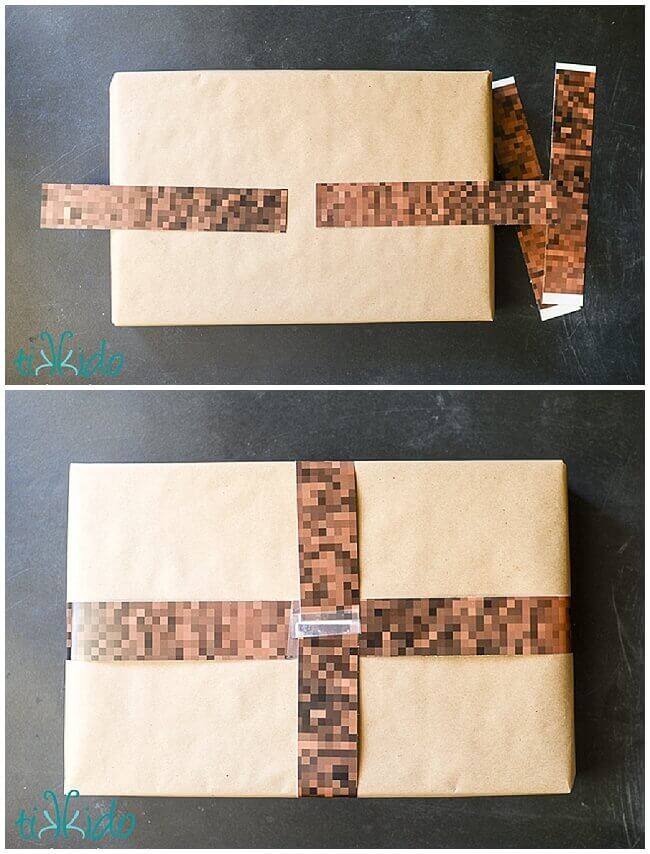 I first wrapped the gift in plain kraft wrapping paper, then cut two inch wide strips of my brown pixilated paper to use as ribbon.  I just taped my "ribbon" in place.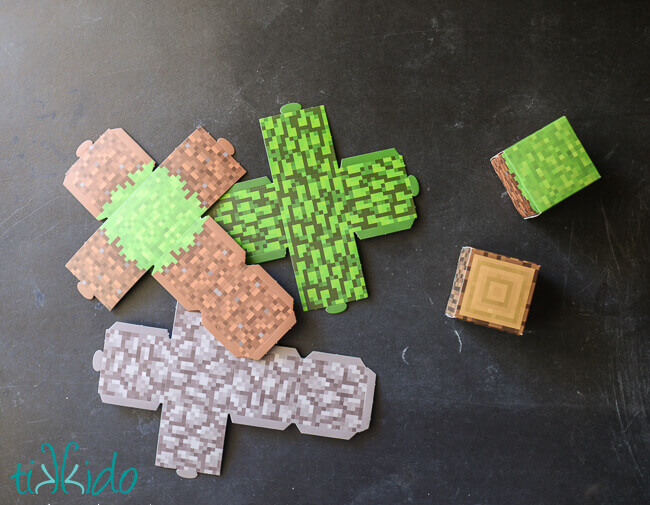 I'd bought a kit of these foldable Minecraft Papercraft foldable cardstock Minecraft toys for Niamh's party in May, and still had a ton left over.  (Side note:  it truly just occurred to me that these boxes would make fabulous favor boxes.  How did I not think of that before?  Like in time for her party?)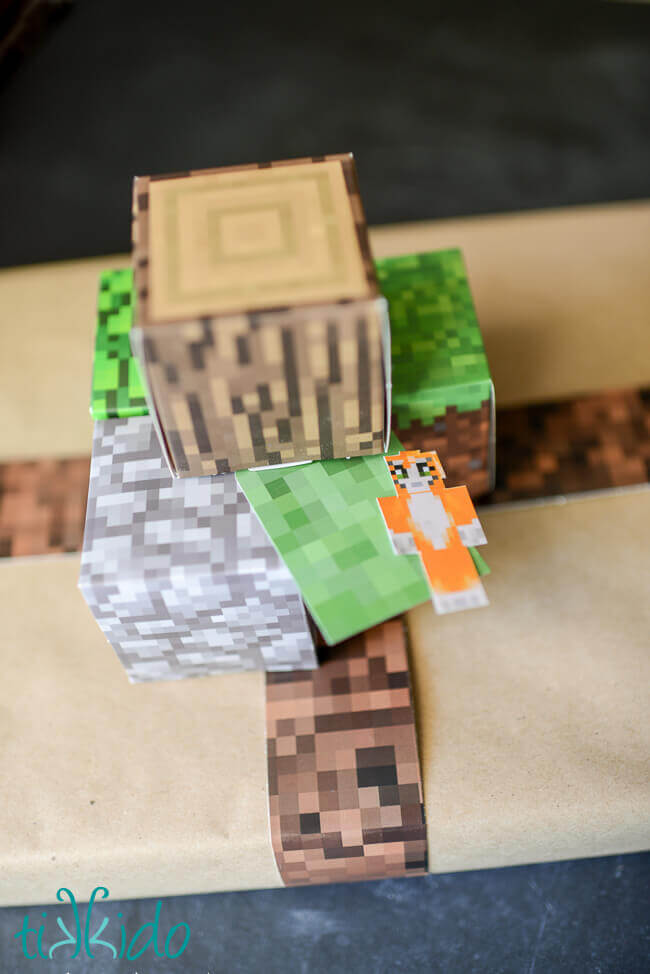 I folded up a few of the paper Minecraft resources, and taped them to the top of the package instead of using a bow.
It was cute.  And really really easy, and fast.  But I wanted to see if I could make a traditional style gift bow, but with a Minecraft twist.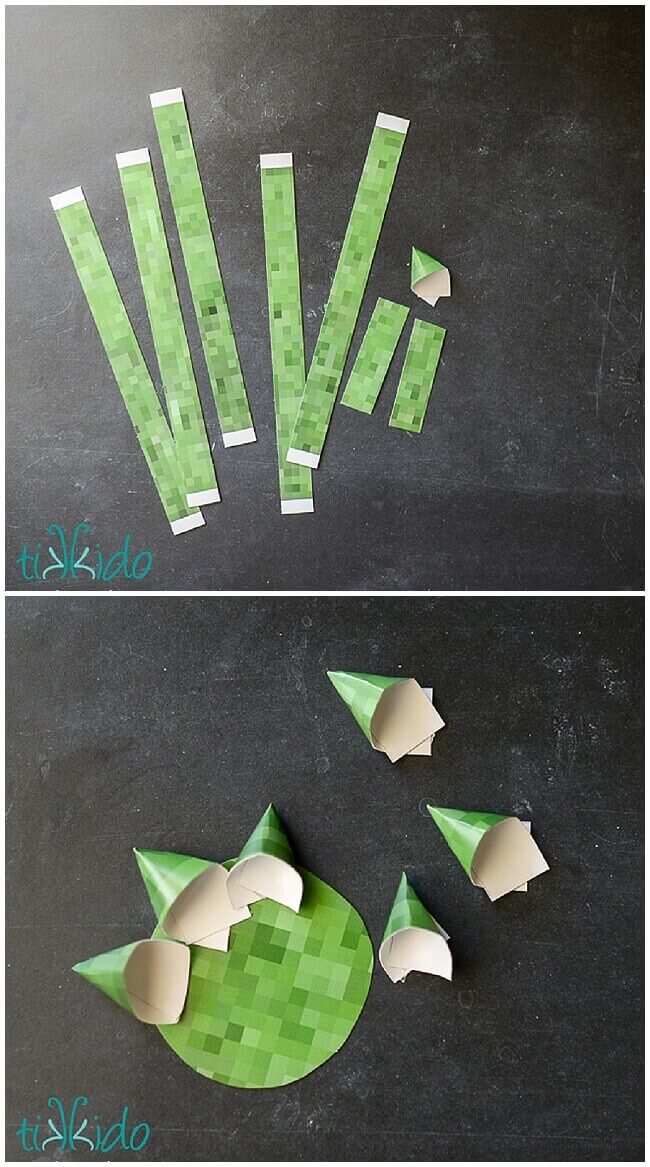 I cut a bunch of the green pixelated paper into 1" wide strips, and cut each strip into three equal pieces, then rolled each piece of paper into a cone shape and secured it with a bit of hot glue.  I then glued the small, pixelated paper cones to a circle of the same paper.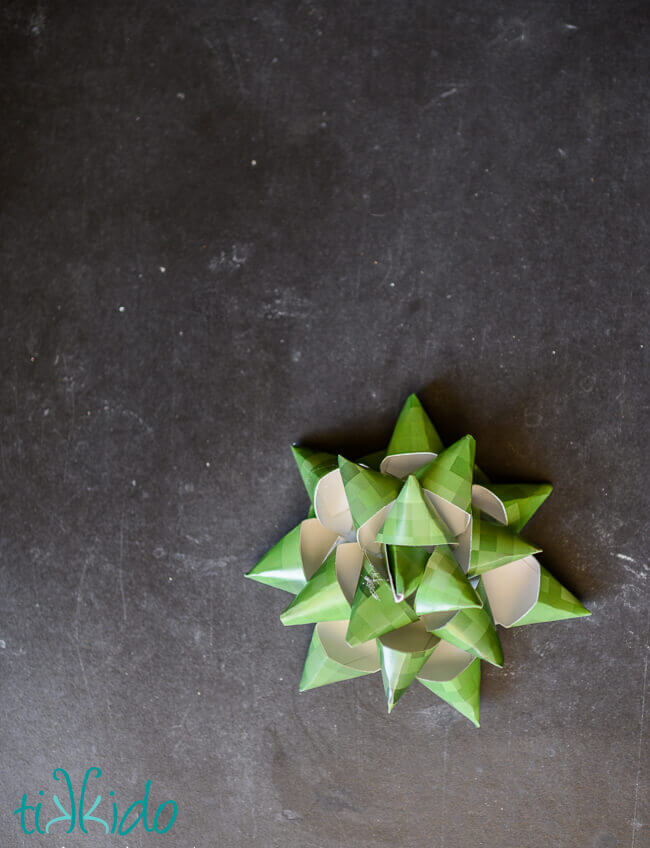 And voila, pixelated Minecraft gift bow!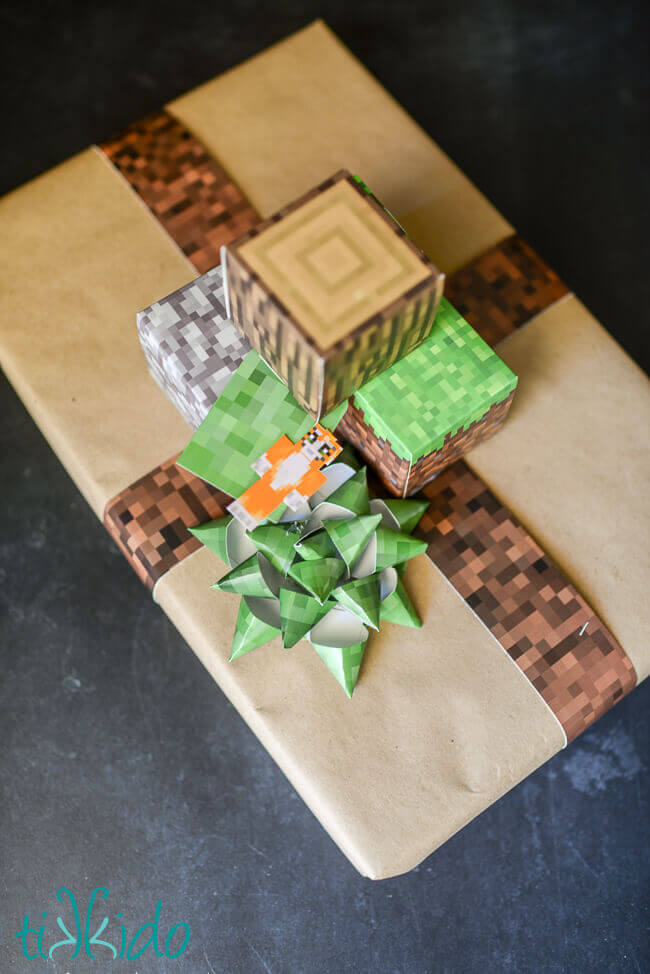 Yeah, that added just the right festive touch to the present.
Love creative gift wrapping as much as I do?   Check out my Pinterest board dedicated to the subject!