Printer-friendly version
Whipped cream is delicious, but strawberry whipped cream made with all natural, REAL strawberry flavor, is amazing. Use strawberry whipped cream for crepes, waffles, pavlova--anywhere you might want some creamy, fruity decadence.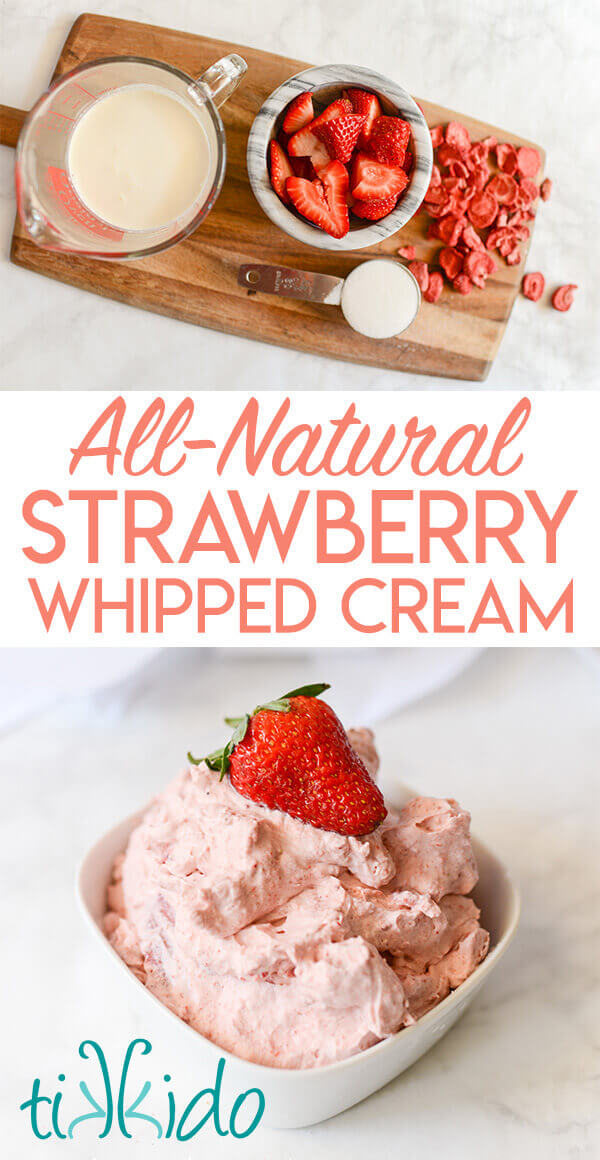 Just look at that luscious pink color--all natural!  And the flavor is absolutely amazing, thanks to my favorite "secret" ingredient, freeze dried strawberries.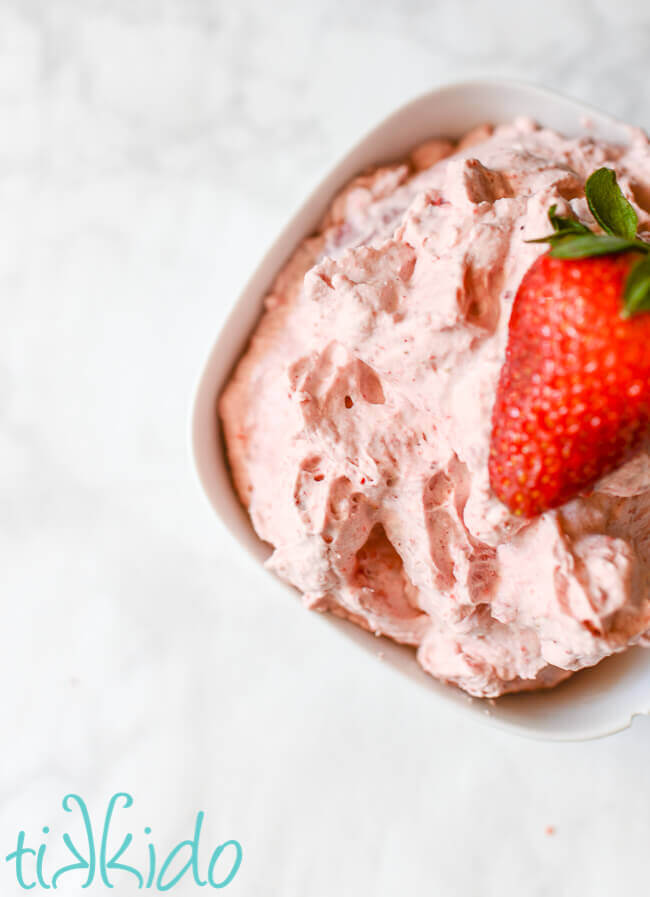 But it's the combination of fresh strawberries and freeze dried strawberries that adds so much fabulous strawberry flavor to the strawberry whipped cream.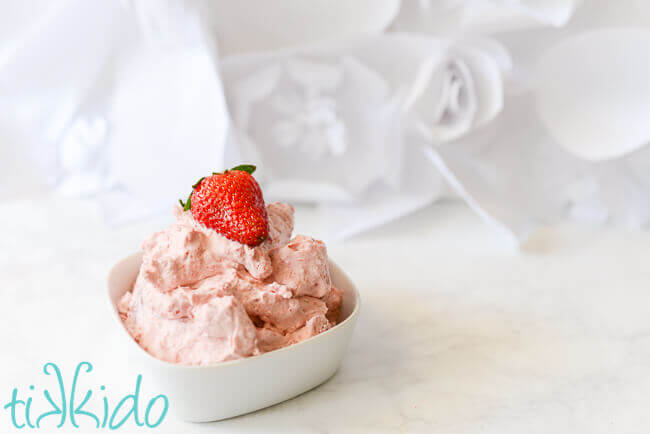 The freeze dried strawberries also seem to stabilize the whipped cream, in much the same way that instant clear jel does (see my "Pink Food" raspberry fool post for more information on this).  So you could even use this to ice cakes and frost cupcakes.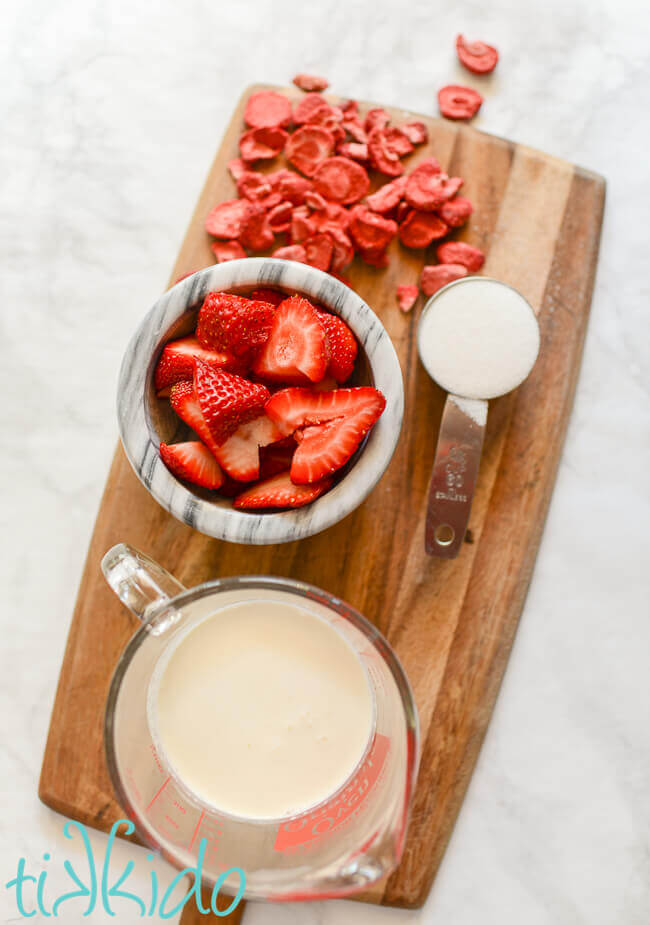 Ingredients for All Natural Strawberry Whipped Cream:
1 cup heavy whipping cream
1/4 cup sugar
freeze dried strawberries, powdered
fresh strawberries, sliced and macerated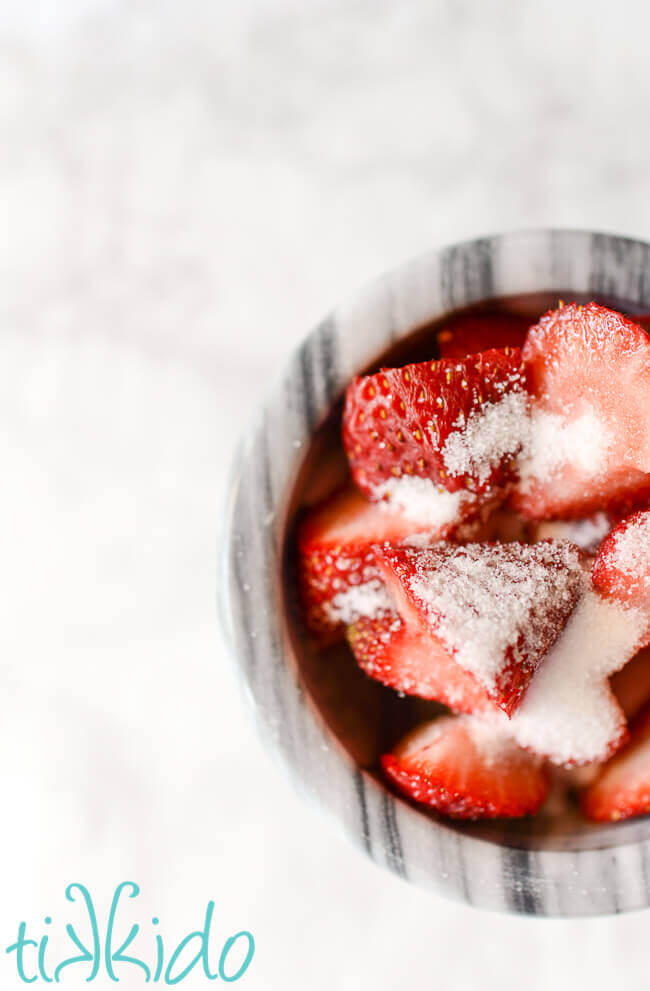 What is Maceration?
Maceration means breaking down a food.  In this example, with fresh strawberries, sugar is mixed with fresh, sliced strawberries.  Sugar is hygroscopic, and draws the moisture out of the fresh fruit.  So if you sugar the strawberries ahead of time, and let the liquid leach out, you'll be able to more accurately control the moisture content of your strawberry whipped cream.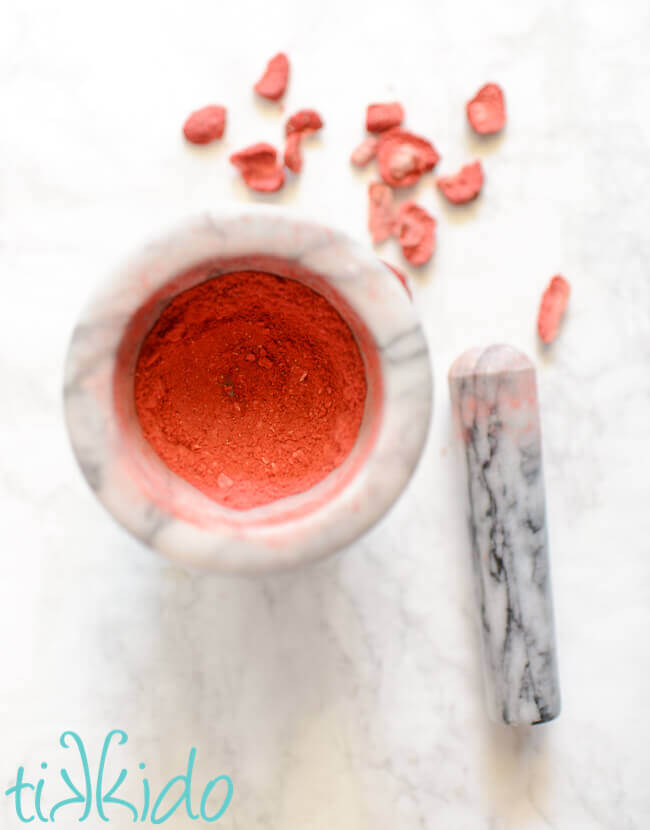 The "secret" ingredient to strawberry whipped cream is, however, freeze dried strawberries.  Specifically, freeze dried strawberries that have been ground into an amazingly flavorful strawberry powder in a mortar and pestle.  I use a mortar and pestle to powder my freeze dried strawberries, but I'm sure you could also use a spice grinder/coffee grinder.  Just be sure you're not using the same grinder to grind your coffee and your spices or freeze dried fruit.  The coffee oils and flavors always linger.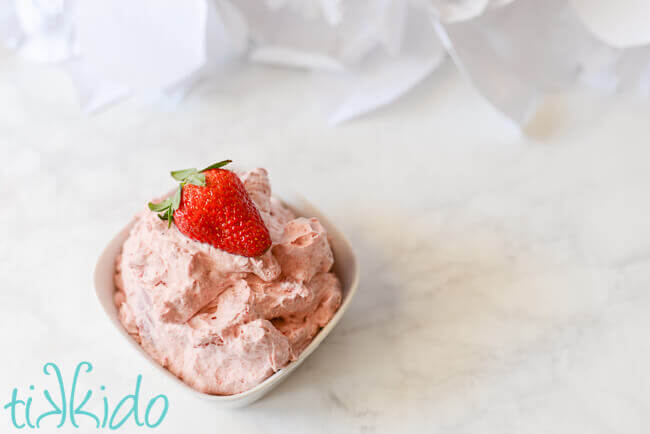 Begin whipping just the heavy whipping cream until it becomes frothy.  Add the sugar slowly, as the cream is being whipped.  While the whipped cream is still in soft-peak stage, add the powdered, freeze dried fruit and fresh, macerated strawberries.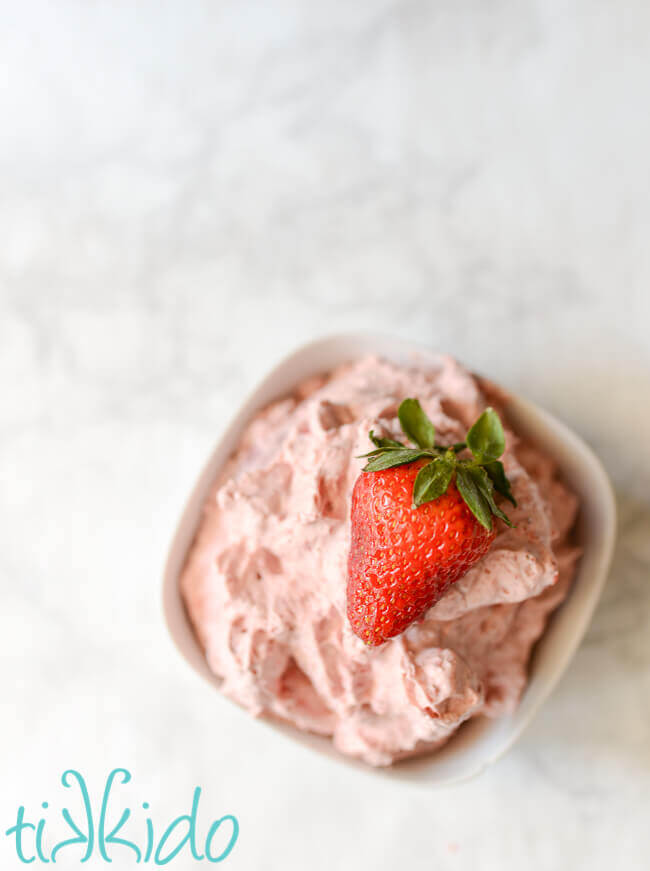 Beat until thick (but don't overbeat!  You'll end up with strawberry butter!)
And then slather it on EVERYTHING.  Yum!!
Other Strawberry Recipes You Might Like: