Printer-friendly version
Make birthday cake pancakes using cake mix for a special birthday breakfast treat.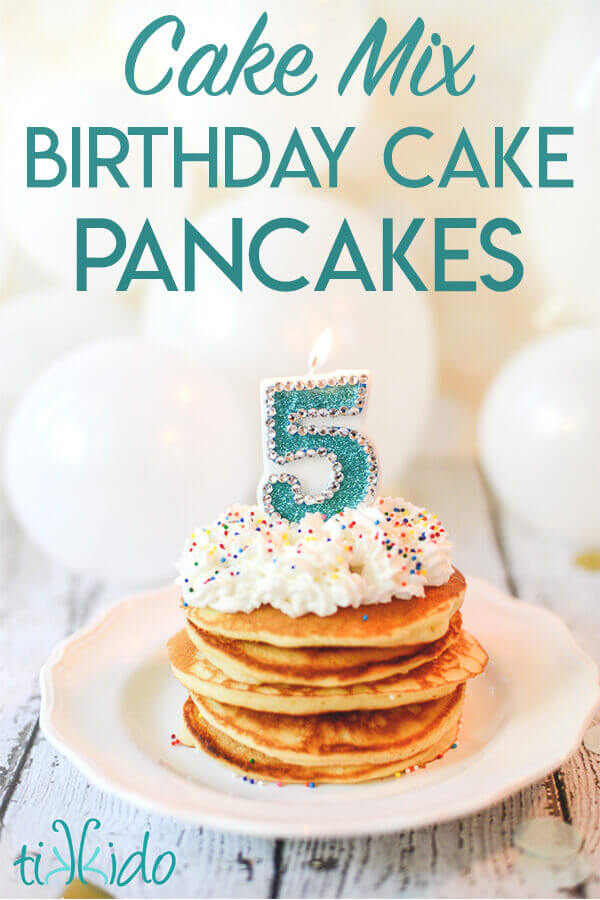 I can hardly believe it, but today is my blog's 5th birthday!   A celebration like this definitely calls for cake.  Or pancakes.  Or both.
I was chatting a while ago with the (crazy awesome) parents of one of my daughter's friends, and Doug, the dad, asked if I'd ever made pancakes out of cake batter.  
Wait, what?  How had I never heard of this?  Mind *blown*.  I had to try it, and what better occasion than my blog's 5th birthday?  (Ok, ok, it was the closest occasion.)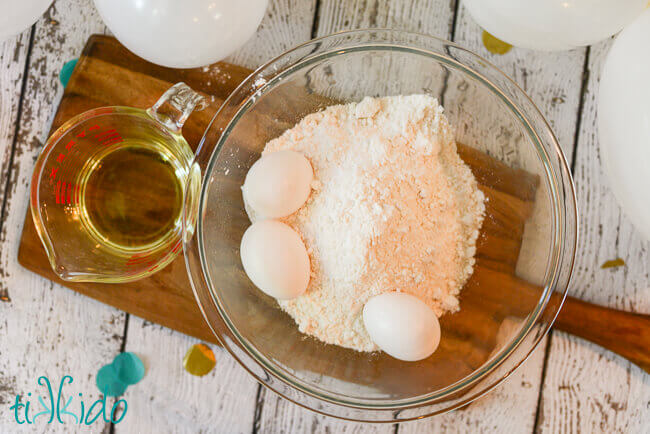 Mix up a box of cake mix just like it instructs you to on the back of the box.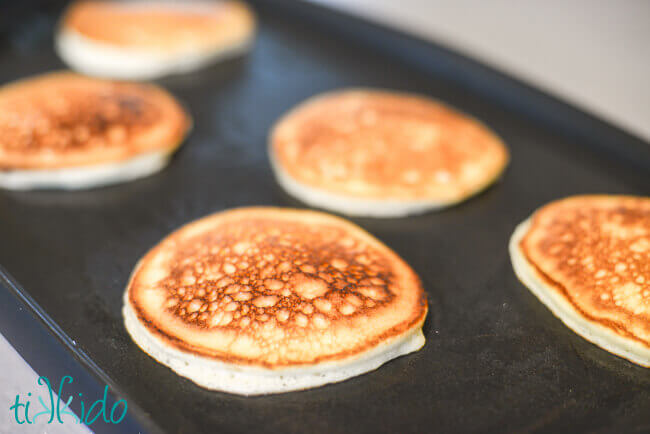 But instead of baking the cake batter in the oven, ladle it on the griddle and watch the pancake magic happen.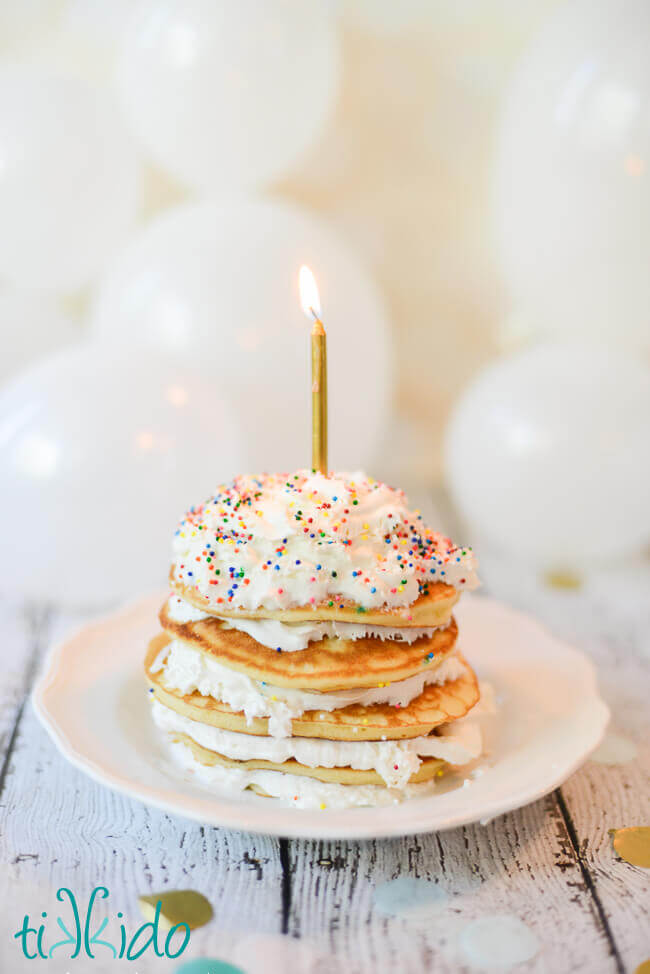 Light, fluffy, sweet (of course), and utterly decadent.  Easy, too!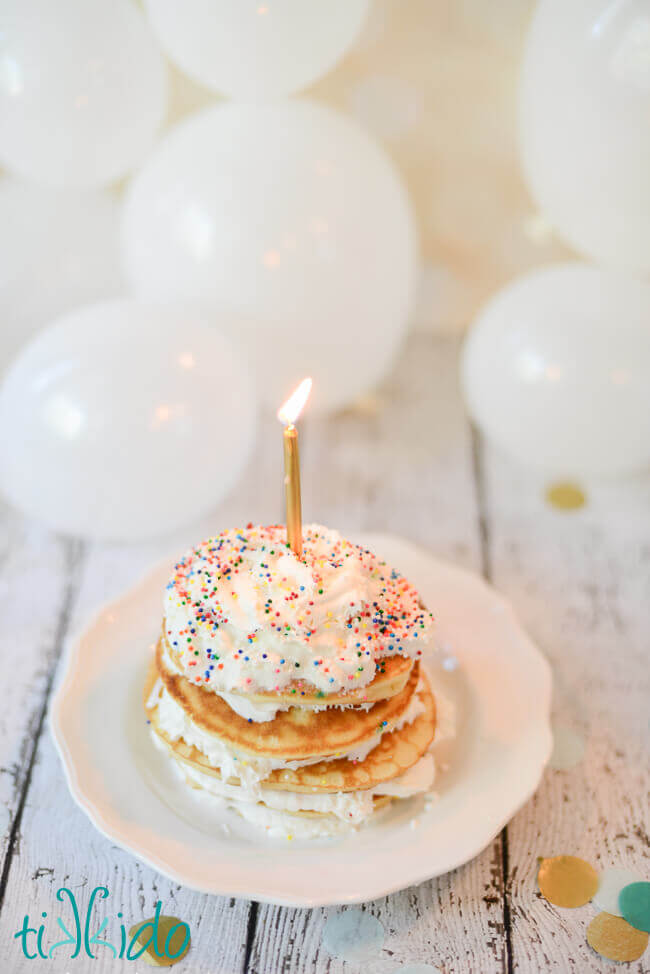 I think we have a new birthday breakfast tradition.