Printer-friendly version
Not a tutorial for you today.  We're busy on the last of our vacation in England, getting ready to fly back home, so just a few spooky cookies to get you in the Halloween spirit for today.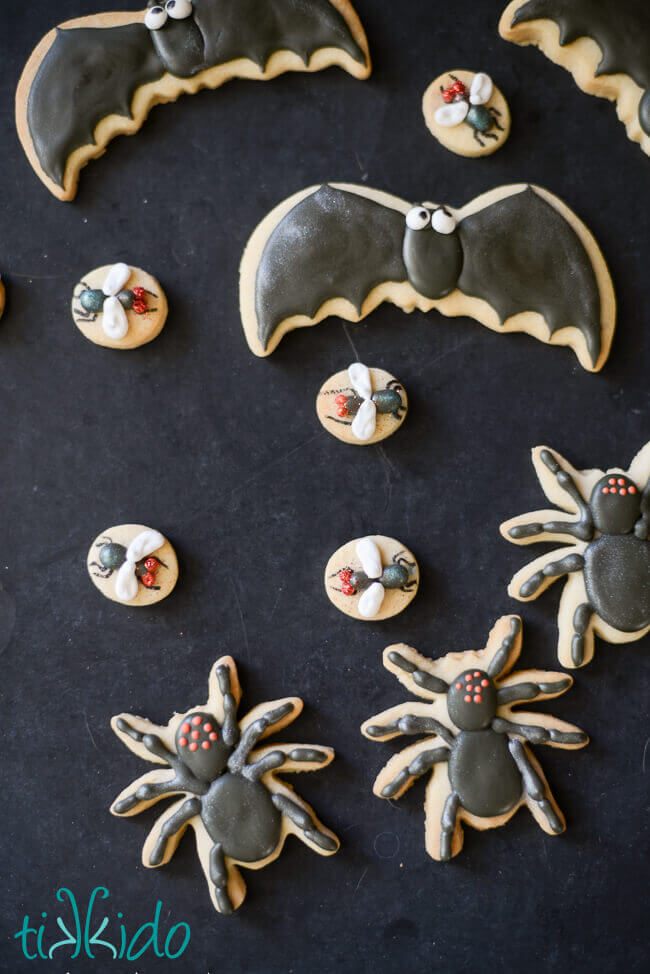 When I was designing the Bat Cavern Trunk or Treat, I tried to really go with the theme, and think of what bats like to eat.  Some eat fruit, but most of them eat bugs.  Lots and lots of bugs.  That's one of the reasons I like bats!  So bugs it was--in cookie form, for our human guests.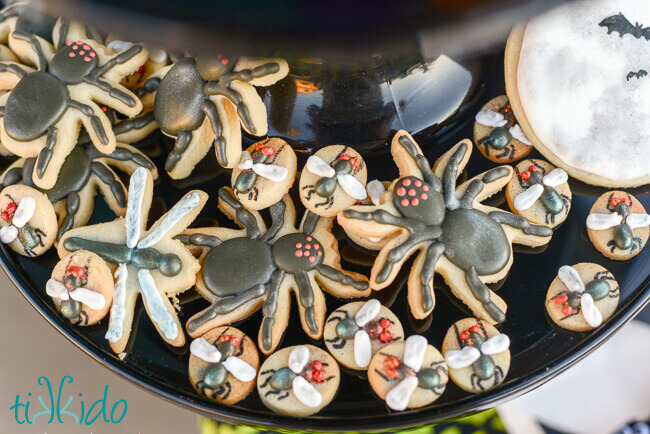 They turned out really, disgustingly well.  That did not stop the kids from gobbling them down, though!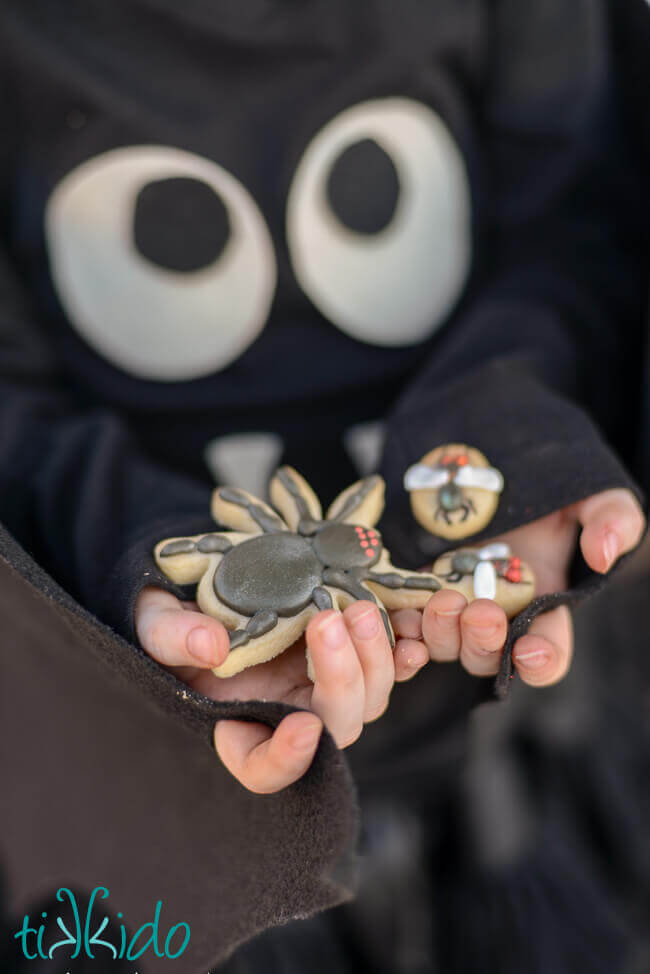 Me, I waited until after the party and had a candy corn cookie.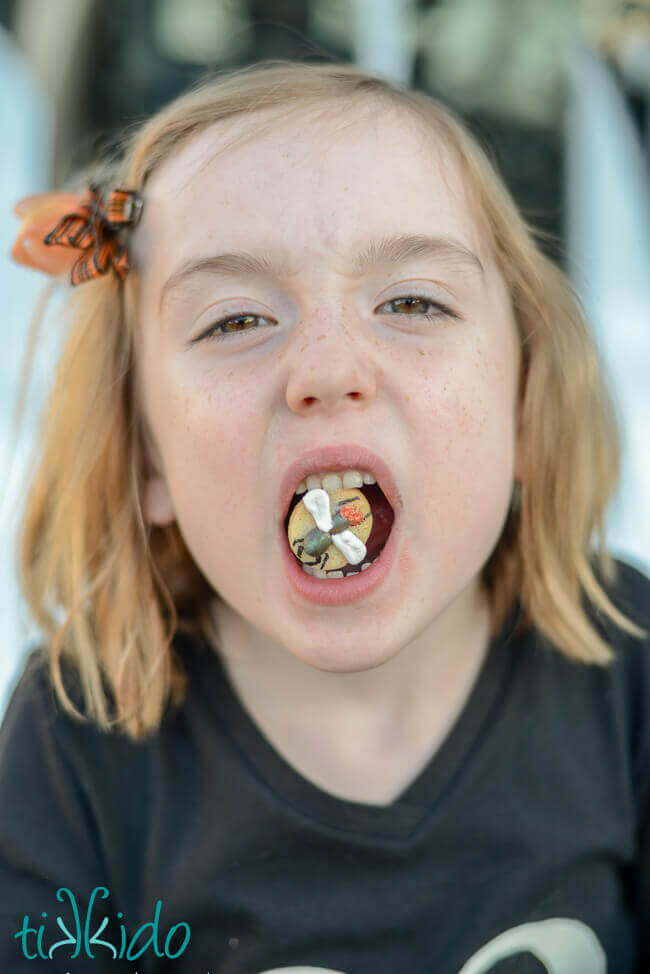 The flies are all yours, my bat child.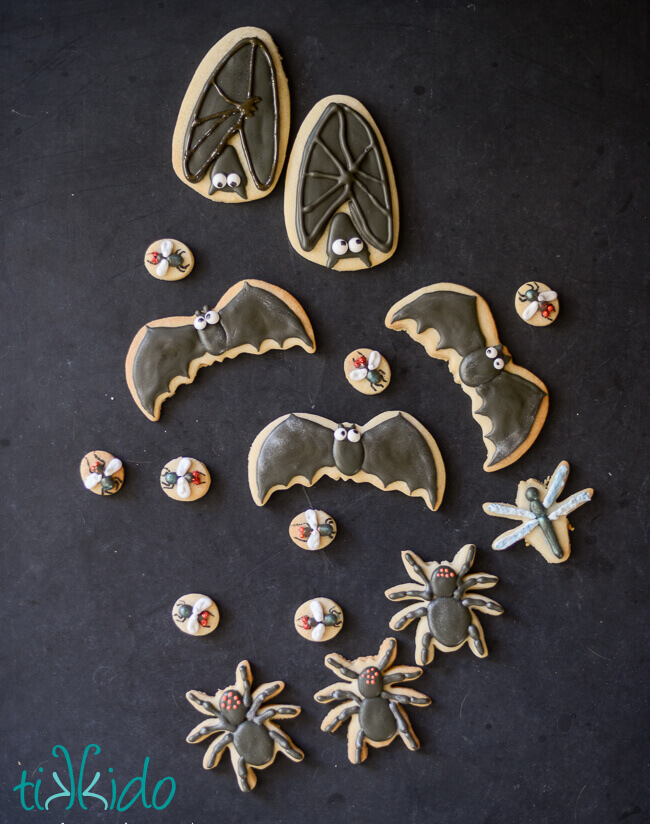 See you next week, with lots and lots of photos from our trip!