Printer-friendly version
Peanut butter bar cookies are fast and easy to make and absolutely packed with peanut butter flavor.  Making peanut butter cookies as bar cookies gives the cookies the most amazing soft peanut butter cookie texture.  They're peanut butter perfection!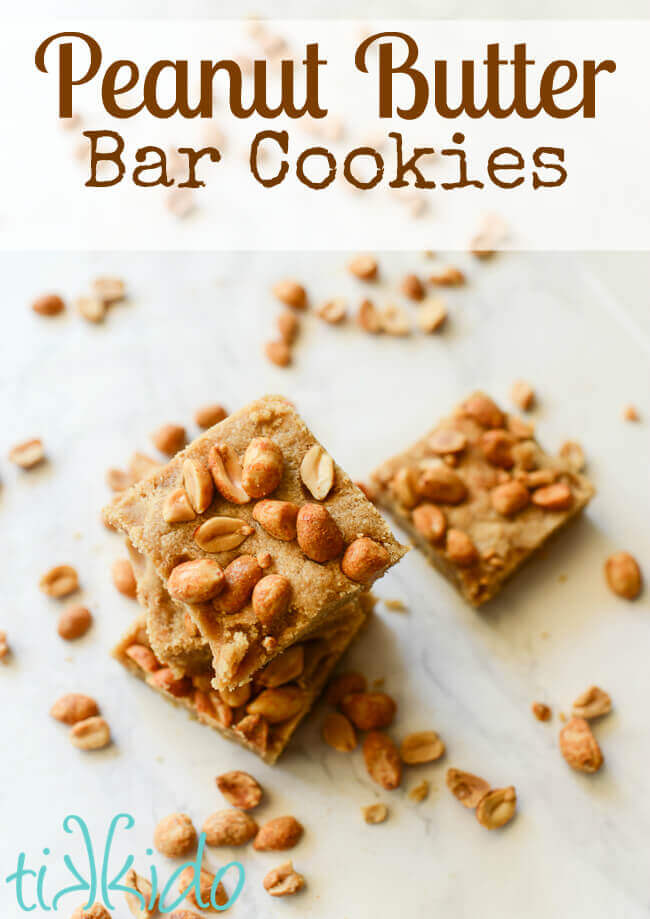 It's time once again for the Taste Creations Blog Hop, and our theme this month is Picnic Foods.  The best picnics, in my opinion, are easy and casual, all about the scenery and the company.  With good food, of course, but nothing too hard to prepare or fancy.  Like a fabulous bar cookie.  Fabulous taste, minimal effort, nice and portable.  
I have some wonderful bar cookie recipes, but I've never found a peanut butter bar cookie I love.  So I developed a recipe myself.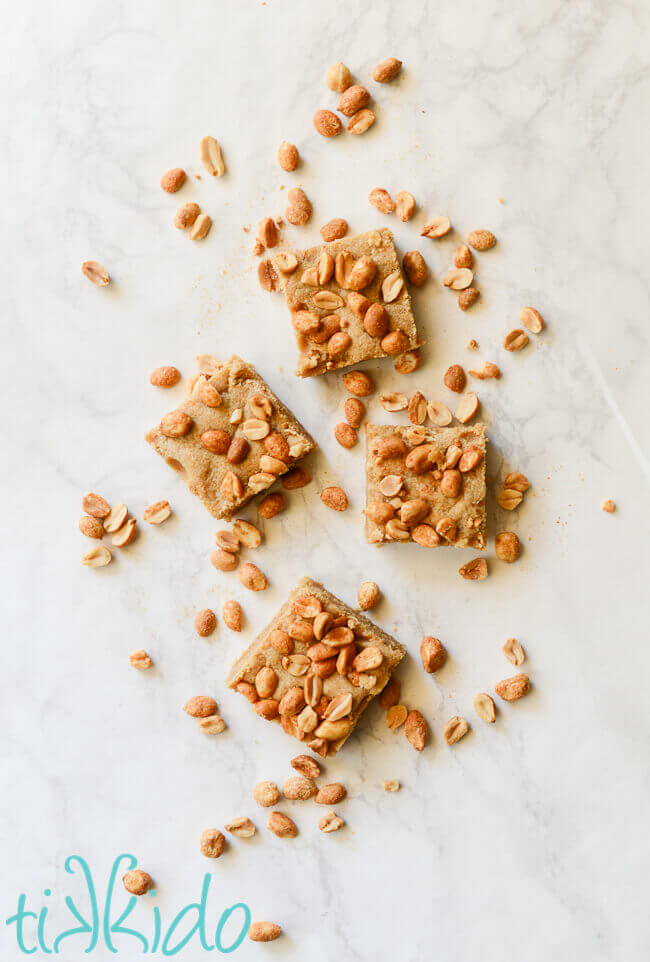 Let me tell you, this is everything I've been looking for in a peanut butter cookie for years.  YEARS, I tell you.  I have a great, classic peanut butter cookie recipe, but I wanted another recipe with a softer texture.  Not cakey, but not the classic, sandy, crisp cookies I associate with peanut butter cookies.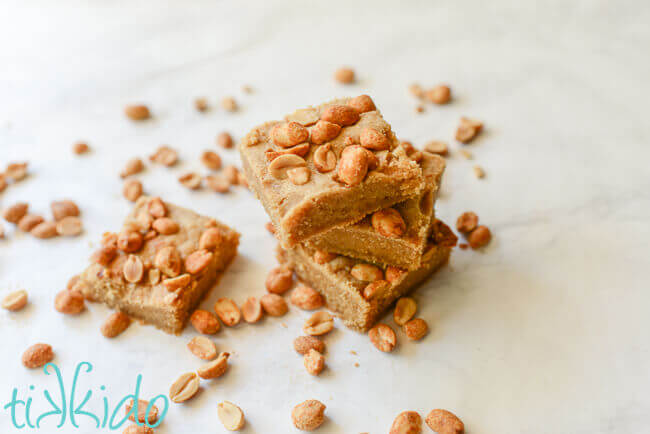 This is it, friends.  SO good.  SO easy.  Absolutely packed with fabulous peanut butter flavor, and the most amazing soft texture.
Soft Peanut Butter Bar Cookies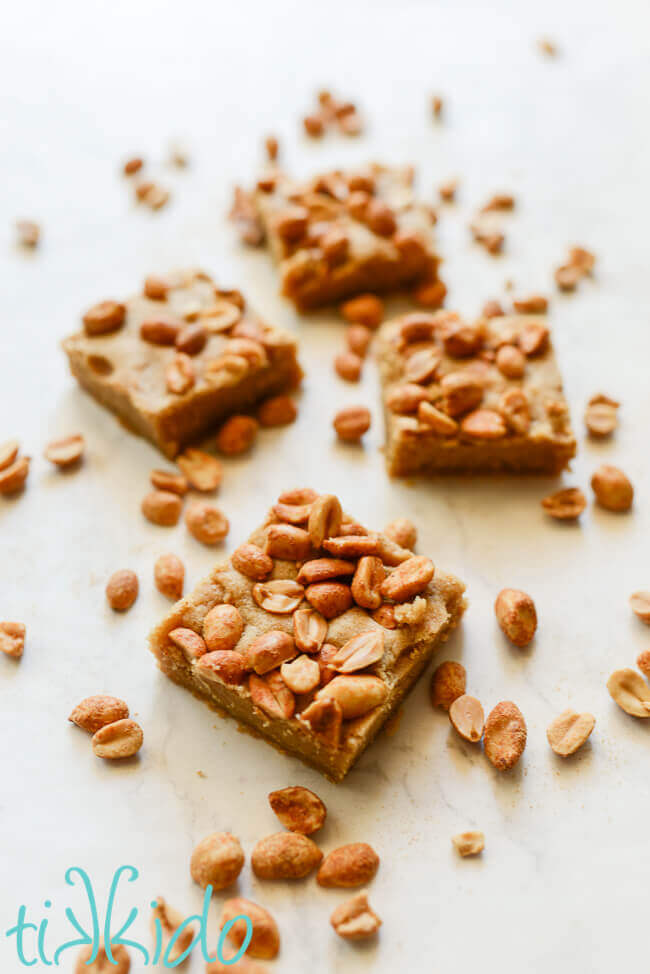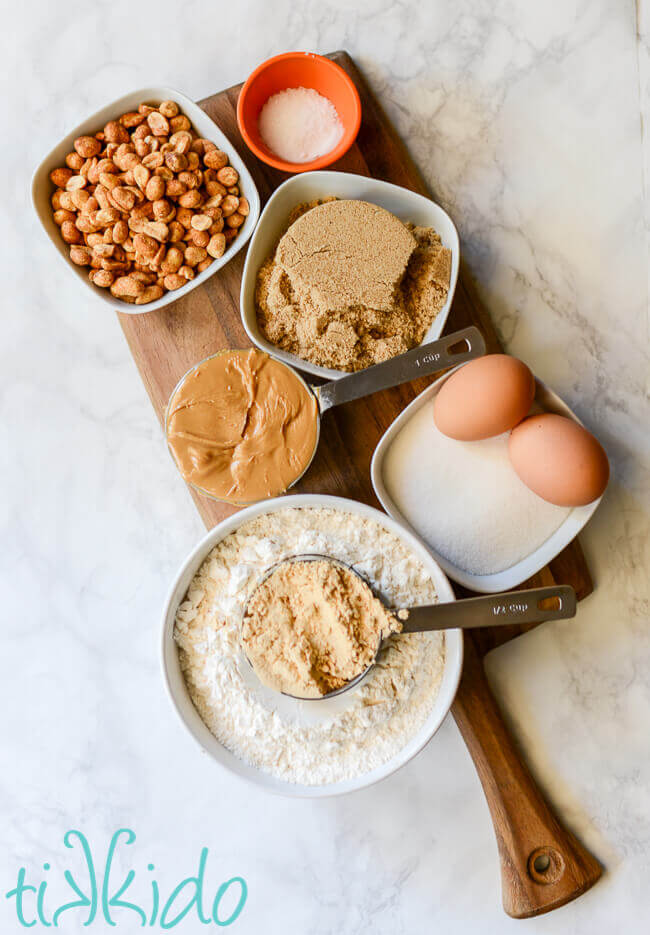 Peanut Butter Bar Cookies Ingredients:
1 cup peanut butter
2 sticks butter, softened (not pictured, sorry!)
1 cup brown sugar, packed
2/3 cup white sugar
2 eggs
2 1/2 cups flour
1 teaspoon salt
1 teaspoon baking soda
1/2 cup powdered peanut butter (like PB2)
1 cup roasted peanuts (optional)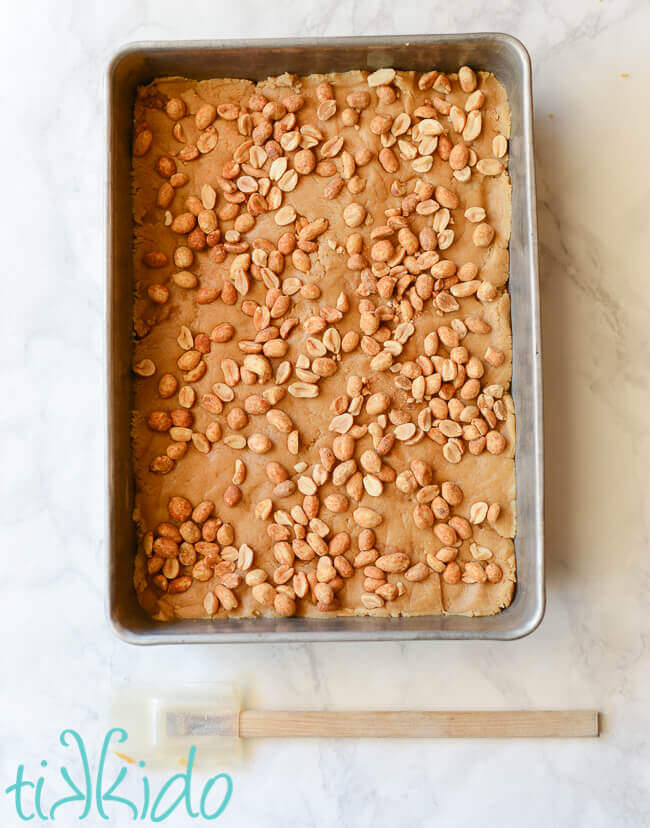 Cream sugars and peanut butter and butter together.  Add eggs, and beat until the mixture is light and fluffy.  Add flour, salt, baking soda, and powdered peanut butter and mix until a firm dough forms.
Pat dough into a 9x13 pan.  Sprinkle roasted peanuts on top, and press gently into the top of the dough.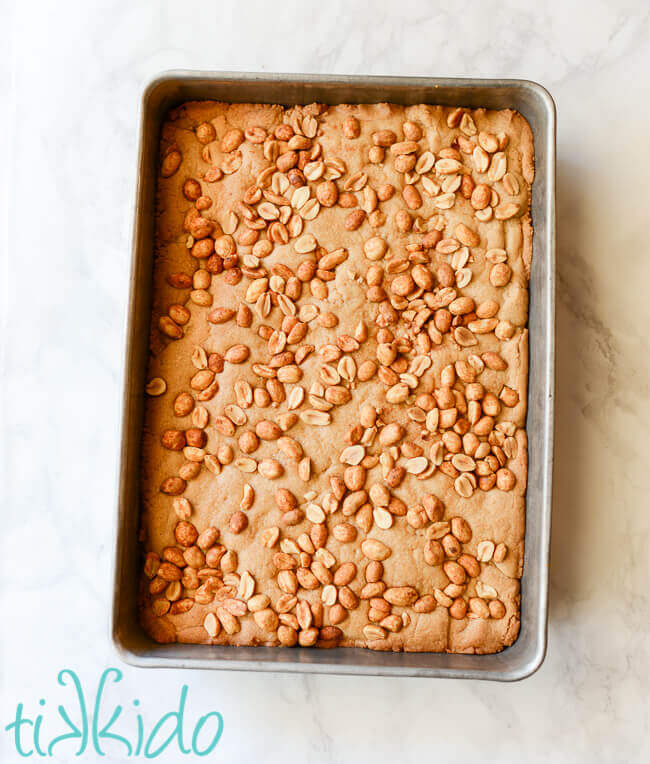 Bake for 25 minutes at 350 degrees Fahrenheit.  Yes, it will be a bit under baked when it comes out of the oven, but it sets up to the most amazing texture when it cools.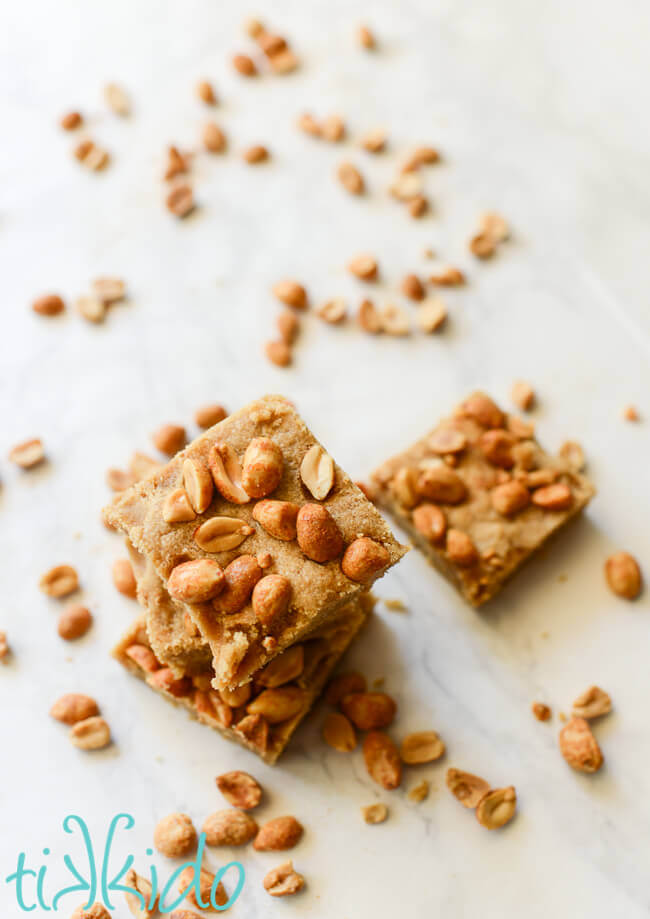 This is my version of peanut butter cookie perfection.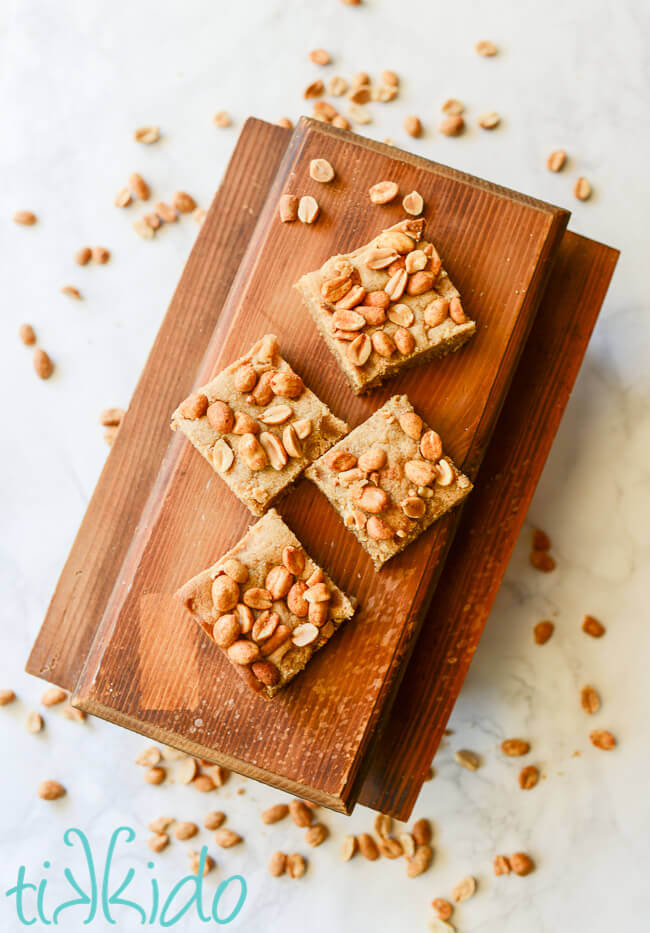 Clearly perfect for a picnic!   Want a free, one page, printable version of this recipe?  Here you are:  Printable Peanut Butter Bar Cookies Recipe
And if you want an amazing Peanut Butter Chocolate Chip Blondies recipe, this one from Kitchen Talk and Travels is AMAZING!
Be sure to check out the other fabulous picnic ideas from my fellow blogger friends in the Taste Crerations Blog Hop.
Our Good Life:  Red and Blue Oatmeal Squares
The Freshman Cook: Fresh Fruit Salad
An Italian in my Kitchen: Easy Italian Tuna Corn Salad
Other Bar Cookies You Might Like: