Printer-friendly version
Are you ready for the 4th of July?  If you're still setting the menu for your cookout or are deciding what to bring to the potluck, try these quick and easy patriotic fireworks cupcake toppers. Your 4th of July cupcakes need these.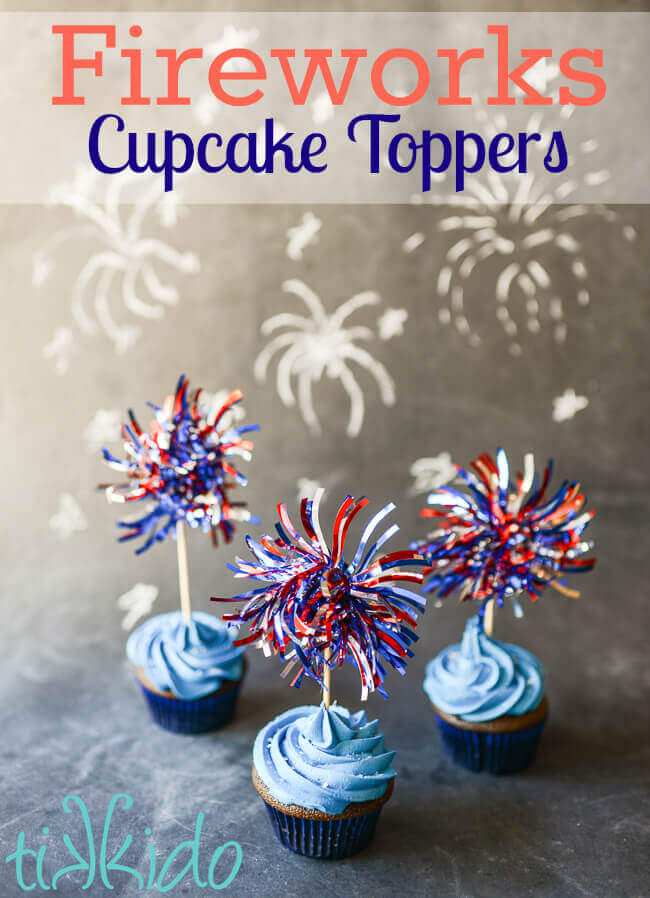 They are SO easy to make, and I love the way they sparkle!  Best part?  I made them with materials I got at the dollar store.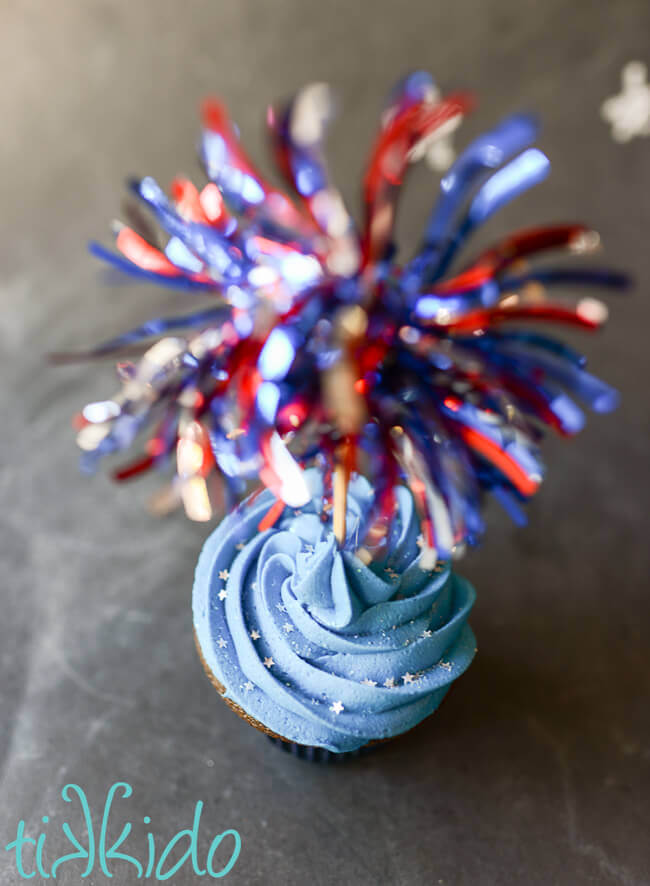 I made some chocolate cupcakes with my favorite crazy cake recipe, and just gave it a simple swirl of buttercream icing and added some star sprinkles and disco dust edible glitter.  But if you don't feel like baking, you could easily pick up the cupcakes from the grocery store and just add some wow-factor by topping them with the fireworks cupcake toppers.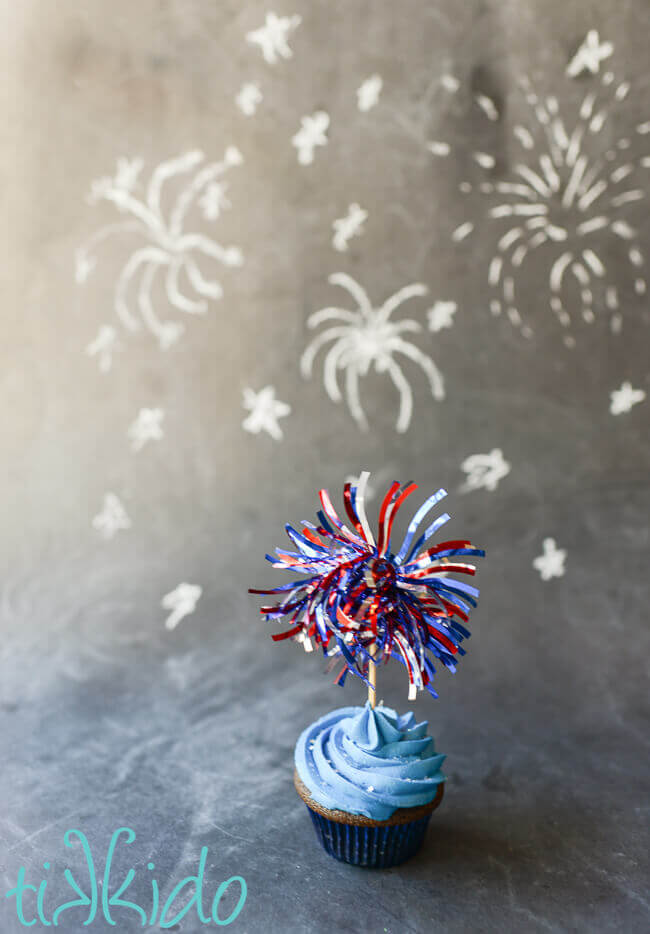 No judgement.  It's summer!  I live in Phoenix, so all I want to do is hide in the air conditioning or swim in my neighbor's pool.  Turning on the oven is not high on my list of priorities, even for cupcakes.
Ready for the full tutorial, all the details, and lots more pictures?  
Patriotic Fireworks Cupcake Toppers Tutorial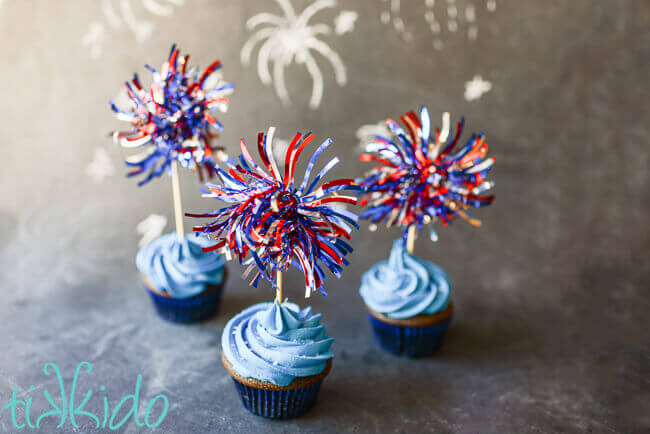 Materials for 4th of July Fireworks Cupcake Toppers:
patriotic tinsel garland (I found mine at the dollar store)
toothpicks or skewers
low temperature hot glue gun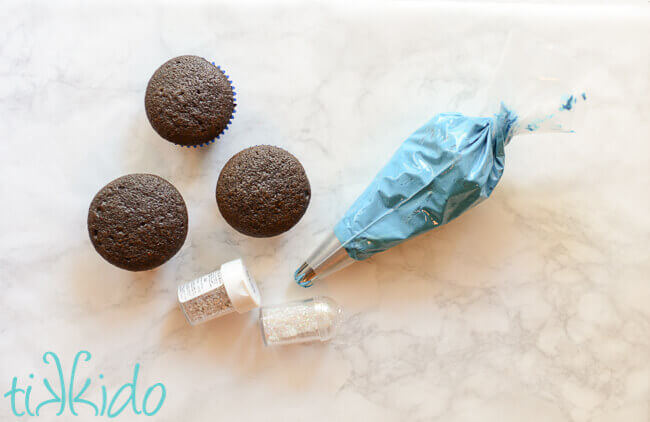 My cupcakes were iced with American buttercream icing, and sprinkled with some silver star sprinkles and edible disco dust glitter, so they'd look sort of like a night sky.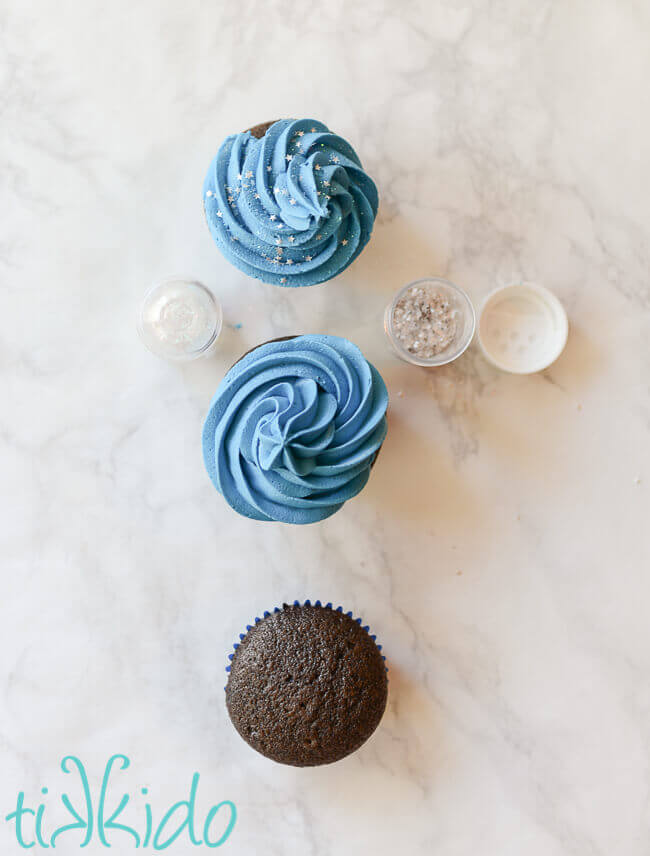 They're pretty just like that, I think!  But adding the fireworks cupcake topper did add a particularly fun and festive touch.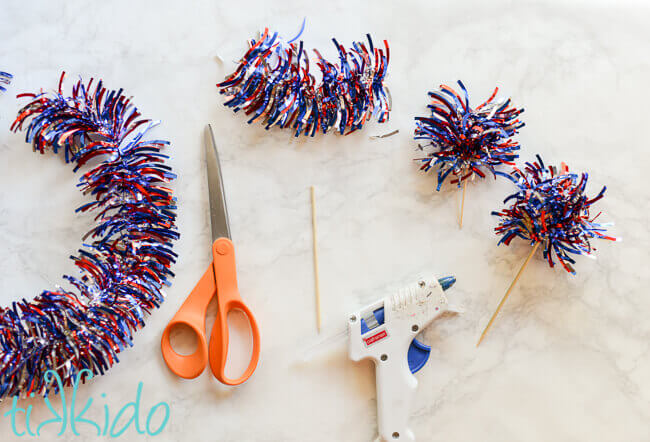 Cut a small length of the tinsel garland (4-5 inches, I didn't measure, I just eyeballed it).  Glue the ends to the top of a toothpick or skewer.  I used both, because I wanted my fireworks to sit at many different heights, just like a real fireworks display.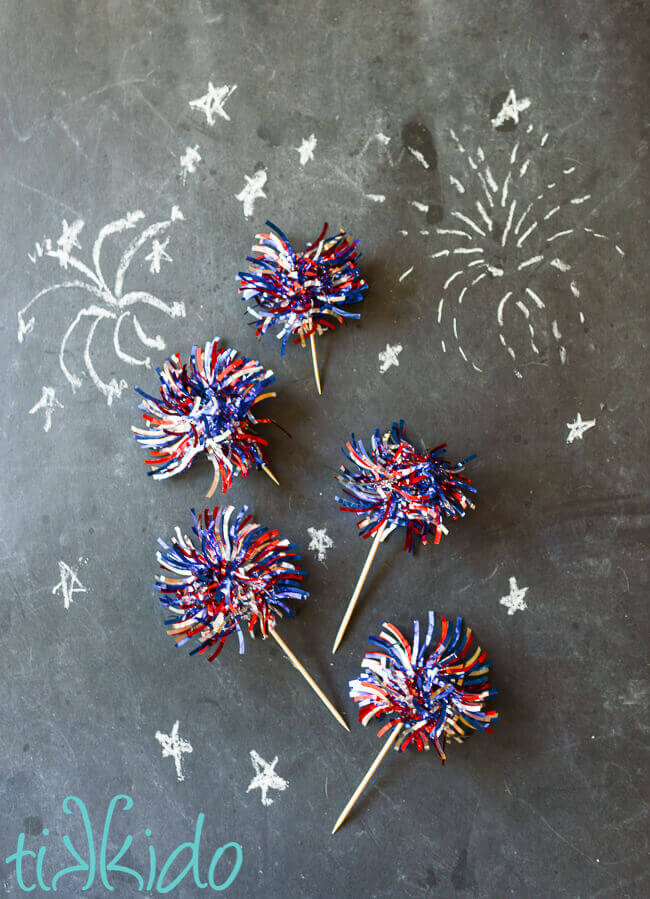 I think a collection of these don top of a cake (at various heights) would be so cool!  You could make some in different colors, make some larger, some smaller, etc. .  It would be amazing!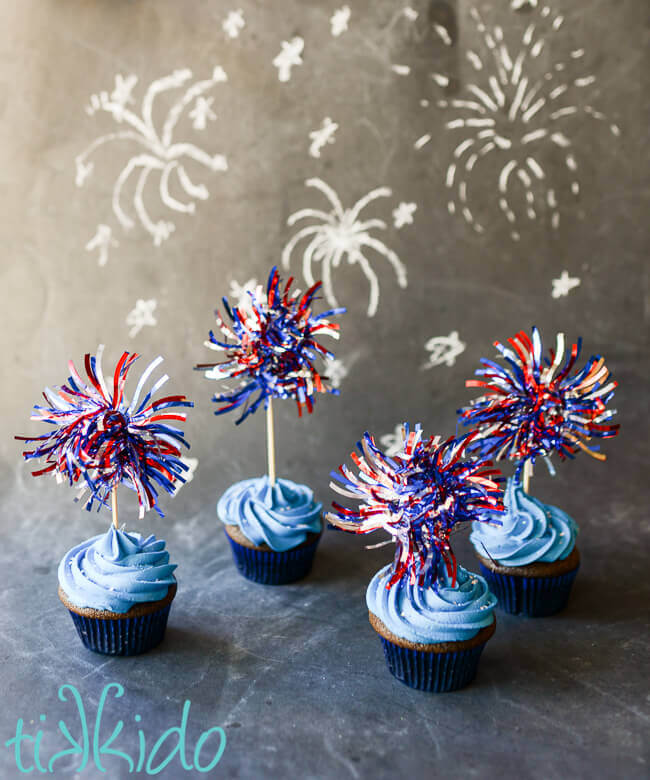 But cupcakes are definitely easier to serve at a summer BBQ.  Happy 4th of July!