Printer-friendly version
Homemade cake donuts covered in cinnamon sugar are pretty much the most heavenly thing you can imagine making for breakfast.   This cake donut recipe is fast and easy to make (no yeast, no waiting), so if you NEED donuts this morning (it happens), you can whip up a batch in a jjiffy.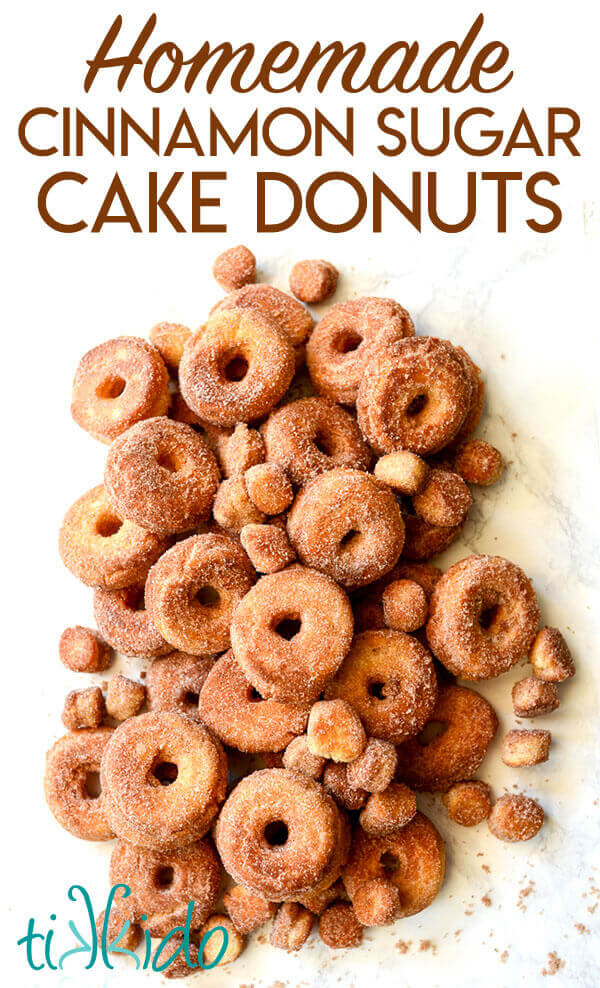 I haven't made homemade doughnuts since I went camping with my girl scout troop (back when I WAS a girl scout, and my mother was the leader). Even then, we just used canned biscuit dough.  But the theme for the Taste Creations Blog Hop this month was doughnuts, and what better opportunity to try to make the real thing myself?
I did a bit of exploring online, and found this well-reviewed recipe for cake doughnuts (which I find far superior to yeasted doughnuts, homemade or not).  I knew I had to give it a try.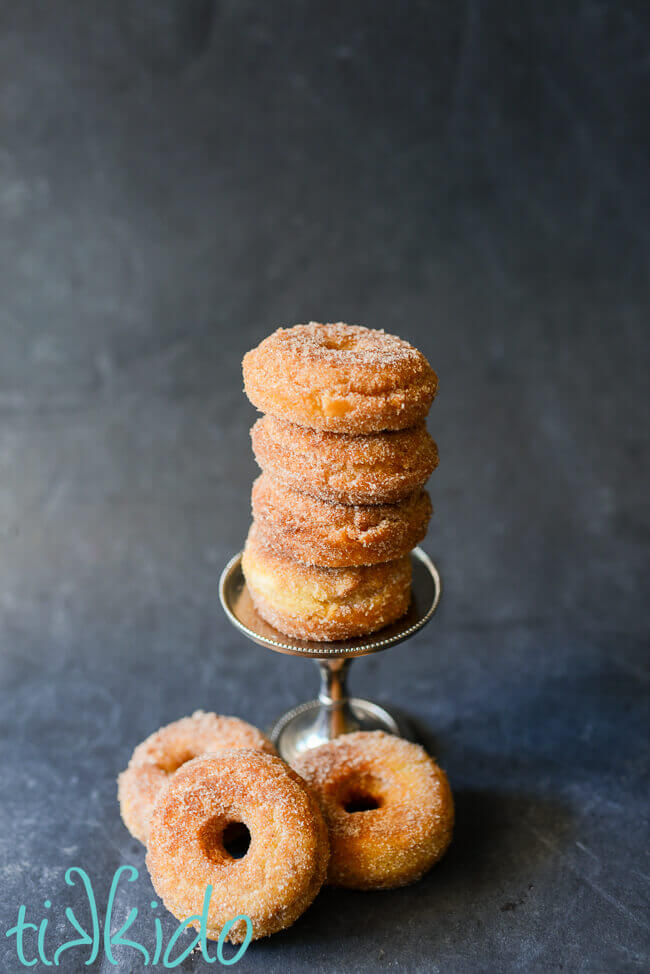 I've never been a fan of icing--too sweet for me--so cake doughnuts have always been my doughnut of choice.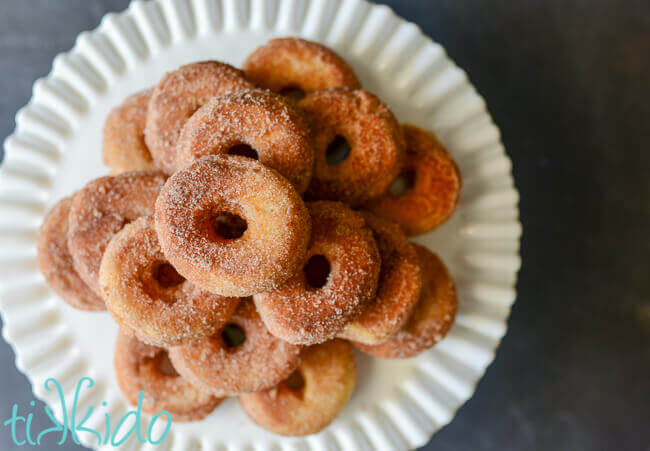 Not that they weren't also awesome covered in cinnamon sugar.  But let's be frank:  cinnamon sugar makes everything better.  What other substance can elevate mere toast to breakfast pastry status?
Cinnamon Sugar Coated Cake Doughnuts Recipe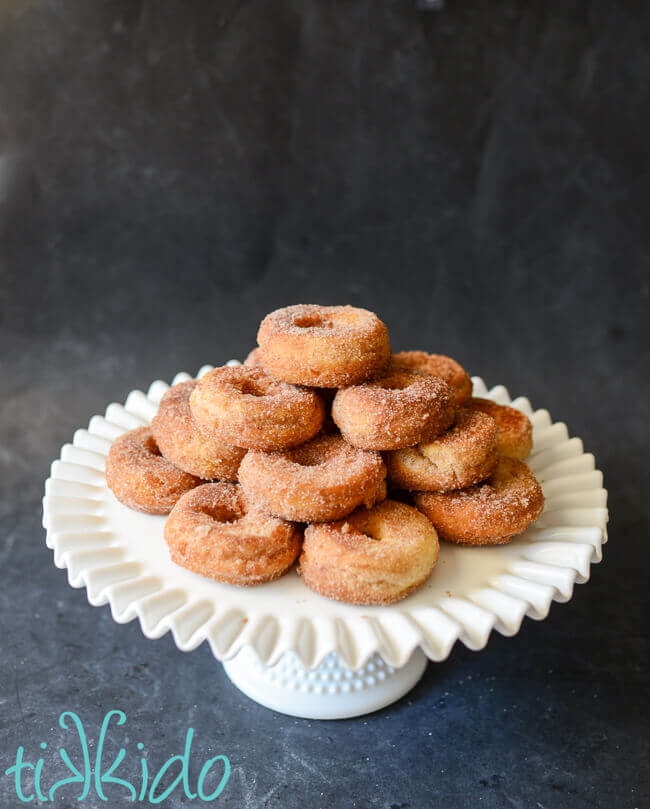 Krispy Kreme has nothing on me now.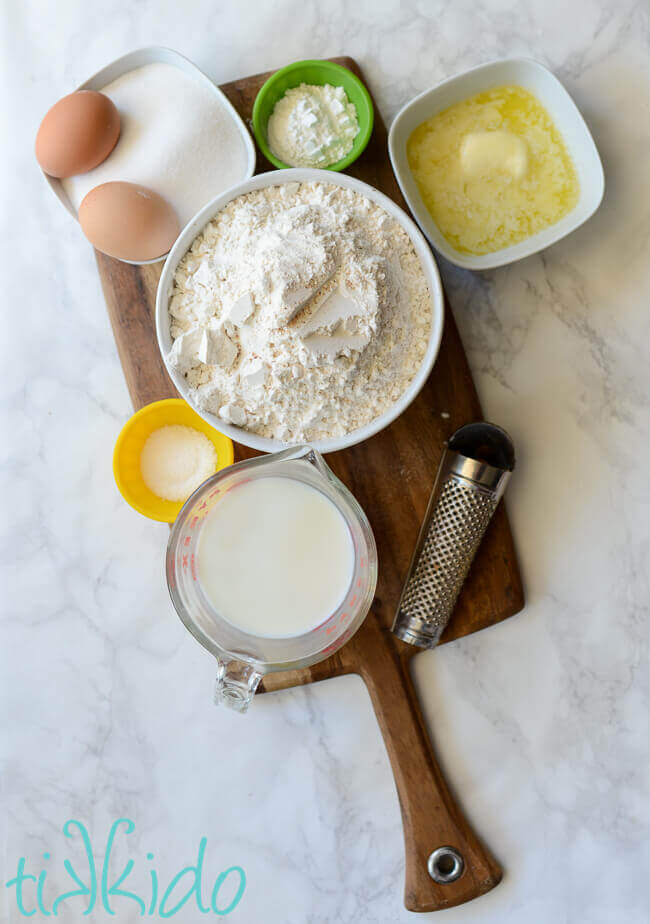 Homemade Cake Donuts Ingredients:
1 cup sugar
4 teaspoons baking powder
1/2 teaspoon nutmeg
2 eggs
1/4 cup butter, melted
1 cup milk
4 cups flour
oil for frying
cinnamon sugar for coating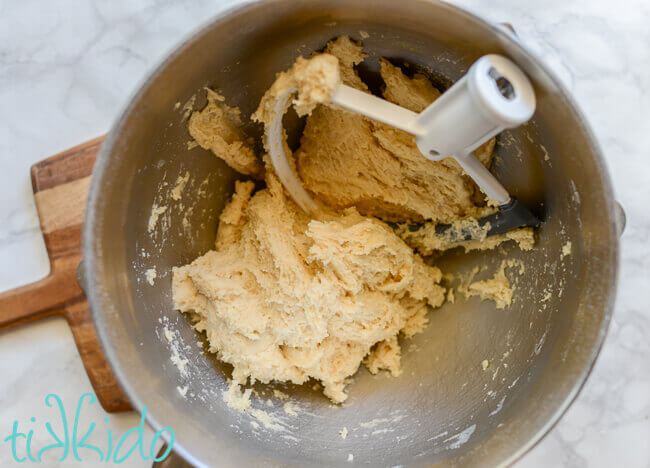 Mix ingredients together in a mixer until a thick dough forms.  Cover and let chill in the fridge for at least an hour.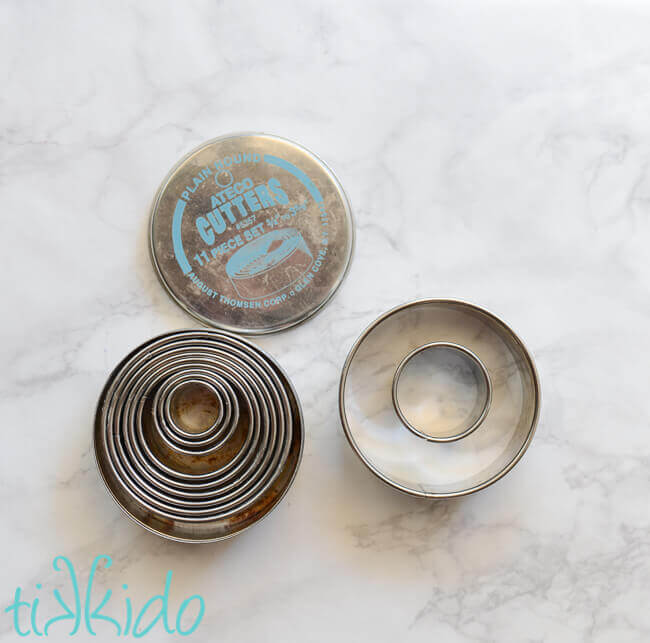 I used my favorite nested circle cookie cutter set to cut out my doughnut shapes, but they do make doughnut cutters.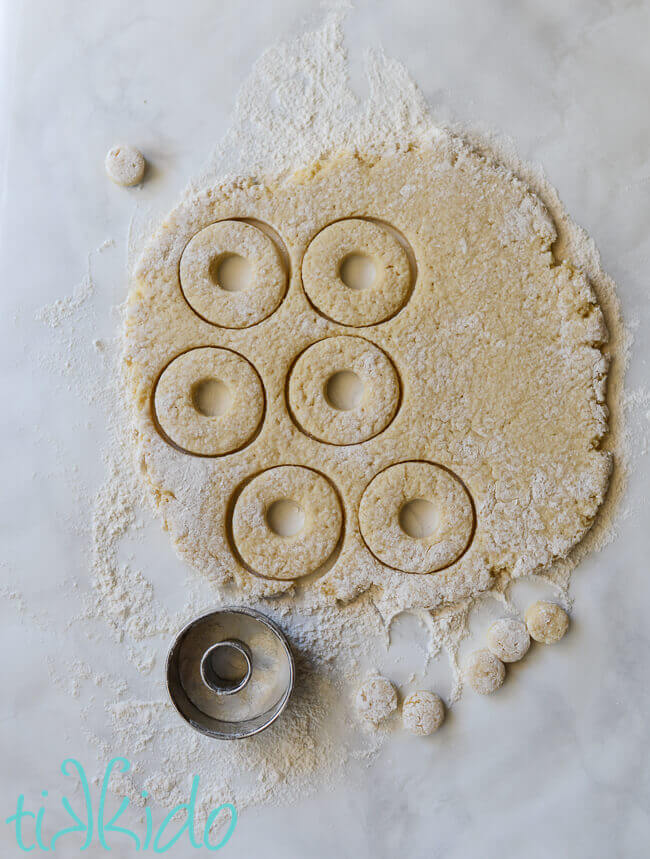 Roll the dough to approximately 1/2 to 3/4" thickness.  Cut out doughnut shapes.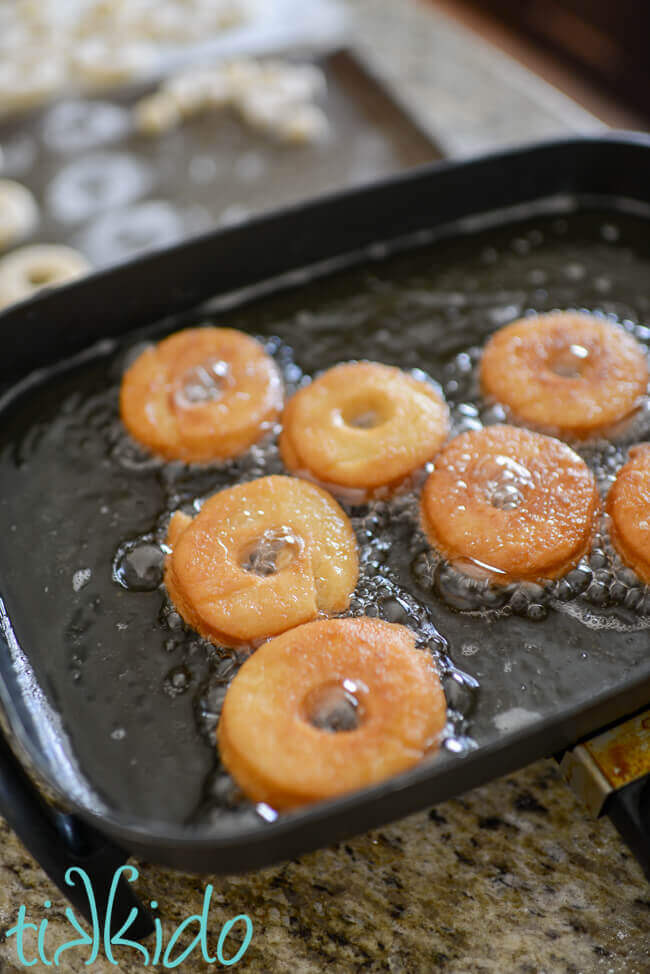 Heat oil to 375 degrees Fahrenheit, and once the oil has come to temperature, fry the doughnuts for approximately 3 minutes each (turning the doughnut over at the halfway mark).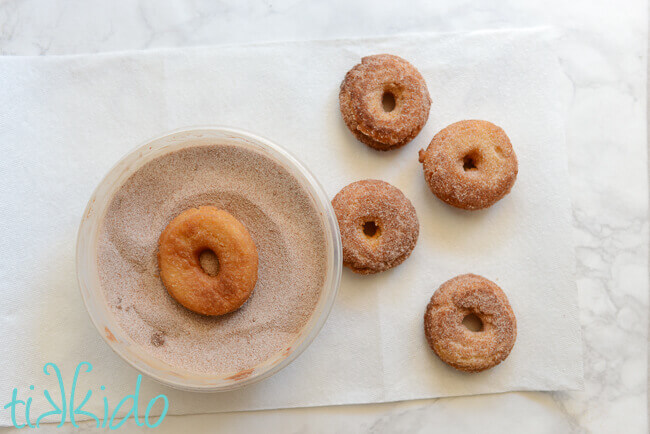 Set doughnuts on paper towels to drain off excess oil, and to cool slightly.  while still warm, cover in cinnamon sugar.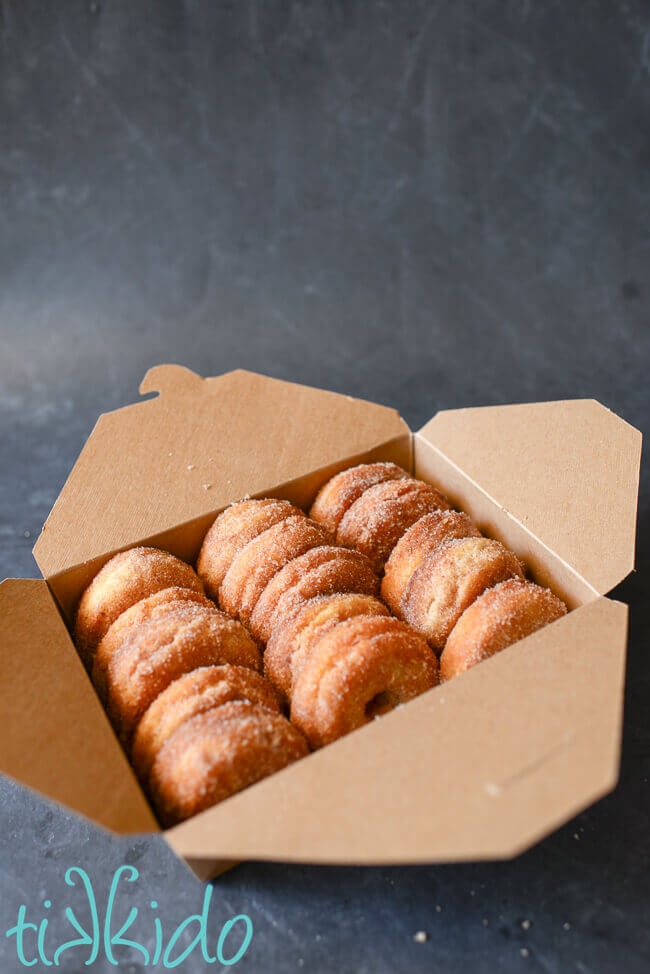 My neighbors were very happy this morning.  It's good to be friends with a blogger.  ;-)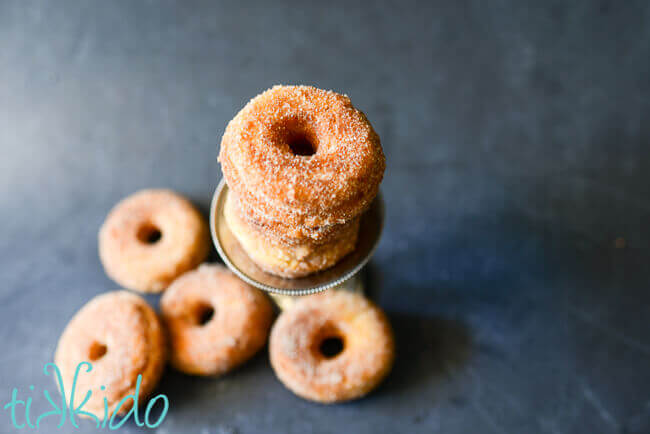 My youngest daughter likes yeasted doughnuts the best, so perhaps I'll tackle those before National Doughnut Month (June!) is over.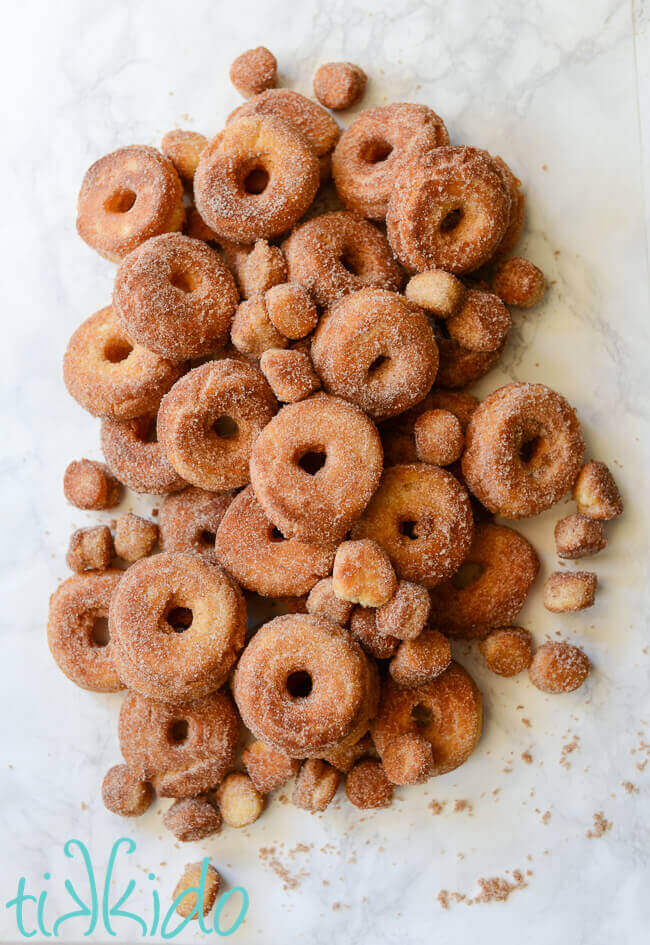 Free, Printable, One Page Cinnamon Sugar Cake Donuts Recipe:
In the meantime, check out the other amazing doughnut recipes from my friends in the Taste Creations Blog Hop:
The Freshman Cook:  Orange Creamsicle Doughnuts
An Italian in my Kitchen:  Lemon Glazed Blueberry Baked Doughnuts
Our Good Life:  Sugar Free Gluten Free Zucchini Chocolate Doughnuts
Mom Home Guide: Oven-baked Beignets