Printer-friendly version
I made these favors for a graduation party with some paper, yarn, and empty plastic cups.  I filled these graduation favors with cotton candy, but you could fill them with pretty much anything.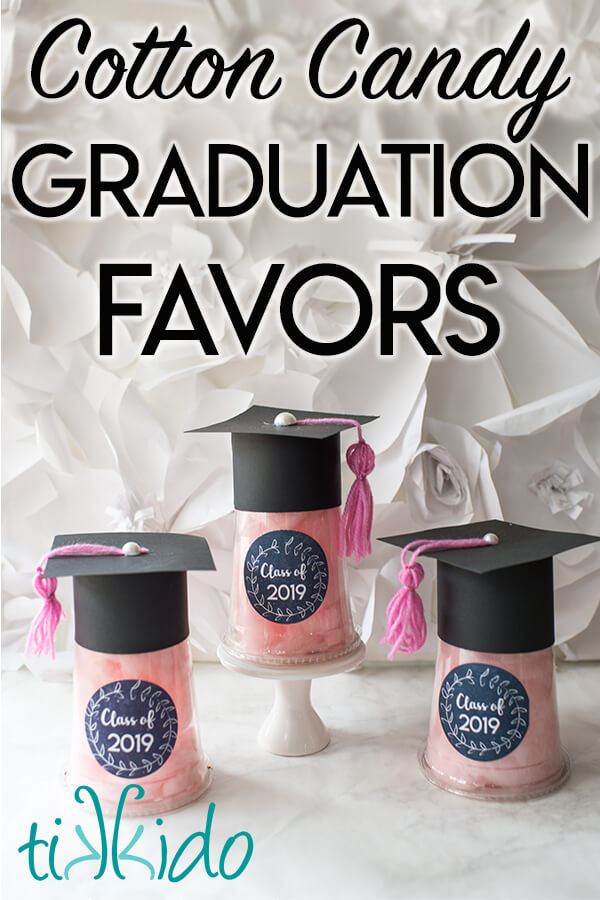 Since I was filling these graduation party favors with fluffy, voluminous cotton candy, I made them with large cups.  But you could easily make smaller versions of these favor containers if you were going to fill them with something less bulky and more expensive, like chocolates.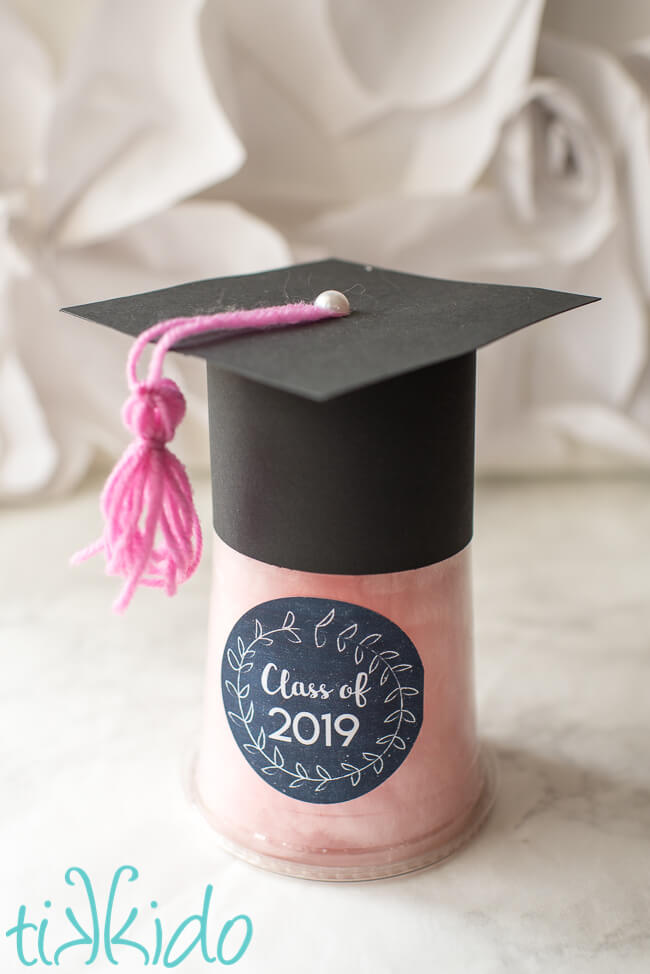 The graduate's favorite color was pink, so we used that instead of her school colors for the graduation party.  And pink cotton candy was a perfect treat to serve at this graduation party!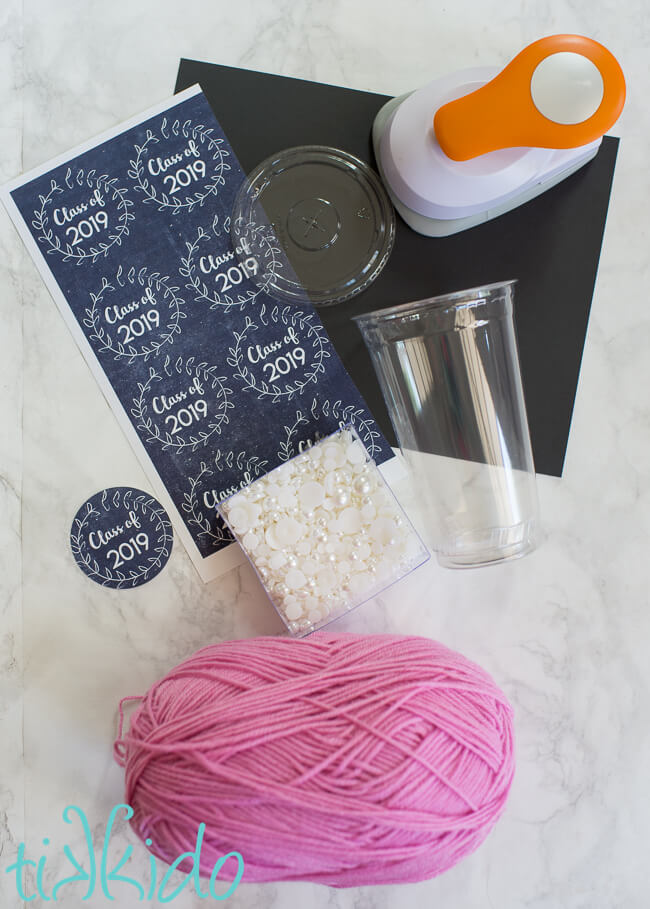 Materials for Graduation Favor Cups: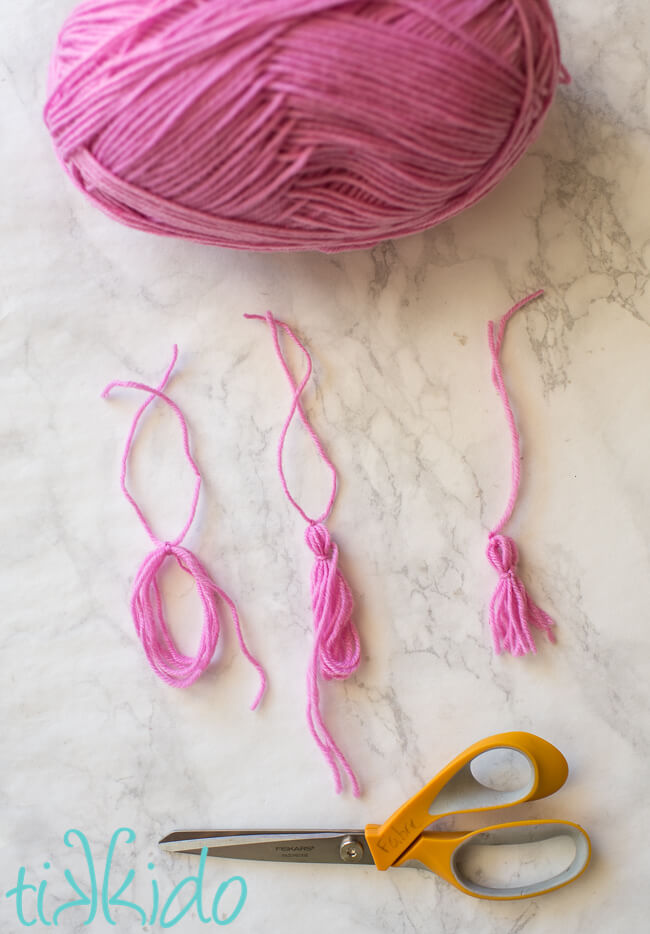 How to Make Yarn Tassels for Graduation Favors
No graduation cap favor would be complete without tiny tassels!  These were easily and quickly made with yarn.
Wind the yarn around the fingers of your hand seven times.  Use a separate 10" length of yarn to tie the loops of yarn together.
Use a third length of yarn to gather all of the looped yarn together and tie toward the top of the tassel to create the bulb of the tassel.
Use scissors to trim the bottom of the tassel to an even length.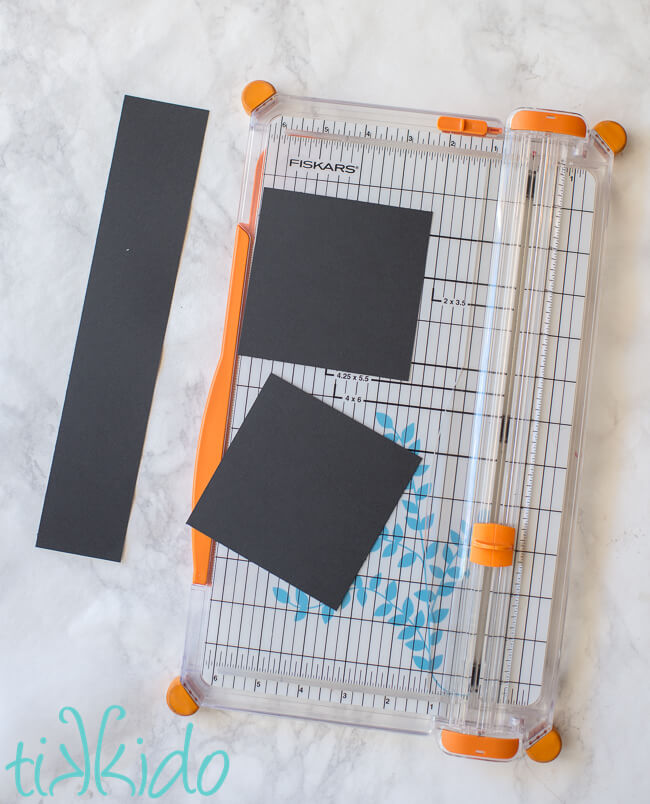 Cut a 2" wide strip of black cardstock.  It needs to be long enough to go around the narrow, bottom end of the plastic cup.  I just cut mine to the full length (11") of my piece of black paper, and had a bit of overlap.  I didn't bother trying to cut to a precise length.
Cut 4" squares of cardstock for the top of the mortarboard graduation cap.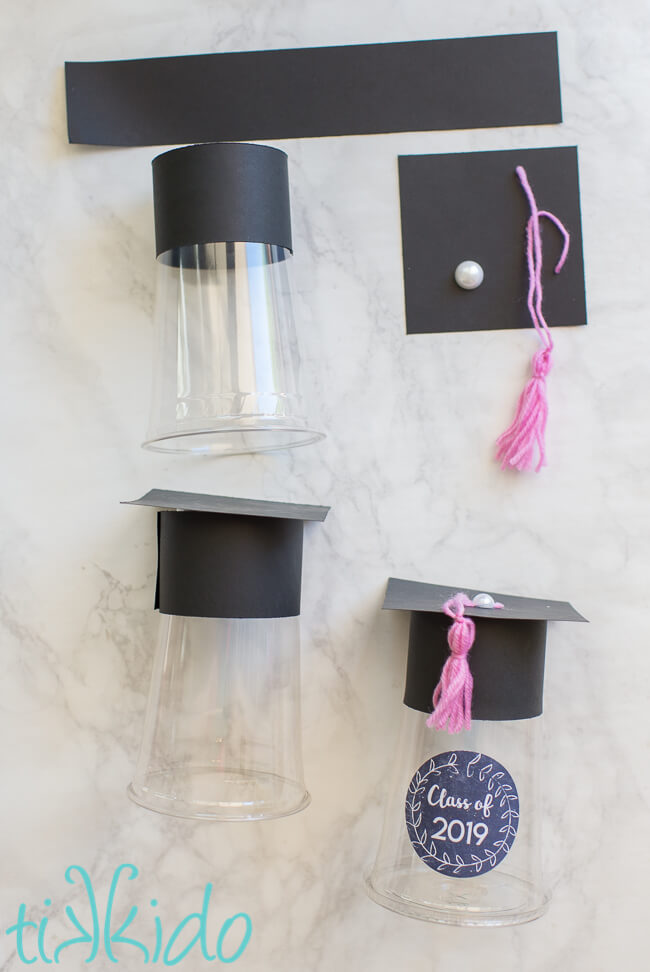 Flip the plastic cup upside down, so that the open, lidded portion is at the bottom.  
Glue the long strip of paper around the narrower part of the cup (now the top of our favor container).  Be sure to glue the strip of paper so that it tight enough to sit with the edge of the paper flush with the bottom of the cup (the top of our favor).  
Glue the square piece of paper to the bottom of the plastic cup (creating the top portion of our graduation cap).
Glue the tassel so that the tassel dangles just off of the edge of the square piece of cardstock.  Use a flat-backed craft pearl or rhinestone (or even a small circle of more cardstock) to cover the end of the yarn and give the favor a finished look.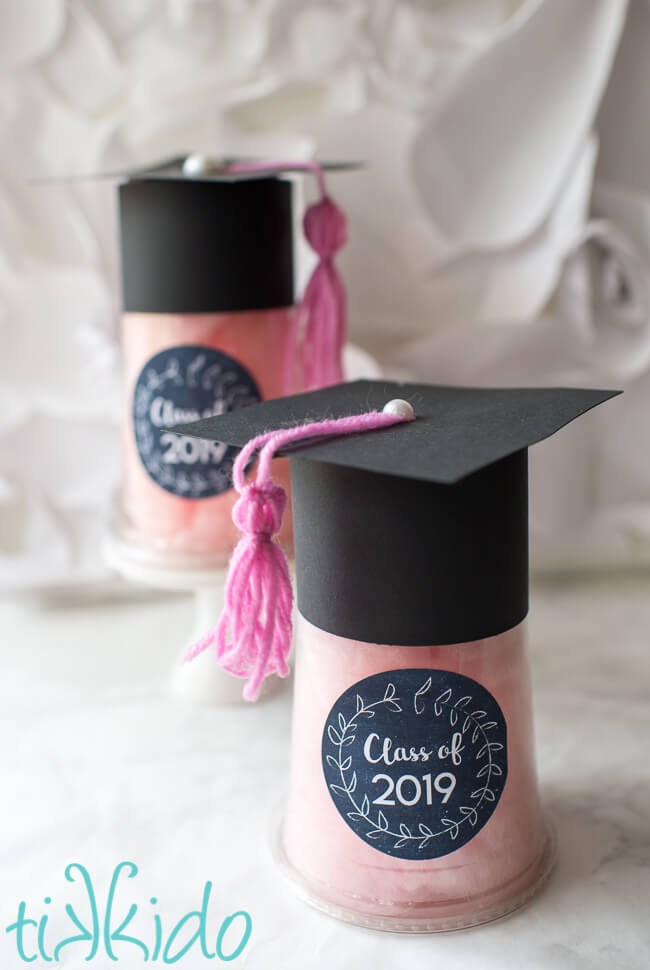 Fill the plastic cup with cotton candy.  Add a label to the cup if you wish.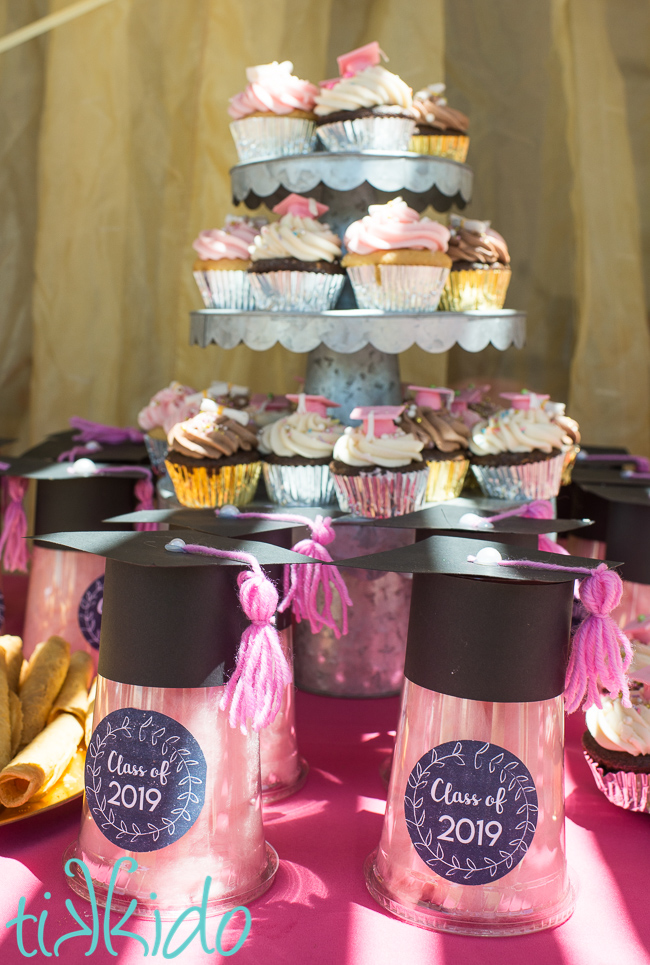 I have a cotton candy machine (this is the AWESOME machine I have), which made filling these with cotton candy easy and inexpensive.  If you don't have a cotton candy machine, popcorn would make a fabulous, bulky and inexpensive treat to fill these graduation favors.  You could even make them in school colors using my favorite Kool-Aid candied popcorn recipe! 
Other Graduation Ideas You Might Like: