Printer-friendly version
This post is part of a social shopper marketing insight campaign with Pollinate Media Group® and Brita, but all my opinions are my own. #pmedia #BritaOnTheGo
We all know that water is important, right?  Especially when you're doing an intense workout.  My favorite such activity (and now my girls' favorite activity, too!) is Irish step dancing.  I desperately hoped that they'd love Irish dancing as much as I do.  I've done it since I was a kid, and always come back to it.  It's just part of me.  I was SO hands off, the opposite of a dance mom when my oldest daughter started dancing.  "Oh, you don't want to practice?  That's cool."  All in the hopes that my daughters would love Irish dancing all on their own, and it's worked, I tell you!  My oldest daughter even asked for an Irish dancing themed birthday party a couple years ago.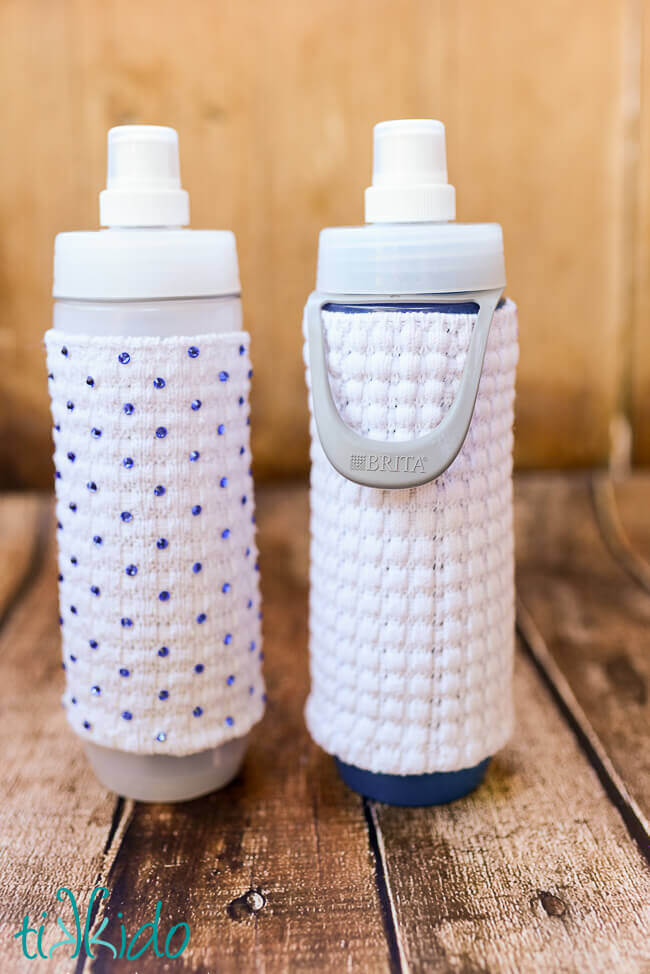 If you're not an Irish dancer, or related to one, you've probably never heard of poodle socks.  They're the bumpy, distinctive white socks that are part of the Irish step dancing costume.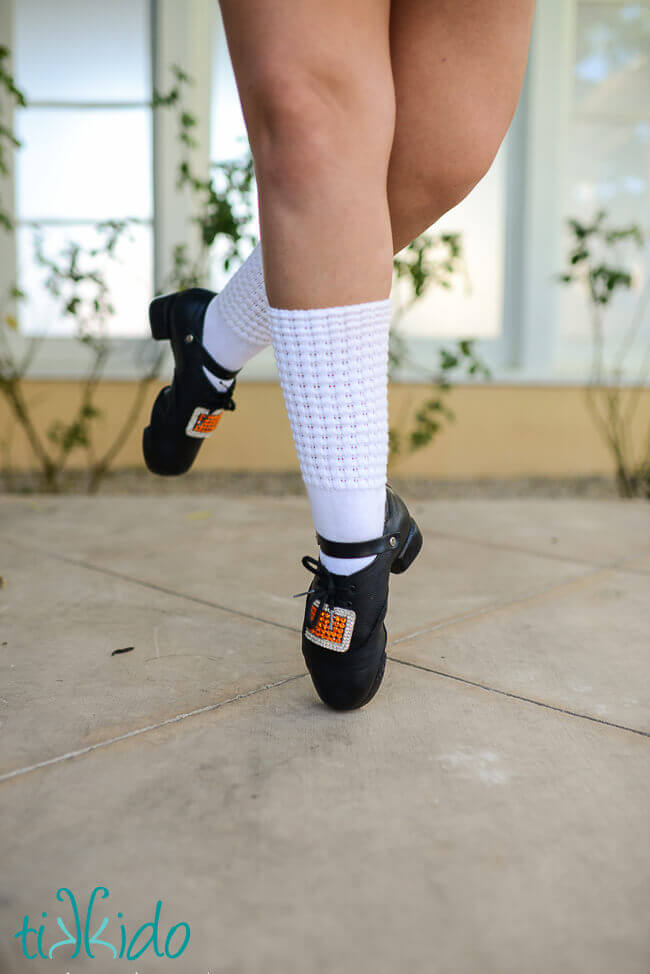 See?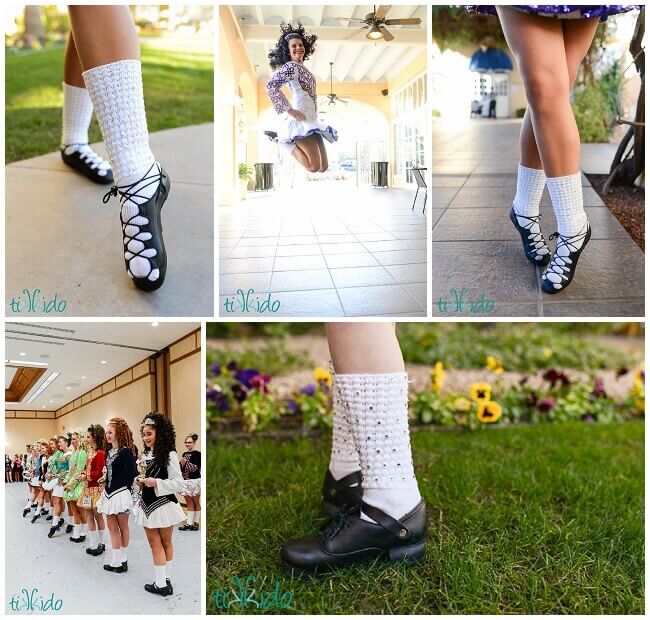 And see more?  Poodle socks.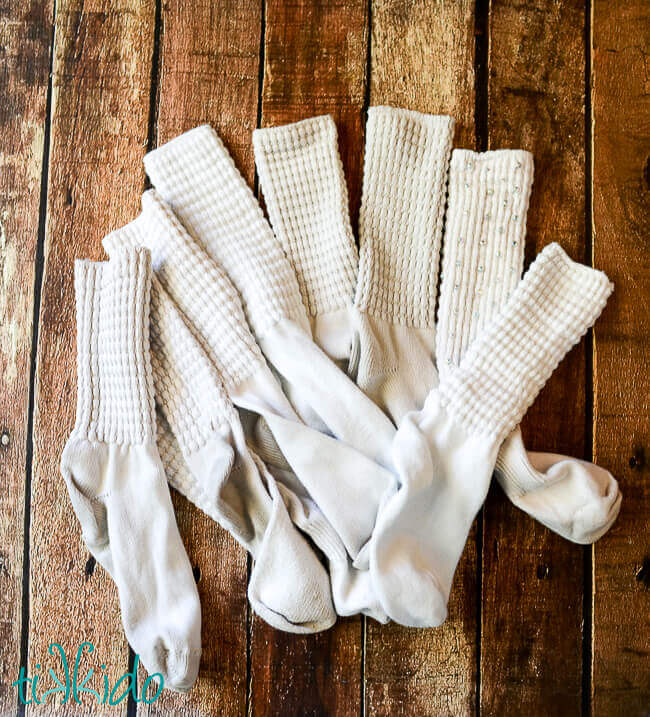 Now, this is only a very small part of our collection of poodle socks, because despite the fact that we have an absurd number of poodle socks in the house, every time we go to a feis (say FESH, an Irish dancing competition), we can never find two socks that actually match.  They're slightly different lengths, one has sparkles, one has rhinestones, one isn't as white as the other (I'm really bad at laundry).  We end up throwing up our hands and just buying a brand new pair of poodle socks from the feis vendors every time.  Every.  Single.  Time.  So what's a gal to do with a massive collection of slightly mis-matched socks?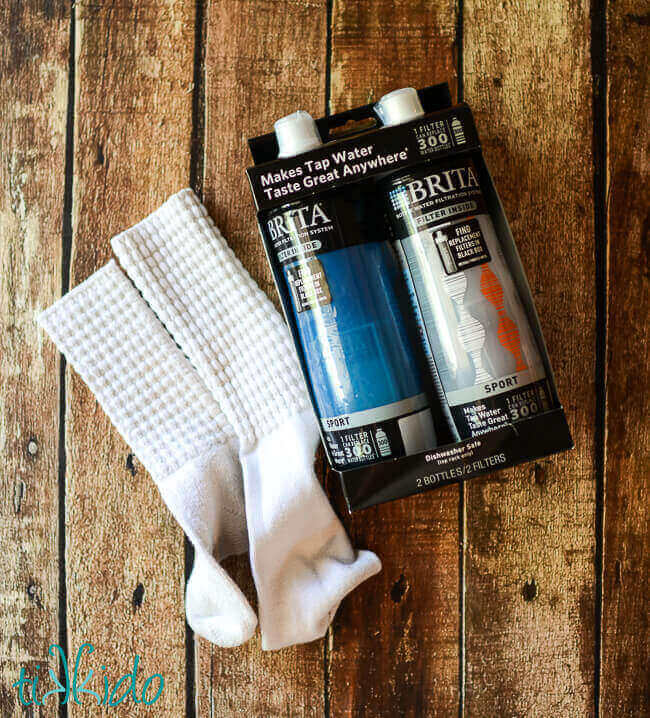 I came up with one cool idea, at least!  My girls are so picky about water.  They drink it, but they only like nicely filtered water.  They're used to the reverse osmosis filter we have in the house, and turn up their nose at the (admittedly not fabulous) municipal tap water.  But staying hydrated is so important when you're doing an intense athletic activity--and Irish dancing definitely is that.  So we were all so excited to find these awesome Brita water bottles with an integrated filter inside the water bottle!  And in a two pack, too--how perfect for my two girls?  (I can't do something for one and not the other).  I found these at Walmart, but not in the section with the other water bottles; it was in the hardware area where you find the other Brita products and filters.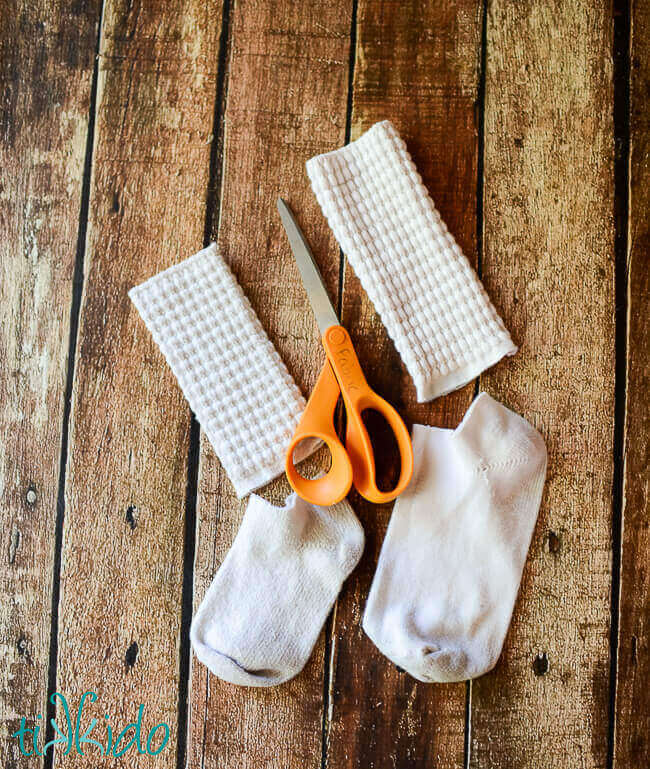 The bottles are already perfect for long practices at the Irish dance studio, where they sometimes run out of water and my girls have to resort to tap water.  But I decided to make them even more fun for Irish step dancing by turning some of our old poodle socks into bottle cozies for our new Brita filtered water bottles.
It's an incredibly easy, no-sew project.  I just cut off the top portion of the sock, and "hemmed" it using some hot glue.  I use hot glue for everything.  I'll bet you could sew it, but...I use hot glue for everything, remember?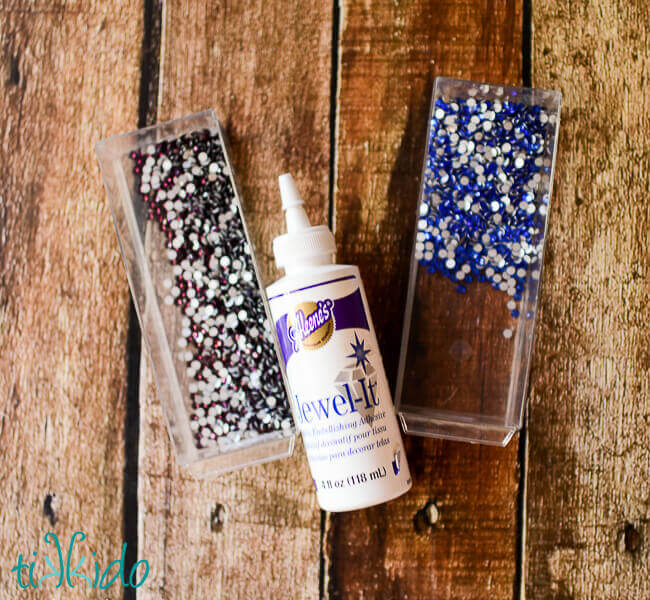 Because Irish dancers are all about the bling, I added some Swarovski rhinestones to one of the bottle-cozies, too.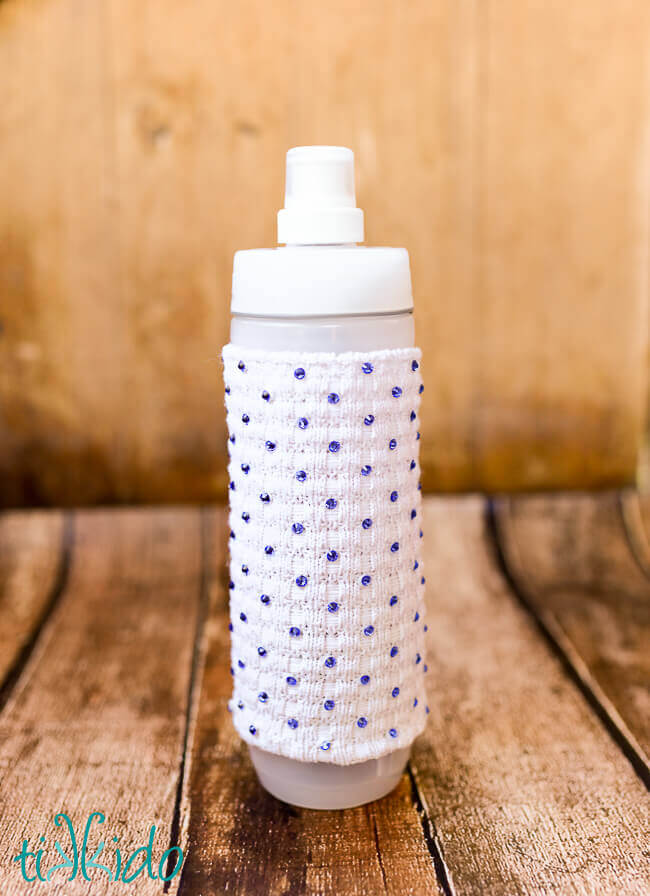 Yay, sparkle!  My girls can't wait to take their new bottles to the Grand Canyon State Feis next weekend!  
I made this with my Irish dancer girls in mind, but wouldn't it be awesome with old soccer socks, too?  A favorite pair of ballet legwarmers?  So many possibilities!