Printer-friendly version
Michaels sent me some of their beautiful new large paper flower kits to try out recently, and I was so excited to give them a try.  If you've been reading this blog for a while, you'll know that I'm an absolutely sucker for paper sculpture, and paper flowers in particular.  I did my first big paper flower installation back in 2011 for the Secret Garden Baby Shower.  I've used paper flowers for creative gift wrapping.  I've used paper flowers instead of tablecloth overlays.  Paper flowers are clearly a thing with me.  So when I saw the red, white, and blue poppy flower kits Michaels sent me, I immediately knew I wanted to make something special for Memorial Day.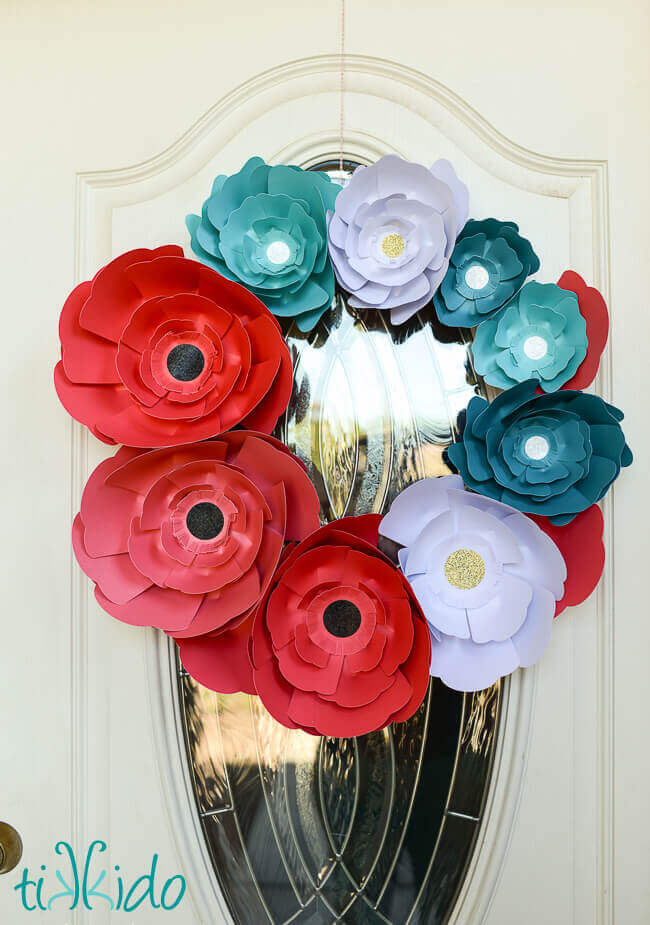 Memorial day marks the beginning of summer, sure.  We'll cook out and spend the afternoon at the pool.  But I am also intensely mindful of my father's military service, of my grandfather's as well, and of the sacrifices the family members made to support their service to our country.  These paper poppies are a perfect visual reference to In Flanders Field, and all of the sacrifices made by so many who have served in the military to keep the rest of us safe.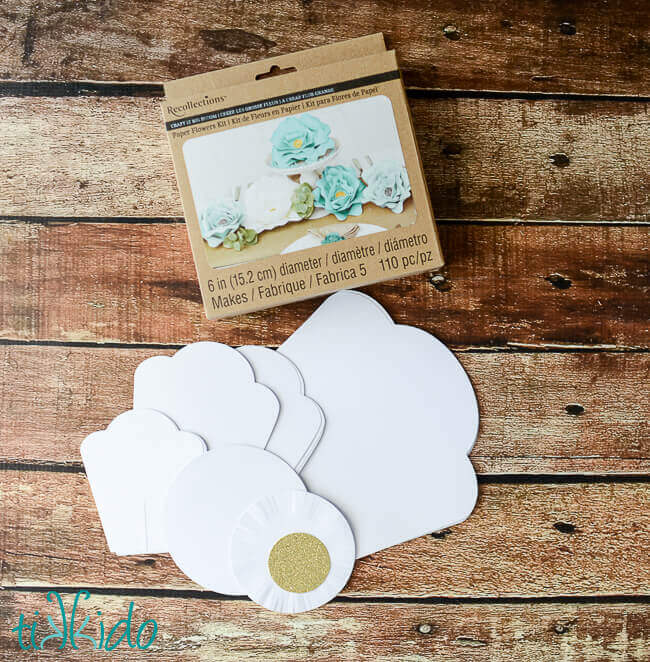 The paper flower kits are incredibly easy to assemble, and come with simple instructions.  The flowers were put together in a flash with either some double-stick tape or a glue gun.  Both worked beautifully.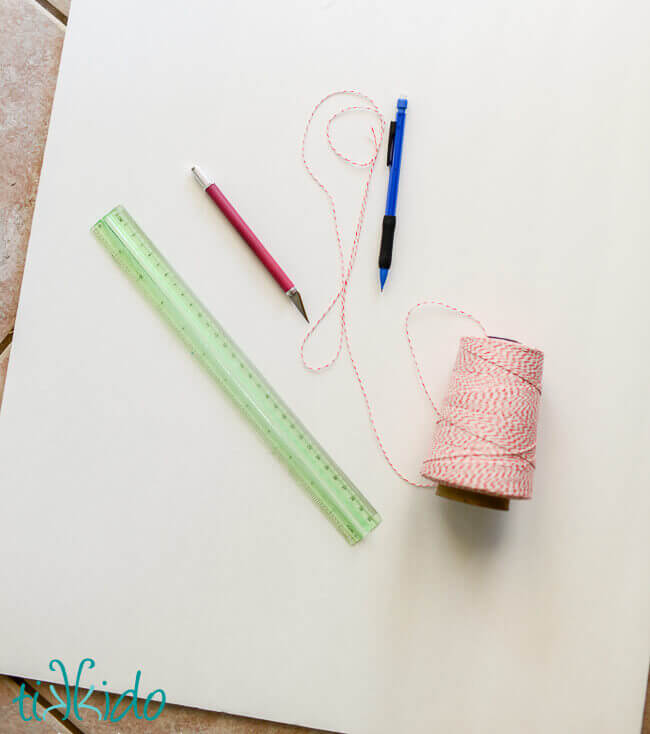 I knew I wanted to make a wreath for our front door, but I didn't have a wreath form sitting around.  I did have a piece of foam core board, however, and I figured that would be perfectly appropriate to use as the foundation for my paper wreath.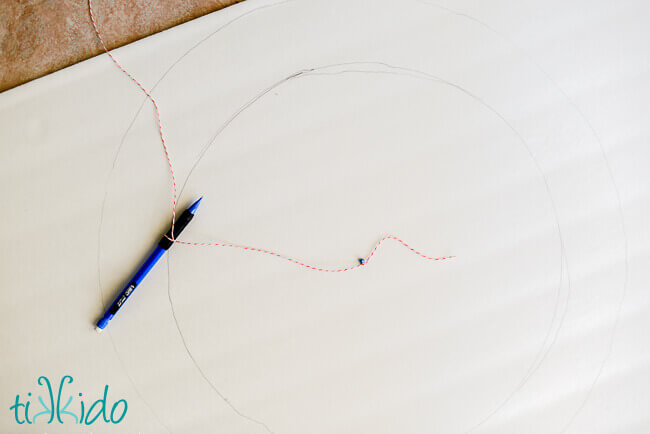 I made a crude compass with a pencil and some string to mark my wreath form circles.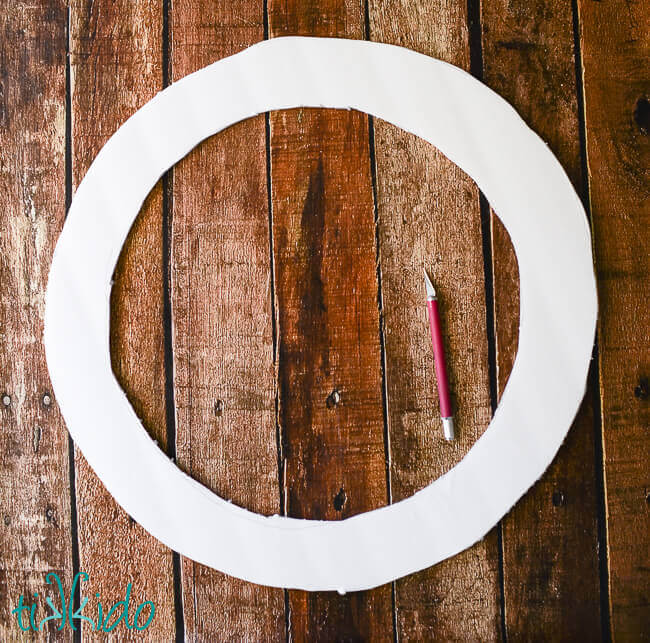 And I cut it out with a craft knife.  The cuts don't have to be neat and perfect, because it's all getting covered up by the flowers, anyway.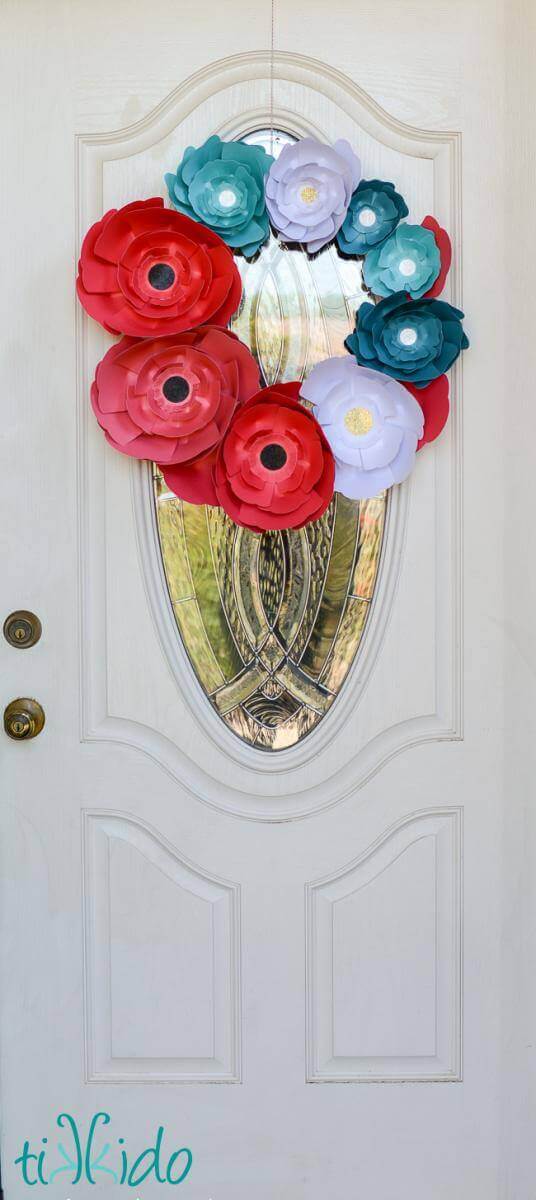 Arrange the flowers on the foam core base, and glue them down.  Voila, a beautiful, meaningful Memorial Day wreath for your door.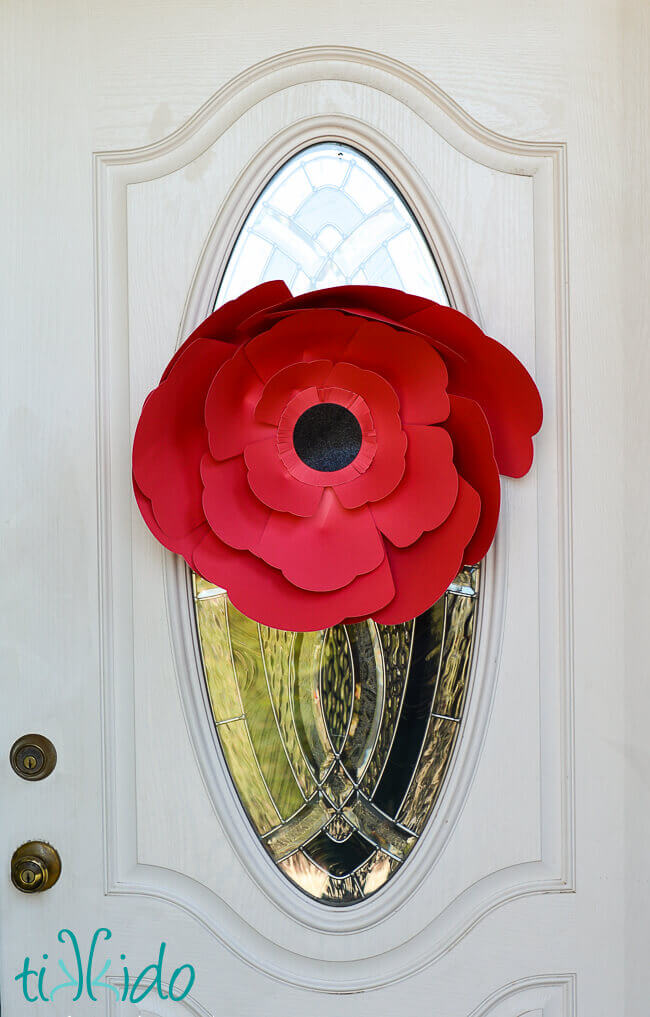 I also absolutely loved using a single large paper poppy on the door!  I can't decide which one I want to hang today, in fact.  Which is your favorite?
I was compensated by Michaels for this post, but all opinions, ideas, and projects are mine.