Printer-friendly version
This tutorial and the video tutorial will show you how to make ghost cupcake toppers.  These edible ghost cupcake toppers can be made from gum paste or fondant. 
These gumpaste ghosts are so easy and fast to make!  And I always love an edible cupcake topper.  They're a perfect beginner project for making amazing Halloween cupcakes.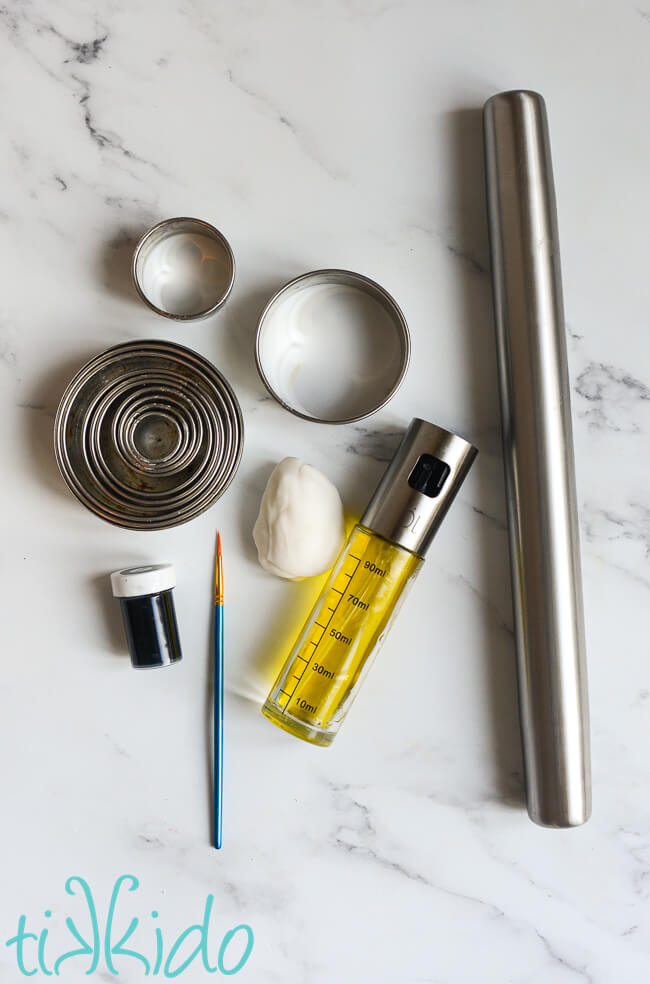 Materials for Making Ghost Cupcake Toppers: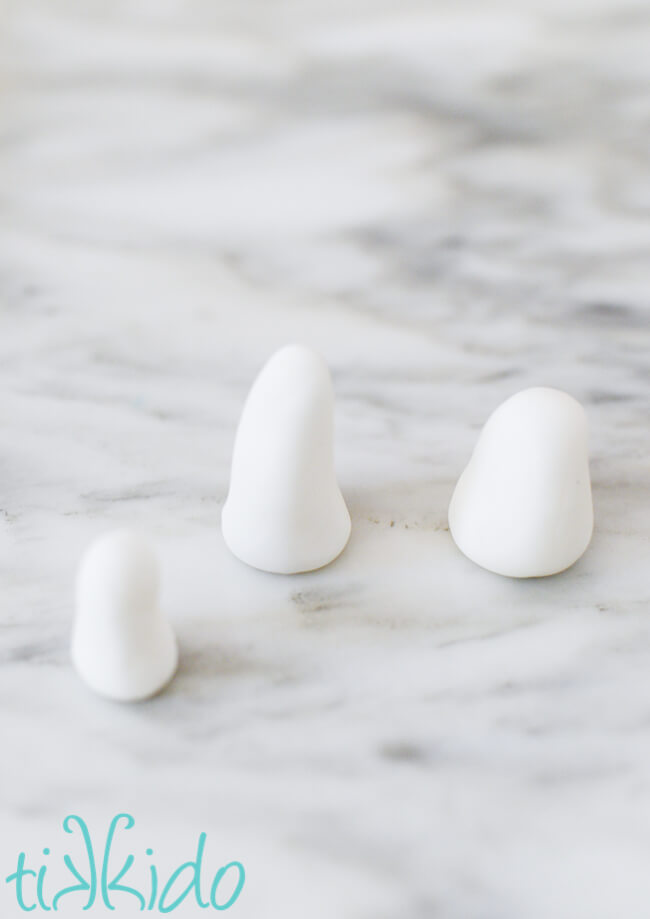 Pull off a lump of gum paste or fondant, and roll it into a ball, then elongate the ball and press one end on your work surface to create a flat bottom and a vaguely ghost-shaped edible base.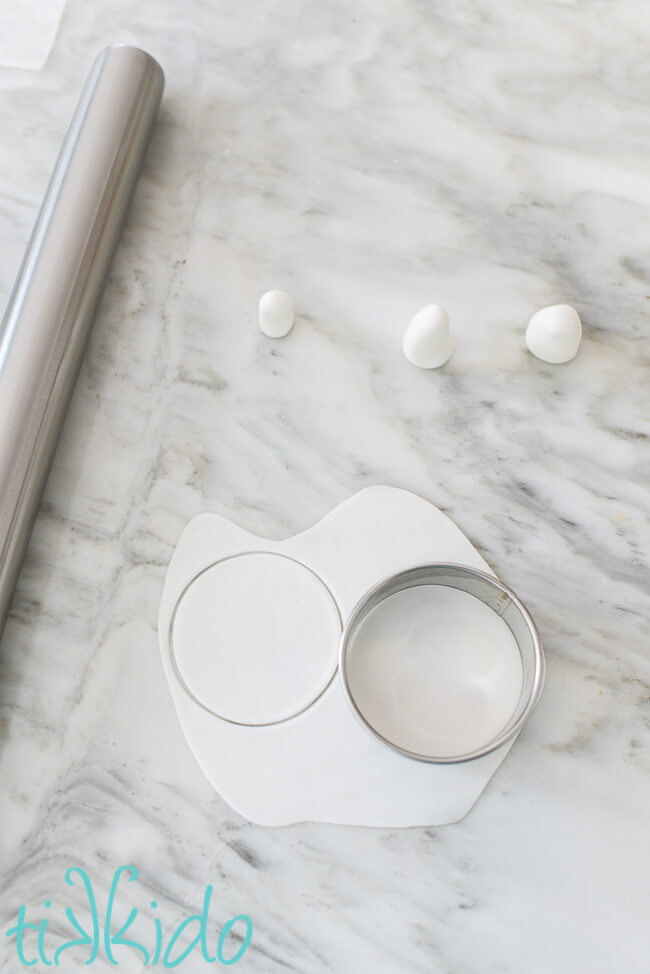 Coat your work surface with a light coat of oil.  I just use the olive oil in my sprayer--the same one I use for cooking.  You can use any oil.  
You can also use cornstarch to prevent the gum paste from sticking, but I find that using oil keeps the material plyable and doesn't discolor the gum paste (not that it's an issue with white ghosts!).  I pretty much always use oil over cornstarch when doing gum paste work.
Roll out a portion of the gum paste or fondant and cut into a circle.  I used my round cookie cutters, but if you don't have a set, use a glass, or just freehand the shape with a sharp knife.  There's no reason this has to be a perfect circle.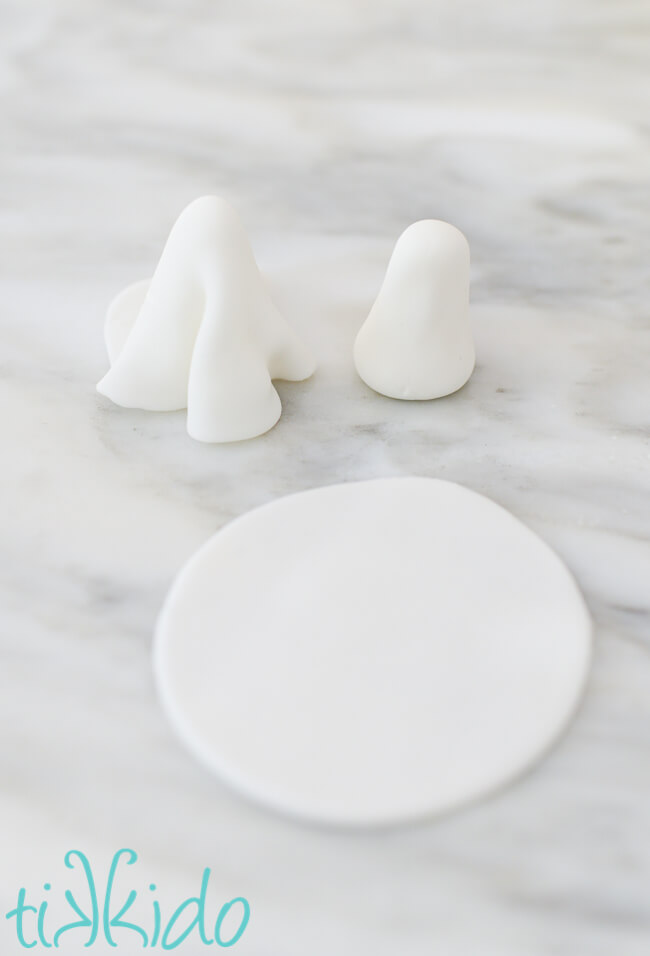 Cover the base shape that you made earlier with the circle of gum paste you've cut out.  Ta-da--instant ghost!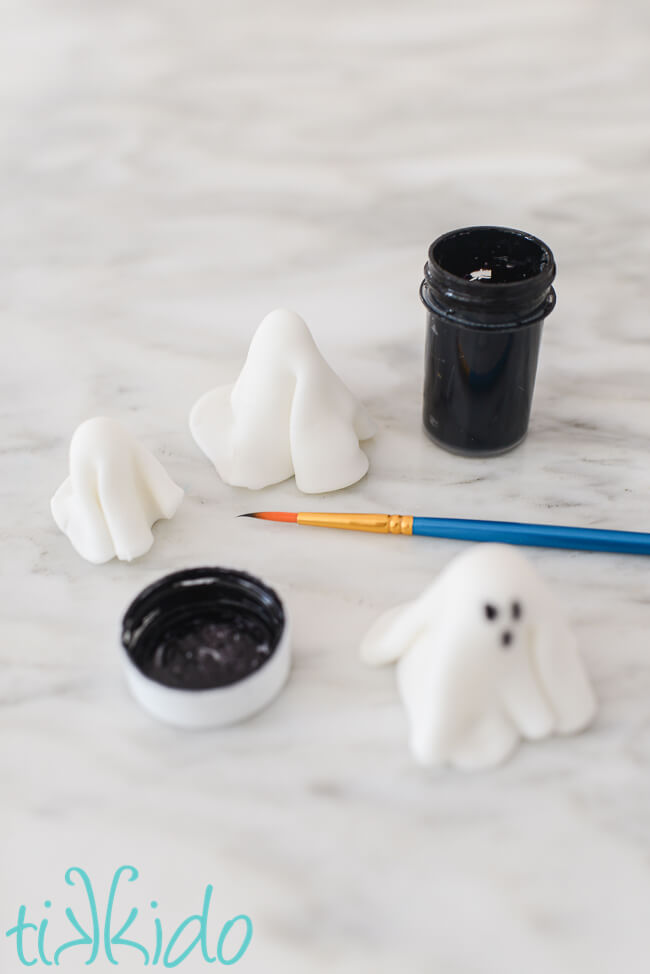 Use a food-safe, fine paintbrush to paint eyes and a mouth on the ghost cupcake toppers.   Black food coloring thinned with a little bit of vodka makes a brilliant edible paint.  (Don't worry, when it dries, there's no alcohol left behind.)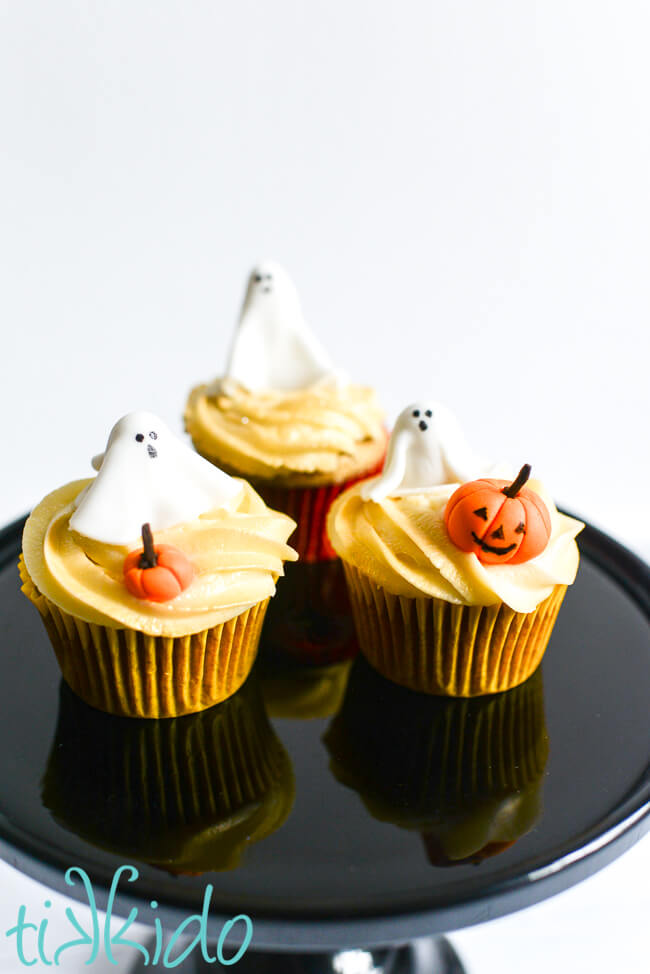 Don't they make the most darling edible ghost cupcake toppers?  Especially when paired with some adorable gum paste pumpkins.  Happy Halloween!
Other Halloween Cupcakes You Might Like