Printer-friendly version
These gum paste pumpkins are SO easy to make, and look amazing!  I love edible cupcake toppers, and if you're looking for a super easy, incredibly cute edible cupcake topper for fall and Halloween cupcakes, look no further.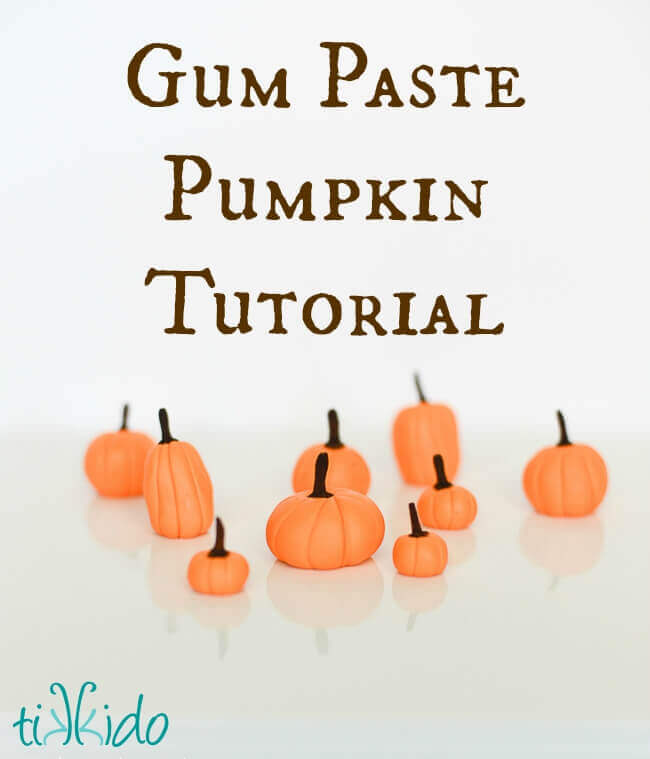 They only take a few seconds to make each one.  Really. Can't beat that, right?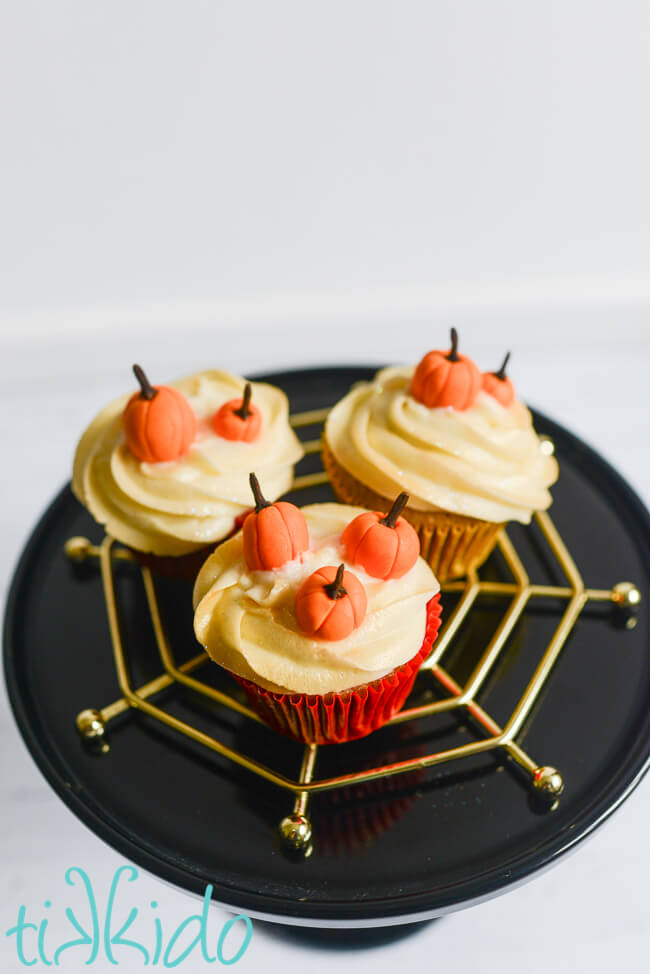 You can also easily use this technique to make fondant pumpkins.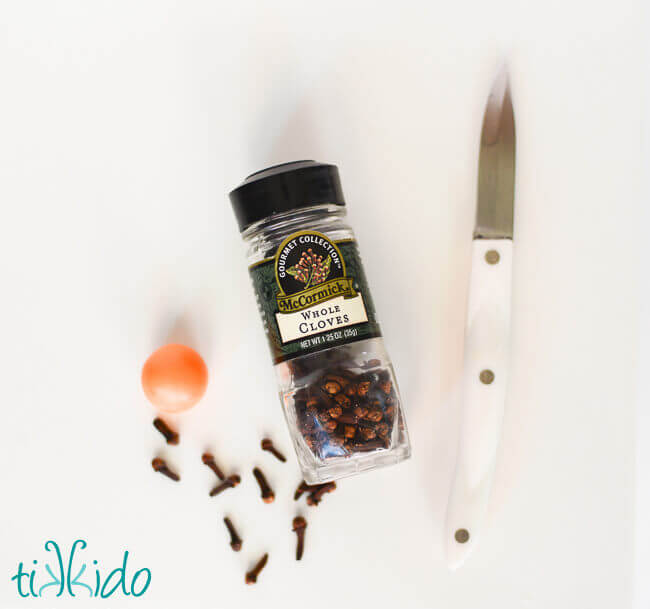 The secret to making these easy gum paste pumpkins?  Use whole cloves for the miniature pumpkin stems!
Materials for Making Gum  Paste Pumpkin Cupcake Toppers: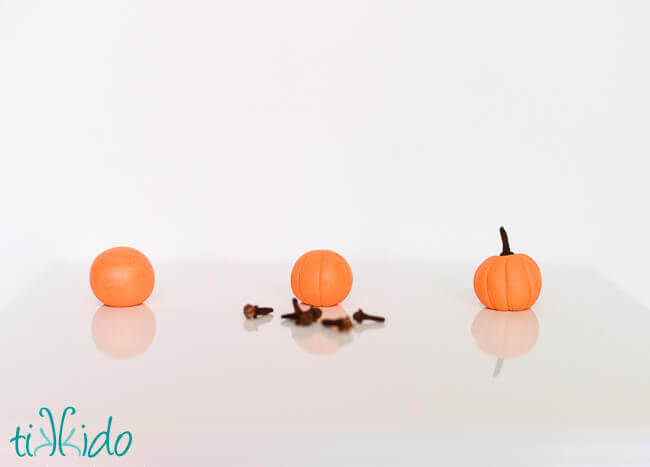 Color the gum paste using orange gel food coloring (I like Americolor brand) and roll a small portion into a ball.
Use a paring knife to score lines in the orange ball of gum paste.
Stick a whole clove, ball end down, into the top of the pumpkin. I like to get the clove a little wet with either vodka or water so that it will activate the sugar in the gum paste and, when it dries, glue the miniature pumpkin stem in place.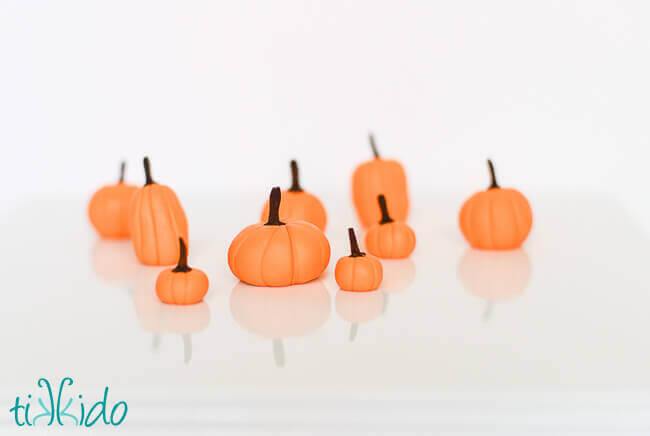 Make them in a variety of sizes and shapes.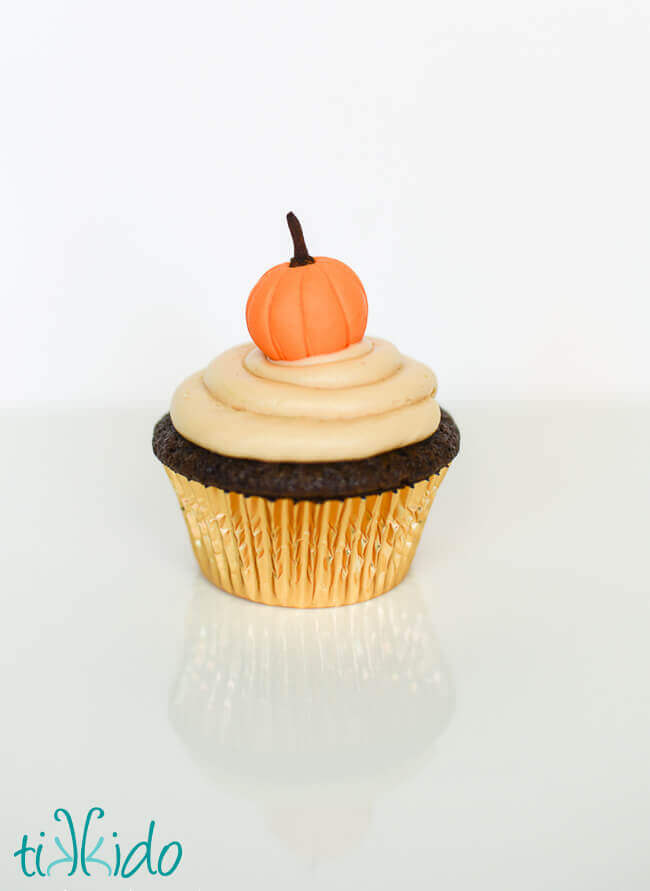 Stick them on top of cupcakes.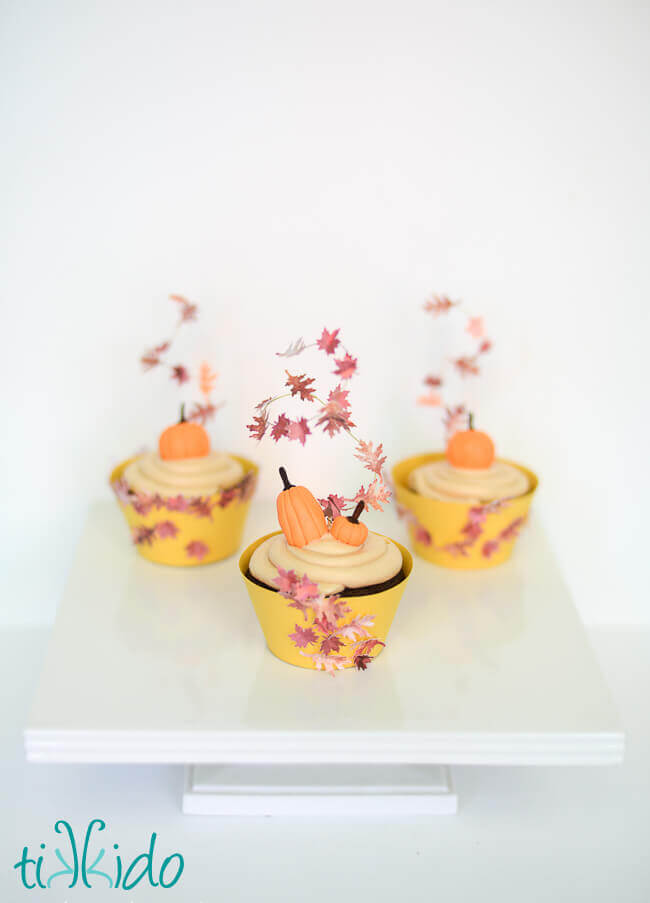 Stick them in the middle of whirling fall leaves, and in a fall leaves cupcake wrapper.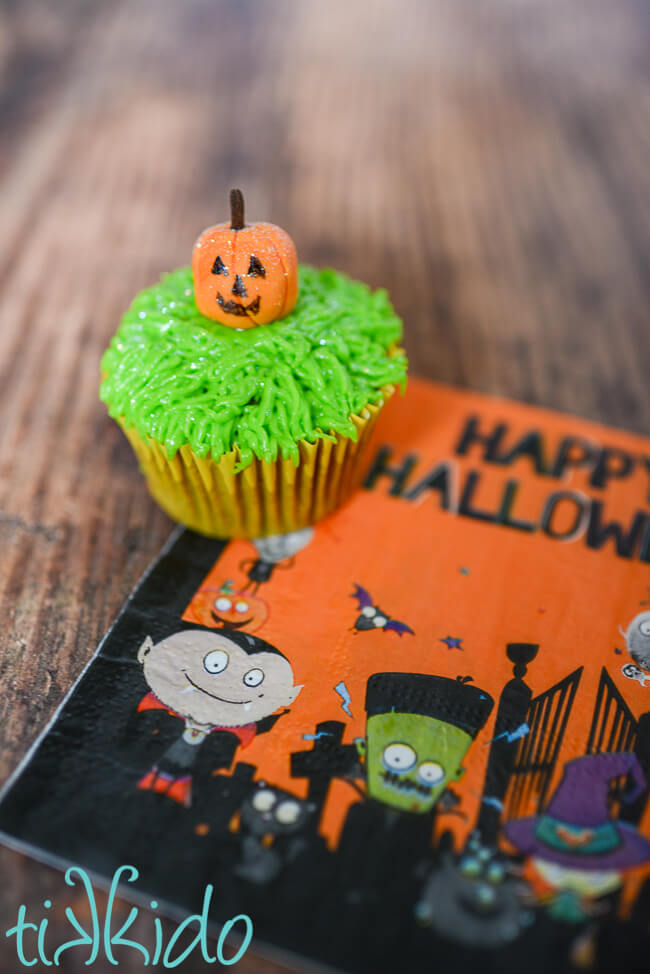 Paint a face on the pumpkin cupcake topper with food coloring and turn the tiny pumpkin into an adorable, itty bitty jack-o-lantern!  It looks perfect on a cupcake topped with icing piped with a grass tip.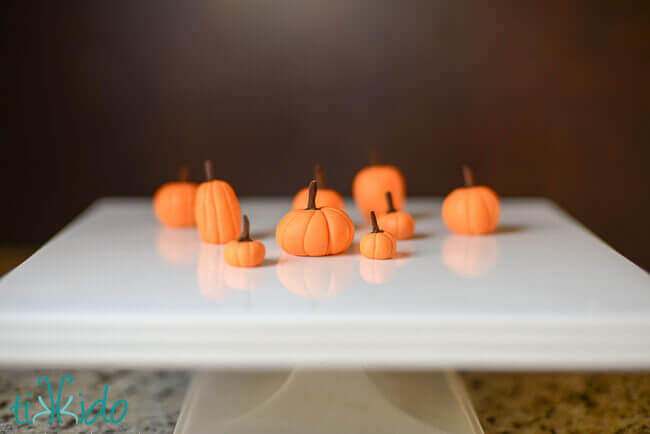 Make a whole pumpkin patch for a cake! Put them on top of rice krispie treats!  You'll want to decorate everything with these easy little pumpkin cuties.
Other Fall and Halloween Cupcake Ideas You Might Like: