Printer-friendly version
Spring is officially here!  And whether or not it feels like it where you live, these spring garden easy pudding parfaits with chocolate carrots growing in oreo "dirt" are sure to get you in the spring spirit.  Chocolate pudding is delicious, and pudding parfaits, layered with crushed oreo cookies and chocolate Cool Whip topping, are irresistable.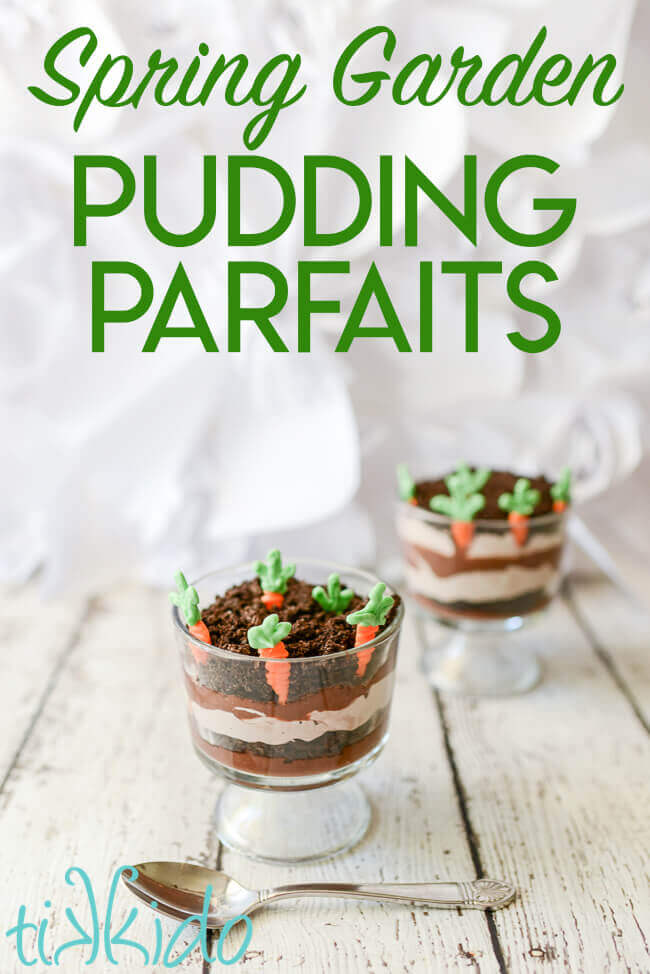 I came up with the idea for these carrot garden pudding parfaits when I had leftover chocolate carrot cupcake toppers from my carrot cake cupcakes.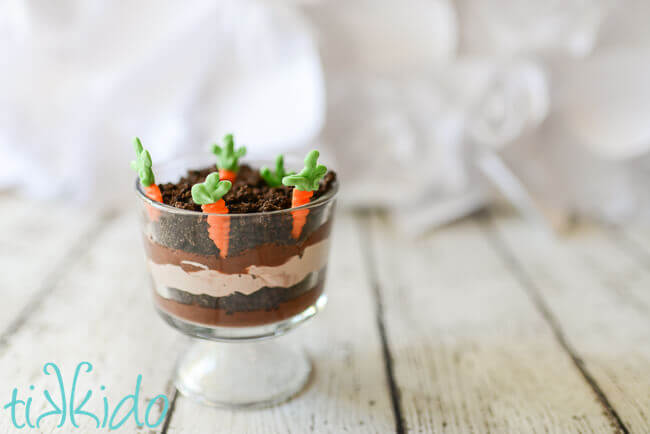 They were too cute to waste!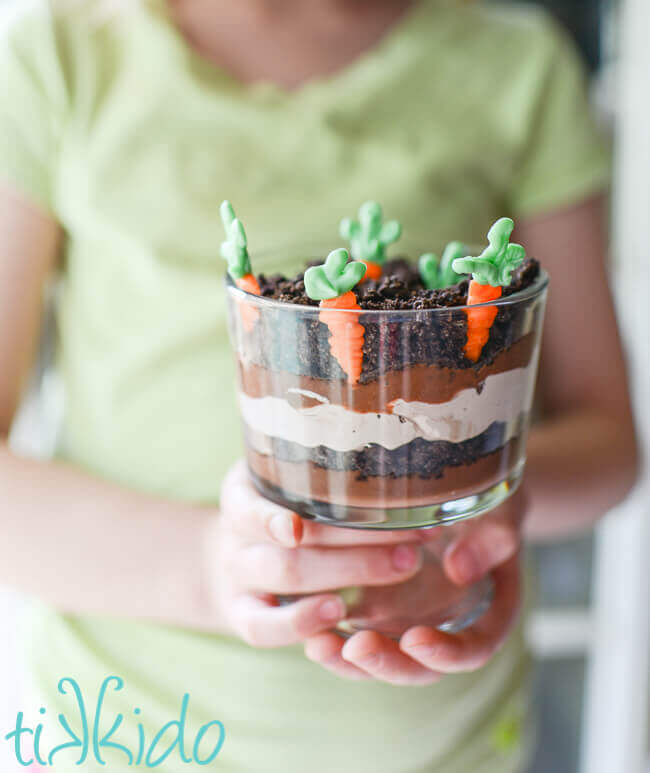 The parfaits are easy enough for kids to make, too.  My daughters are on spring break right now, and my eight year old has been having a lot of fun learning how to cook and make some things on her own.  Macaroni and cheese, Jello, and now these pudding parfaits.  She's having so much fun, and I love seeing her confidence in the kitchen grow.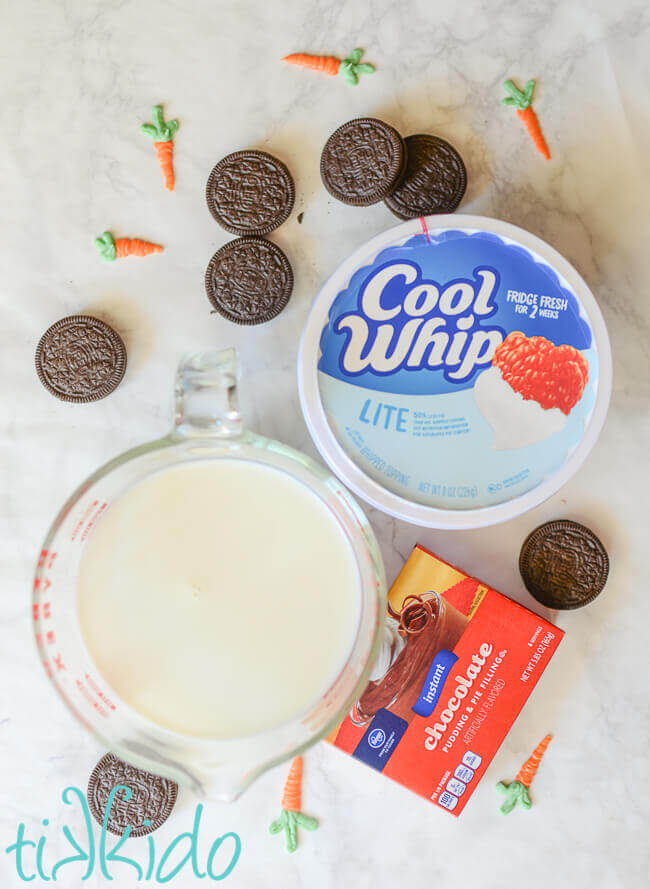 Ingredients for Spring Garden Pudding Parfaits:
Oreo cookies, crushed
chocolate pudding, prepared
Cool Whip, thawed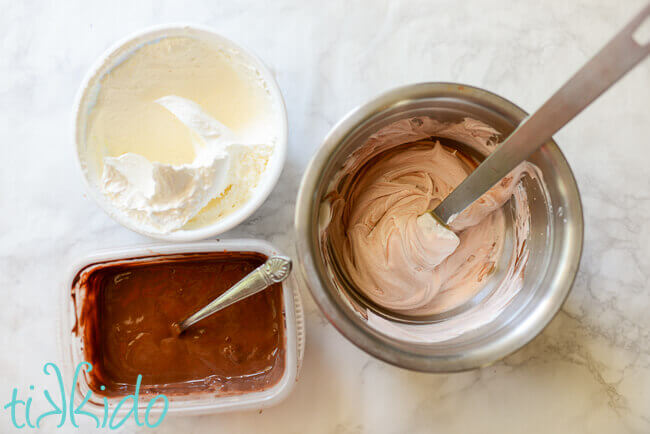 I didn't want the stark white of plain Cool Whip in my pudding parfaits, since I wanted it to look like layers of dirt in the cup, so I mixed a few spoonfulls of my chocolate pudding in with some of the Cool Whip.  Voila, instant chocolate Cool Whip.  Do they make such a thing?  I don't know, I didn't even check.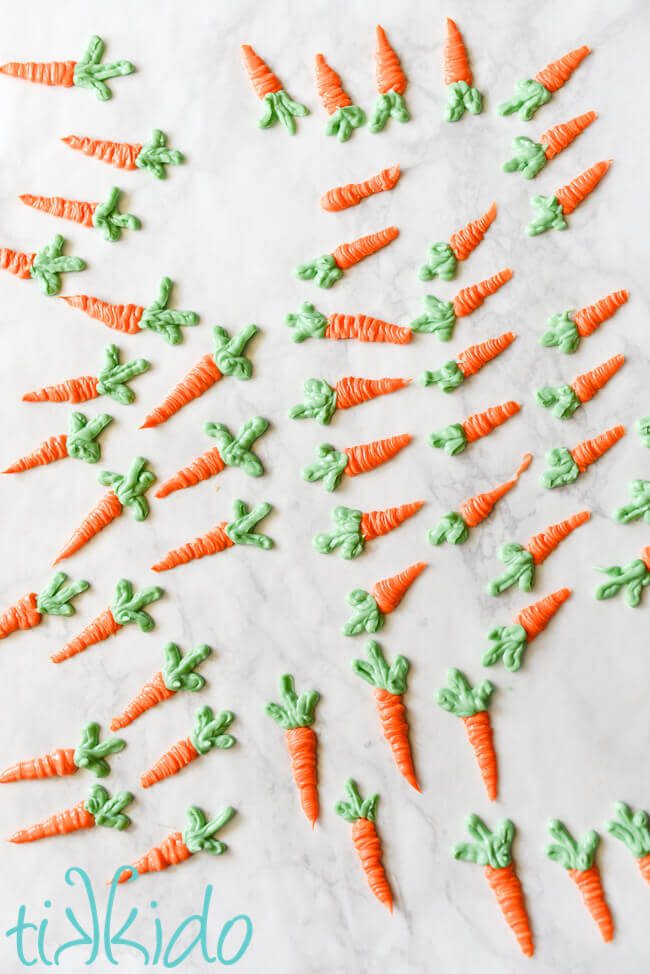 Check out my chocolate carrot edible cupcake topper tutorial for all the details on how to make these cute little edible garden embellishments for the parfaits.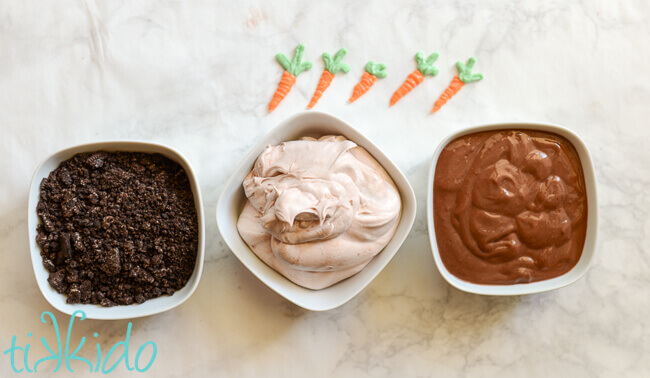 Before assembling the parfaits, you'll need to prepare and chill the chocolate pudding, mix some of it with the Cool Whip to make chocolate Cool Whip, and crush the Oreo cookies into dirt.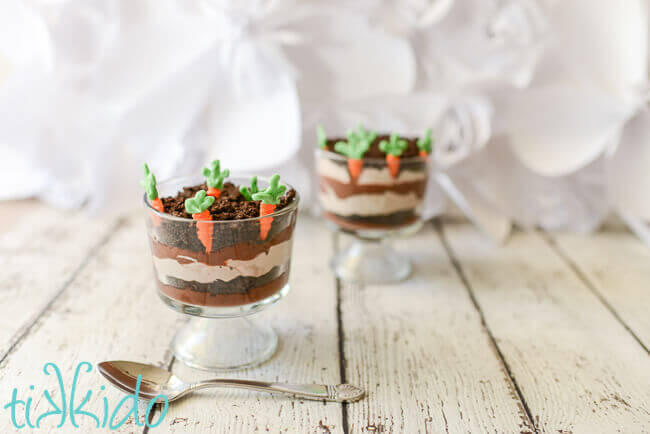 Layer the crushed oreo dirt, chocolate pudding, and chocolate Cool whip in a small, clear container, so that you can see through the sides.  I used these utterly delightful miniature trifle dishes.  I'm such a sucker for anything miniature!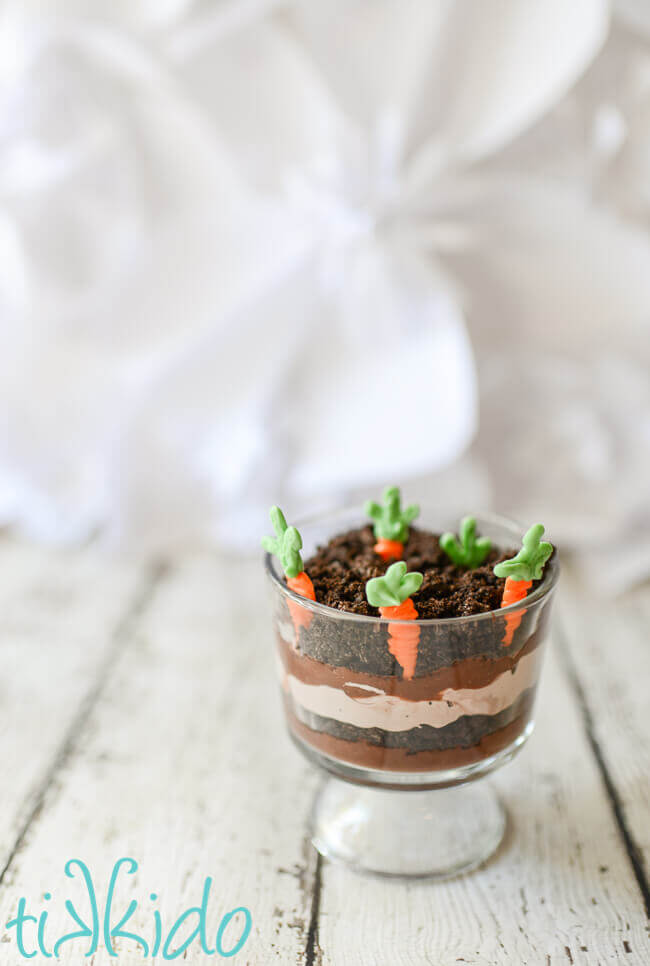 Tips for Making Spring Garden Pudding Parfaits:
No need to scrape out the icing filling in the Oreo. Put the whole cookies in a Ziploc bag, and crush with a mallet or other heavy, flat object.  Once rushed into fine crumbs, just massage the bag a bit, and any remaining white from the icing will disappear.
Make pudding with a little less milk than the recipe calls for to make it a little thicker than normal, and chill it well before assembling the parfait.
make the top layer of the spring garden parfaits the Oreo dirt, and make that layer pretty thick.  The chocolate carrots can tend to get lost in the more liquid layers, and show up the best in the Oreo dirt layer.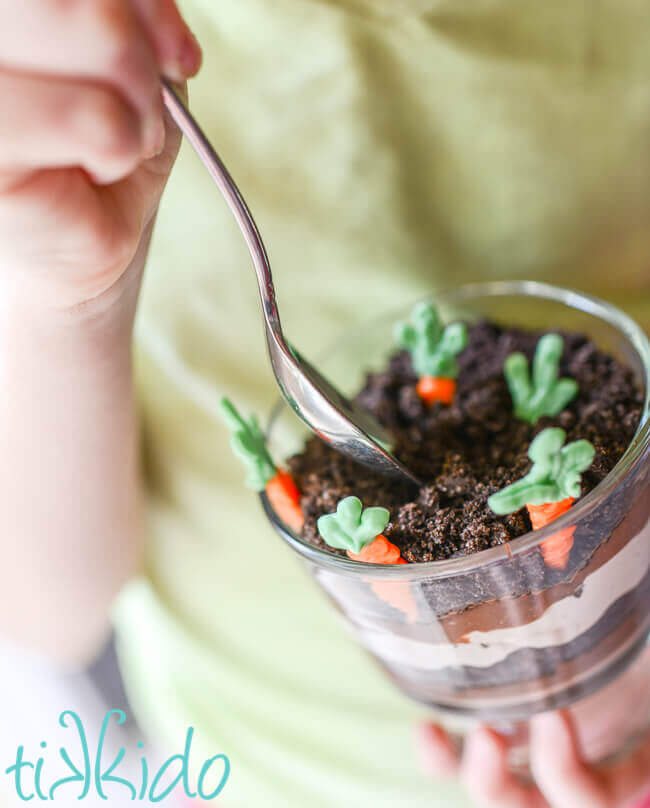 Like video tutorials?  I made one of those for you, too!