Printer-friendly version
This shop has been compensated by Collective Bias, Inc. and its advertiser. All opinions are mine alone. #WelcomeToFamilyNight #Jumanji #CollectiveBias
There's nothing better than a family movie night, and my whole family has been eagerly anticipating the release of Jumanji: Welcome to the Jungle on DVD.  Snuggles on the couch, a movie the whole family loves, and some great movie snacks--sounds like a perfect night in to me!  And to make the first viewing of our very own copy of the new Jumanji movie extra special, I riffed on one of the jokes from the movie to make Fridge's Weakness Bars: popcorn and pound cake marshmallow treats.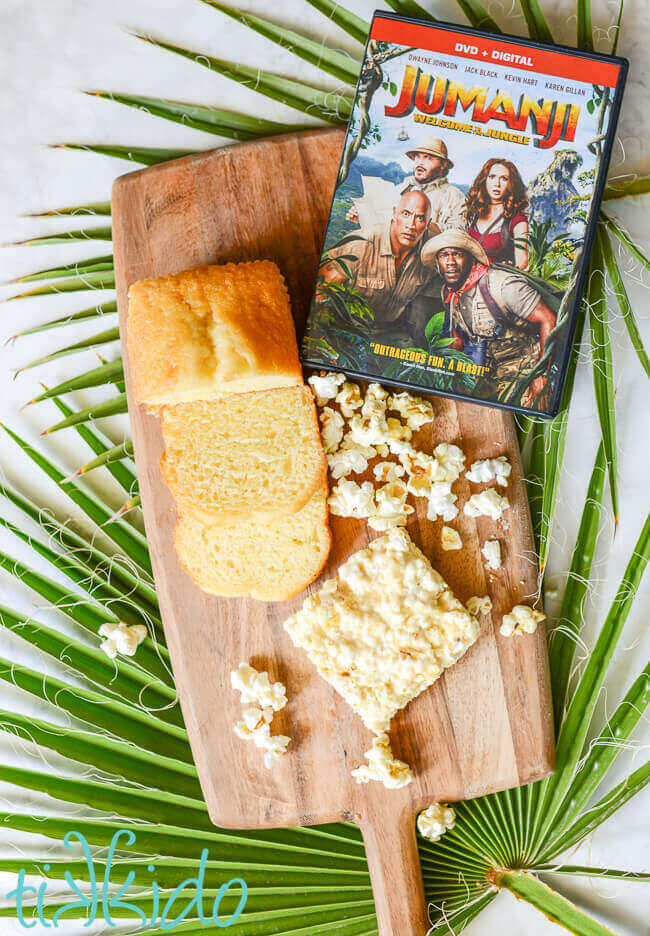 The salty, buttery popcorn and the sweet pound cake combine with marshmallows to make the perfect treat for this movie night.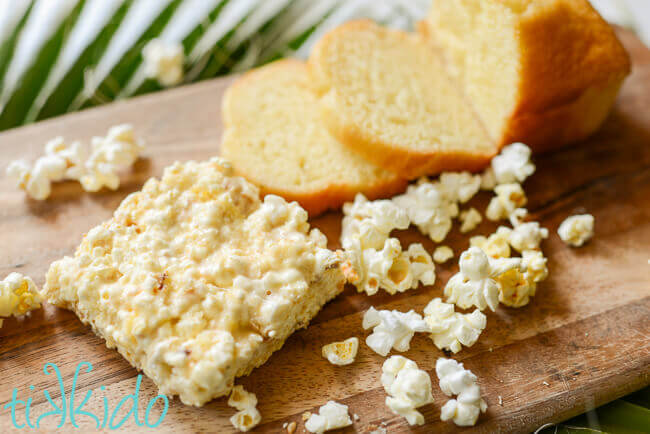 Looks irresistable, right?  It totally is.  I'm hooked.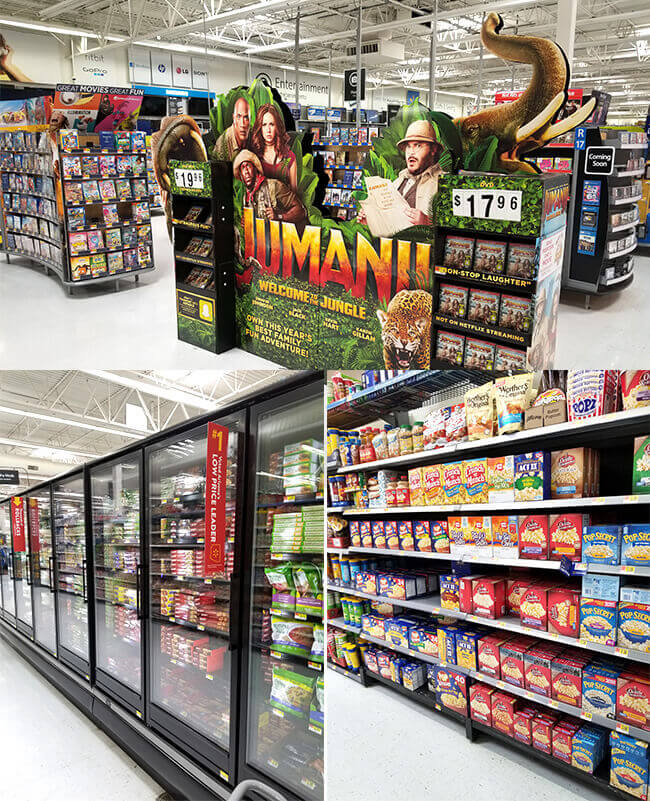 Everything we needed for our easy at-home movie night was available in one quick trip to my local Walmart.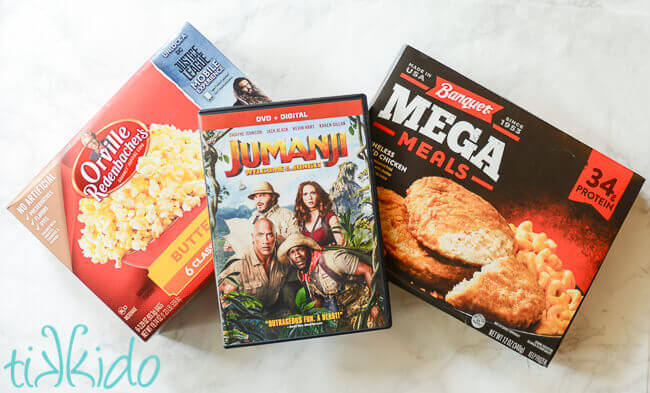 Orville Redenbacher's butter popcorn, of course, is a classic with any movie and a family favorite. I love that it's the only leading brand of microwave popcorn with no artificial preservatives, flavors, or dyes in any of its products.  I also picked up some Banquet Mega Meals (made with wholesome ingredients like real cheese!) to make the whole evening a breeze.  No cooking, no dirty dishes, just tons of family fun.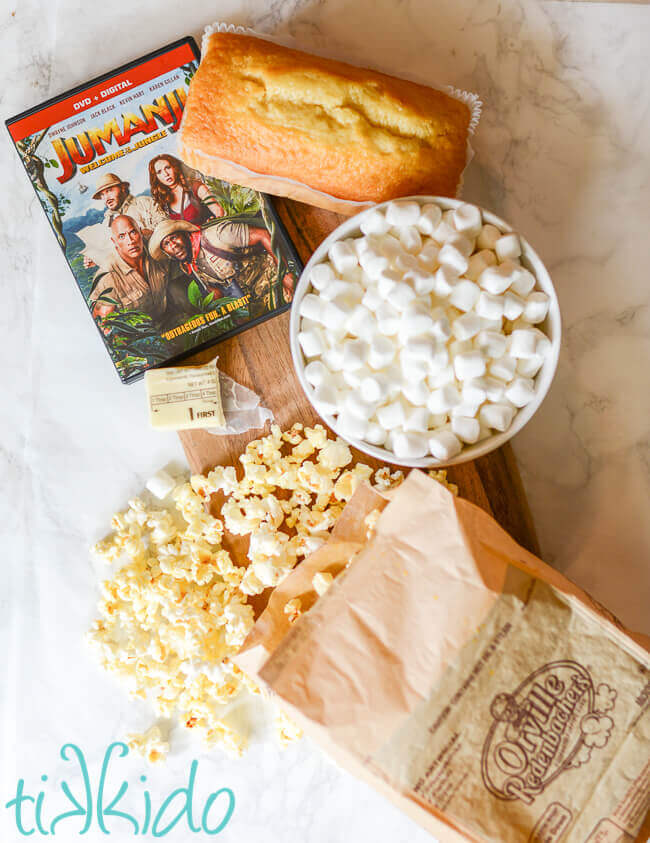 In Jumanji: Welcome to the Jungle, one of the characters, Fridge, has just one weakness: cake.  Specifically, it's pound cake that gets him into trouble (I wouldn't blame him or be able to resist if it was as good as my grandma Berta's pound cake recipe).  But to make this recipe easy and quick, I just picked up a pound cake from the bakery section at Walmart while I was shopping.
Ingredients for Pound Cake Popcorn Bars:
One bag of Orville Redenbacher's Butter Popcorn, popped, any kernels removed
4 Tablespoons butter
4 cups mini marshmallows
2 cups pound cake, cubed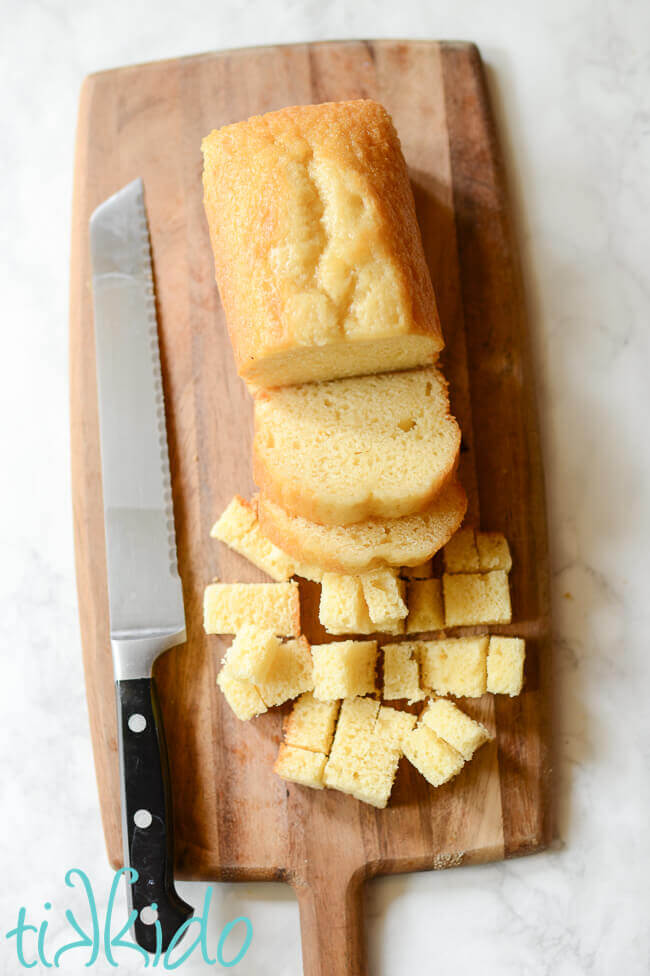 I used about a half to two thirds of the small loaf of pound cake in this recipe.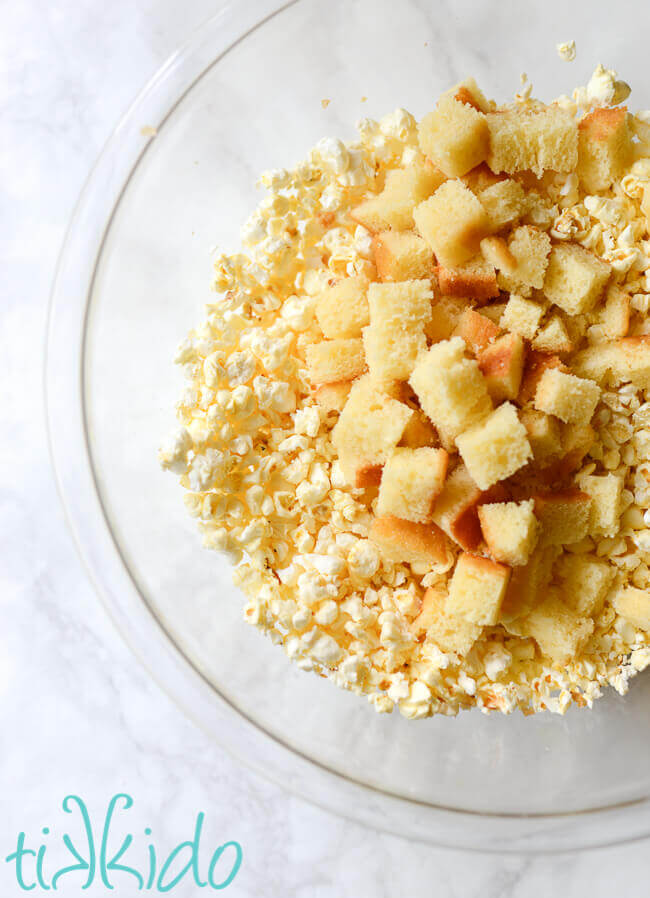 I crushed the popcorn a bit into smaller pieces, and mixed in the cubes of pound cake.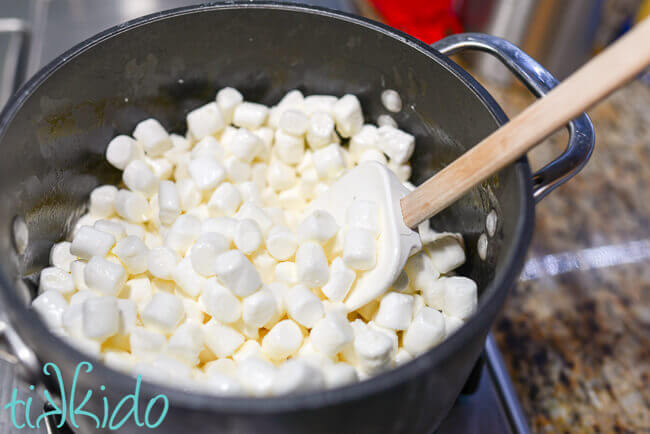 I then melted the marshmallows and butter over low heat on the stove (just like make crispy rice treats), and mixed the melted marshmallow sauce in with the popcorn and pound cake.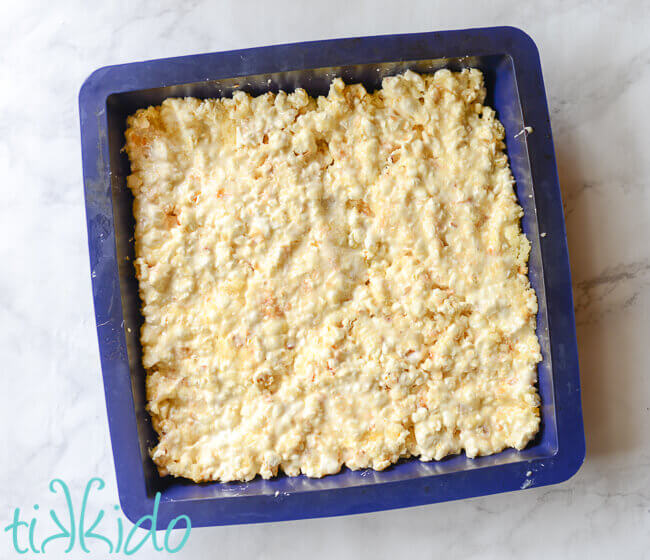 Press the mixture into a square baking dish (using a non-stick silicone baking pan makes getting the pieces out later much easier) and let set.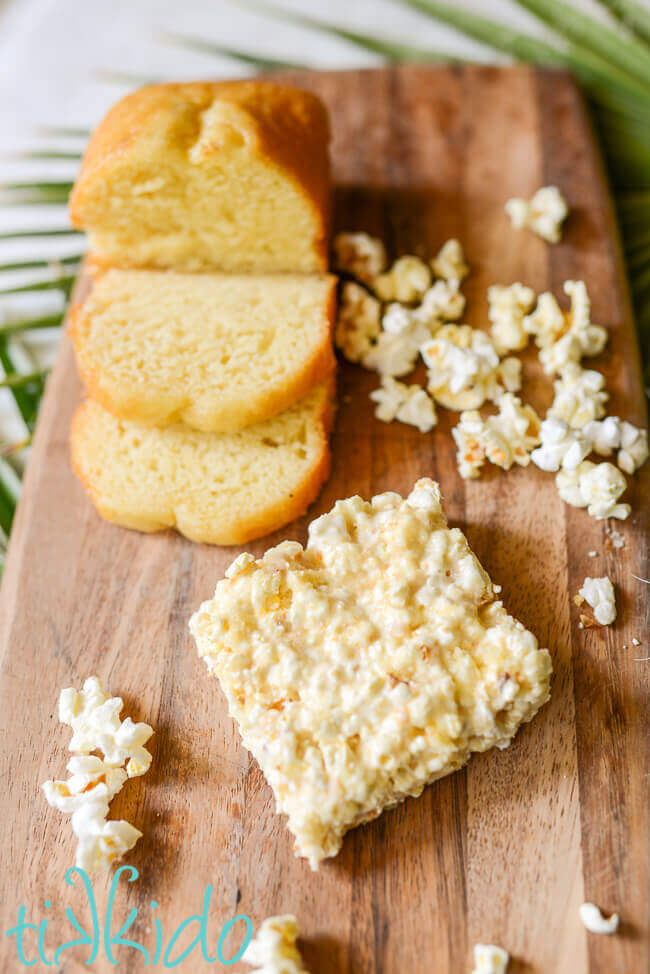 After that, slice into bars, pop that DVD in the player, and settle in for a perfect evening of family fun.  The DVD and Blu-Ray versions of the movie have a Snapchat Augmented Reality experience that my girls are eager to try out.  I'll put my 14 year old in charge of that part of the fun, since I don't have Snapchat myself.  ;-)
There are even free printable Jumanji popcorn boxes  and origami animal instructions to make your movie night even more fun! 
Like video tutorials?  I made one of those for you, too!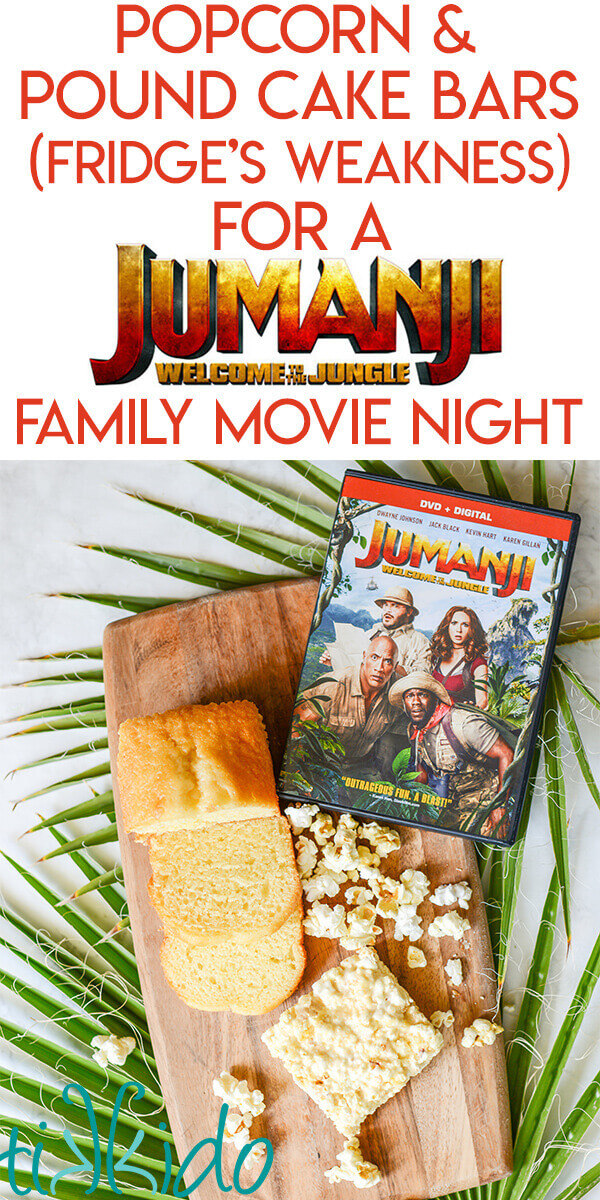 Are you planning a family movie night soon?  Tell me about your plans!