Printer-friendly version
Make this easy fabric flower by twisting strips of scrap fabric!  This DIY fabric flower is a no-sew project, and the twisted fabric roses can be used for many different craft projects.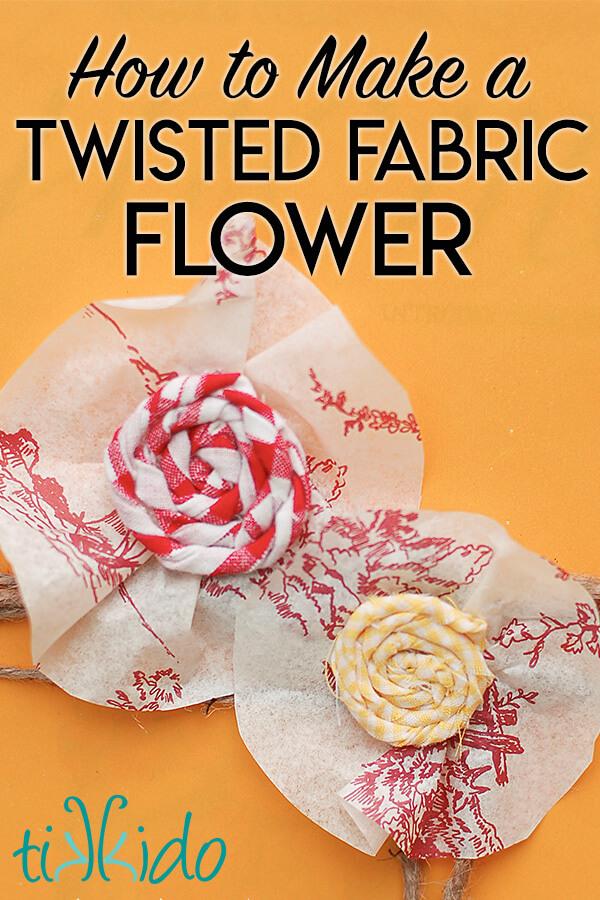 I end up buying fabric for most parties I throw--for various crafts and decor--and end up with inevitable scraps. I'm always fighting the battle between not wanting something to go to waste and wanting to de-clutter. Here's a project that will help you use up some of those fabric scraps and feel resourceful, rather than slightly disappointed in yourself when you throw the fabric in the trash bin.
Materials for Making Twisted Fabric Roses
felt
strips of fabric at least 12 inches long
low temperature hot glue gun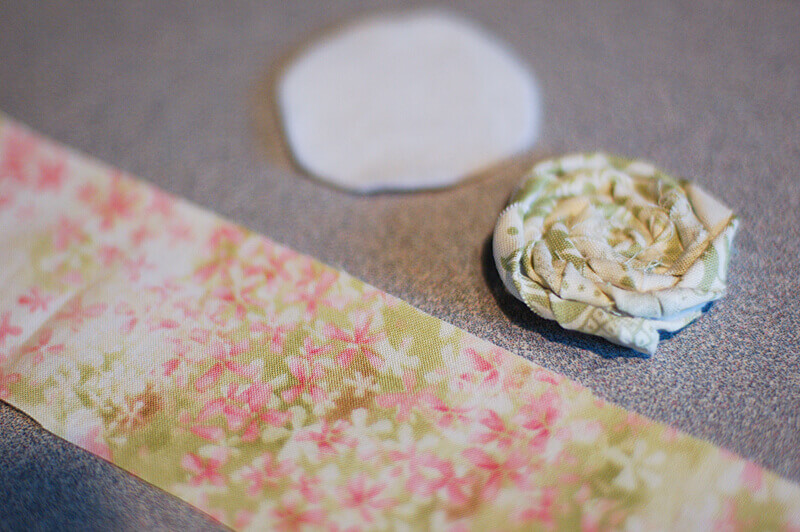 How to Form Easy Fabric Flowers from Twisted Fabric
Cut a circle of felt the size you want your flower to be. Cut a long, thin strip of fabric. It doesn't need to be a specific width. If you want more and thinner coils, cut the fabric thinner; if you want fewer and thicker coils, cut the fabric wider.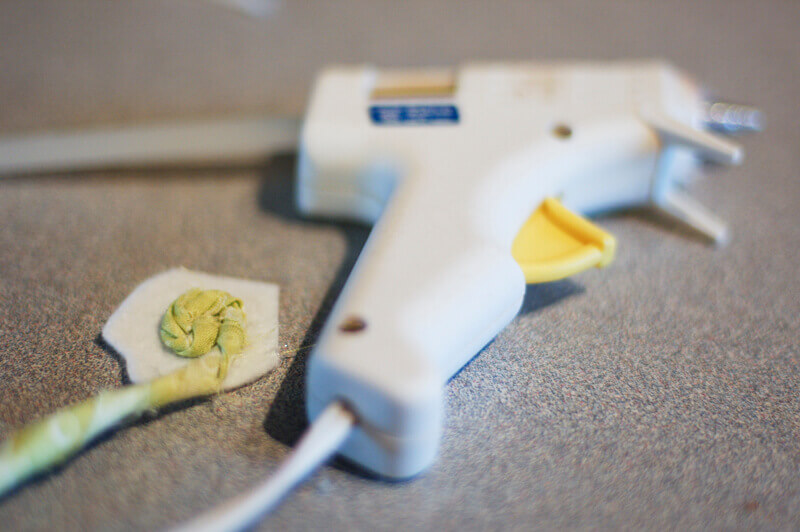 Hold the fabric at both ends and just twist! Don't worry if you can see some of the "wrong" side of the fabric, or if you get a bit of fraying--that just adds to the charm. In fact, I usually rub the edges of my fabric a bit to get a little extra fraying. I like that texture in the flower.
The use your trusty (low temp!) glue gun and start gluing. Start in the center, and spiral your way out, until you've covered all of the felt base.
Ideas for Using Twisted Fabric Flowers
When I made my scrap fabric flowers for the
gnome birthday party
, I originally had no clue how I was going to use them. I just knew they were pretty, and used up scraps of fabric from my other projects for the event. I ended up using them for...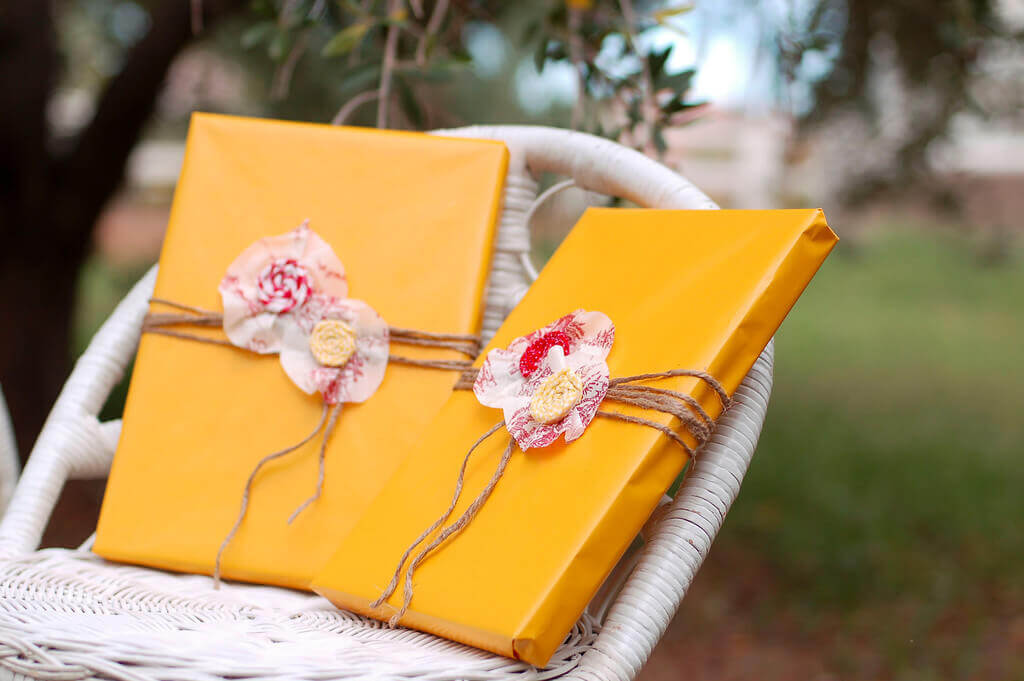 ...decorations for the presents...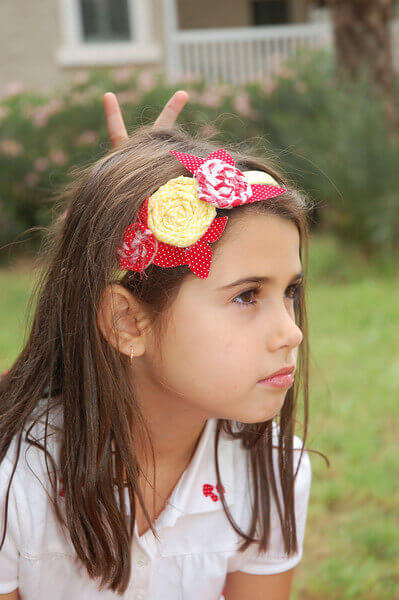 ...and to make headbands for each girl...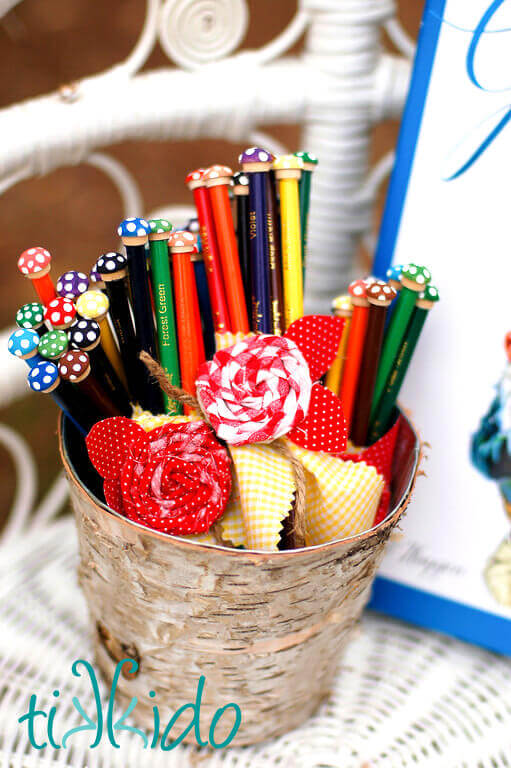 ..and to bind together each bundle of toadstool colored pencils.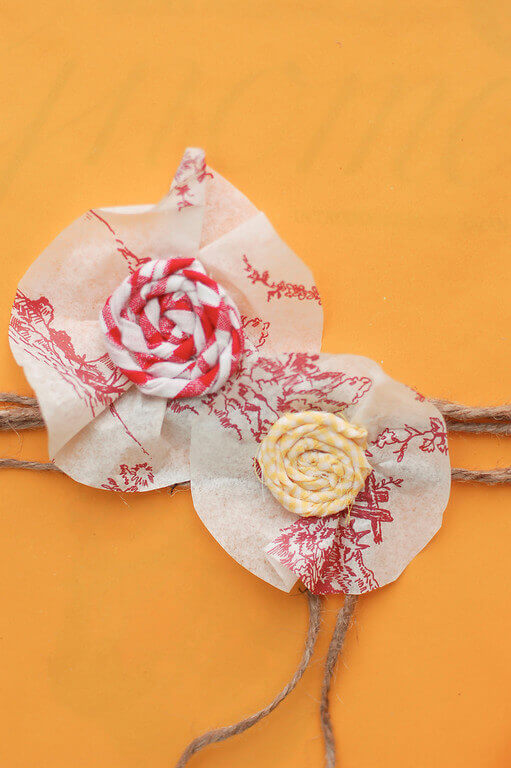 Getting to use up scraps that would otherwise be thrown away and carry the theme through more parts of the party? Awesome!
Other Gnome Party Tutorials You Might Like: