Printer-friendly version
Want to know how to make edible fall leaves to decorate a cake?  It's easy to make stunning, realistic, and completely edible fall leaves using wafer paper and food coloring.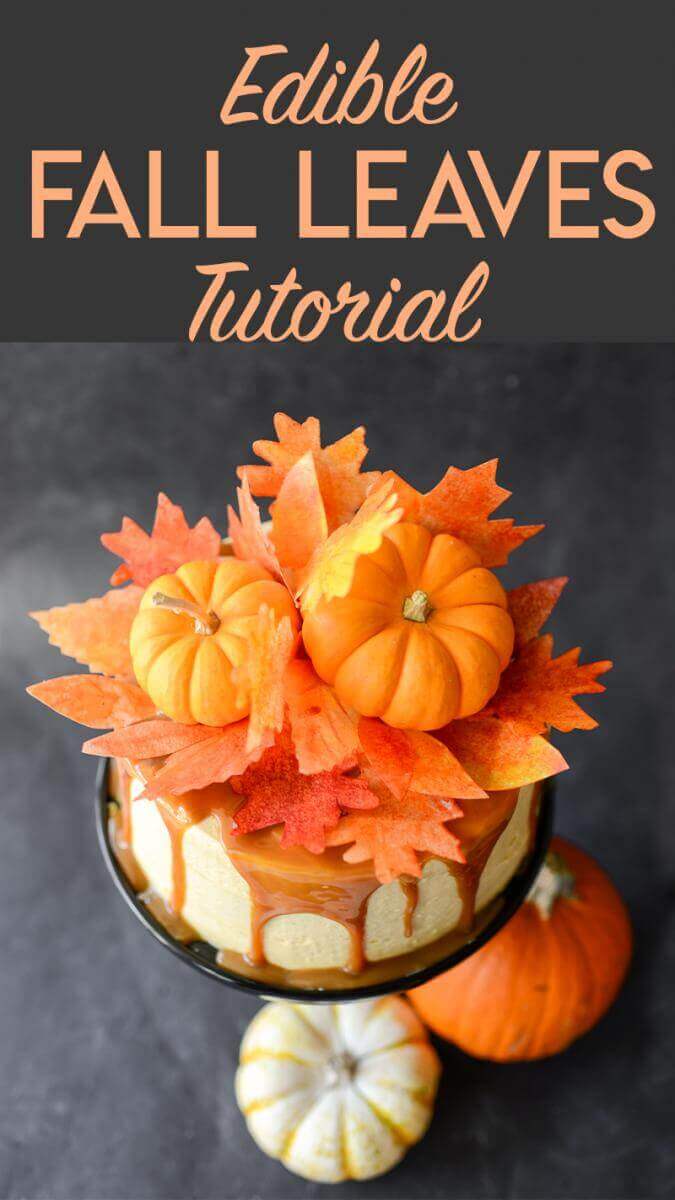 I recently had the opportunity to make two cakes as gifts for some friends.  I don't sell my baked goods, but I do love a good project every once in a while, especially if it means I get to experiment and learn new things!  This time, I figured out how to make edible fall leaves out of wafer paper (buy here).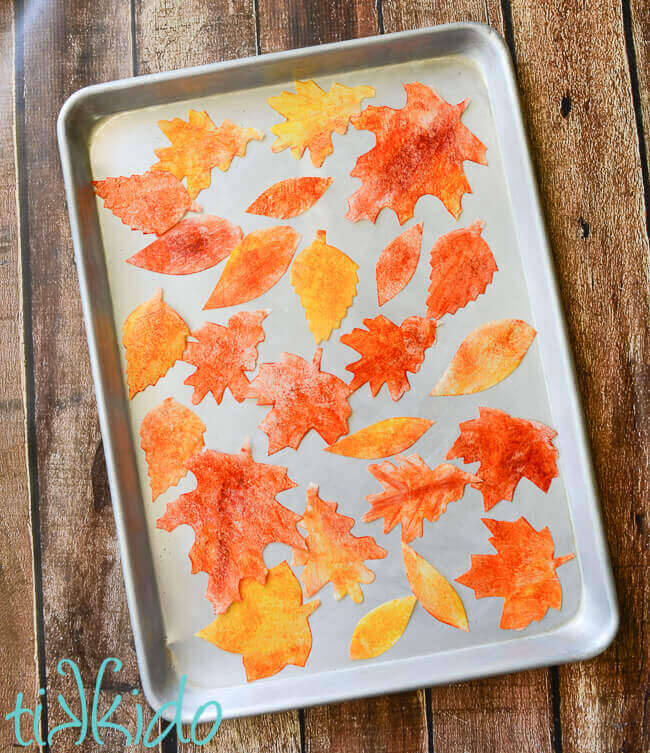 I'm still working on the textures and bends to the leaves, but I'm still utterly delighted with how they turned out.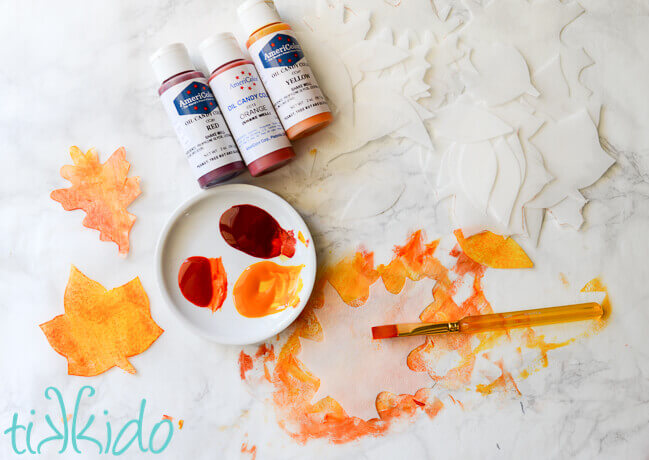 You can color the wafer paper before you cut out the shapes, or after.  For larger shapes, I liked coloring the leaves after cutting them out.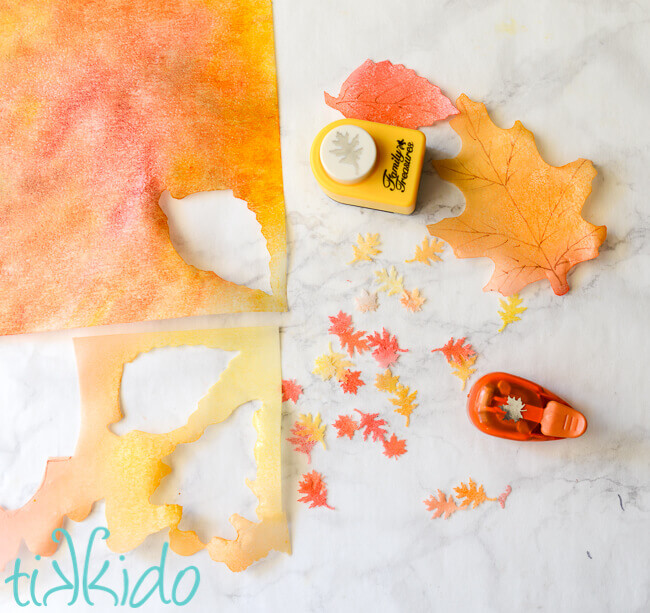 For the very tiny leaves (practically like sprinkles!) I vastly preferred coloring the paper before using the punches to create the leaf shapes.
The leaf shapes can be cut either by hand, or by using a cookie cutter.  Dip the cookie cutter in shallow water, and shake off excess.  Place on the wafer paper, and apply pressure evenly, moving the cutter and paper around on a smooth surface.  You can see the technique in the video at the top of the page. 
Not too tricky at all, right?  I also tried tracing around a leaf cookie cutter with a food coloring marker, and cutting out multiple leaves all in a stack at the same time.  I could easily cut four or five leaves at the same time with that technique, and it ended up being my favorite.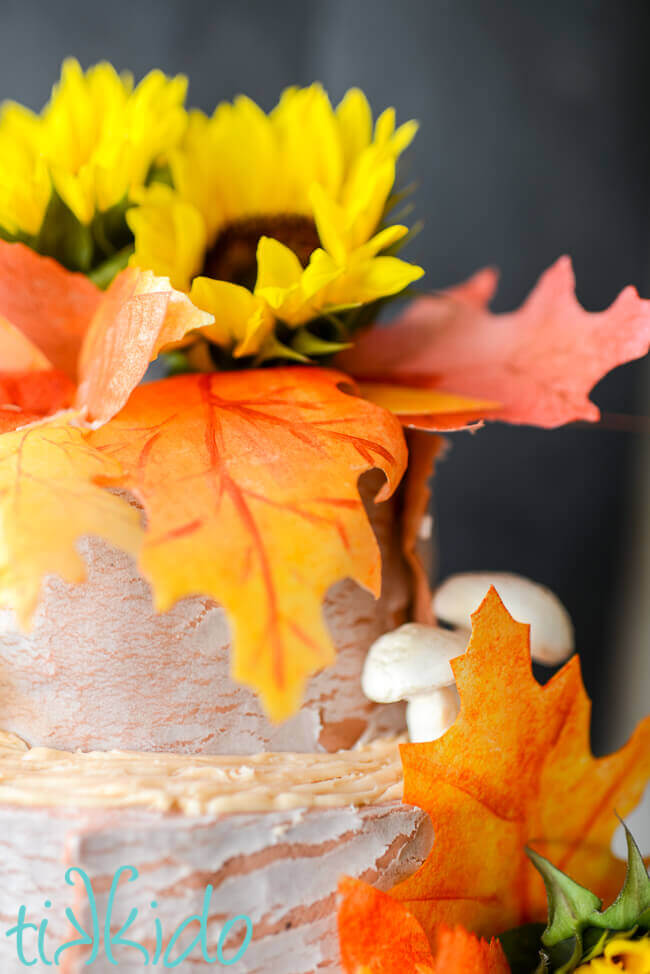 Man, I love being given a general theme and given creative control!