Printer-friendly version
I recently made several fall cakes for friends, and wanted to use wafer paper for the edible autumn leaves.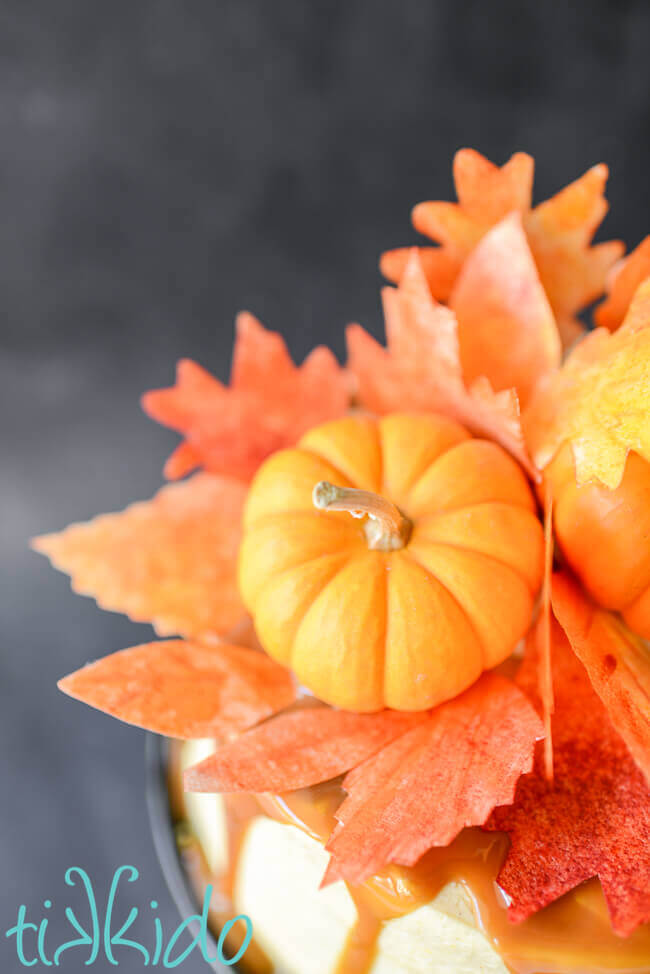 It took some experimenting and research, and I definitely don't have it all figured out, but I was happy with the results I got, and I wanted to share the different techniques I tried and looks they achieved.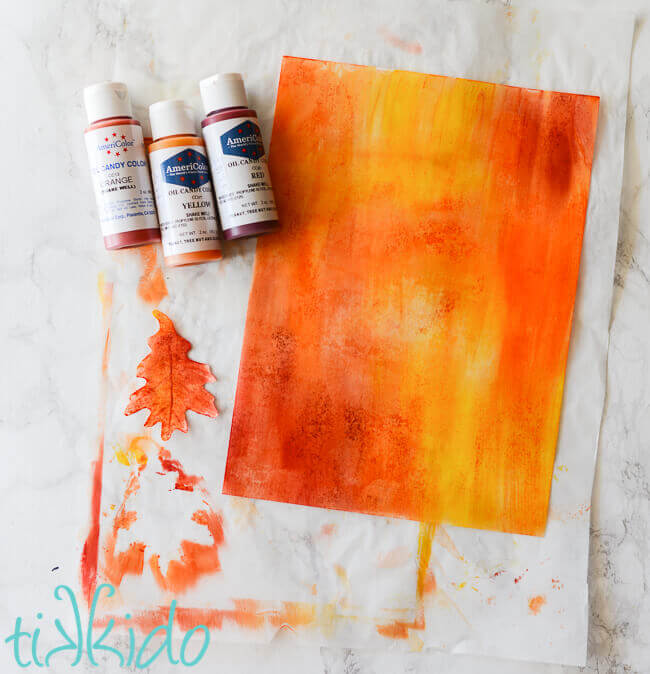 The richest color came from painting the wafer paper with oil-based candy food coloring.  I loved the way it looked, but be forwarned, it never completely dries.  That wasn't a big deal, but I did get a bit of color smudged on my fingers as I was placing the leaves on the cake.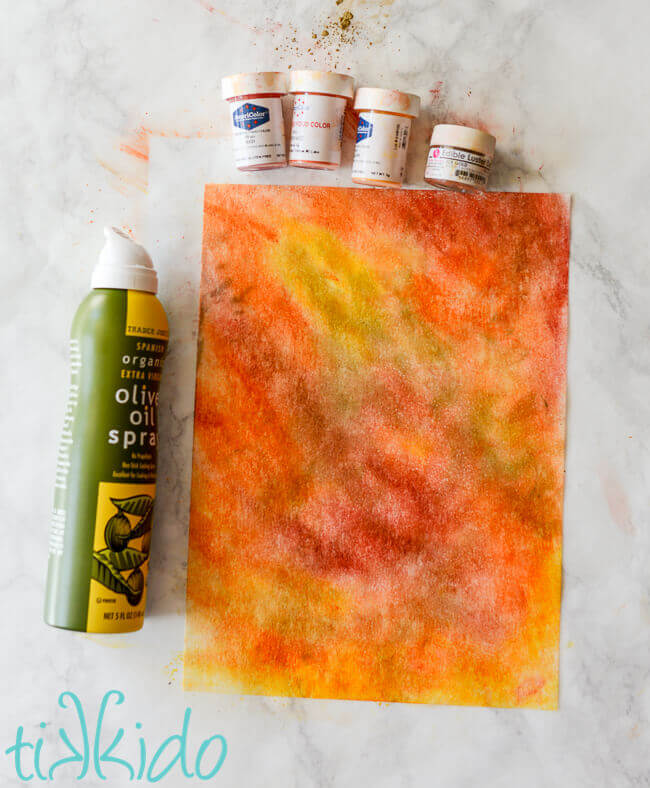 The next most vibrant technique for coloring wafer paper used powdered food coloring.  If you just rub plain powdered food coloring on the wafer paper it will tint the paper, but in a very light, pastel way.  However, if you give it a light spray of oil, or rub a thin coating of shortening on the wafer paper, and then use your fingers to rub the powdered food coloring into the paper, you get a much brighter, saturated color.  Like coloring with oil candy colors, this never dried completely, though it was a little less sticky than the oil based food coloring.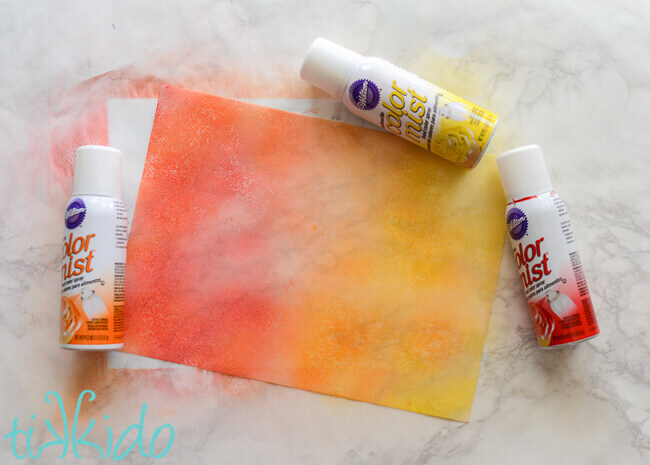 I also experimented with spraying the wafer paper with aerosol food coloring spray.  It worked nicely, and was incredibly easy, but the colors weren't as vibrant.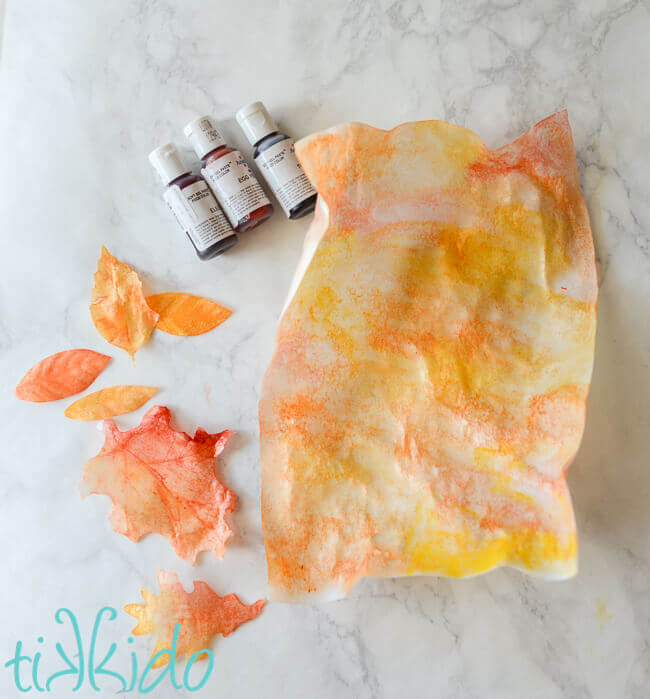 I attempted to use a watercolor technique to paint my wafer paper, and used gel food coloring thinned like watercolor paints with everclear alcohol.  Even using the fast-to-evaporate Everclear, my papers turned into a wrinkled mess.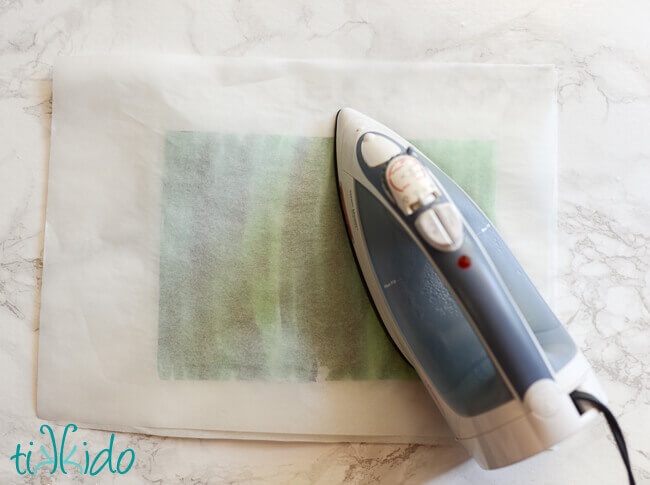 I attempted to solve this by shielding the wrinkly paper with parchment paper (mostly so I wouldn't get my iron all colorful and messy), and ironed it flat.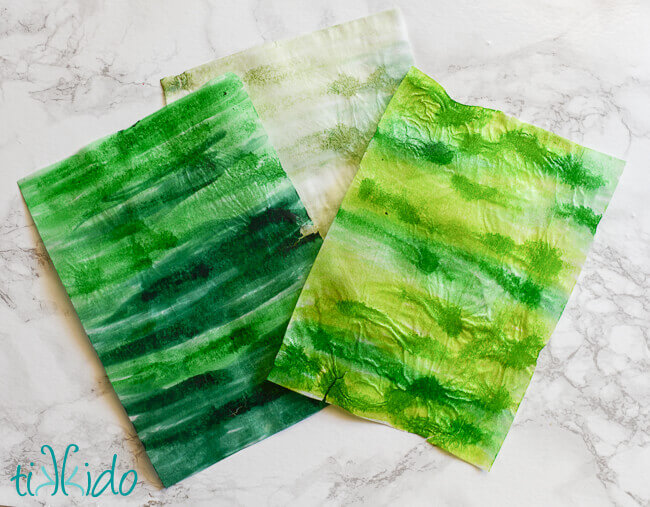 It... kinda worked.  I've heard that my issue might be the type of wafer paper I bought, that there are different (better?) grades of the stuff.  I'll experiment and report back.
I ended up using all three of the techniques for the leaves on the rustic fall wedding cake I made.  But my favorite technique was painting with the candy food coloring--at least for this application.  It's nice to know what kind of looks I can achieve using the other techniques as well.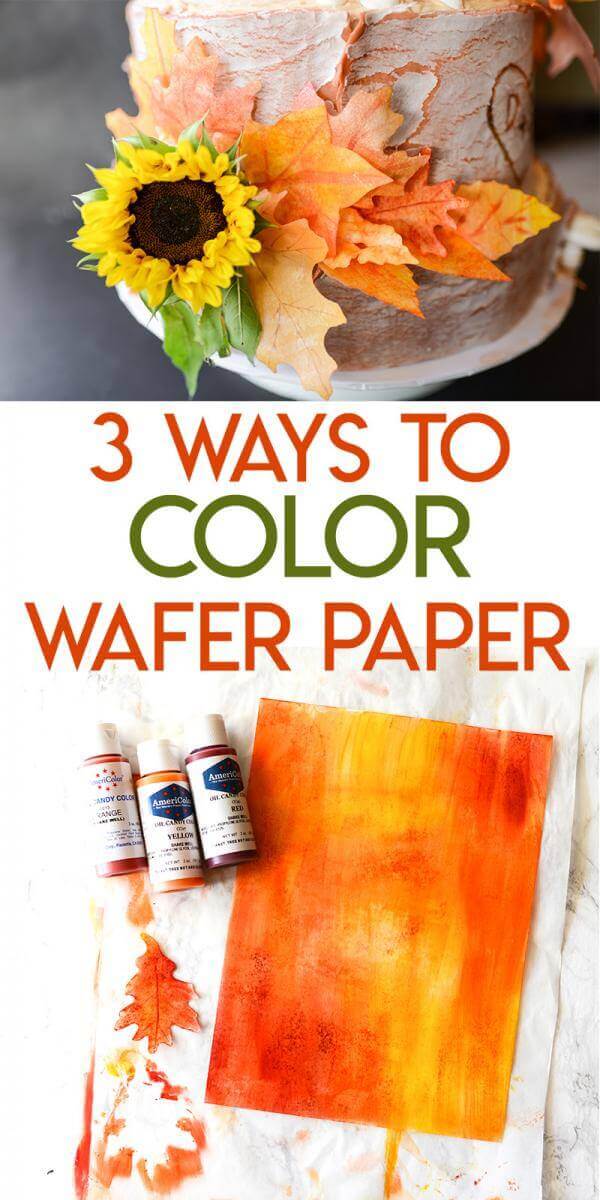 Have you worked with wafer paper?  If you know any good tips and tricks, I'd love to learn more!