Printer-friendly version
This Witch's Brew shimmering, magical cocktail is the perfect easy Halloween drink.  Use the magic ingredient in this shimmering cocktail recipe to make any drink shine with magical swirls of light.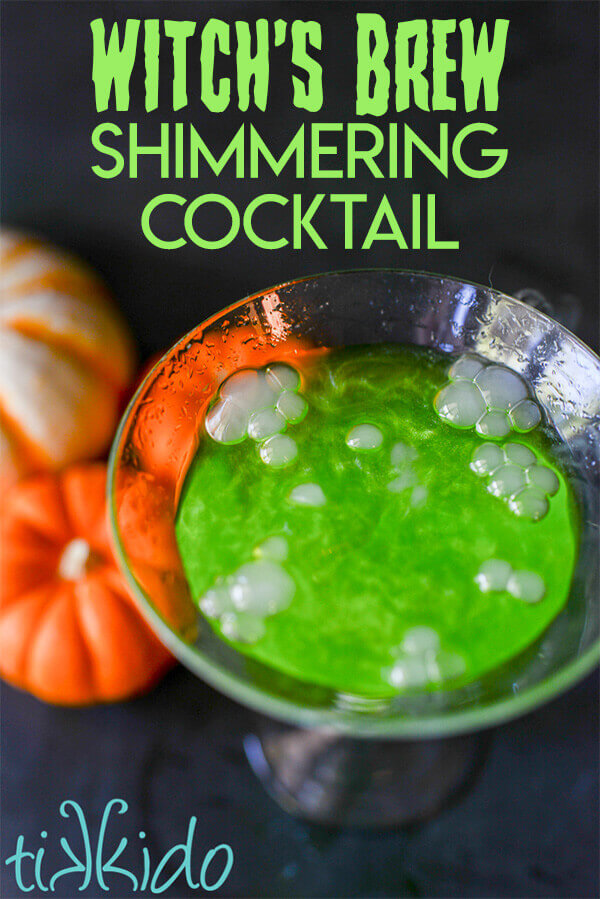 The magic ingredient to make this cocktail shimmer and shine and utterly hypnotizing?  Luster dust, from cake decorating. Mix the tiniest bit in to any translucent drink and prepare to be transfixed and amazed.  I've used this technique before to make shimmering potion punch for various parties, like my Narnia Trunk or Treat a few years ago.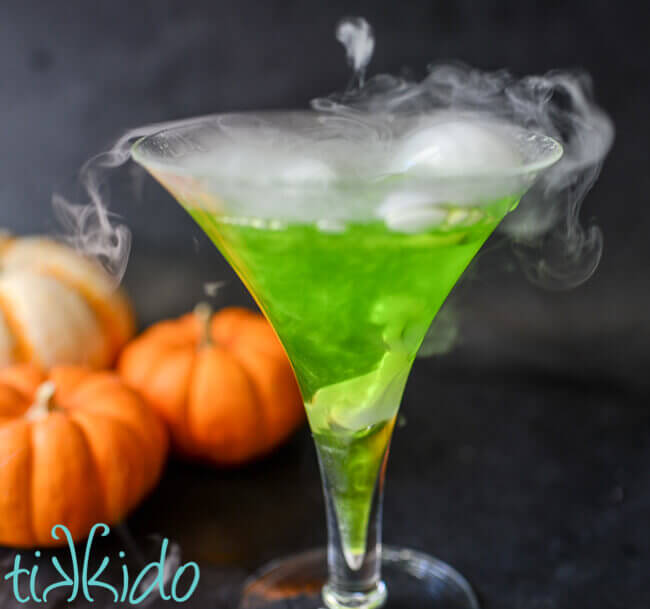 You really get the best magical, shimmering effect when you stir or agitate the drink in some way to create movement in the liquid.  And it so happens that if you add a little dry ice to the drink, it keeps things swirling around beautifully.  A self-stirring drink.   it's almost like magic.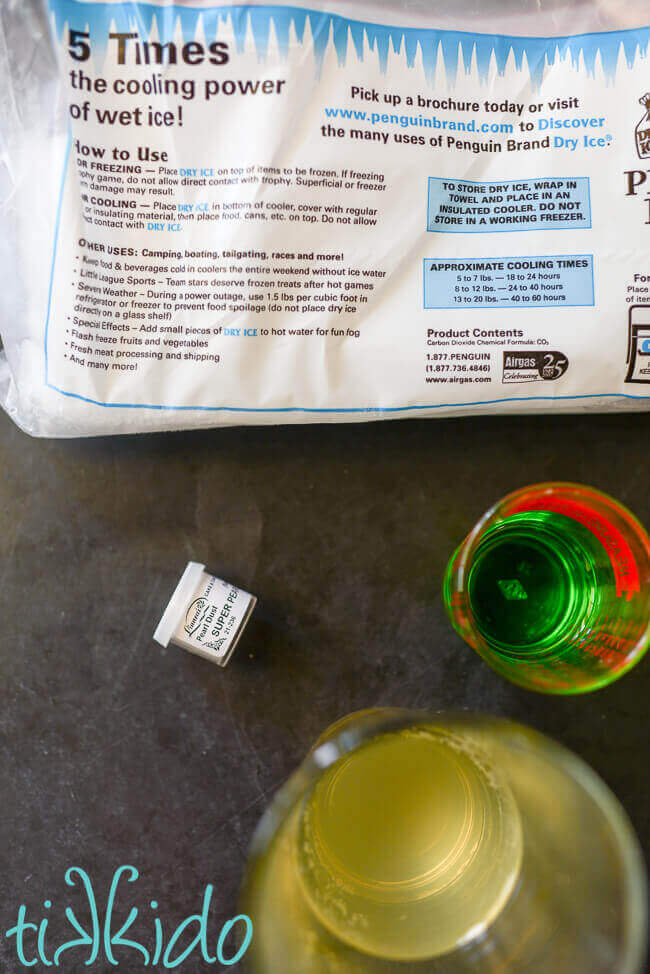 My Witch's Brew cocktail was incredibly simple, but you could use this technique to add shimmer to any drinks.  It does definitely work much better in translucent drinks than opaque ones, though.
Witch's Brew Magical Shimmering Cocktail Ingredients:
one shot of Midori liqueur
sparkling lemonade or other clear mixer
super pearl luster dust
dry ice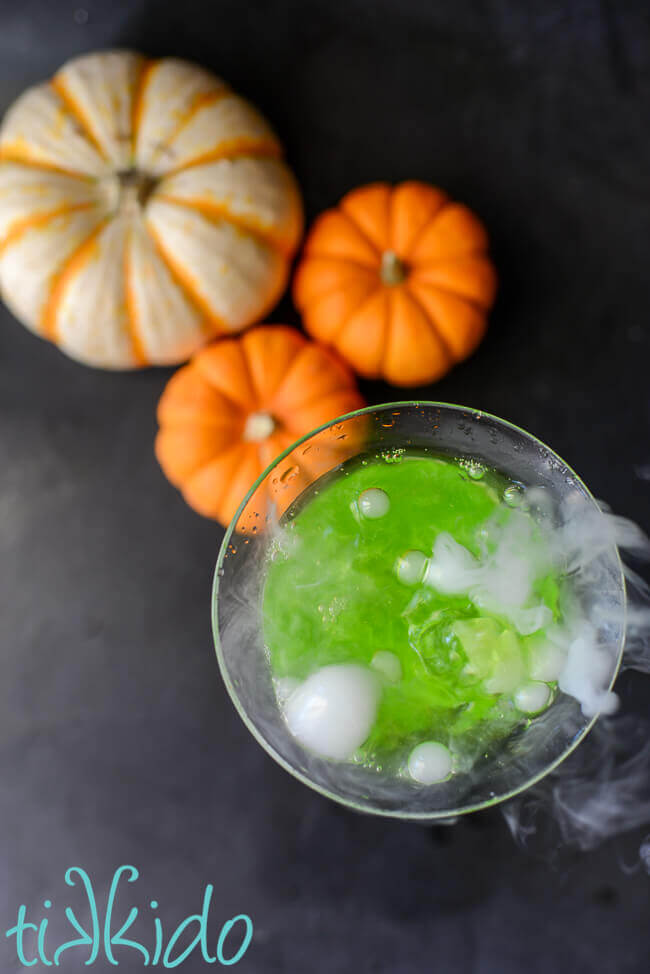 Mix the liquid ingredients together, then add the tiniest bit of luster dust to the mixture. You hardly need any to create an amazing shimmery effect.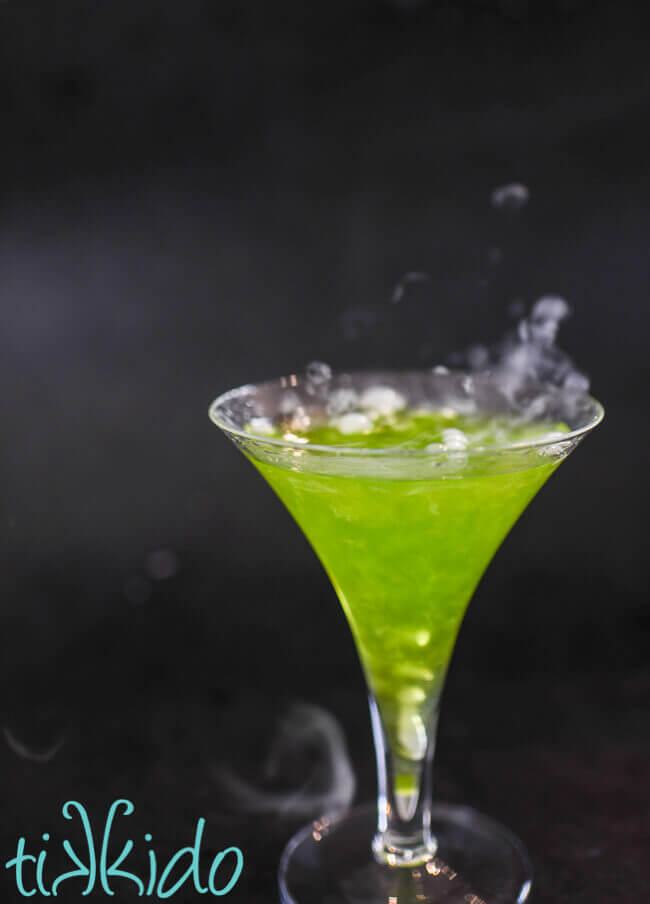 Drop in a small chunk of dry ice and watch the magic happen!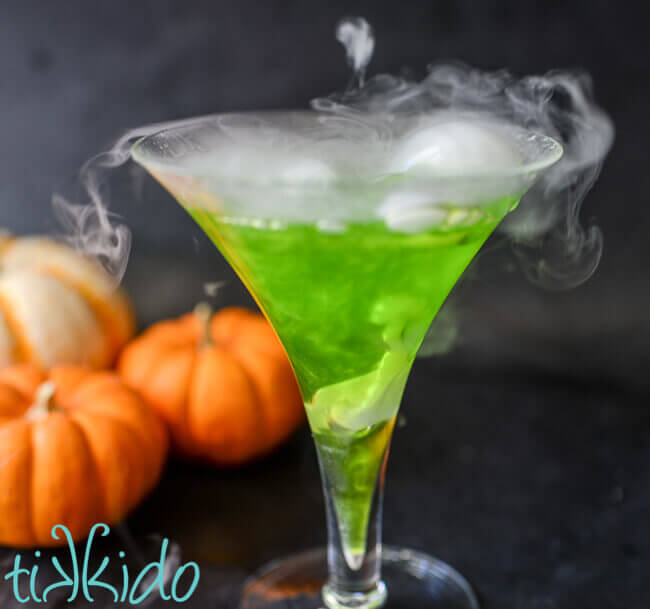 I'm so glad I finally made a video of this technique, because you just don't get the full effect of the magnificence of adding luster dust to a drink in a still photo.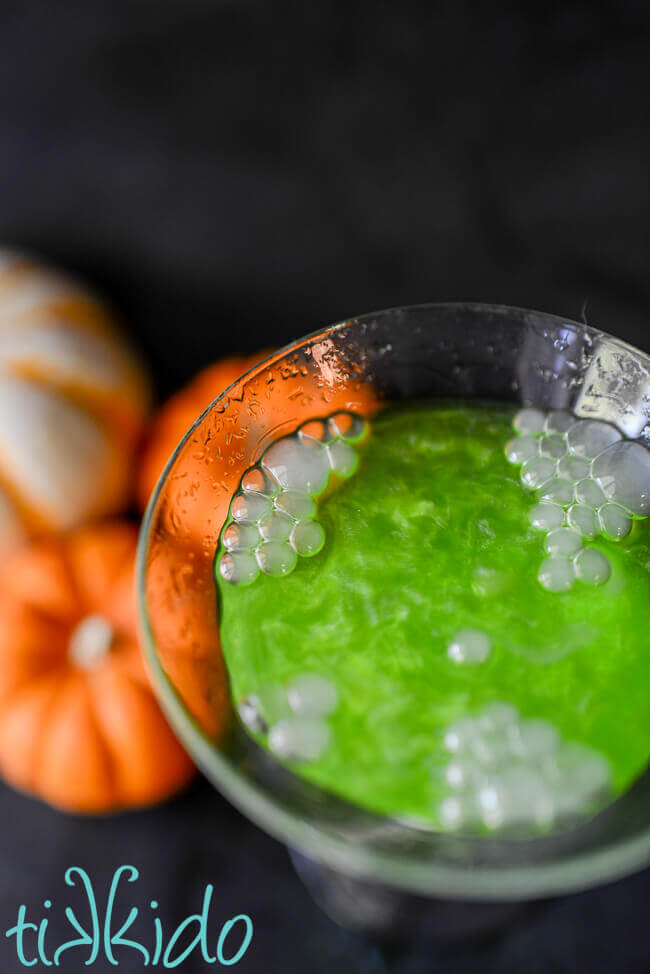 I mean, it's definitely still cool and magical.  But seeing it move is another thing entirely!