Printer-friendly version
I don't sell my cookies, but I do love making them for my friends!  And in the past few weeks I had the chance to make some fun ones:  emoji and Twilight themed cookies.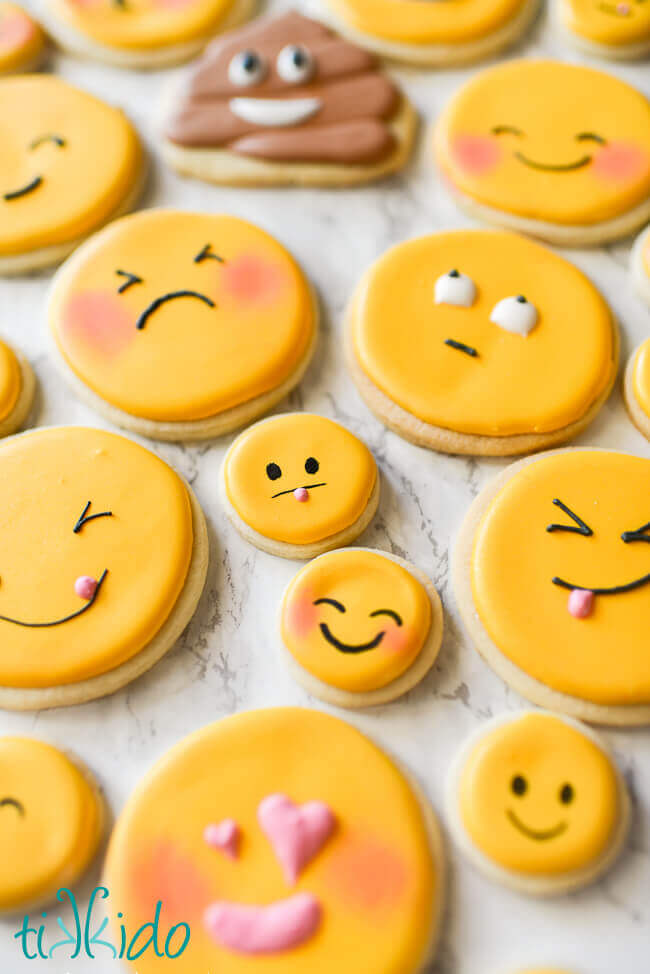 The emoji cookies I sent off to my friend Paula from Frog Prince Paperie for her daughter's Emoji birthday party.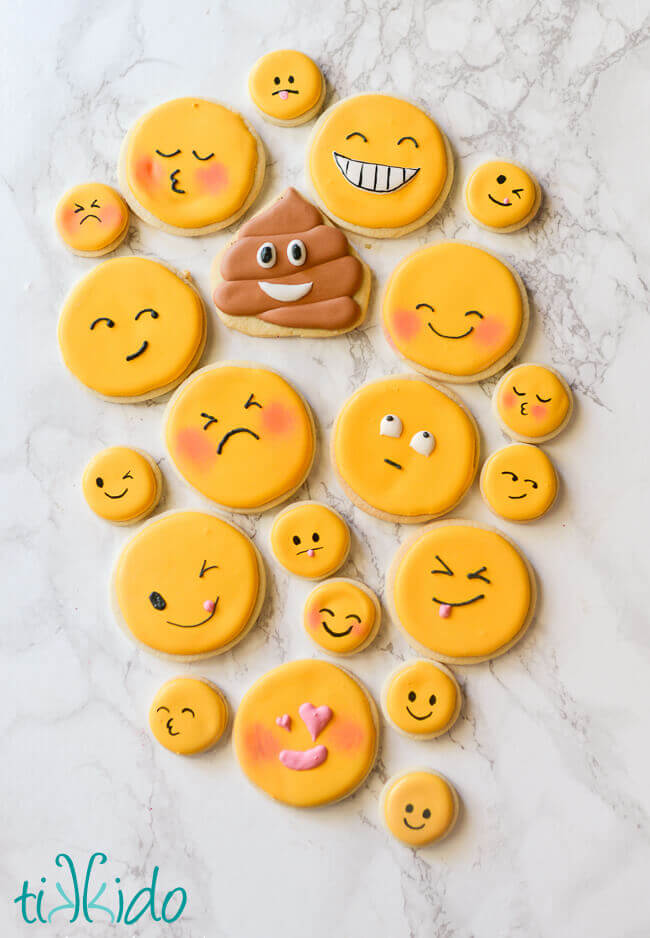 So much fun to make!  Althought it did require me to make dreaded circles of icing.  Why, oh why is it SO hard to pipe a good circle?  It's a good thing I'm a big fan of "close enough!"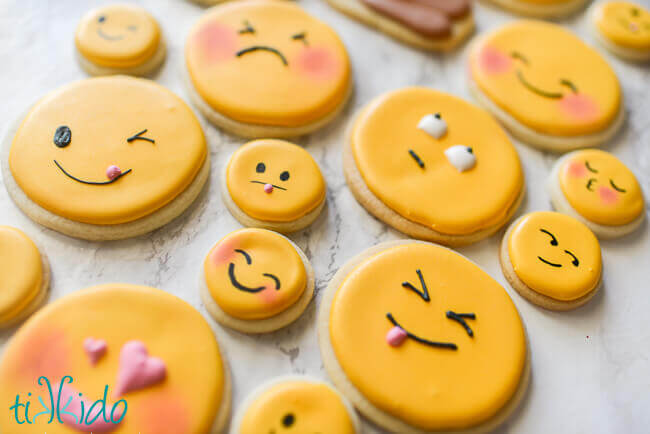 My favorite emoji cookies are the ones that are blushing.  Want to know how to make those cute rosy cheeks?  Once the cookie is dry, just use a dry brush to rub on some pink petal dust.  So fast and easy, but it makes such a difference!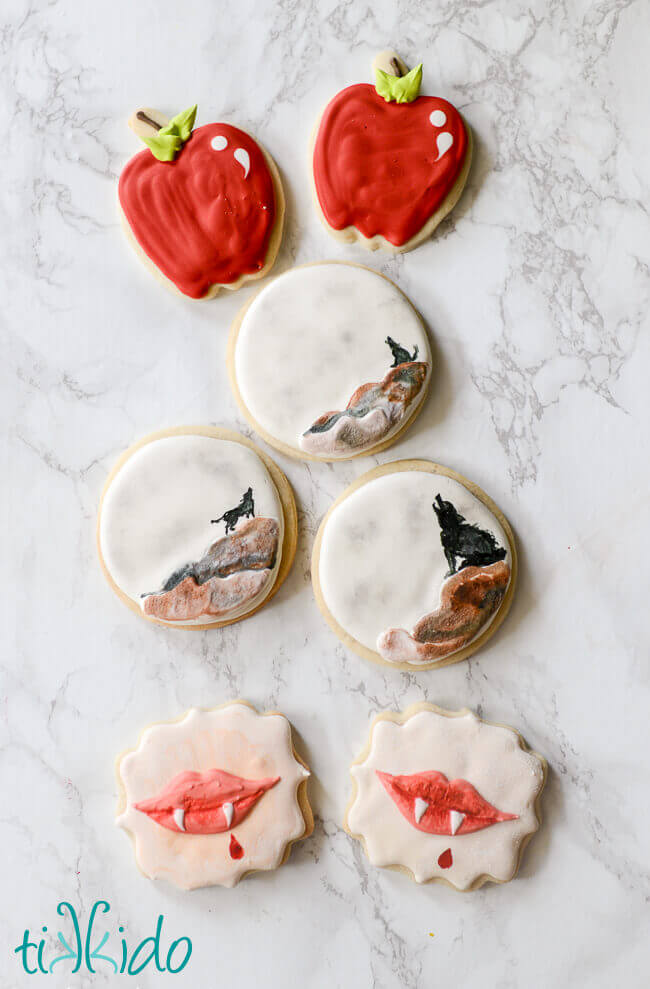 I met my friend Katie from Rebel Plum when our oldest girls were in Girl Scouts together years ago, and we've been friends ever since.  Her daughter Audrey is an amazing ballet dancer (seriously, check out this photo on Katie's instagram feed!).  Audrey's birthday party was the same day as Niamh's Minecraft birthday party, so I couldn't go, but I did send Ainsley with some Twilight themed cookies to help her celebrate.  I used this moon cookie technique for the werewolf cookies, and you can't tell in this photo, but the lip cookies sparkled.  ;-)
Are you working on any fun projects?