Printer-friendly version
Learn how to decorate these incredibly easy, but incredible looking full moon sugar cookies for Halloween.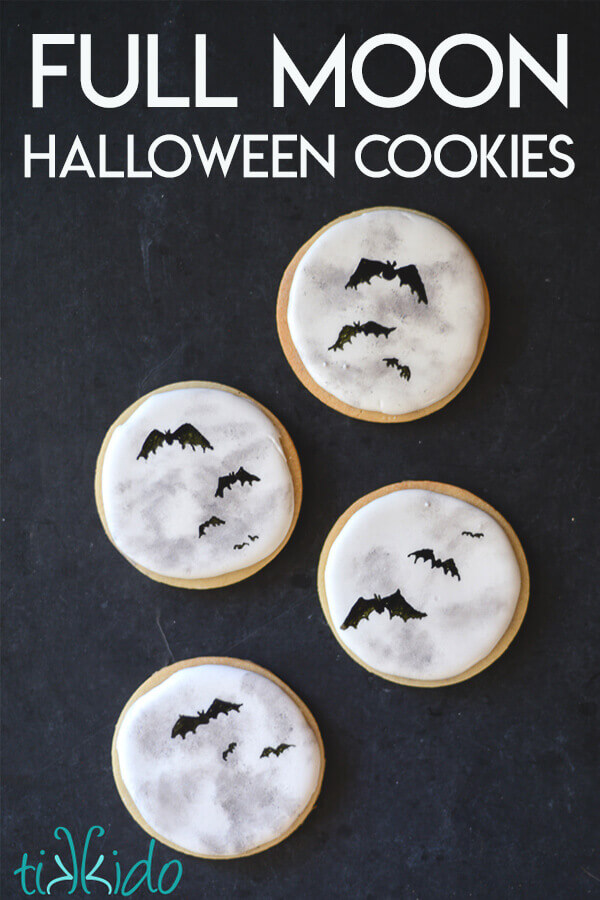 I am so in love with how these full moon cookies turned out (with flying bat silhouettes for Halloween, of course)!  And they're so easy!  Really.  No fancy piping, no complicated techniques.  But they look so perfect!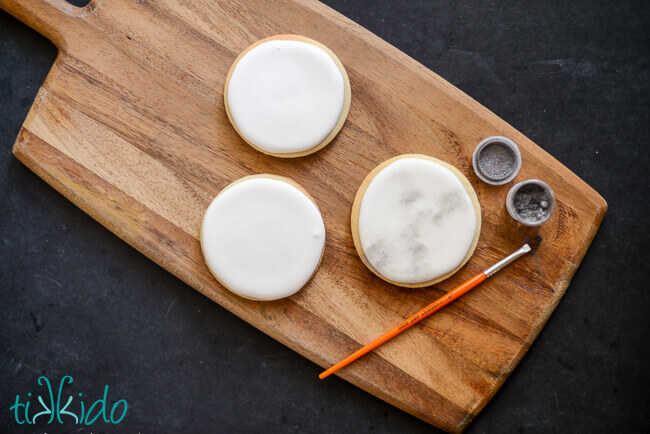 Start by baking sugar cookies in a round shape.  This is my favorite recipe for sugar cookies, and I love my set of nested circle cookie cutters for making circles in any size.
Ice with plain white royal icing, and let dry.  For several hours at least, preferably overnight.  I pushed it, and started adding the luster dust too early, and made a couple of dents in the not-quite-dry icing.  No worries, I just called them moon craters.
But it's better to let it dry completely.  Use a dry brush to tap grey luster dust onto the surface of the icing surface.  Just pounce the brush in random patterns to create the mottled, catered surface of the moon.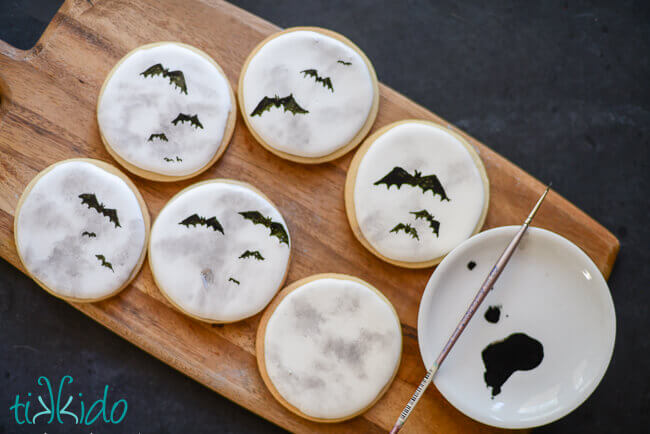 The bat silhouettes were painted on with Americolor black airbrush color.  It's perfectly thin and wonderful for painting, even though I don't have an airbrush.  But you could also use gel food coloring thinned with a bit of vodka to paint the silhouettes.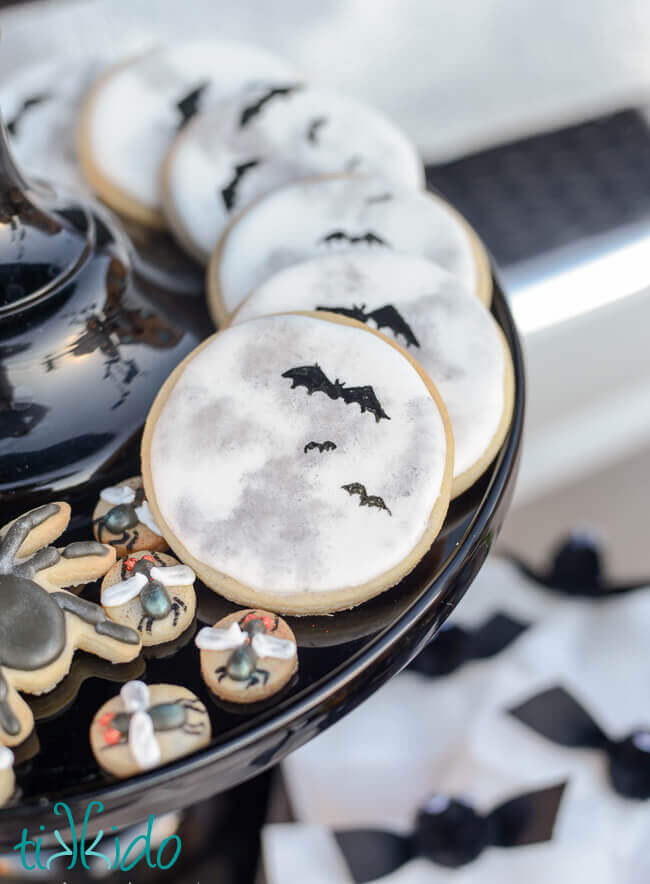 They're awesome, right?  Perfect for a space party or Halloween or a lunar eclipse.  Whatever, really--they're cool!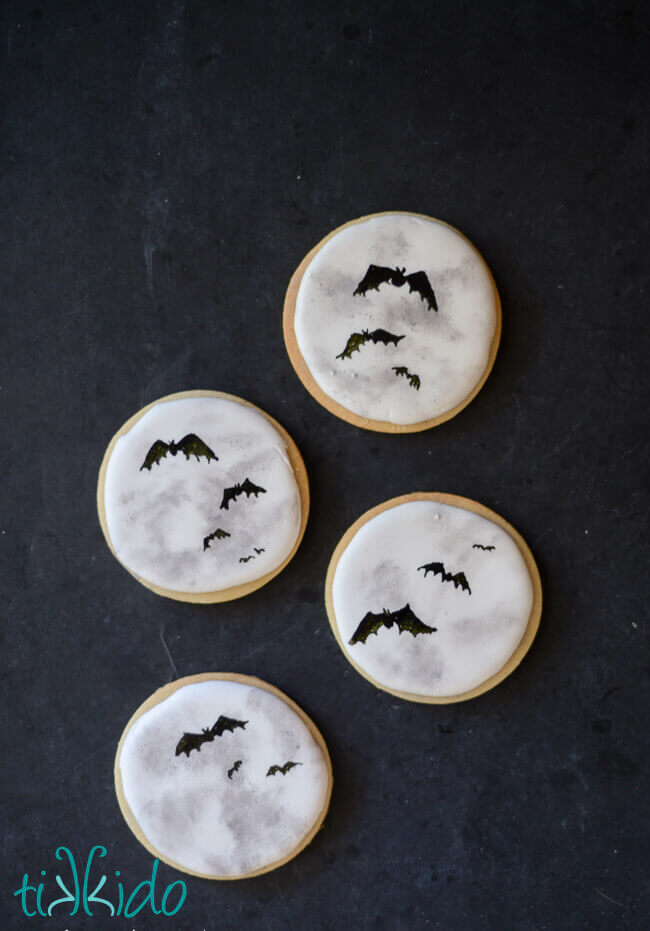 Other Halloween Sugar Cookie Tutorials You Might Like: