Printer-friendly version
I'll never outgrow a good tea party.  Those delicious, bite sized treats.  The elegant china teacups.  The ceremony and celebration of getting together with friends.  I love it all.  So I was absolutely delighted to be asked to put together a traditional English high tea birthday party for my friend's mother, Mary.
Recognize the paper flower backdrop?  It's the one I created for the Secret Garden baby shower.  It's been living in my bedroom as a large scale piece of art since then, but it was absolutely perfect for this party.  I love getting to re-use and re-puprose party props!  
We had many delicious treats at Mary's tea party, but of course we had to have a birthday cake, too.  I baked my favorite vanilla butter cake, and iced it with Italian meringue buttercream icing.  The best kind of icing ever, in my opinion.
My macarons turned out better than they ever have before!  I'm starting to get the hang of these things.  I still have a gap, kind of a cave inside, but I'm getting closer to perfecting these yummy little buggers!
The only thing better than yummy food is yummy AND cute food.  I absolutely love how my little lemon tartlets turned out!
I used an old family recipe for date nut bread (like, 1880s old!) and made tiny tea sandwiches with homemade strawberry cream cheese filling.  I'm never buying strawberry cream cheese again.  This stuff was so good and bursting with berry flavor!
For the tea sandwiches, I made:  roast beef with horseradish and pea sprouts; cucumber cream cheese; brie and apple; proscuitto, fig and mascarpone; and smoked salmon with herbed cream cheese.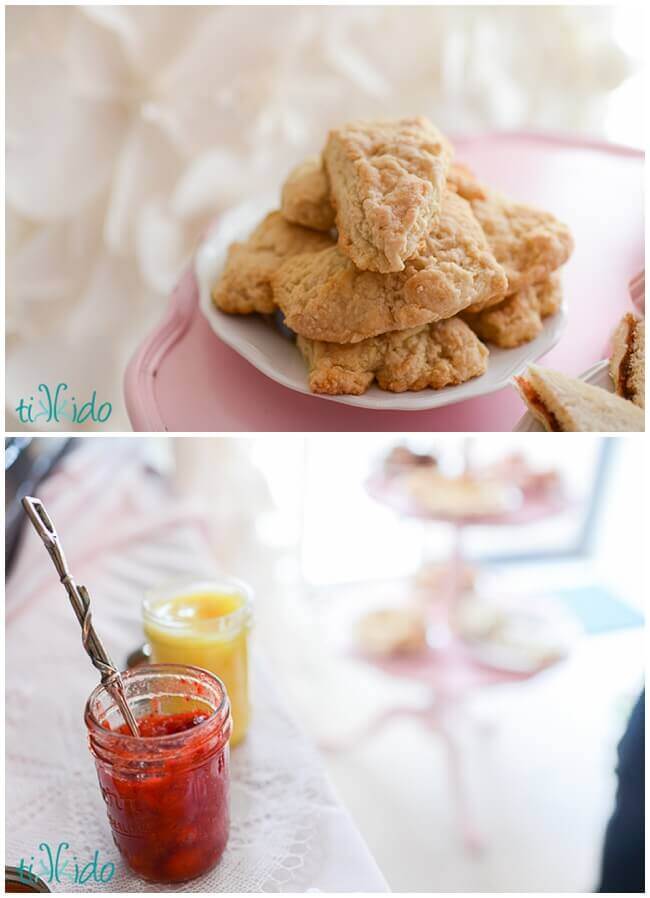 And of course we had scones, served with homemade strawberry jam and homemade lemon curd.
The party wouldn't have been complete without fancy hats, of course!  I made fascinators for everyone who came to the party.  The first order of business when the guests arrived was to show them into the dressing room, where they could pick out the perfect hat.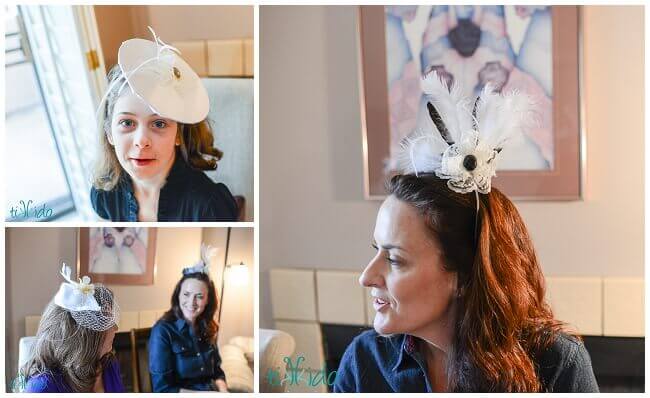 Fancy hats for all!  I believe it's a law of nature that you have to have fun if you're wearing feathers.  
A proper tea party needs good china, of course.  If you are in the Phoenix area, you absolutely MUST check out Tea Crockery Vintage China Rentals!  
The eclectic, beautiful collection of teapots, teacups, saucers, plates, and silverware from Tea Crockery absolutely made this event.  It wouldn't have been a tea party without these pieces.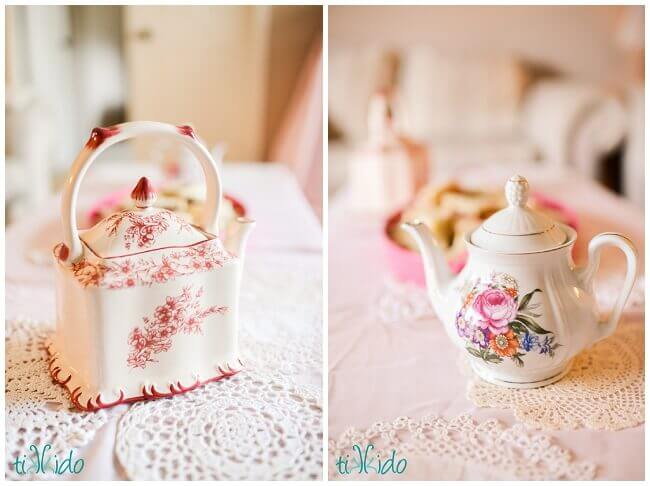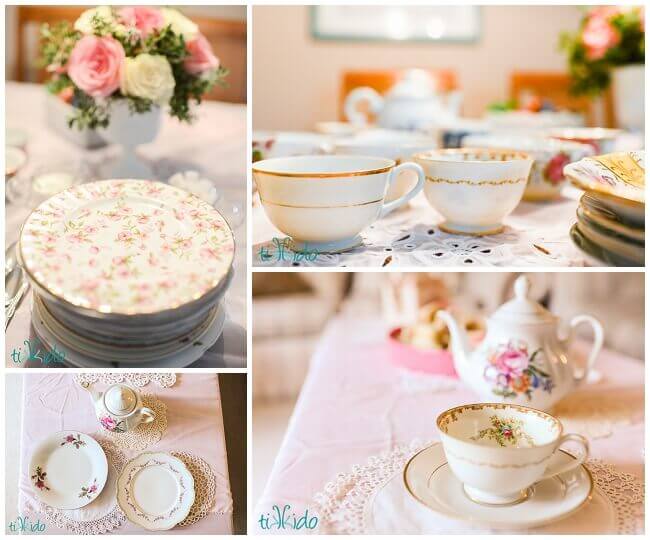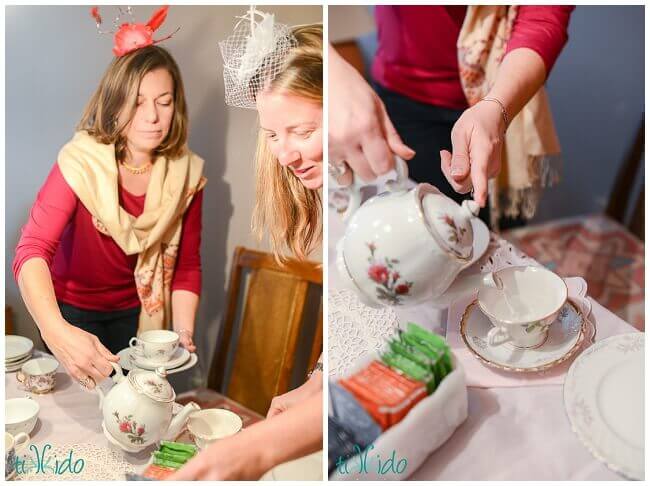 Happy birthday, Mary!  Thank you so much for inviting me to be part of your special birthday celebration.