Printer-friendly version
We don't get much in the way of seasons here in Phoenix, and I miss that, so I relished every crisp breeze and beautiful autumn leaf on our recent trip to the UK.  One of the autumnal highlights of the trip was our visit to Glendurgan Garden in Cornwall.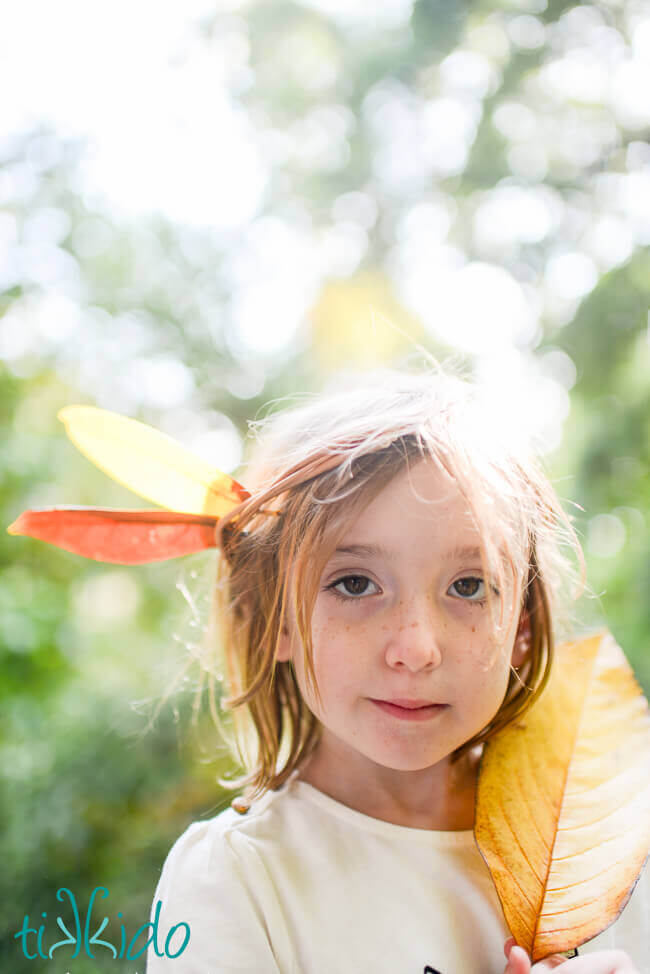 The whole garden was absolutely gorgeous, but there were a few especially fun things for the kids there, starting with a nature crown craft.  They'd taking trimmings from the willow trees, and wove them into simple wooden crowns.  Each girl picked a willow base, found beautiful fall leaves as we walked through the garden, and created an amazing natural crown of colorful fall leaves.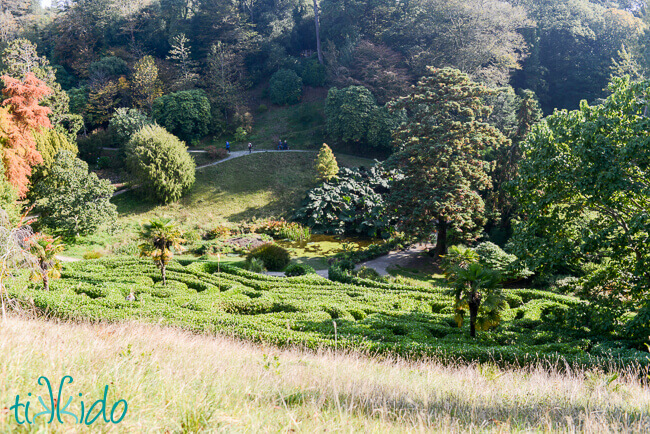 The reason I wanted to go to Glendurgan Gardens in the first place was the hedge maze.  I've had a thing for hedge mazes since I was a little girl (I probably read some book that featured a hedge maze, and that triggered the obsession).  But I'd never been in a real hedge maze before this trip.  Corn mazes are fun, but they're definitely not the same.  I wanted a proper hedge maze, and at Glendurgan, I finally got it!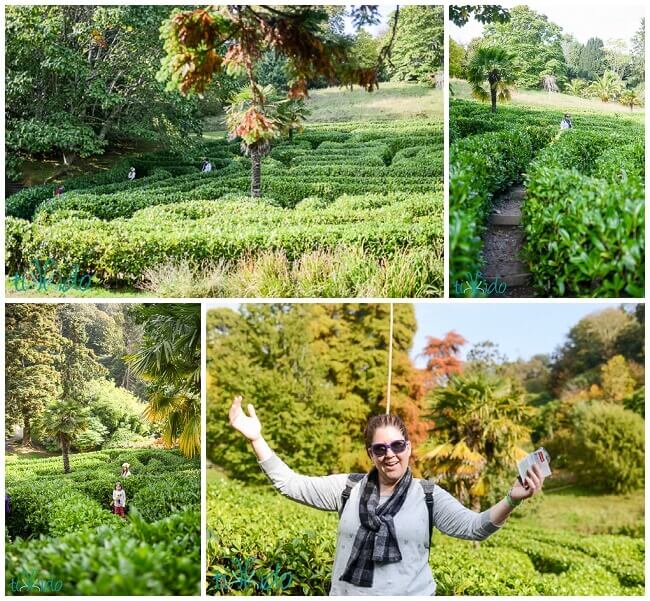 My friend Liz was the undisputed queen of the maze.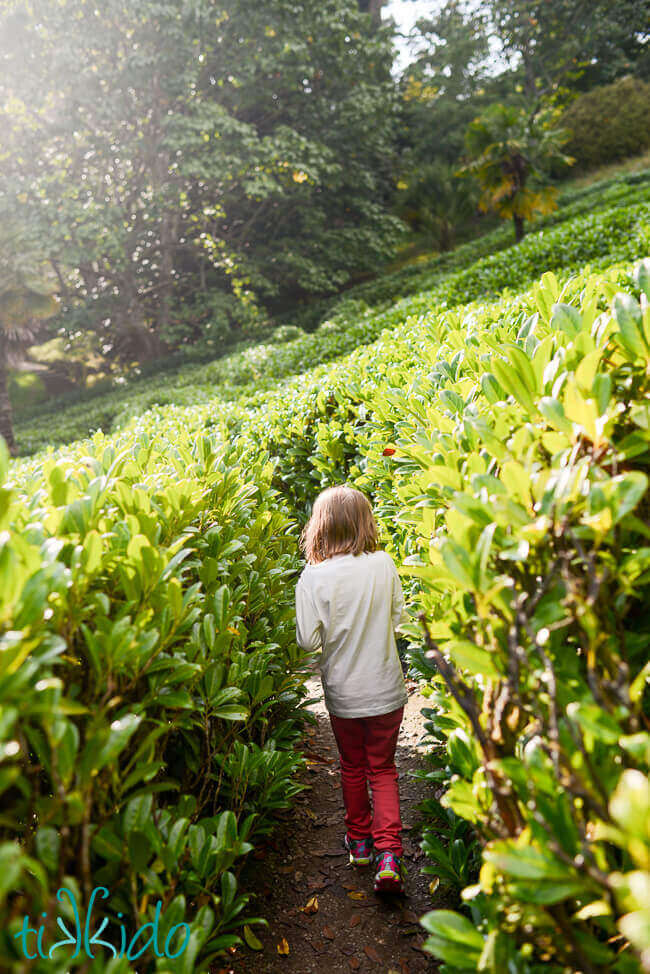 I had imagined running through the maze--frolicking, even--with unlimited energy and enthusiasm.  I had plenty of enthusiasm, but I the maze was actually built on quite a slope, and there was more plodding than dashing and darting, at least from this grown-up.  Still, it was amazing fun, and I feel much more complete as a human for having finally accomplished something I'd wanted to do for so long!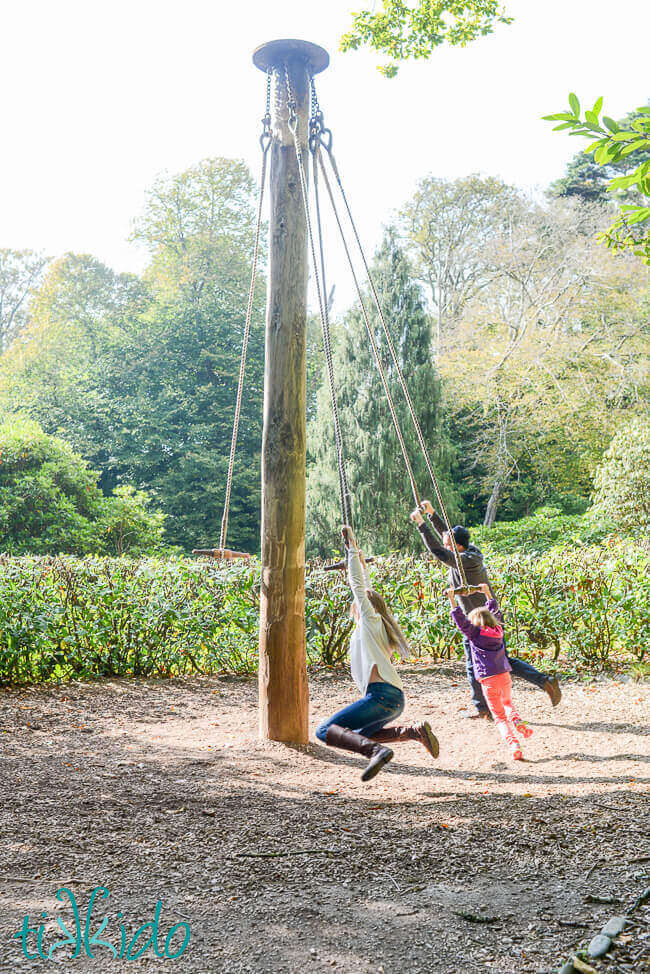 There was also this tremendous garden toy called the Giant's Leap.  The girls would have happily stayed here and played on this contraption all day long.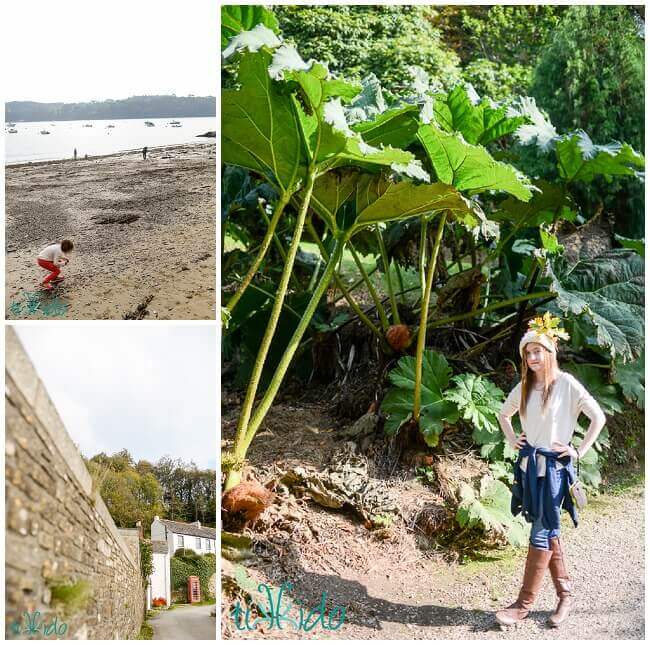 But there were also beaches to explore, and giant rhubarb!  More fun around every bend in the path.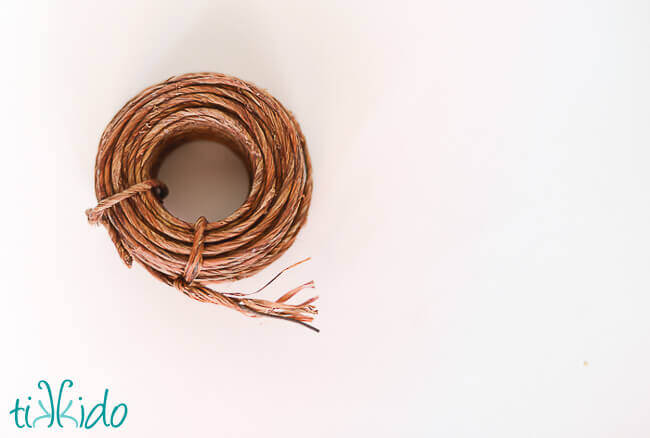 A week after we got home, I was in charge of organizing the fall/Halloween party for my daughter's first grade class, and while I was thinking up fall-themed crafts for the kids to do, I immediately remembered the leaf crowns from Glendurgan.  
I didn't have a handy willow tree (not so common in the Sonoran desert!  ;-) ), so I used some grape-vine style floral wire to make crowns for the kids.  It's the same technique I've used before to make easy fairy floral crowns.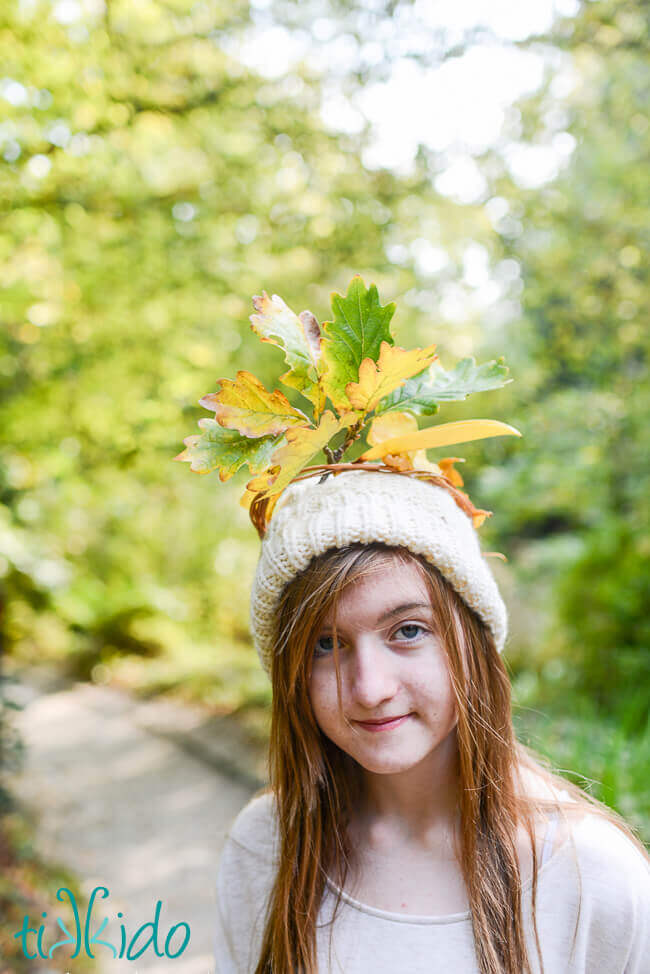 I gathered leaves from our backyard (though I had to spray paint on our fall colors), and the kids had a ball making their own fall leaf crowns.  No glue or tape necessary; the leaves just were inserted between the twists of the willow/wire crown base.  
What do you like to do in the fall?