Printer-friendly version
This Crazy Cake recipe is the best chocolate cake recipe around.  Not only because it's amazingly delicious and moist, but also because it's SO easy to make.  One bowl, no mixer reqired, and I think making this chocolate crazy cake is easier than using a box mix.  And it's even a vegan cake recipe.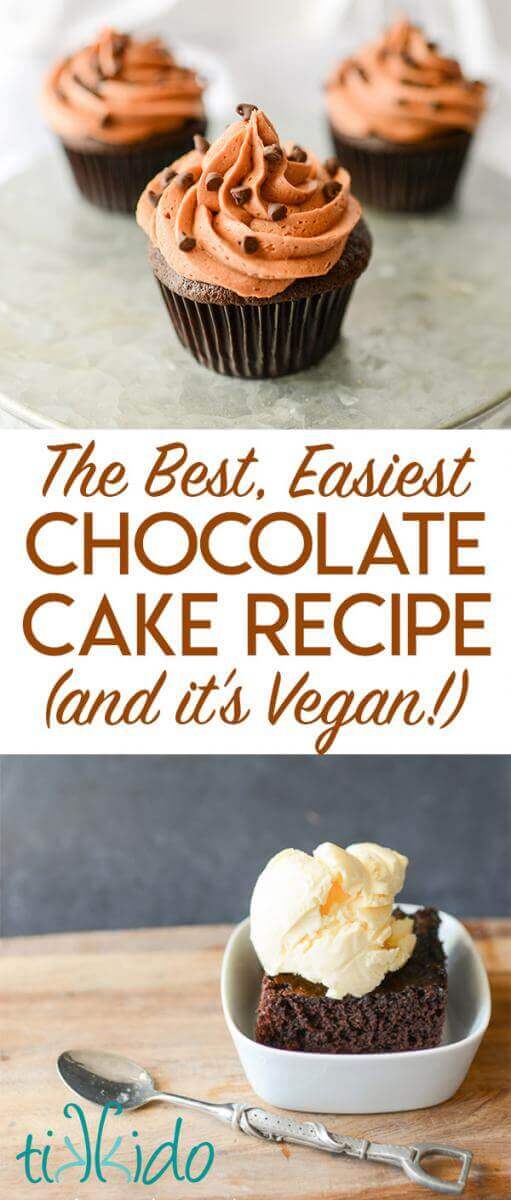 Crazy Cake is known by several other names.  I've heard Wacky Cake and Depression cake before.  Do you have a different name for this classic chocolate cake recipe?  I'd love to hear it if you do!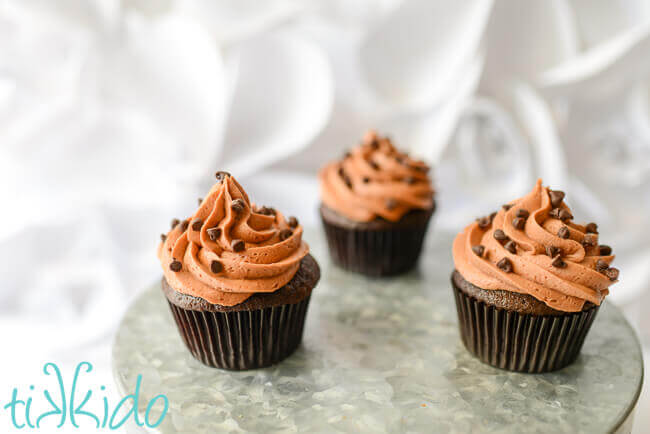 Whatever you call it, it's a chocolate cake made without any eggs or butter--but it still manages to be amazingly moist and tender and delicious.  It's been my family's favorite chocolate cake recipe my whole life. If you want to head straight to the printable, one page recipe scroll to the bottom of the post.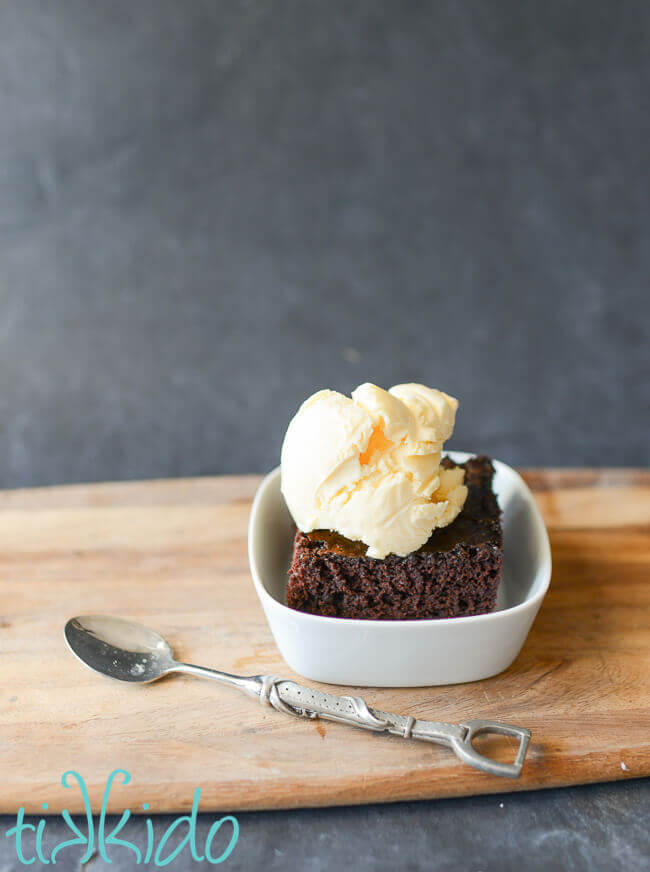 We bake it up as layer cakes, wedding cakes, and cupcakes, eat it topped with buttercream icing, ice cream, powdered sugar, or nothing at all.   It's an amazingly delicious and versatile recipe.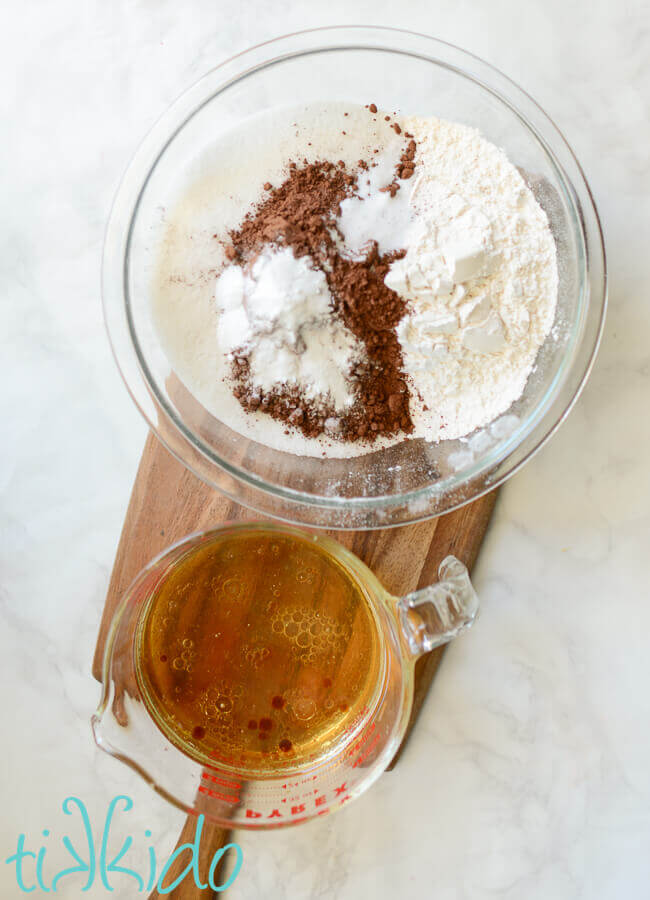 Chocolate Crazy Cake:
3 cups flour
2 cups sugar
1/2 cup cocoa powder
1 teaspoon salt
2 teaspoons baking soda
2 cups water
1 teaspoon vanilla
2 teaspoons vinegar
3/4 cups oil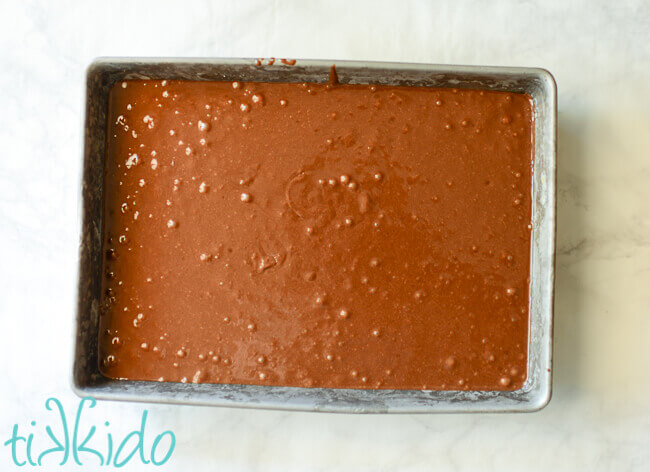 Mix up all the ingredients in a single bowl.  Pour into a 9x13 pan or a cupcake tin or whatever baking vessel you choose.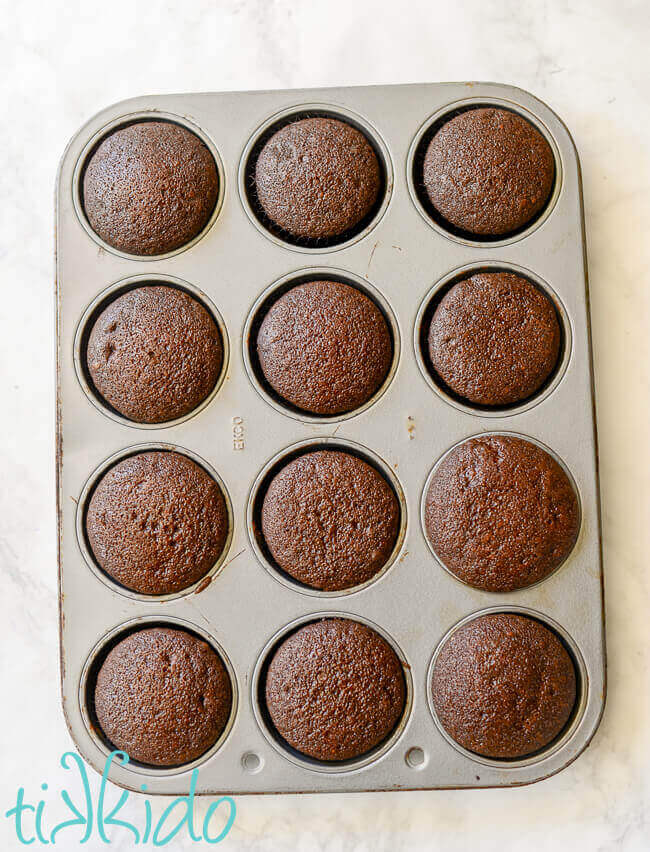 Bake at 350 degrees Fahrenheit.
Crazy Cake Baking Times:
Bake 20-22 minutes for cupcakes.
Bake 40 minutes or so for a 9x13 pan.
Whatever size pan you use, test for doneness with a wooden skewer.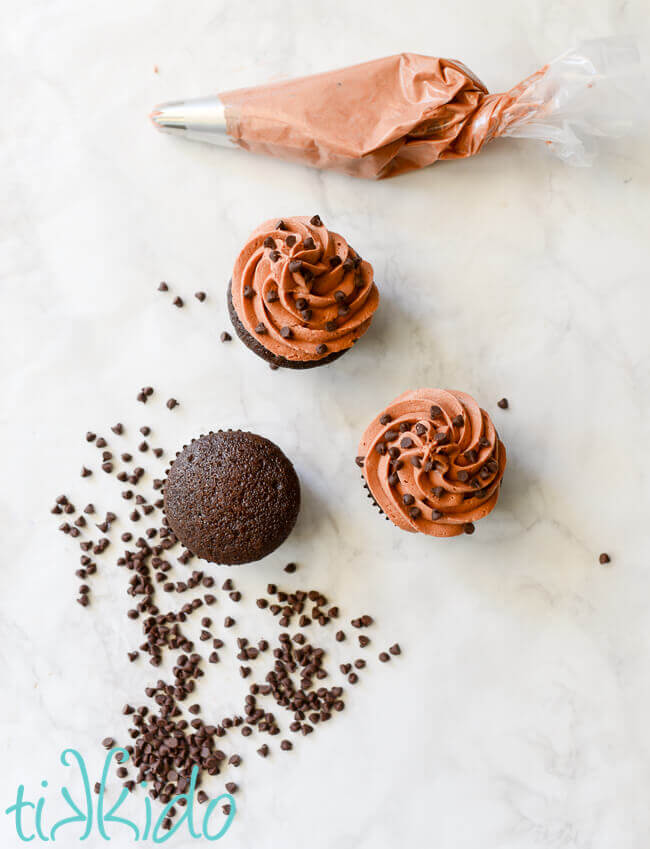 Top your cake or cupcakes with whatever kind of frosting you prefer.  I went with chocolate buttercream and mini chocolate chips here.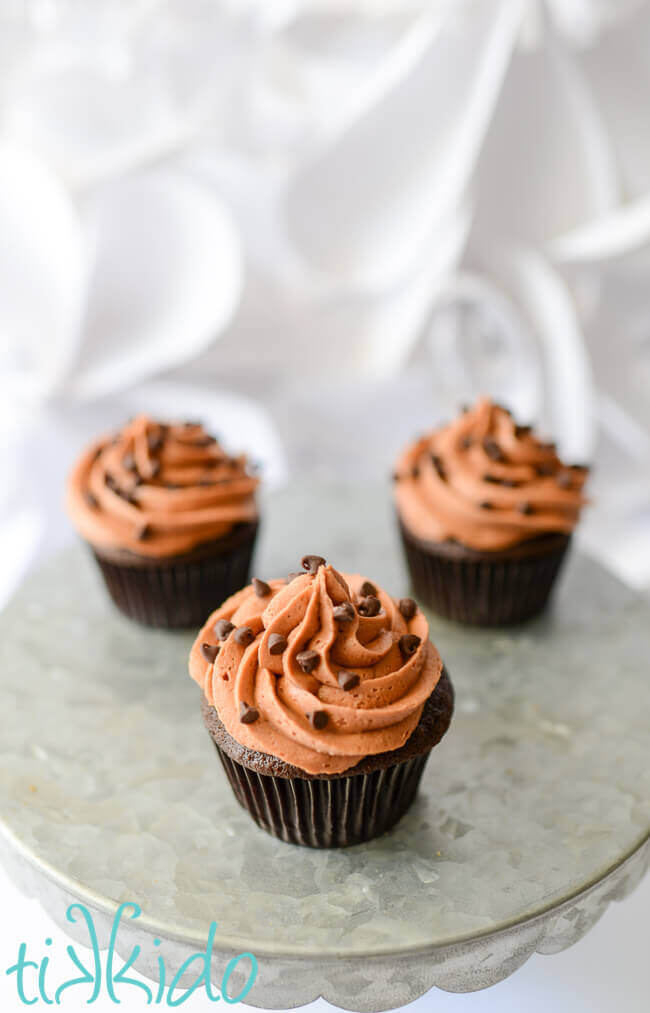 You can't go wrong with chocolate on chocolate, right?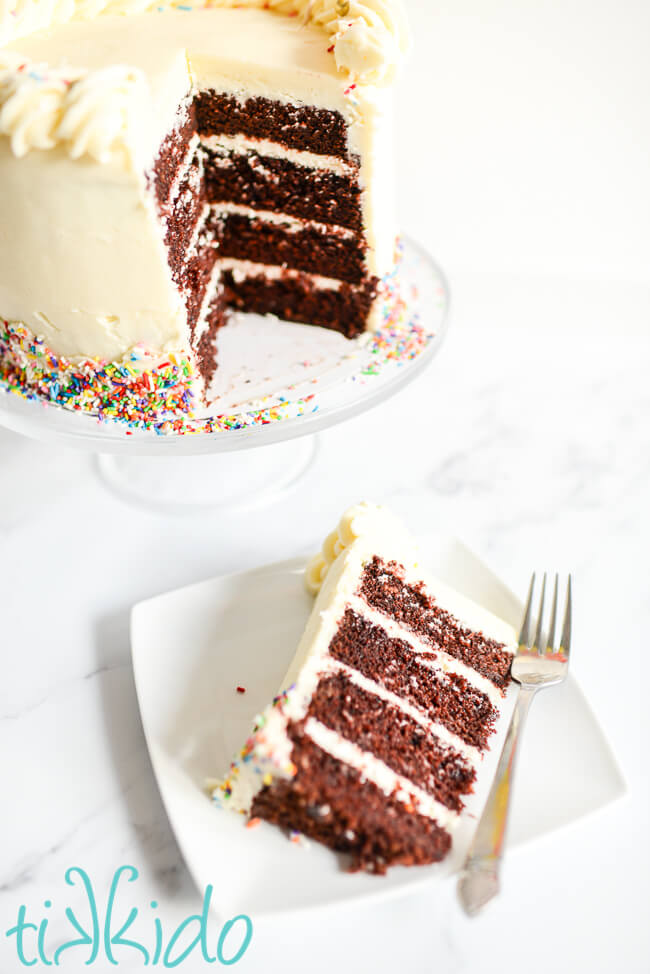 Crazy Cake Recipes
Crazy cake doesn't have to be chocolate!  (do you know how many years it took me to realize that?)  Try these other Crazy Cake recipes I've developed: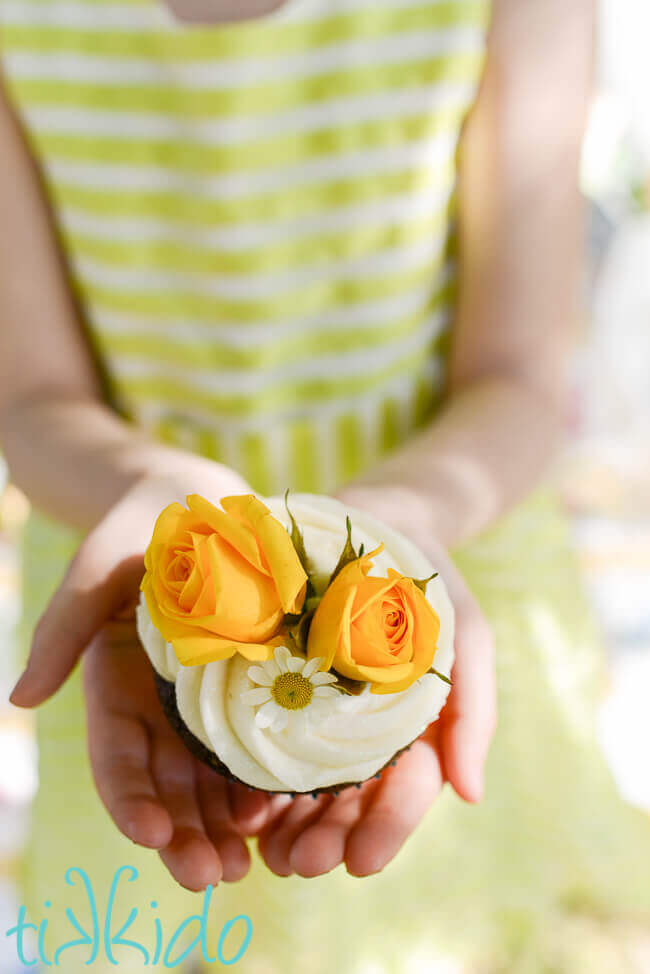 Or you could make incredibly elegant, easy cupcakes by adding some edible fresh flowers to a swirl of vanilla buttercream.  
One Page, Printable Crazy Cake Recipe:

Other Cake Recipes You Might Like:
Other Eggless Baking Recipes You Might Like: