Printer-friendly version
Fill these adorable Halloween bat favor bags with any kind of treat.  The Halloween bats on these favor bags are easily made with ribbon, pom poms, and googly eyes.  They're the perfect not-too-spooky embellishments for these Halloween favor bags.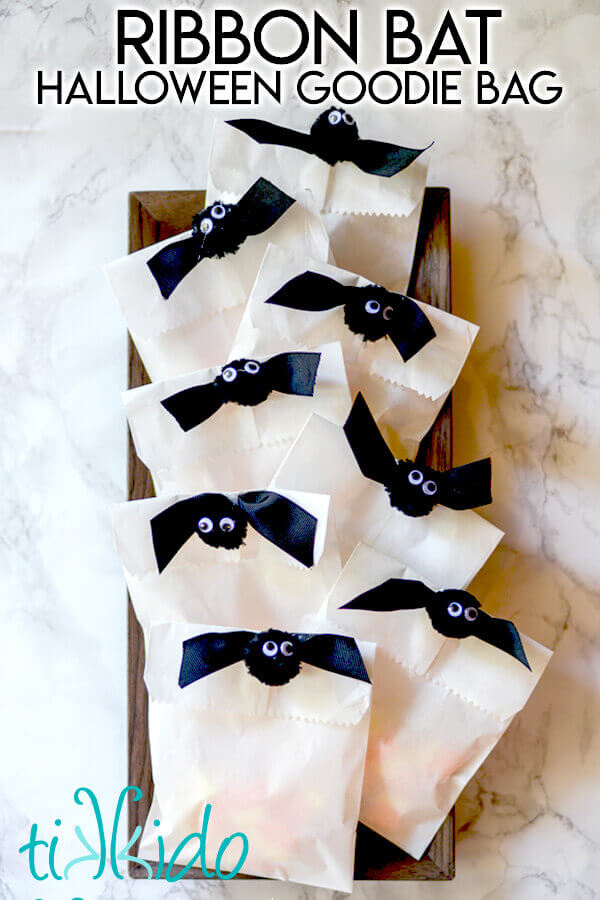 You guys know I'm a sucker for cute packaging, right?  And yet somehow I'd never done any clever packaging crafts or tutorials with a Halloween theme!  That ends today with these bat themed glassine treat bags from the Bat Cavern Trunk or Treat.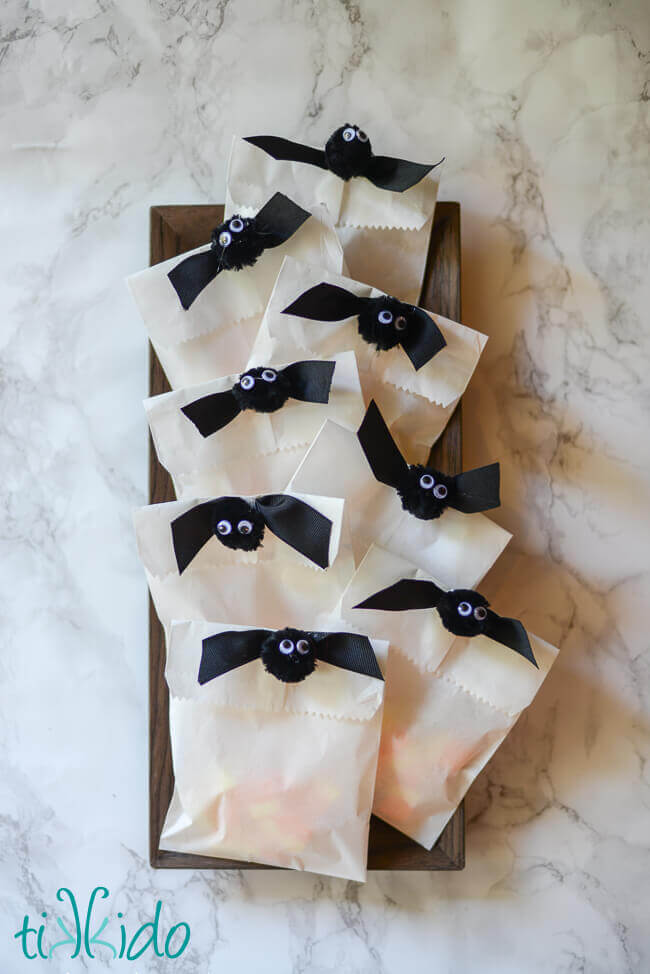 Look at those cute little ribbon bats!  They're so sweet, and so easy to make!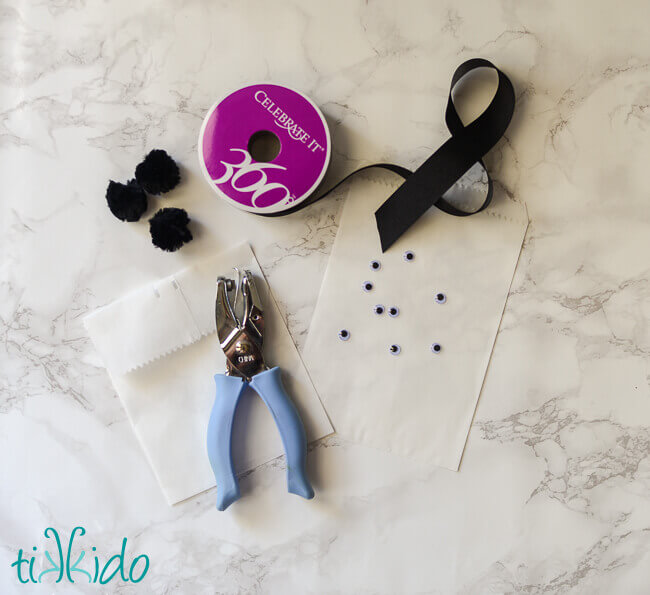 Materials for Halloween Bat Glassine Favor Bags:
black grosgrain ribbon
hole punch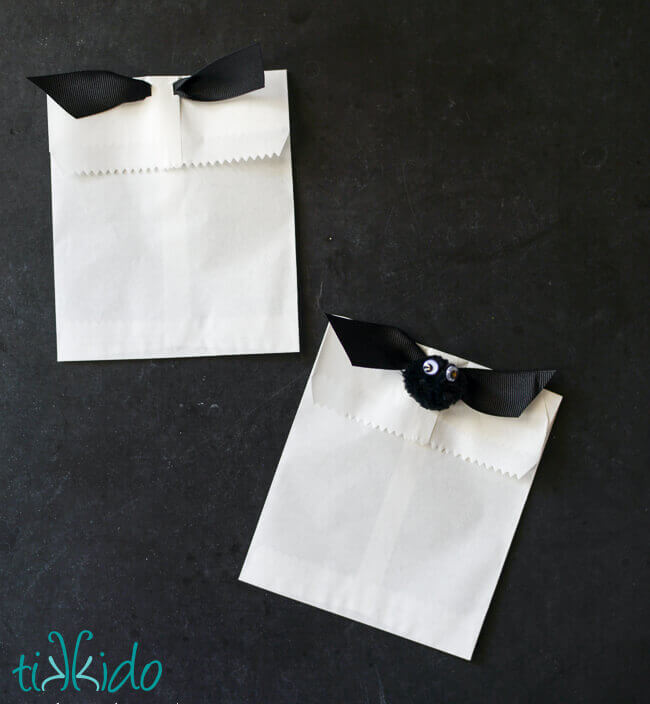 Fold the top of the glassine treat bag over.  Punch two holes in the center.  I used a rectangular shaped punch, but you could use a normal round hole punch, too.  I just wasn't sure where I put my regular punch, quite frankly!
Cut a few inches of ribbon, and thread through the two holes.  No need to even tie a knot; the ribbon holds the bag closed all by itself.  My ribbon frayed a bit pulling it through the holes in the paper, so I trimmed my ribbon to make clean, angled edges after I'd threaded the ribbon through the bag.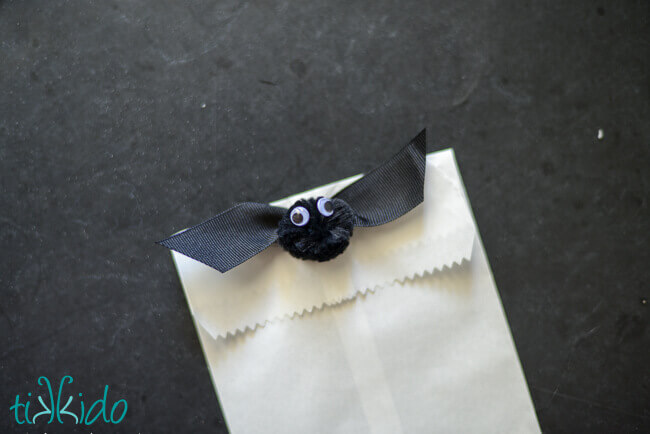 Glue a pom pom in the center of the ribbon, and glue two googly eyes to the black pom pom.  It's as easy as that!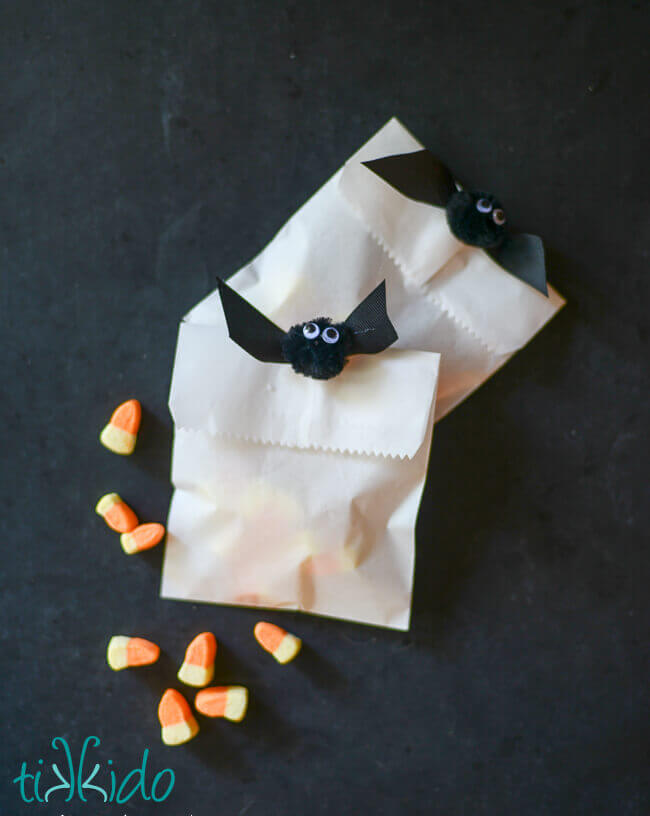 I filled the bags with cute little candy corn shaped marshmallows.  Marshmallows are always a hit with kids, and they're inexpensive, too.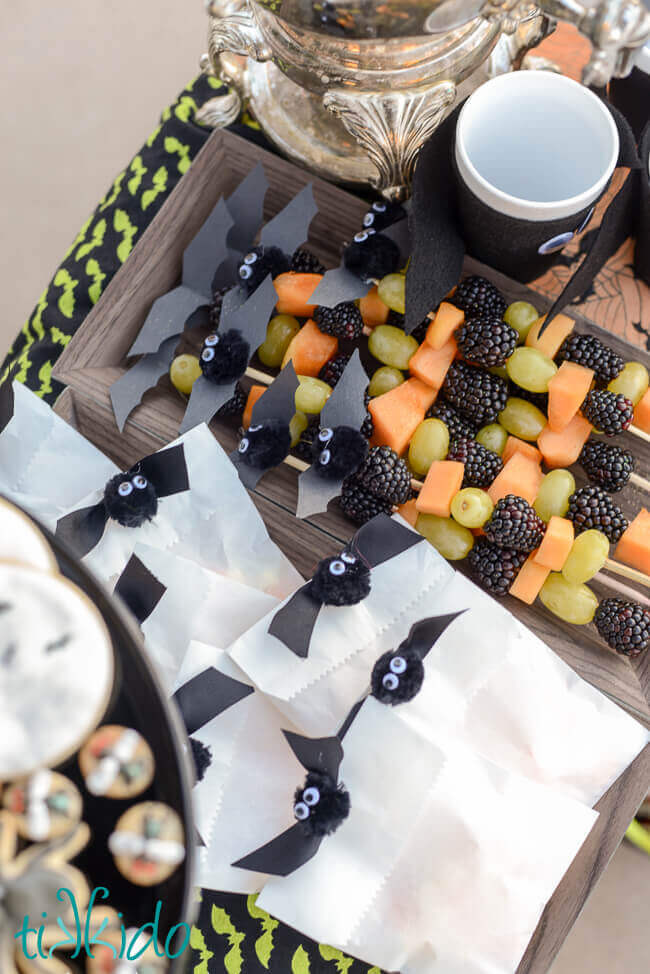 They'd make the perfect favor bags for any Halloween party!