Printer-friendly version
I had the BEST idea today.  I had leftover German chocolate cake filling from my German chocolate bon bons project, and it just came to me:  German chocolate ice cream sandwiches!  Ice cream sandwiches are always delicious, but imagine if you sandwiched German chocolate cake filling inside?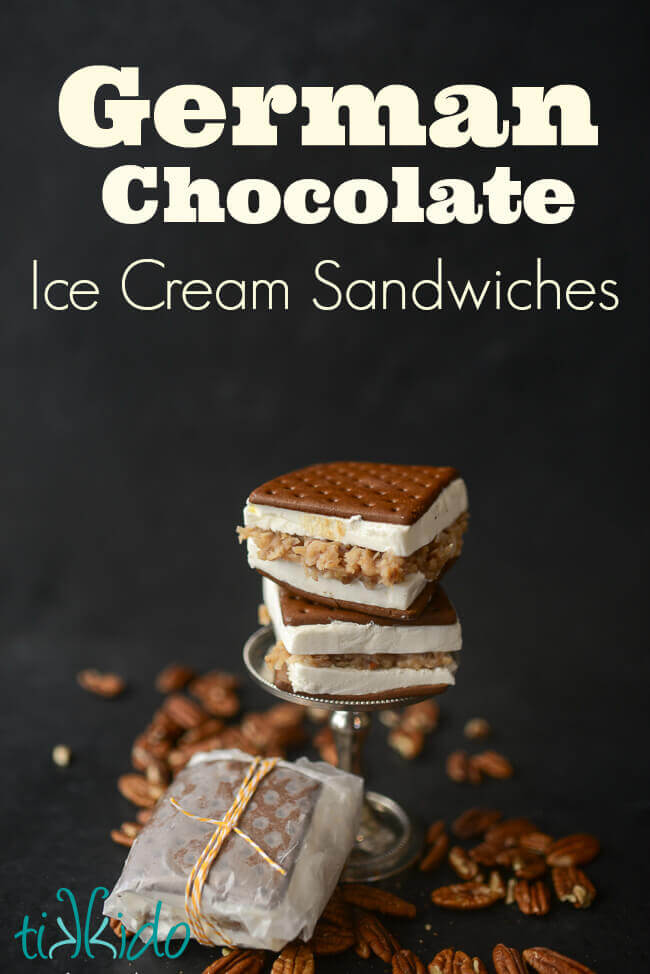 But would the reality be as good as I thought the idea might be?  Yes.  YES, I say.  And even better than I imagined.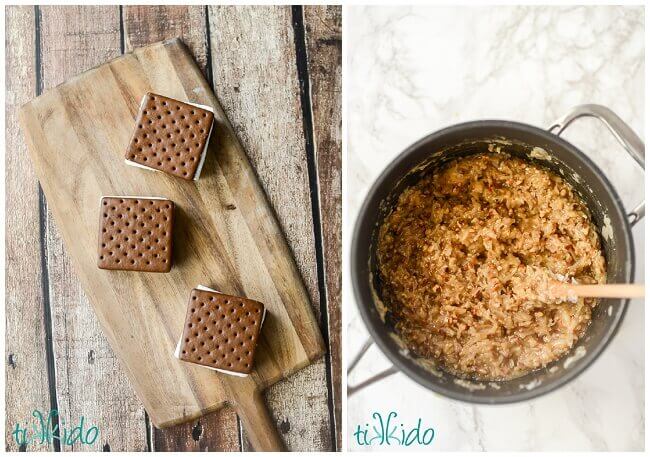 The best part?  It was incredibly easy, and used up those tasty leftovers.  I suppose I could have made homemade ice cream sandwiches, but for this project, I went out and bought plain ice cream sandwiches.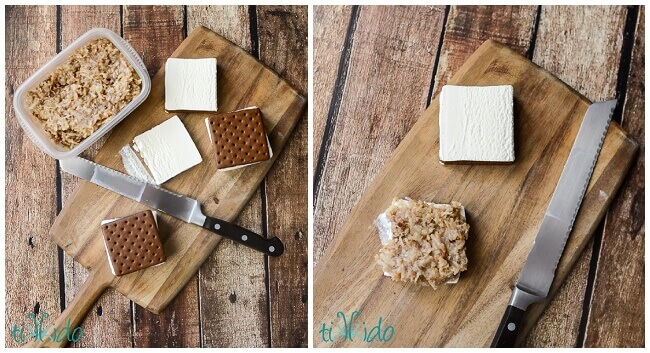 Simply cut the ice cream sandwiches in half, through the ice cream center.  Use a knife to spread a thick layer of German chocolate cake filling on one half of the ice cream sandwich, then replace the top half.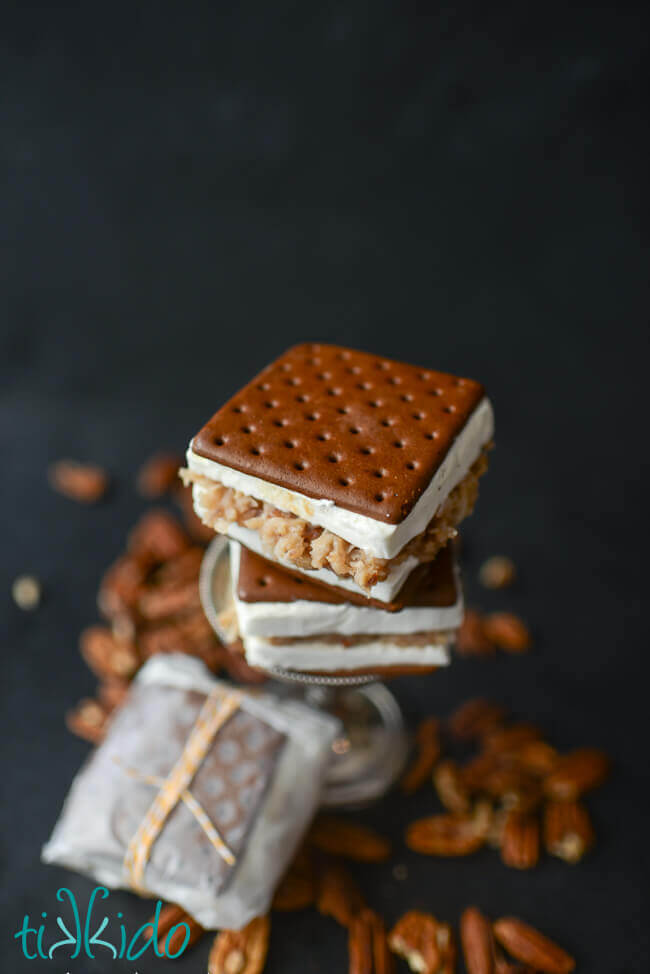 The original packaging for the ice cream sandwiches was destroyed, but I re-wrapped the new and improved sandwiches in waxed paper, tied up with a bit of baker's twine.  Now it looks all fancy and artisan, even though it's totally a semi-homemade kind of project.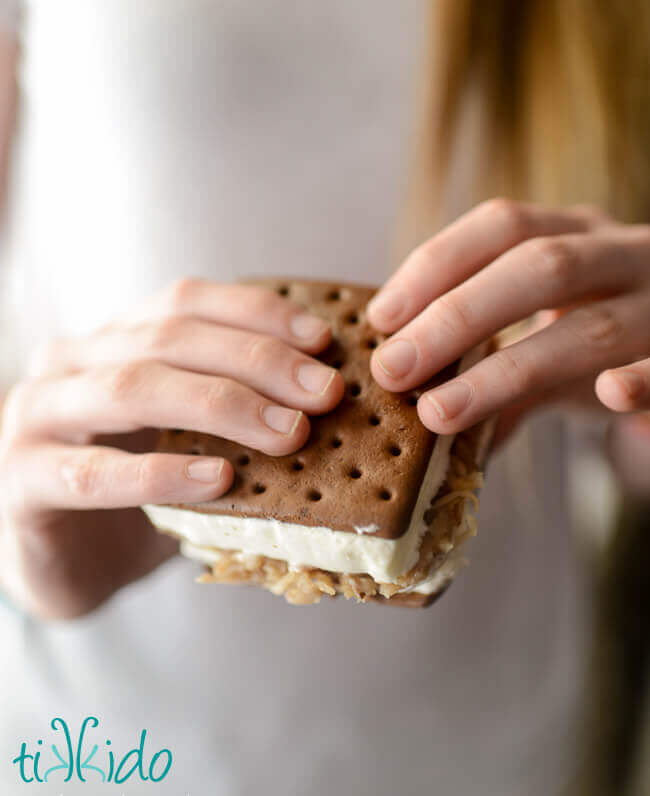 My daughter is pretty sure this is the best idea I've ever had.  I think she just might be right.
Other Ice Cream Sandwich Recipes You Might Like: