Printer-friendly version
You know those horror movies where some creature starts pushing through the wall?  Creepy as hell, right?  Well, they're still pretty darn spooky, but much more delicious and manageable in cookie form.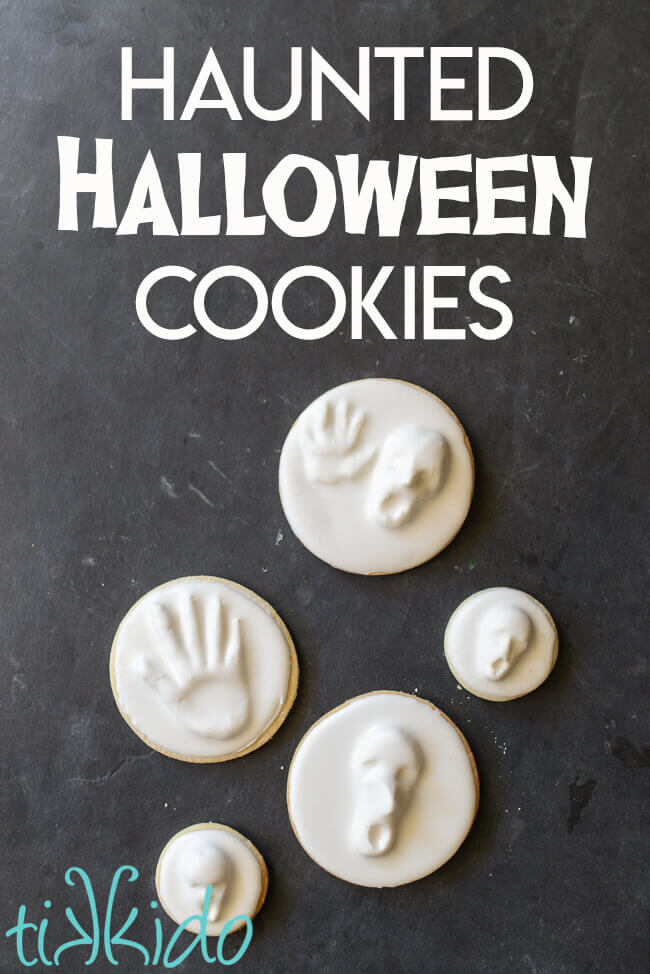 I love scary movies now that I'm an adult, but I was seriously spooked when I was a kid by a haunted house on the military base we lived on at the time.  I was perhaps 8 or 9, and on some pre-arranged signal, hands burst through the walls of the hallway and grabbed at me.  I was little enough that the hands were at my head's height, and one of the hands grabbed my hair bun.  I still haven't quite recovered, some 30 years later, and have not, and will not go to another haunted house again in my life.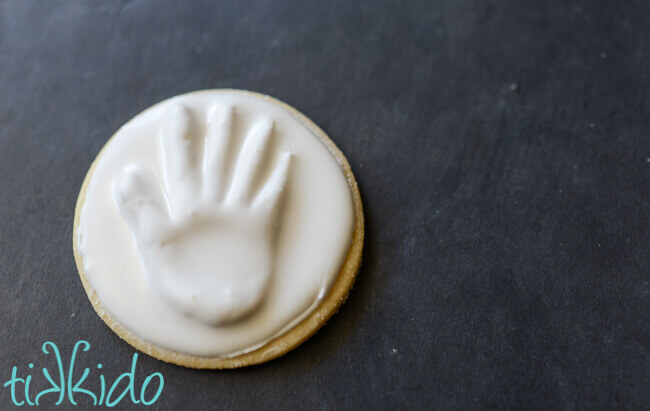 But scary movies?  Those I like, these days, epsecially curled up on the couch with my husband.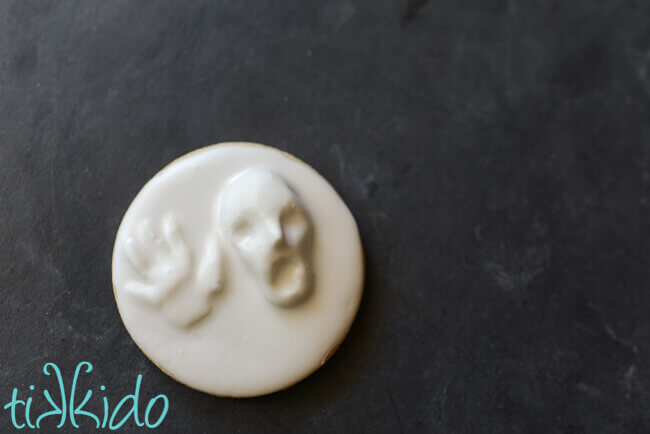 But the things pushing through the walls?  Those freak me out every single time.
Spooky Faces in the Wall Halloween Cookies Tutorial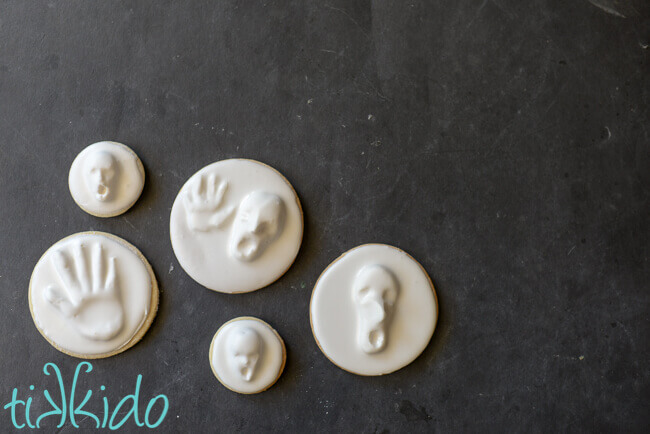 These eerie creatures-from-the-other-side sugar cookies are actually really easy to make.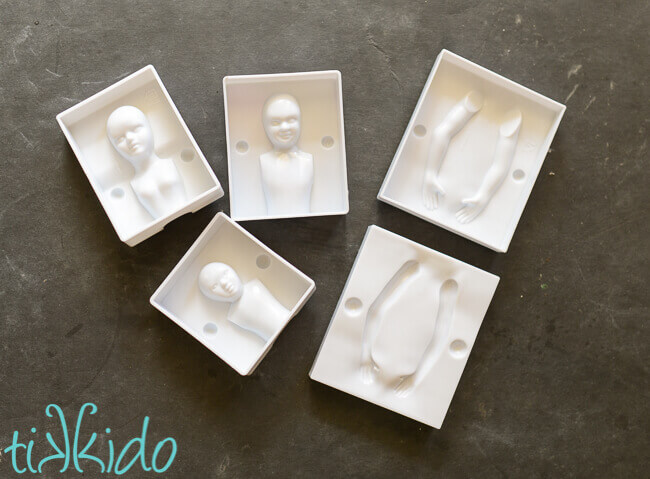 Materials for Spooky Creature in the Wall Cookies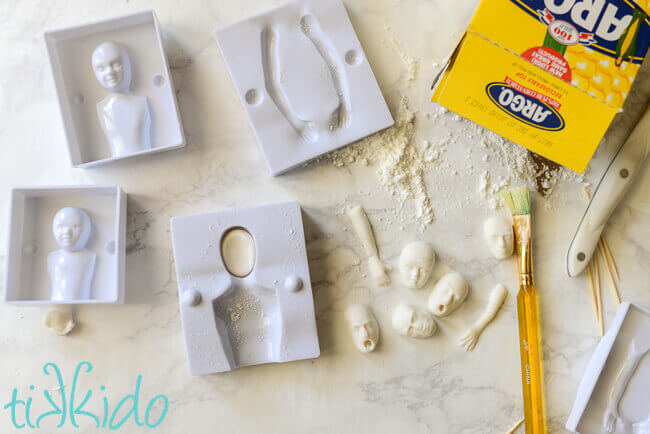 My initial idea was to use gum paste people molds to make these cookies incredibly easy.  I just dusted the cavity of the mold with corn starch (so the gum paste wouldn't stick), pressed gum paste into the face cavity, and pulled out a fully formed flat-backed head.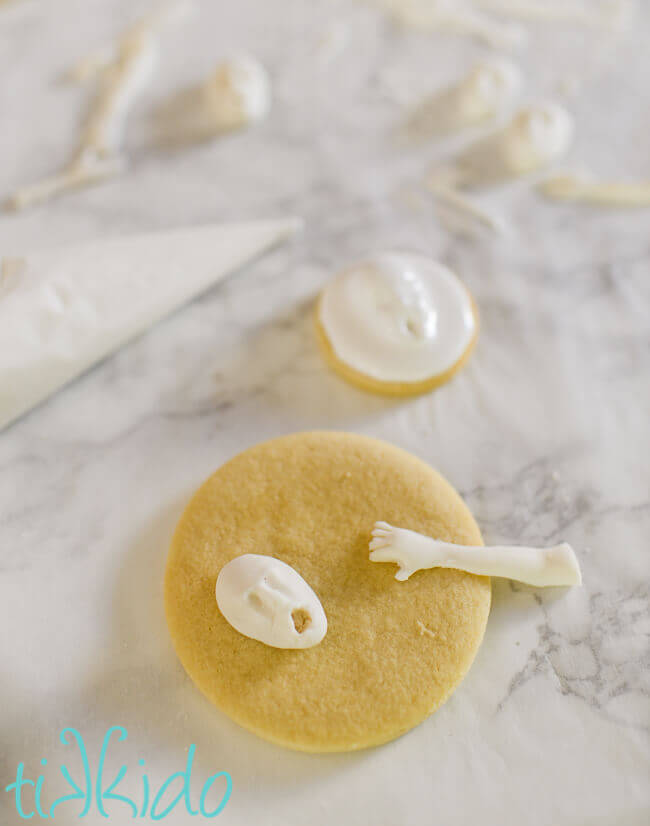 On some faces, I used a toothpick to make a gaping mouth.  I attached the gum paste body parts to the sugar cookies with a dab of royal icing, and then flooded thin royal icing on top of the whole cookie, covering the gum paste faces and hands in a thin, smooth sheet of icing.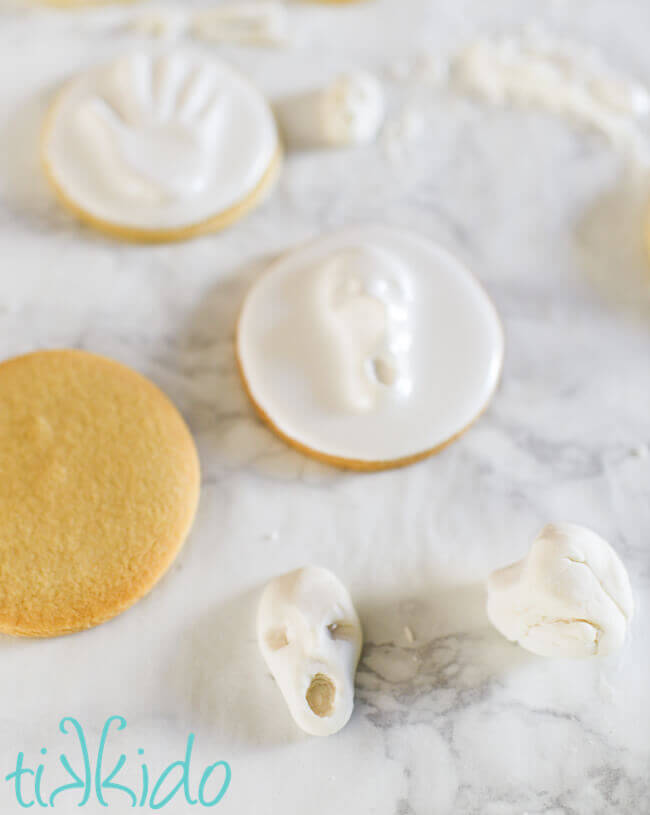 I had to get the icing really thin to work with the smaller faces, though, so I ended up doing rough sculptures of faces and hands out of gumpaste myself to make larger ones, and those ended up being my favorites.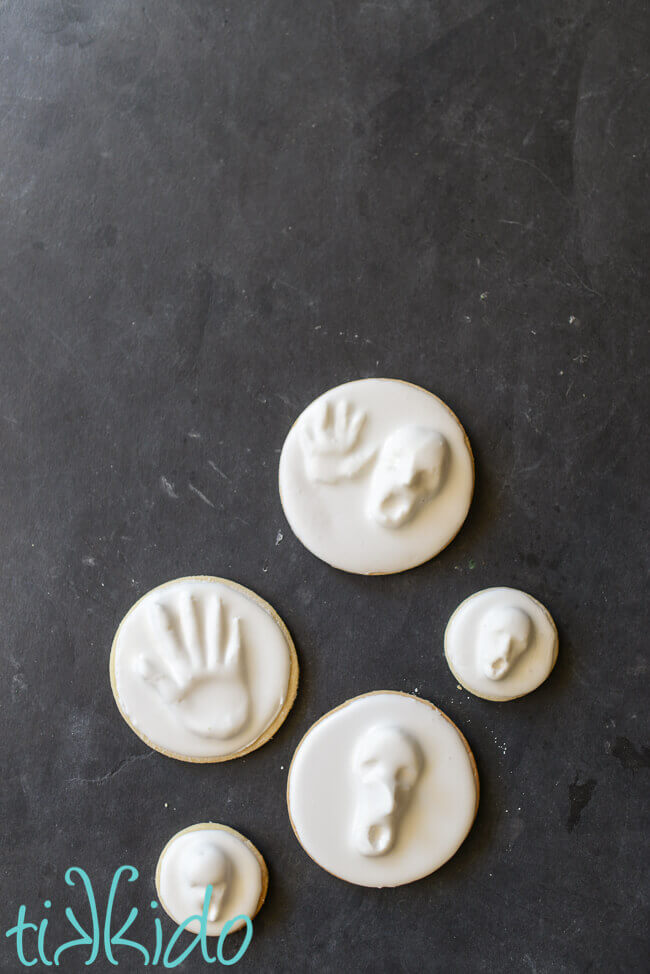 Eat them... if you dare!