Printer-friendly version
The Harry Potter Trunk or Treat wouldn't be complete without chocolates (you know, to help with dementor attacks).  So why not dress up the chocolates in fashionable Hogwarts style?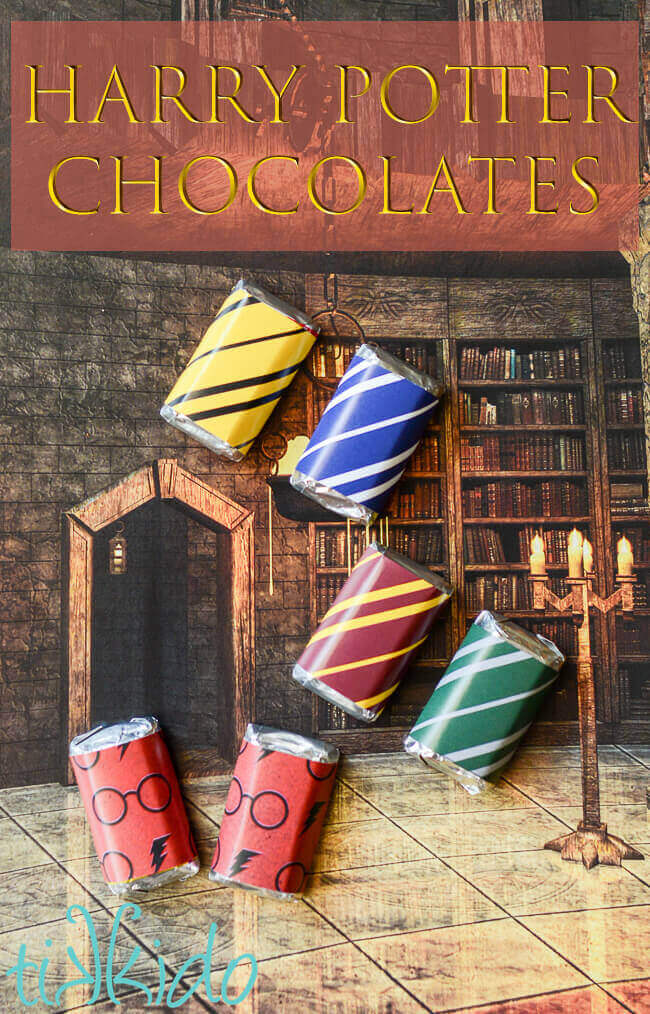 The miniature chocolate bars were wrapped up in the house colors of the Hogwarts houses, and some bonus Harry Potter themed glasses and lightning bolt paper.
For the display?  A Monster Book of Monsters box (tutorial here)!  (Watch your fingers, he bites!)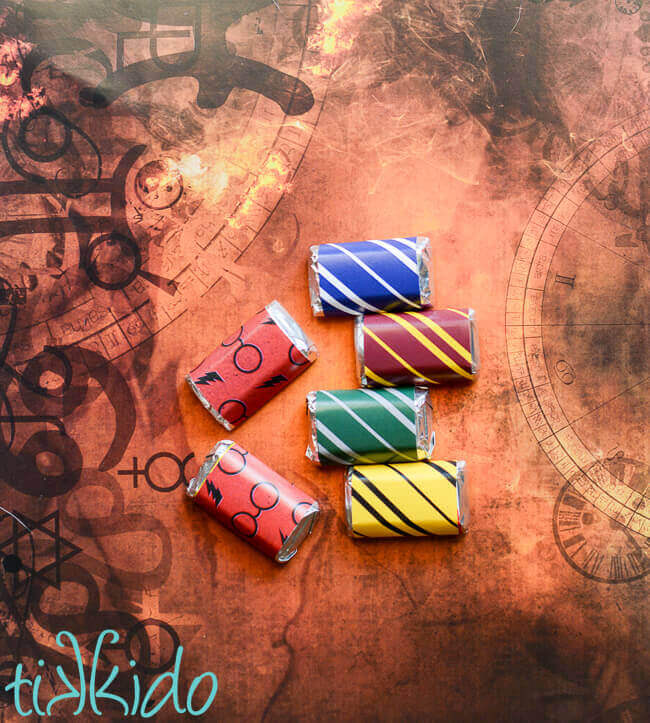 Easy Harry Potter Wrapped Chocolates Tutorial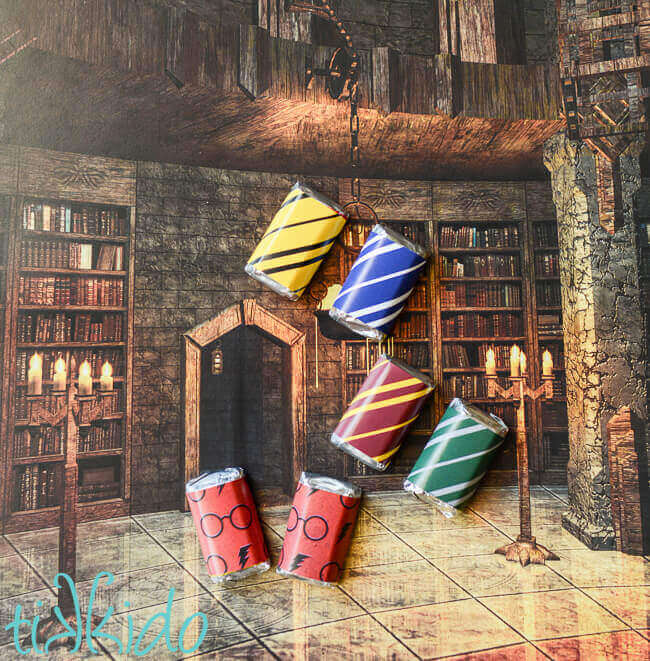 Materials for Harry Potter Chocolates:
miniature chocolate bars
tape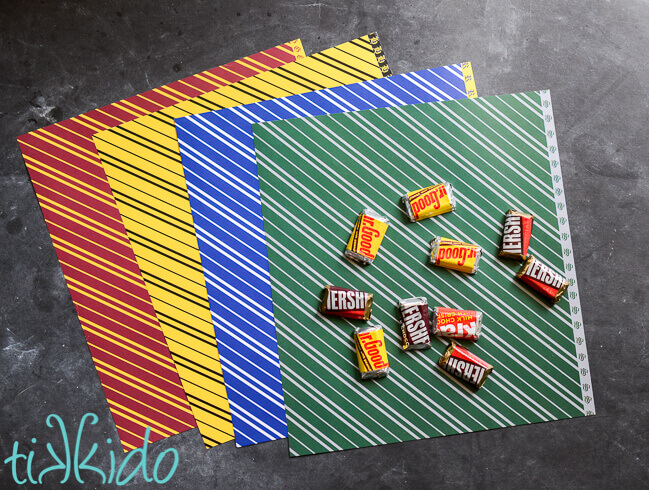 I used Hershey's Miniatures chocolates for this project, but you could use any brand of small candy bar.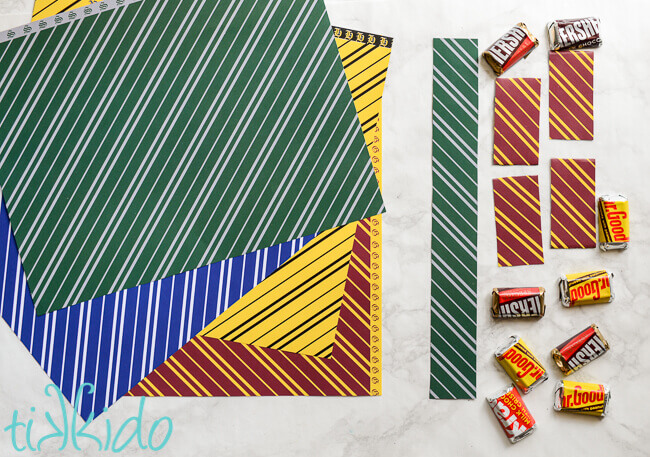 Cut strips of the scrapbook paper 1.5" wide.  Cut each strip into four equal sections (three inches long).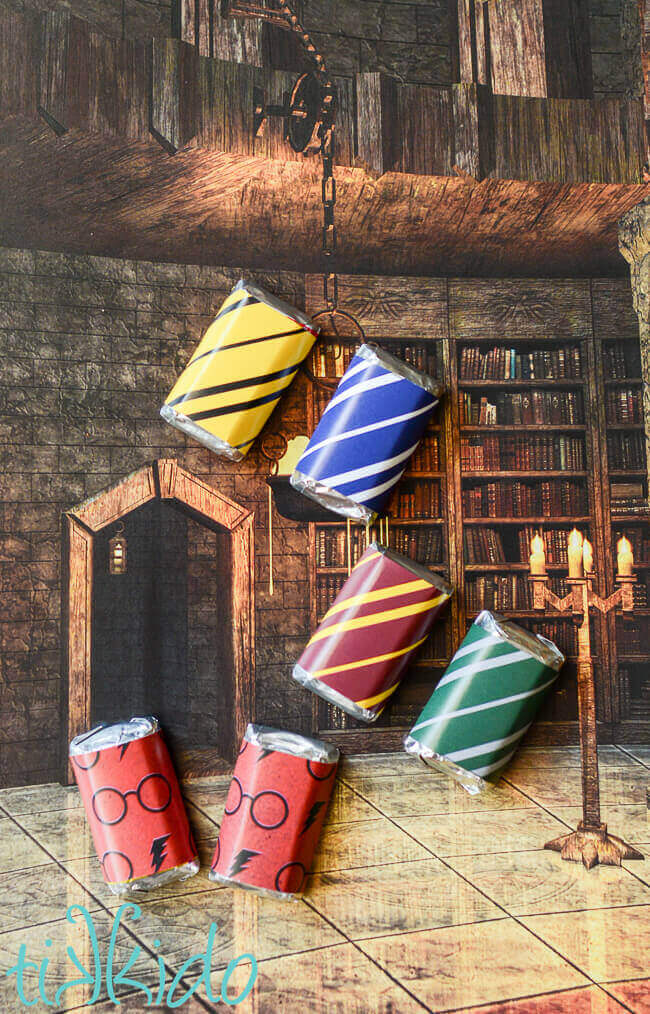 Just wrap the paper around the chocolate bars, and use tape to secure the paper sleeves in the back.  It's as easy as can be, and is a great way to customize candy for a party theme without having to do any complicated baking or crafting.